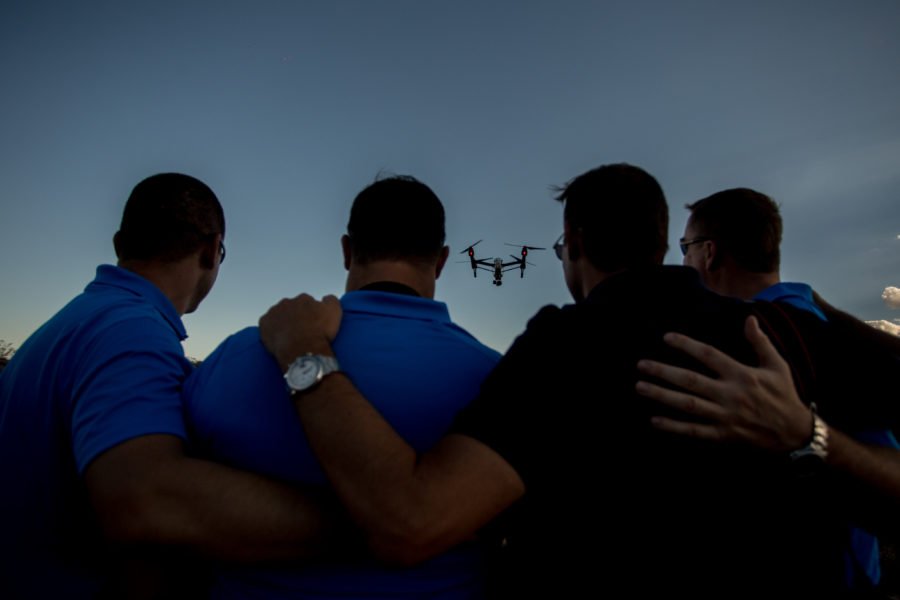 Developing a Drone Team and Training Program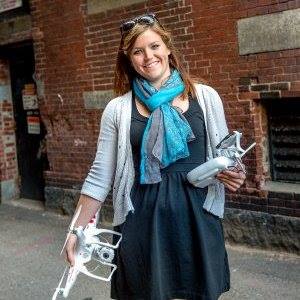 By
Abby Speicher
Published August 21, 2020
Last Updated January 21, 2021
DARTdrones has been helping corporate clients organize and launch their drone programs since the early days of FAA sanctioned professional drone flights conducted under special exemptions, before the release of current Part 107 regulations. The industry has come a long way in a very short period of time, and unfortunately that has created a massive amount of now outdated information still referenced by those tasked with investigating drone integration for their company's via online research. As a result, many of these project coordinators become quickly confused, or worse, end up wasting their allocated resources on bad decisions.
Developing a Drone Team
Choosing a Drone Pilot Team
Usually, the new drone pilots within a company have little to no prior experience operating remotely piloted aircraft. While modern, professional drones are designed to be easy to operate, not every individual is well suited to conduct unmanned aircraft flight operations. When selecting the best candidates for initial operations, managers should consider personality traits. Specifically, they should focus on individuals that do not have a tendency to display what the FAA characterizes as "hazardous attitudes" that are contradictory to conducting safe and successful flight operations. The five hazardous attitudes identified by the FAA include: Anti-authority, Impulsivity, Invulnerability, Macho, and Resignation. While it is virtually impossible to find an individual that never displays any of these tendencies, many individuals do not display severe tendencies towards these behaviors. Successful drone operators will be detail oriented individuals that will approach new tasks and challenges in a systematic manner. They will not be prone to taking unnecessary risks, they will recognize why the regulations that define how drones are to be operated exist, and they will have a healthy confidence in their personal abilities but not an over-confidence or hubris.
Anticipated Number of Drone Pilots
Many programs start with 8 – 10 pilots as a "test crew" to prove ROI before expanding the program. Other programs utilize 1 or 2 pilots at the beginning. Still others know what they want and kick off with 50+ pilots to start. Whatever "box" your organization falls into, it is important to define your initial drone program requirements for Phase 1 operations during the early stages of program planning.
For many organizations, it is advisable to begin with a small "test crew" of individuals with the personality traits discussed above. This allows the organization to evaluate different drone models, develop effective standard operating procedures, and complete a "proof of concept" phase before committing to the financial expense of acquiring many drones and additional equipment/software to launch a medium to large drone program only to later discover costly pitfalls or mistakes that could have been avoided. In other words, it helps to ensure the success of the program when it is time to officially launch at scale.
Drone Program Manager
We recommend you have 1 person in charge of your organization's drone program during the early development and proof of concept phase. This individual will be tasked with the coordination of efforts during this phase and will manage the process of selecting and training Phase 1 pilots, selecting drone models and payloads for Phase 1 operations, and coordinating early flight efforts used to develop and/or evaluate standard operating procedures. Once these initial tasks have been completed, it is recommended that additional "managers" be identified and incorporated into the program development and rollout process, typically with each internal Department that will be using drones supplying 1 or 2 individuals that will be responsible for overseeing drone operations within their respective division.
Drone Training Approach
Why Drone Operators Need Professional Training
Even though modern drone systems are easy to operate and often utilize autonomous capabilities, pilots must still have an intimate understanding of their equipment in order to properly configure the aircraft system for successful data/imagery capture, and protect against common accidents that can easily be resolved without incident if they are recognized early, before they become irreversible. In addition, training helps to build operator confidence and works to ensure that flights are successful in capturing the information necessary to realize the value of drones to the organization.
All too often drone programs are scraped as the result of unfortunate incidents or accidents that result in financial loss due to the loss of the aircraft or the inability of the operator to capture quality data sets. Both of which could have been easily avoided by providing all drone pilots with a comprehensive training and development program.
Check out our article 10 Reasons Why Drone Programs Fail to learn more about common pitfalls.
Developing a Drone Training Program
Part 107 Test Prep Training
Passing the FAA Remote Pilot Exam is essential for anyone flying drones for a business. The exam takes about 15 – 20 hours to study for and can be passed as long as the drone pilot successfully studies the materials. Check out our Guide to Passing the FAA Part 107 Exam.
DARTdrones offers an In-Person Part 107 Training and a completely Online Part 107 Test Prep Training.  Students will receive interactive instruction via a series of learning modules covering complex aeronautical concepts. They will also be able to take a series of practice tests to reinforce the material and gain confidence before registering for the FAA Remote Pilot Certification exam.
Basic Flight Drone Training
The DARTdrones Basic Flight Training focuses on developing aircraft control skills, gaining familiarity with the DJI system interface, and understanding essential drone settings/configurations. In addition to being offered as a private training course, it is also offered in various cities across the country throughout the year as an open enrollment training.
During Basic Flight Training, students will accumulate approximately 1 hour of drone flight time performing flight exercises with a DJI Mavic and/or a Phantom series aircraft to enhance learning and begin flight skill development. In addition to standard drone control and maneuvering, students will also receive basic instruction on emergency procedures and autonomous drone flight modes that are useful for a variety of professional drone operations.
Mission Specific Drone Training
Mission Specific Drone Training We Offer:
Any of our drone training courses can also be customized to your team's unique use cases. Contact our team to learn more.
Successful completion of these courses also requires that students capture numerous datasets of images that meet a specific standard for quality. Without the ability to knowingly and repeatedly collect quality imagery using a drone for a specific application, the true economic and efficiency benefits of these systems cannot be realized.
Drone Training Program: Keys to Developing a Skilled Drone Team
By working with a DARTdrones consultant, you are guaranteeing that the framework for your program will be reviewed and modified by an experienced veteran within the drone industry that is familiar with both the current technologies available, as well as the ever changing regulatory environment. Don't risk having your efforts to integrate drones fall apart due to unforeseen pitfalls. Commit yourself now to completing a thorough program planning process overseen and guided by experienced professionals committed to your success.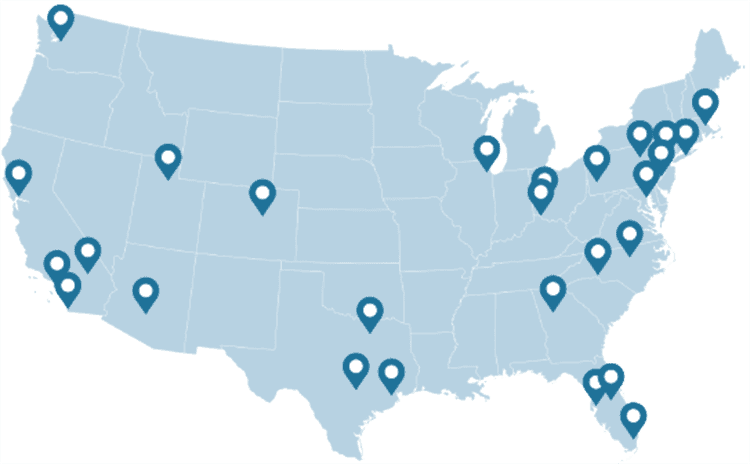 As seen on ABC's "Shark Tank"
WHY DARTDRONES? We have a proven track record for training pilots in dozens of industries.
22
QUALIFIED
INSTRUCTORS
Our instructors have manned aviation experience flying airplanes and helicopters and have gained the highest drone piloting recognitions in the industry. Many own successful UAS businesses themselves.
10+
CITIES
NATIONWIDE
As featured on ABC's Shark Tank, we are the nation's leading drone training company with an extensive network of alumni and partners throughout the country.
150+
HOURS OF
MATERIAL
Created and refined by UAS training experts, our curriculum is the best in the industry and has been tried and tested by clients in dozens of industries.
25K+
PILOTS
TRAINED
With a community of over 65,000 drone enthusiasts across the US and internationally, DARTdrones is at the forefront of UAS technology.
Expert Instructors
Our students absolutely love our instructors! Our classes are engaging, fun, and extremely informative.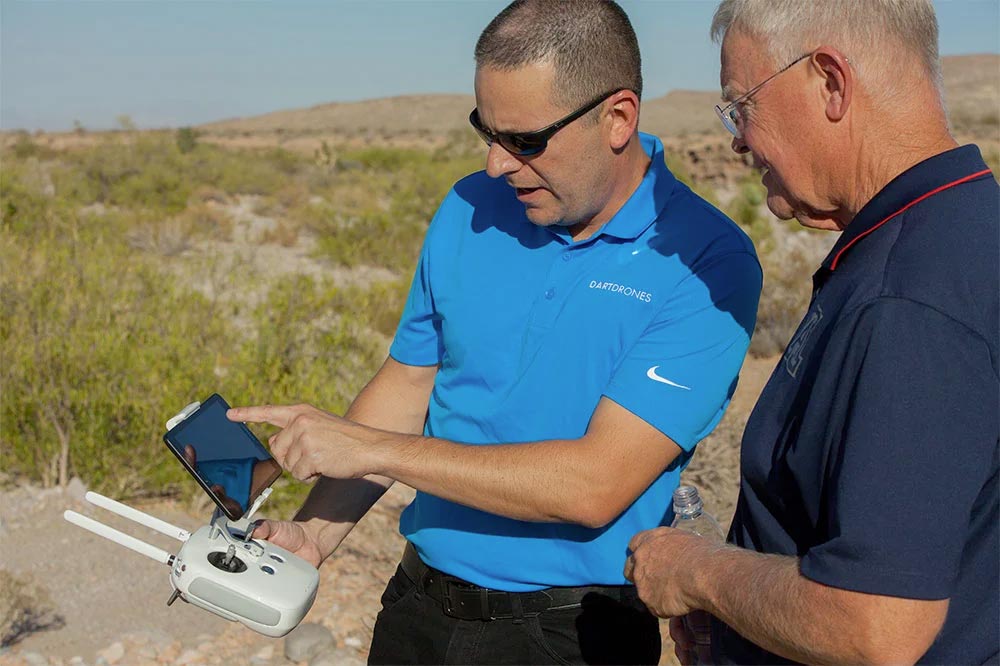 Advanced Training Courses
We don't just train our students on the basics. We have extensive advanced training courses to help our alumni succeed in mapping, inspections, disaster response, aerial photography, night operations, and search and rescue.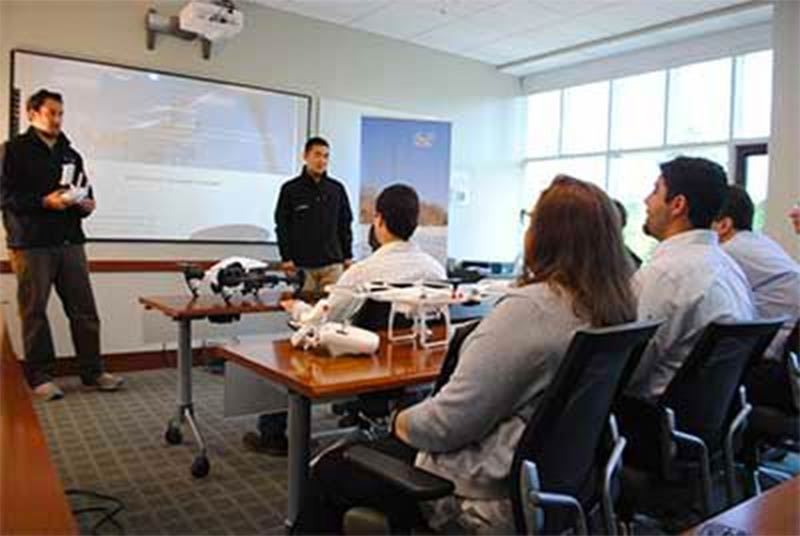 Industry Certified and Vetted Curriculum
Our curriculum has been vetted and certified by AUVSI, the leading UAS industry association, to ensure professional quality.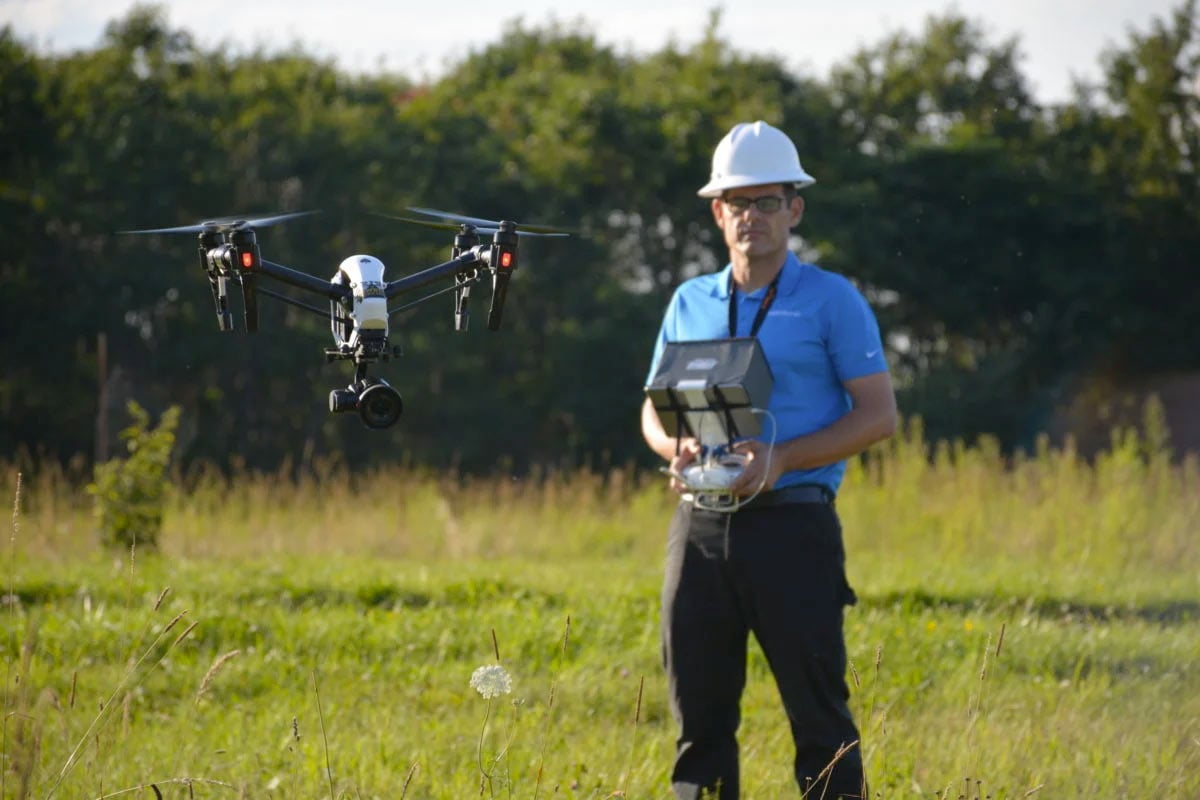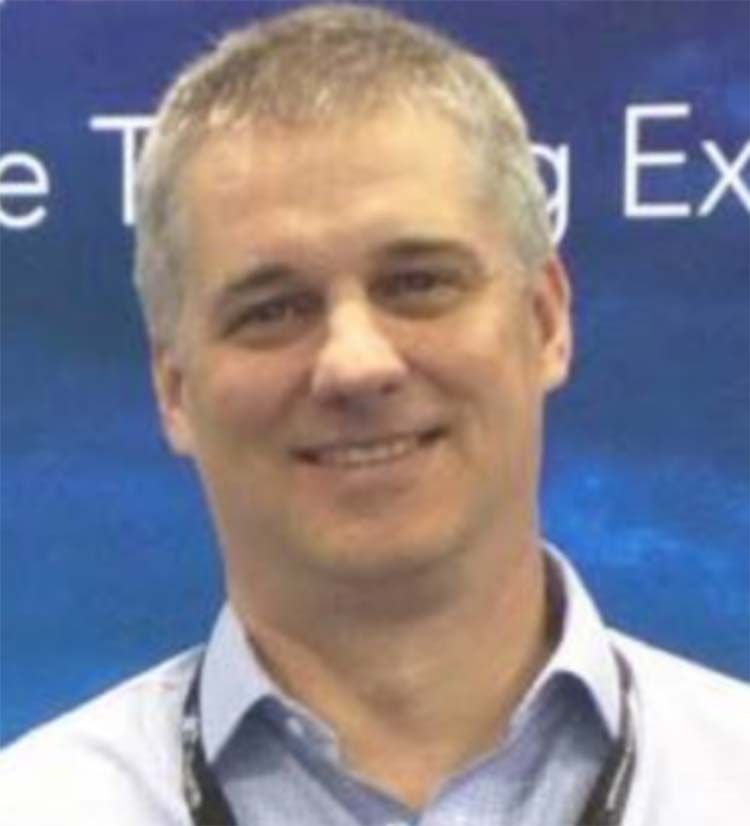 Start your Program Today
Michael is happy to help