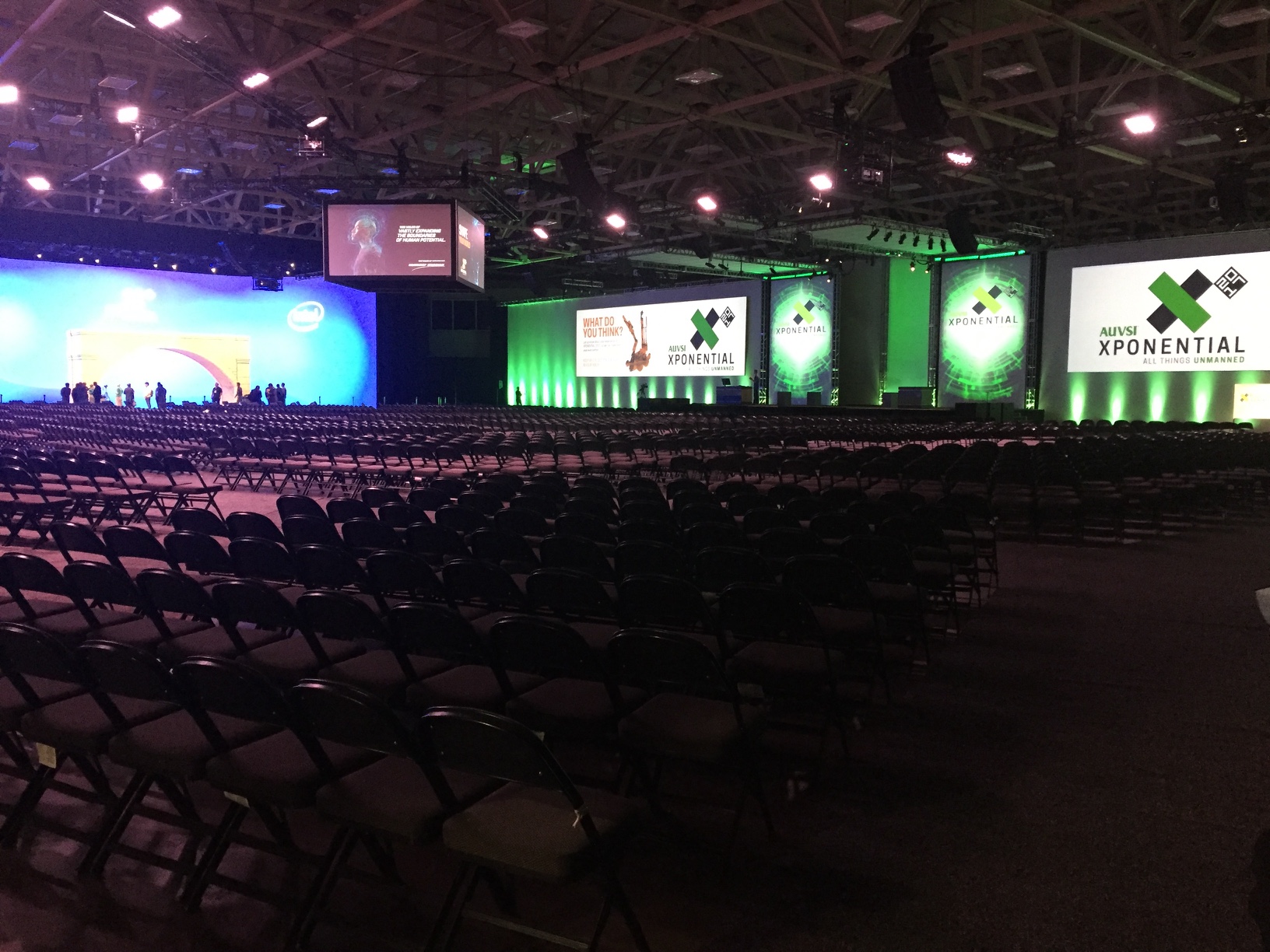 Drone Industry
And the Xponential 'Startup Showdown' Winner is …
That's a wrap for the 2017 AUVSI Xponential Startup Showdown! This year, Xponential had sixty-five startup companies from the cutting-edge drone industry submit their products and services for consideration. An expert panel of judges narrowed the search down to sixteen Semi-Finalists, who competed in Tuesday's knockout round at Xponential. Three impressive startups in the Unmanned Systems Industry were chosen as Finalists and competed in last night's Startup Showdown.
Xponential Startup Showdown Finalists
WiBotic, Inc. – A wireless power solutions company that promotes reliable, fast and autonomous
charging for robot systems. They not only maximize the battery life of your aerial, mobile and aquatic systems, but also optimize entire robot fleets.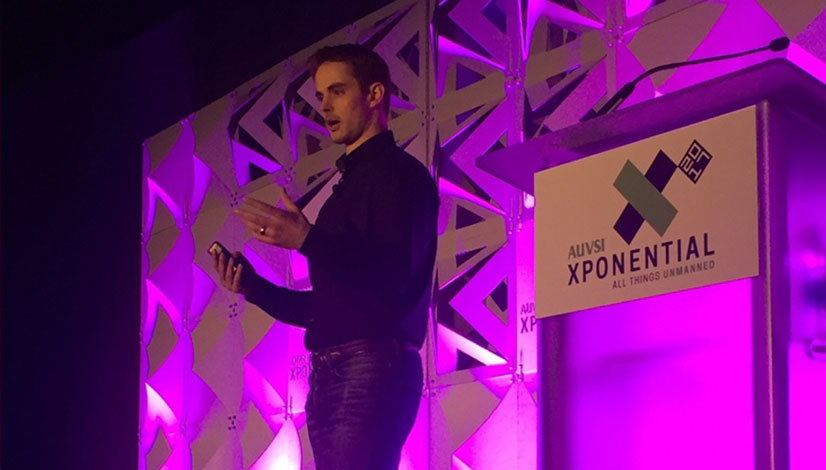 Inertial Sense LLC – This Utah based company designs and sells the world's smallest (the size of four stacked dimes!) GPS-aided navigation system. Used for drones, payloads and other unmanned systems, their products track motion in all types of environments. Check out their video:

uAvionix Corporation – An unmanned systems device company that builds critical components required to fly unmanned aircrafts safely and legally. Their products, ranging from 5 to 100 grams, provide UAS tracking, surveillance, and autopilot solutions.


The Startup Showdown Winner
After a tough competition, the judges deliberated and chose uAvionix as the 2017 Xponential Startup Showdown Grand Prize Winner! The startup, just founded in 2016, stole the judges attention as they pitched their company as the future of communicating platforms and surveillance. The California based company has already sold more product than they did in 2016, and are on track for somewhere between $3-4M. They took home a $15,000 cash prize and will also receive one on one consulting time with the judges.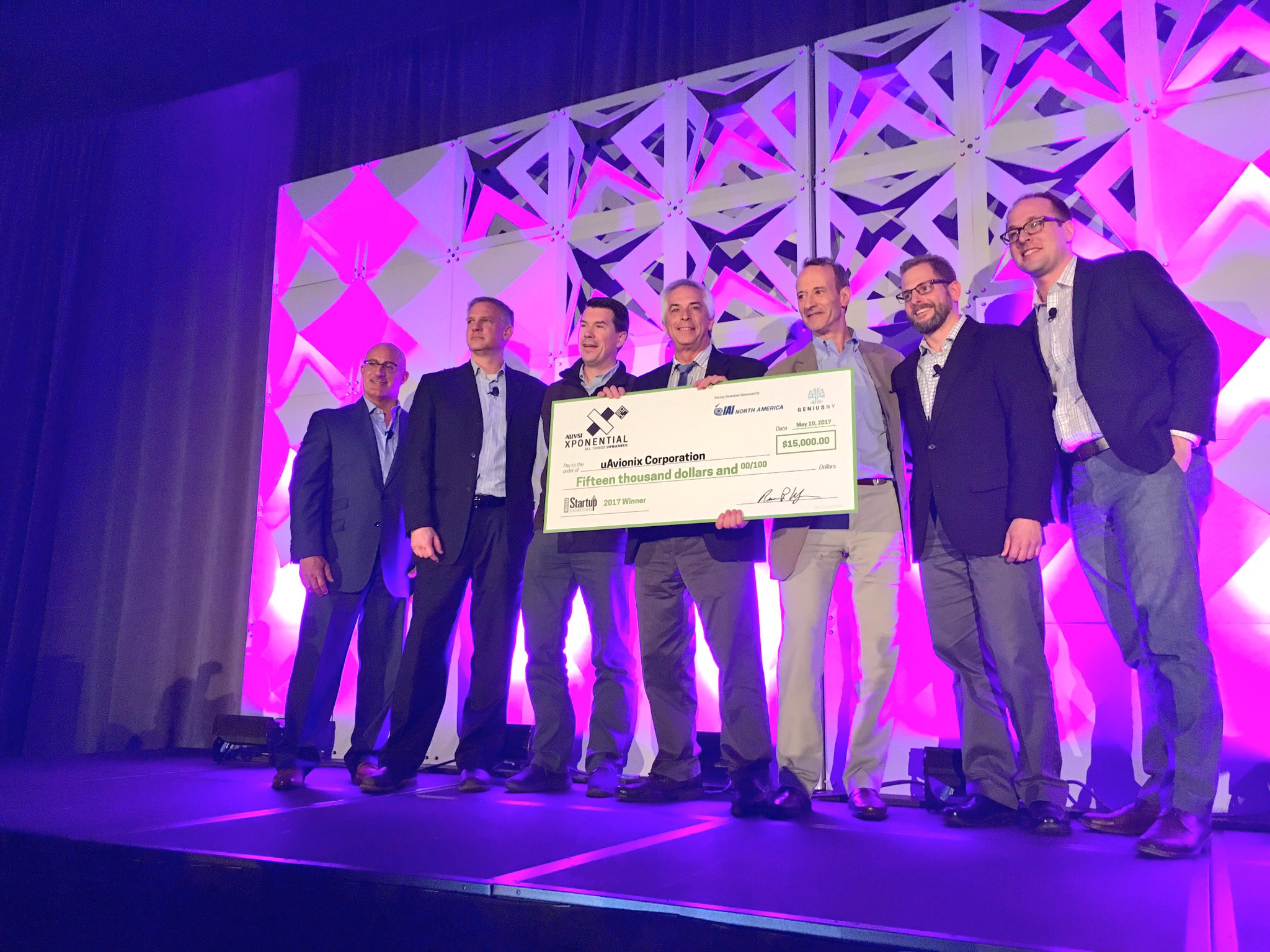 Be sure to follow DARTdrones this week on Instagram, Twitter, and Facebook as we will be providing you with live updates from #AUVSIxpo. Take a look at our last post about the ladies of Xponential!