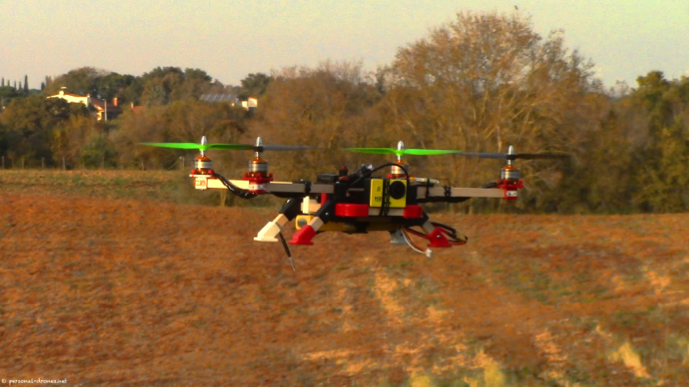 Drone Industry
5 Drone Industry Trends that Early Adopters Didn't Predict
The drone industry is rapidly changing on a daily basis. Although the early adopters were the first to bring drones mainstream, here are The Top 5 Trends in Drone News that Early Adopters Didn't Predict.
1. Drones Defeated Multirotors, Quadcopters and UAVs (and Others!)
A few years ago the word drone flashed images in people's minds of military drones acting as 'spies in the sky.' Worse than this, was the image of drones dropping bombs on enemy states. Almost every day saw drone news about the military killing terrorists, and often killing innocent civilians too.
Understandably, the public developed a strong dislike of drones.
The word drone became a dirty, repellant word. A word closely associated with death and destruction.
Given this, it's easy to see why consumer drone manufacturers, owners and operators wanted to find an alternative name to use. They tried many:
Multirotor
Quadcopter
RPAV (Remotely Piloted Aerial Vehicle)
UAV (Unmanned Aerial Vehicle)
Each name had its moment, but none of them ever gained sufficient traction among consumers or the media.
Strangely, it was the media that actually seemed to be the happiest to use the word drone.
2015 was the year that most people and organizations adopted the word drone. And this now looks to be the name unmanned aircraft will continue to be known by.
2. DJI, Hubsan and Parrot Dominated the Consumer Drone Market
Consumer drones were available several years before they became a household name. However, from 2013 onwards most stories on consumer drones featured Chinese manufacturers DJI and Hubsan, and French manufacturer Parrot.
These three companies have acted as pioneers, bringing easy-to-operate and affordable drone technology to the masses.
DJI is of course now recognized as the world's largest manufacturer of civilian drones. Their DJI Phantom range has been at the heart of their success. This super-popular drone has appealed to both the serious hobbyist and professional operators.
Hubsan has also managed to capture a significant section of the consumer drone market. They have done this by creating drones in a wide range of sizes and prices – but all with their signature ultra-high build quality. Their most popular drone has been the X4, a sturdy, entry-level drone.
Parrot is the wild card in the pack. They have continually released drones that surprise and fascinate. For example, you may be familiar with their popular Parrot AR. Drone. This first hit drone news in 2010, but has since had several upgrades. In 2014, Parrot gained significant media coverage for their Mini-Drones: The Rolling Spider and Jumping Sumo. I've seen both in action, and they are fun and child-friendly.
Three years. Three companies. But what's next?
Globally-recognized manufacturers such as GoPro, Samsung and Sony are expected to release drones in 2016. The dominance of DJI, Hubsan and Parrot will be seriously challenged, but it's too early to say who will come out as winners.
3. The Game-Changing Application Was Aerial Photography
There's not a shadow of a doubt, aerial photography is THE application that has enabled the massive growth of the commercial and consumer drone industries.
While flying purely for fun is certainly enjoyable, most drone operators want to use their aircraft for aerial photography.
Drones can take cameras to places they've never been before – and the results are often spectacular.
Even low-price drones now come equipped with cameras. The allure is obvious: Unique (and often breathtaking) perspectives on everything from secluded beaches to winding mountain roads.
There is a sense of freedom embedded into aerial shots. We get to see our world with new eyes. We literally gain a bird's-eye view.
Sites such as Dronestagram, which allows members to upload and display their best aerial photos, testify to the popularity of this drone application.
Aerial photography is also being used in diverse areas such as promotional videos, real estate and weddings.
4. Commercial Drones Took to the Skies First for the Agricultural Industry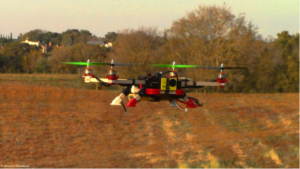 It may be surprising to most people to find that the agricultural sector was one of the very early adopters of drone technology.
Not only was this a revelation, but agricultural drone news tended to generate lots of interest from readers too.
Farmers quickly saw the benefits of deploying drones. They could use the them to spray crops, survey their lands and even to keep a watchful eye on their livestock.
There is another key factor in the popularity and success of drones in the agricultural industry:
These drones fly over farm land. Because of this, the risks normally associated with drone flights (especially in towns and cities) are massively reduced.
5. Drone Safety Failed to Excite Readers (but Is Still Essential)
Many people assumed that drone safety would be one of the main areas of interest.
Unfortunately, they were wrong.
Over the years, dozens of articles have been posted on drone safety, and the common theme has (sadly) been a serious LACK OF INTEREST.
It may be because of this:
Drone operators primarily want to use their aircraft for fun and adventure. Whether it is learning the art of acrobatic flying, or taking aerial selfies (aka dronies!), enjoyment is a major ingredient in the mix.
Regulations might not be sexy, but just like the rules of the road, they are essential.
This can't be stressed enough: Accidents involving drones do happen, yet most could be avoided if the operator understood local aviation regulations, and was also professionally trained on how to fly their drone.
This is why training schools like DARTdrones are indispensable.
The FAA has already made registration of drones mandatory, and it is suspected it won't be long before they also introduce compulsory piloting training too. Many would definitely welcome this move, as the continuing expansion of the commercial and consumer drone industries is dependent on public confidence and safety.
No one knows what the future of the drone industry will bring. Some surprises, for sure.
—
This article was written by Craig J Todd. He is a freelance tech writer and the co-founder of FlightBots and VR Loaded.
You can connect with Craig via his Twitter account.