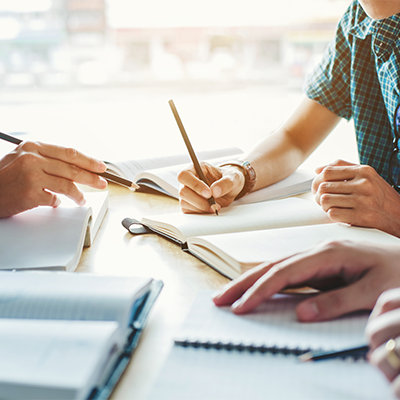 FAA Part 107 Drone Pilot License
Part 107 Study Guide: What Do I Need To Know To Pass?
Since the Federal Aviation Administration (FAA) changed regulations for commercial drone pilots in 2016 requiring a drone license, also known as your Part 107, for anybody who wants to fly a UAV (Unmanned Aerial Vehicle) with a goal of generating revenue, demand for commercial drone licenses has soared.
Do I need to take the Part 107 Test?
While there are many resources available for you to prepare for Part 107 exam, you still might feel confused about what exactly falls under the umbrella of commercial flying.
That's where DARTdrones training comes in. Our comprehensive training courses are designed for those who are new to the world of flying and we strive to make all of the information easy to digest and help you get ready for Part 107 exam in the most efficient way.
According to FAA requirements, commercial drone flying covers a variety of uses. Whether you are a business owner who wants to create a video to promote your services online or a realtor who needs to do a property assessment, you need a commercial license to operate a drone. After passing the test, you also need to register your drone to have a special serial number.
If you are looking to use your drone for more than just recreational purposes, you need to pass the FAA Part 107 Airman Knowledge Test at an accredited FAA Testing Center. The test is a simplified version of a private pilot exam and requires a thorough understanding of all aspects of operating a small unmanned vehicle (UAV) in commercial airspace.
But how do you pass a test if you have never flown a drone and know little to nothing about aviation rules?
Often, online guides and free materials designed to help you prepare for Part 107 could be confusing for non-pilots. And since it's the kind of test for which you need to study and prepare thoroughly, you should take time and make sure you understand FAA rules and regulations for operating a UAV in a commercial airspace.
While DARTdrones offers a Part 107 training course that ensures you pass your FAA Part 107 with ease, we want to give you a quick rundown of what exactly you need to know to pass the test before you sign up.
1.   Make sure you are familiar with Part 107
 Part 107 is a comprehensive document that was created by the FAA after it changed the requirements for commercial drone pilots in 2016.
The publication covers all of the changes that the FAA implemented to the commercial use of drones. It also explains all of the basic rules of drone flying such as maintaining a visual line of sight, not exceeding the altitude of 400 feet while flying, the prohibition of operating at night, and other essential guidelines for drone flying.
Studying Part 107 is especially important for non-pilots as it sets clear rules for what is allowed and what isn't when it comes to operating a UAV in an open air space.
DARTdrones provides hands-on and custom training for aspiring commercial drone pilots whether you are a private individual, a small business owner or a government employee who needs to master drone flying for your job.
We offer multiple packages such as courses for beginners, courses that cover aerial photography, in-person and online Part 107 test preparation and aerial mapping and modeling workshop among other things.

2.  Understand FAA regulations
 The FAA tries to ensure that every commercial drone pilot adheres to specific UAV protocols and general aviation rules when operating a UAV because safety in the airspace is the most important thing.
Every commercial drone pilot has to follow a specific safety protocol while operating his or her drone and be able to address an emergency situation safely, if it arises. The knowledge of these rules and the ability to adhere to them determines safety for everyone in a given air space.
As a drone pilot, you have to understand and interpret maps, properly assess the weather conditions and know where you can and cannot fly.
Let's take a closer look at some of the other areas of flying that you will need to master to pass an exam. Taking a 107 Prep course can set you up with the information needed to understand critical areas of drone operation, including:
Regulations specific to operating sUAS including flight restrictions
Maintenance and proper preflight procedures
Effects of drugs and alcohol on your ability to make a sound judgment while flying
Airspace classifications and small UA requirements.
Aeronautical decision-making and judgment
Communication with Air Traffic Control
Weather patterns and their effects on UAV operation
Emergency procedures
3. Be able to interpret airspace charts and maps
Part 107 (or the Unmanned Aeronautical Knowledge Test) has a total of 60 questions that offer multiple choice answers. While these questions cover many aspects of flying a drone, a good portion of them has to do with aeronautical charts and maps. These questions are designed to test your understanding of different types of airspace and your knowledge of responsibilities, privileges, and limitations as an operator of a UAV.
You will also need to know different symbols for airports, ceilings, and floors of different types of airspace and the differences between classes of airspace.
Additionally, other charts will test your knowledge of weather patterns and their impact on flying operations. For example, as a drone pilot, you are subjected to stricter rules when it comes to operating a small UAV in inclement weather, and you need to understand how to fly a drone in different weather conditions.
4. You are allowed to use some materials during the exam
Taking the test might seem daunting, however, you should know that you are still allowed to use certain materials during the exam.
While the use of cell phones, computers, and tablets is not allowed during the exam, you can use a calculator, the Airman Knowledge Testing Supplement Book where you can find the legend that will help you answer questions about air traffic communications and aeronautical graphs and charts. You can buy the book here.
5.  You have to follow same rules as other air traffic
While you have many protocols to follow, as a commercial drone pilot you operate in the same airspace as all other manned air traffic. This means you have to know all of the laws and regulations of the airspace and know what to expect of any manned air traffic in the area in order to not interfere with them.
6. You can retake the Part 107 at an additional cost
The minimum passing score for the test is 70 percent, and you have two hours to complete it. In case you fail the FAA Part 107 Airman Knowledge Test, you will need to wait 14 days before you can register again. You will have to pay a $150 fee every time you want to take an exam. Luckily, when you take a DARTdrones Part 107 test prep course, you'll be sure to pass the exam or your money back.
After you pass your test, you have to submit your results to the FAA via IACRA, which is the online system the FAA uses to keep all pilot records. You will receive your drone pilot certificate by mail in a couple of weeks.
If you are still thinking about taking Part 107 test, but not sure where to begin, we recommend you check our page and learn about various courses that we offer at DARTdrones. With custom solutions for every level and need, we strive to make sure you get your commercial drone license as quickly as possible.
About the Author
Jerry White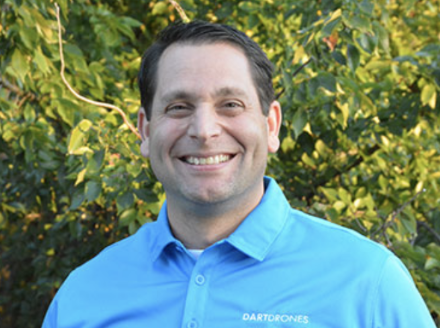 Jerry White is an experienced professional commercial aviator spending several years as a commercial corporate pilot, charter pilot, and airline pilot. Along with his manned aircraft experience, Jerry is also a drone pilot, and aviation executive team member. His background as a small business owner, business consultant, and aviation safety manager give Jerry unique understanding of the role of utilizing and teaching sUAS operations. Jerry's experience as a manned flight instructor with over 4,500 flight hours awards Jerry valuable insight into teaching the complexities of aviation. Jerry also has an expansive background in television production, spending ten years as a professional news producer and videographer.
Jerry currently owns and operates an award-winning media production company in Austin, TX. He has used drones for such clients as the Discovery Channel, OWN network, ESPN, FOX, HGTV, commercials, and two feature films. Jerry has been instructing with DARTdrones since 2016 and teaches FAA Part 107 Test Prep, Basic Flight Training, Aerial Photography and Videography, TOP Level 1, and TOP Level 2. Jerry is versed in flying Inspire, Mavic, Phantom, and Flamewheel hardware and possesses an Unrestricted ATP (Airline Transport Pilot) Certificate – Multiengine, 2 Jet Type pilot ratings, and is a Certified Flight Instructor – Instrument.
DARTdrones is the nation's leader in drone training, program development and consultation, offering online and in-person courses in 40+ cities across the United States. DARTdrones takes pride in their comprehensive curriculum, developed by a former US Navy Helicopter pilot, as well as their 40+ flight instructors who are all manned and unmanned aircraft pilots. Visit us online at www.dartdrones.com, call 800-264-3907 or email the DARTdrones Team at [email protected] to learn more.