FAA Part 107 Drone Pilot License
Quick Guide to Passing the FAA Part 107 Recurrent Test
Part 107 pilots are permitted to act as Remote Pilots-In-Command (PIC) as long as, within the preceding 24 calendar months, the Remote PICs either passed their initial knowledge tests or completed the FAA's new recurrent online training. This article is your quick guide to accessing and completing the new recurrent online training.
How is the new recurrency training different from the way you would have obtained recurrency prior to April 2021? Here are some of the changes:
a) The training and the quiz are online. No test centers are involved.
b) You can take the quiz multiple times until you get a passing score of 100%.
c) The training, quiz, and certificate are all free! There are no fees paid to testing centers or to the FAA!
d) After you complete the online recurrent training, you no longer need a Certificate of Waiver in order to fly at night after April 21, 2021. In fact, after April 22, 2021, Daylight Waivers issued prior to April 21, 2021 will no longer be valid.
Steps to Take New Online Part 107 Recurrency Course
1)   Browse to https://faasafety.gov. Login using your email and password. If you don't have an account, create an account.
2)   Find the "Part 107 Small UAS Recurrent" class. There are two of them so be sure you pick the right one. One is for Part 61 pilots who have current flight reviews (ALC-515) and the other is for everyone else (ALC-677). Use one of these methods to find your course:
a) Your course may be listed as a "Featured Course" in the box on the top left.
b) Click on "Activities, Courses, Seminars…" on the top menu, and then click on "Courses". From there, click on "View all Available Courses". Then search on the         page for either "ALC-677" (non-Part 61 pilots) or "ALC-515" (Part 61 pilots with current flight reviews).
c) You can use these links AFTER you've logged in:
-Part 107 Small UAS Recurrent Non-Part 61 Pilots (ALC-677)
 -Part 107 Small Unmanned Aircraft Systems Part 61 Pilots Recurrent (ALC -515).
3)   Spend as much time as you need to go through the course leading up to the Exam. You don't need to do it in one sitting, but it may be easier to read everything right before you take the Exam. Chapter 1 has the main course content. Chapter 2 contains reference materials and Chapter 3 is a glossary. Both Chapters 2 and 3 are great for education, though you may not necessarily need them to prepare for the Exam.
4)   Take the Exam. And keep taking it until you get 100%.
5)   Print out your Certificate of Achievement and be sure to put a paper copy of it with your papers that you have with you for every flight. Just like your license, you MUST present the Certificate of Achievement to appropriate officers (local authorities, FAA, TSA, etc.) along with your Part 107 Certificate to show you're in compliance.
6)   Put a note on your calendar to remind yourself to obtain your next recurrent certificate during the 24th calendar month after you earn this Certificate. For example, if you took the online course on April 6, 2021, you must retake the course on or before April 30, 2023.
7)   Did we mention that you should keep a copy of your Certificate whenever you're flying?

New Part 107 Recurrency Course Online Course Exam Topics
The training focuses on the following areas:
Applicable regulations relating to sUAS rating privileges, limitations, and flight operations.
Airspace classification, operating requirements, and flight restrictions affecting small unmanned aircraft operation.
Aviation weather sources and effects of weather on small unmanned aircraft performance.
Small unmanned aircraft loading.
Emergency procedures.
Crew resource management.
Radio communication procedures.
Determining the performance of small unmanned aircraft.
Physiological effects of drugs and alcohol.
Aeronautical decision-making and judgment.
Airport operations.
Maintenance and preflight inspection procedures.
Operation at night.
About the Author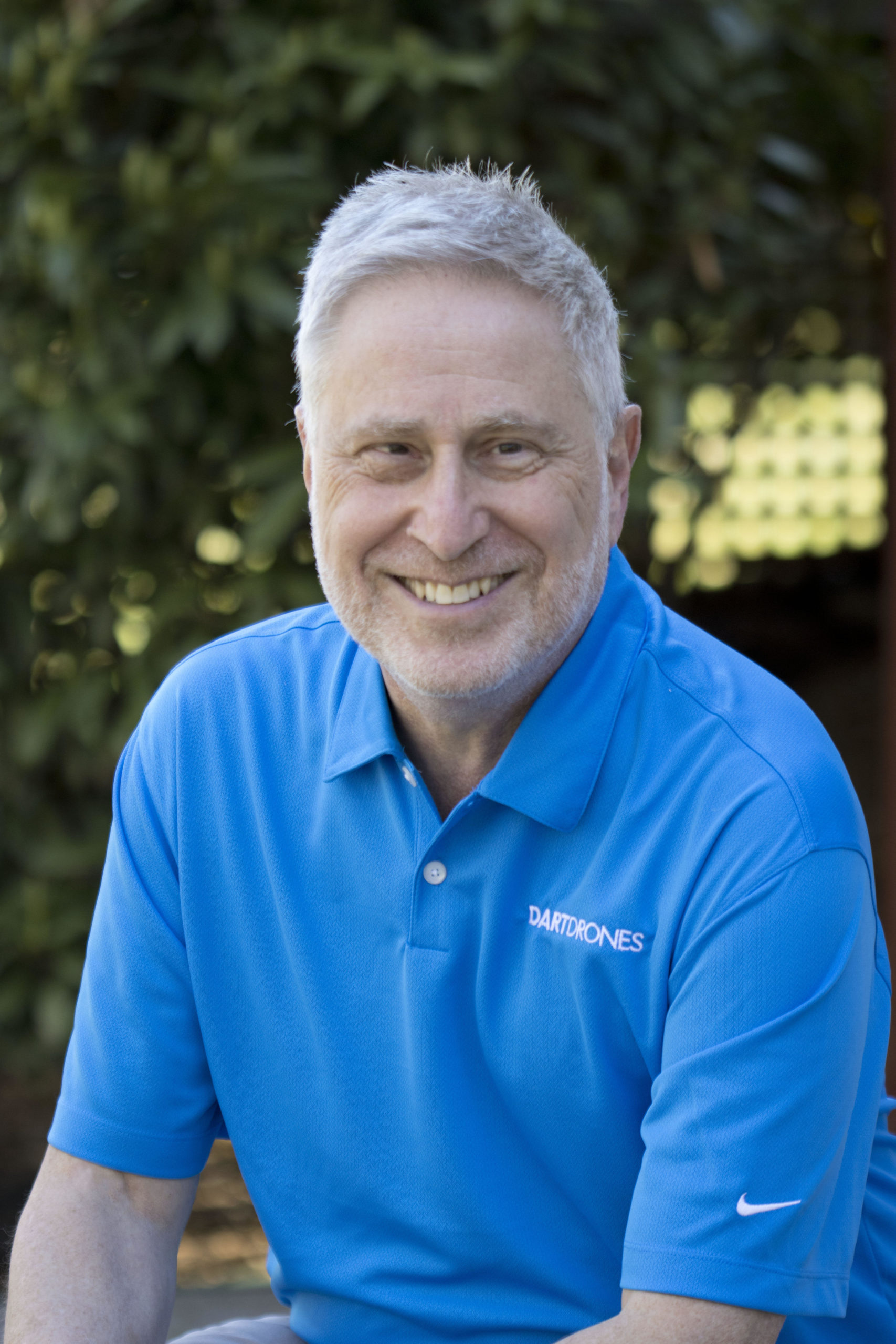 Danny Burk flew radio-controlled model airplanes and graduated to "real" planes, earning his commercial/instrument pilot's license in 1991. An avid sailor, Danny has always been fascinated with the weather and winds. Inspired by his passion for all aspects of aviation, Danny founded FnGravity LLC in 2018. FnGravity provides commercial drone services such as mapping, photography, videography, and inspections. FnGravity also specializes in creating drone footage that can be used to tell its clients' stories. FnGravity is within the TSA-controlled airspace around Reagan National Airport (DCA) and surrounded by high priority military airspaces. This has created lots of opportunities to apply for approval to fly within much of the controlled airspace and for obtaining authorizations to fly even in "0′ airspace" near airports.In addition, Danny is experienced in creating photos for 3D models of numerous unusual structures such as 800′ power plant chimneys, cooling towers, and a soccer stadium. Danny's past lives have included lawyering, mediating, and starting a computer consulting firm that was ultimately sold to an aerospace firm. Danny has always found opportunities to teach other professionals in his field as well as folks unfamiliar with his field. He loves passing on knowledge along with his passion for flying.
DARTdrones is the nation's leader in drone training, program development and consultation, offering online and in-person courses in 40+ cities across the United States. DARTdrones takes pride in their comprehensive curriculum, developed by a former US Navy Helicopter pilot, as well as their 40+ flight instructors who are all manned and unmanned aircraft pilots. Visit us online at www.dartdrones.com, call 800-264-3907 or email the DARTdrones Team at [email protected] to learn more.