The DARTdrones Team
Meet our Two UAS Ground School Curriculum Developers!
We've had some of the best UAS Curriculum Developers in the country working for months on our UAS Ground School course, and are so proud of what they created! Amelia and Roger have put hundreds of hours into simplifying complex aviation material and transforming it into a beautiful and clean course curriculum.
Amelia Owre
Amelia graduated from the U.S. Naval Academy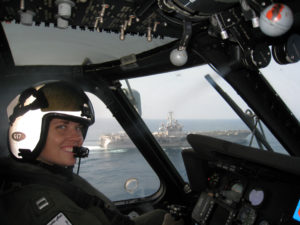 and then spent eleven years on active duty in the Navy, flying and instructing in the MH-60S helicopter and MQ-8B Fire Scout UAV. She is currently a Naval reservist, where she continues to develop the UAS training curriculum for the Fire Scout in addition to training the next generation of Naval UAS aviators. She has logged over 350 hours training and evaluating new UAS operators as a Standardization instructor. When she's not working with the Naval Reserve, Amelia curates and develops the curriculum for multiple DARTdrones courses.
Roger Hall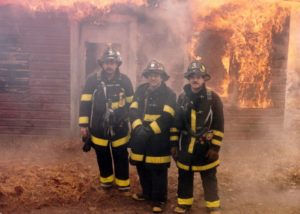 Roger is on the Aviation Board of Experts at DARTdrones and was one of our first flight instructors. After he retired from a 25-year career in the fire service, he found an interest in drone aviation. During his tenure as a firefighter with the Nashua, NH Fire Rescue, he served as a member of the Hazmat and dive rescue teams. He is a licensed sports pilot who enjoys flying weight shift control aircraft. He brings his qualifications to DARTdrones and its customers as a UAS flight instructor who trains government, commercial, and recreational drone pilots.