Drone Industry
InterDrone 2017 Has Opened Its Doors to The UAV Industry – Let's see what's happening!
It's finally here – InterDrone 2017! This Las Vegas event, which kicked off September 6th and runs until September 8th, is welcoming the UAV industry to what's known as the largest commercial UAV conference. At this year's event, we're seeing a lot of new technology, vertical specific enterprise tracks, and most importantly – cool drone companies! Take a look at what you've missed from day one.
What is InterDrone?
InterDrone brings together drone pilots, UAS engineers and developers, commercial drone service businesses, UAV manufacturers, drone videographers, and enterprise UAV end-users from around the world. This 3-day conference is the largest commercial UAV and drone conference with 4,000+ attendees, 120 sessions and more than 155 exhibitors. New for the 2017 conference, InterDrone is holding special enterprise tracks including: UAVs in Construction, Aerial Mapping, Precision Agriculture, Mining and Aggregates, Police/Fire/Emergency Response/Search and Rescue, and Aerial Infrastructure Inspection.
What's Happening at InterDrone 2017?
Keynotes
In Intel's opening keynote, CEO Brian Krzanich showcased the power of their Falcon 8+ drone which is a professional UAV with a patented V-shaped design. This platform features safety, advanced performance, and is said to be ideal for inspection and drone mapping.
Michael Chasen, CEO of PrecisionHawk, spoke at InterDrone about the innovation of drones. He presented the thought of drones being the next iPhone. Chasen said, "We are betting that drones are the next iPhone and every industry they touch will be revolutionized."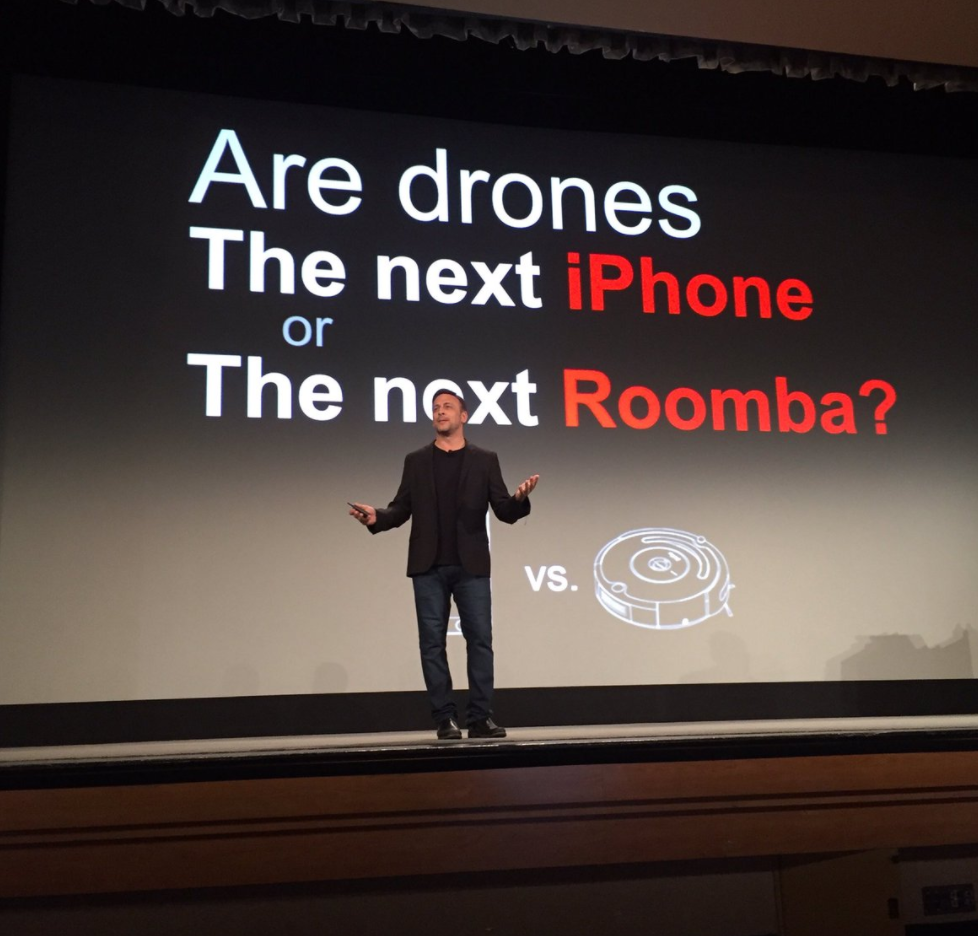 InterDrone Film Festival
Each year, the conference holds the InterDrone Film Festival which gives aerial cinematographers a stage where they can show their best footage shot by a drone. The festival showcases the best of the best in aerial cinematography. The 8 categories include: Natural Wonders, Cityscapes and Architecture, Action/Extreme Sports, Reel, Real Estate & Resort Marketing, Industrial & Commercial Use, Humanitarian Efforts, and Best Overall. The Best Overall Grand Prize Winner gets $5,000! Before the conference started, five finalists were chosen in each category and the winners were announced at a reception held on September 6th. Take a look at the winner of best action/extreme sports film! The film, by Air Reel Productions, was shot by an Inspire 1 and Phantom 3.
Women in Drones Luncheon
The 3rd annual Women in Drones Luncheon took place on Thursday, September 7th. The event consisted of 5 panelists including leaders from Intel, CBS News, and the Federal Aviation Administration. The panel brought together diverse leaders who shared their knowledge, ideas, and journey's in their industry. The event also highlighted accomplishments of women in the drone industry and encouraged more participation by women. This event brought in a great and inspiring crowd!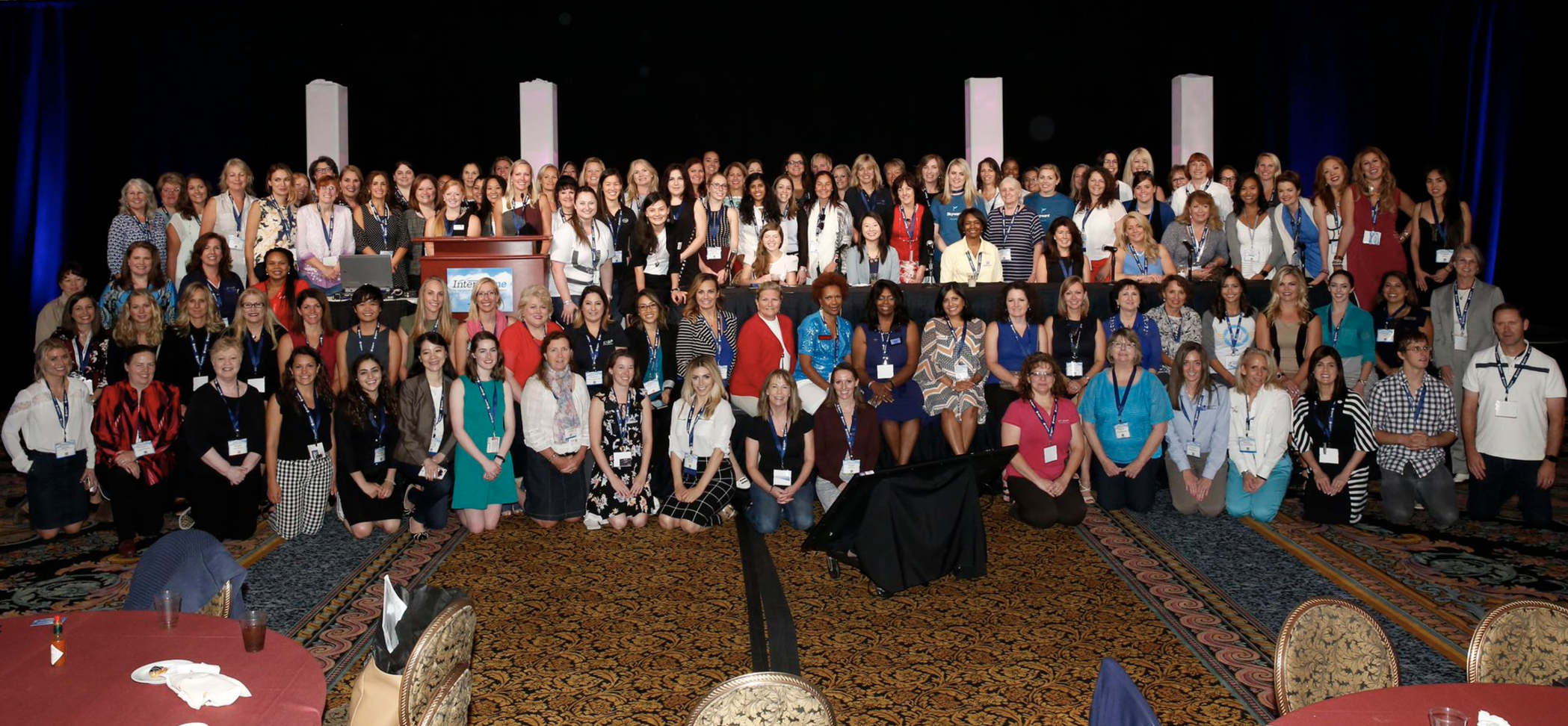 Exhibit Hall
InterDrone brings in thousands of people internationally. This year, attendees pinned their business cards to see all of the different commercial drone companies from all over the world.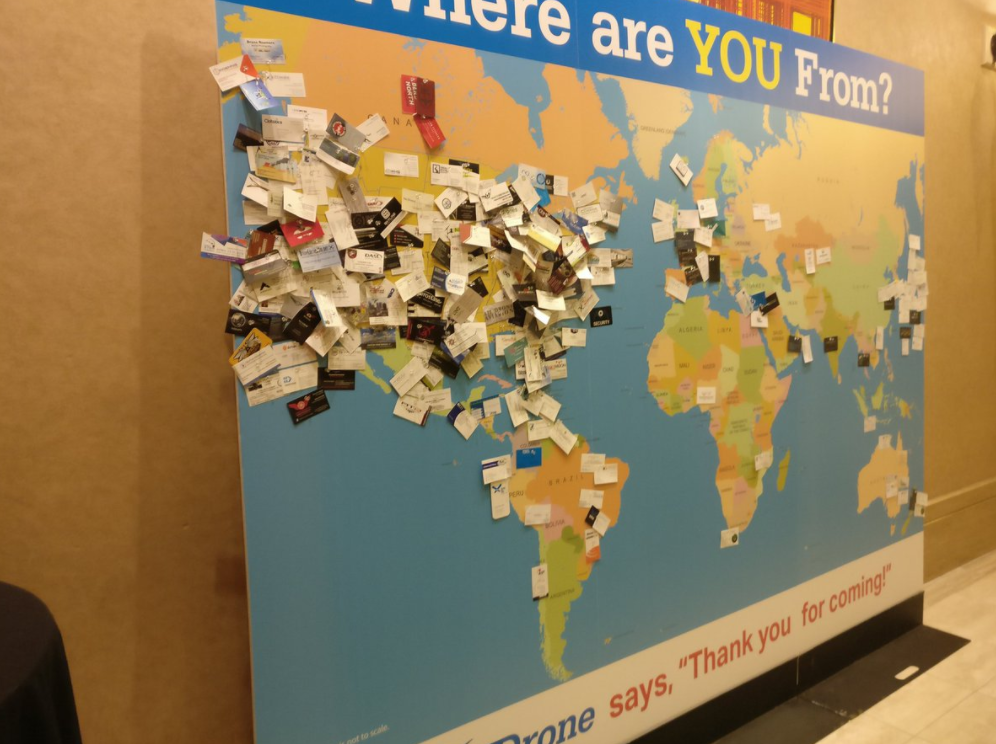 Founder and CEO of DARTdrones, Abby Speicher, met with ‪the Executive Director of the National Association of Tower Erectors (NATE), Todd Schlekeway. NATE is a non-profit trade association in the wireless infrastructure industry.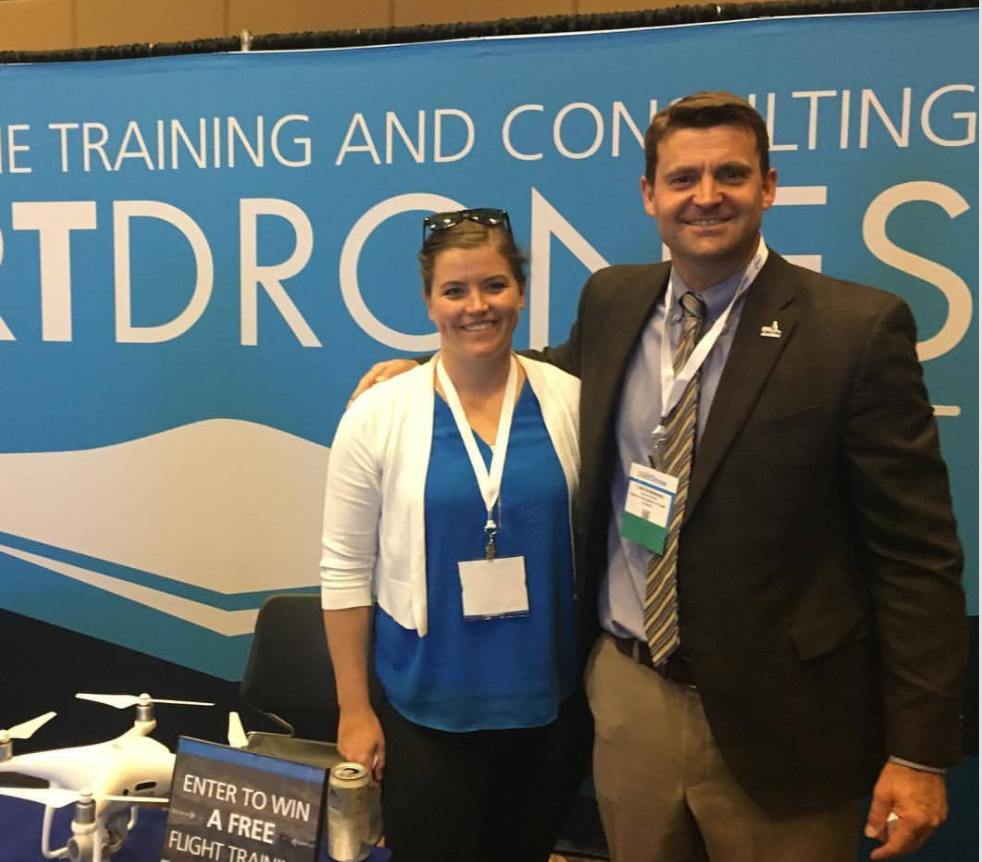 Don't Miss What's to Come!
Be sure to catch tomorrow's classes, panels, keynotes, and speakers (including our very own, Abby Speicher!). Abby will be speaking tomorrow morning, September 8th, at 8:45am. She will be speaking on "Roadmap to Scaling a Unified UAS Fleet and Crew". Check out today's schedule below:
8:00 am – 4:00 pm … Registration & Badge Pickup
8:45 am – 9:30 am … Classes & Panels
9:45 am – 10:45 am … Keynotes
10:45 am – 4:30 pm … Exhibit Hall Open
10:45 am – 11:15 am … Coffee Break in Exhibit Hall
11:15 am – 12:00 pm … Classes & Panels
12:00 pm – 1:30 pm … Lunch Break
1:45 pm – 2:30 pm …Classes & Panels
2:45 pm – 3:30 pm … Classes & Panels
4:30 pm … Conference Closes