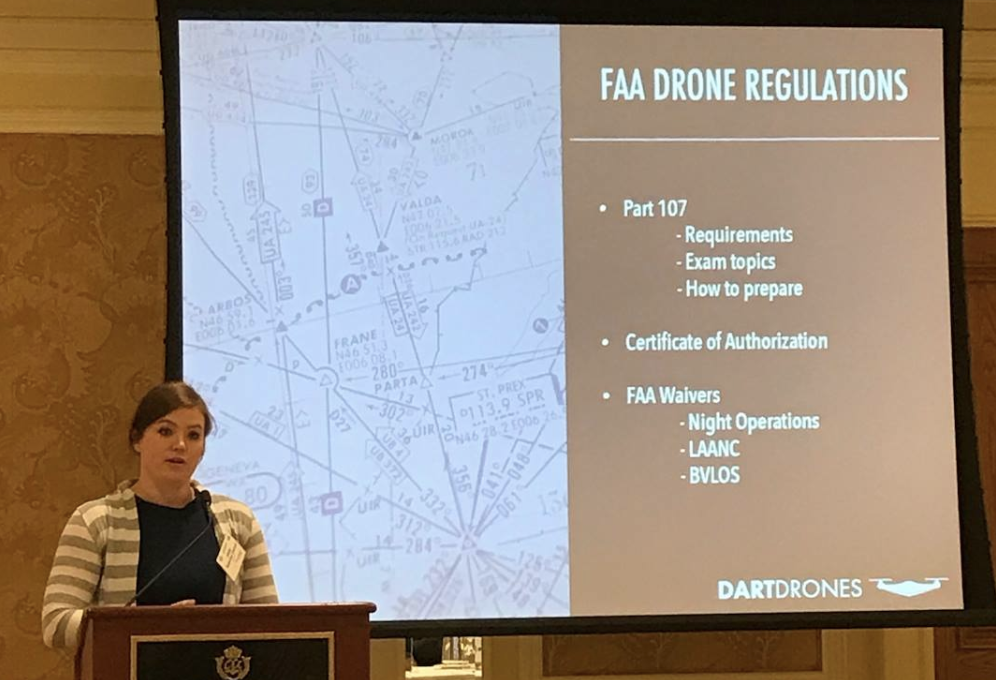 The DARTdrones Team
DARTdrones CEO & Co-founder to Speak on How to Implement Drones at InspectionWorld 2019
Every year, The American Society of Home Inspectors (ASHI) conducts an event where leaders from the home inspection industry gather for a four-day conference with education sessions, networking events, vendors and more. The annual event, ASHI InspectionWorld, offers opportunities such as pre- and post-conference certification training courses, numerous continuing education credits, and beginner and advanced education tracks.
InspectionWorld 2019 will be held at the Town and Country Resort in San Diego, CA on January 20 – 23, 2019. The 2019 event will mark the second consecutive year for DARTdrones CEO & Co-founder, Abby Speicher Carroll, to speak on how to implement drones in a home inspections business.
"I am very excited to speak again at the InspectionWorld 2019 Conference," said Abby Speicher Carroll, CEO & Co-founder, DARTdrones. "Last year, many of the participants were just getting started implementing drones for their home inspections businesses. I can't wait to learn more about how the past year has progressed for these new drone pilots."
How to Implement Drones and AUVSI Panel
Abby Speicher Carroll's presentation, "25 Steps For Implementing Drones Into Your Home Inspections Business", will cover topics such as the overall commercial drone industry, types of aerial inspections, as well as 25 in-depth steps of how to implement drones and where to get started. Carroll will provide insight on developing a budget, legal concerns, how to choose the right sUAS, obtaining program funding and more.
Following this 1-hour presentation, Carroll will take part on a panel discussion with AUVSI's Chief Pilot, Tracy Lamb, as well as members of the AUVSI San Diego Chapter.
Part 107 Test Prep at InspectionWorld 2019
InspectionWorld is offering DARTdrones in-person Part 107 Test Prep as a pre-conference course in 2019. The prep course teaches students everything they need to know to pass their FAA Remote Pilot Exam. The DARTdrones instructor will cover 13 main sections including: regulations, airspace, flight restrictions, chart study, airport operations, radio communications, aviation weather, maintenance and pre-flight procedures, crew resource management and aeronautical decision making, sUAS loading and performance, hazards to flight and emergency procedures, aviation physiology, and taking the exam. Students will receive 8 hours of in-person test prep, 300 FAA Part 107 practice questions, 50-page printed study guide, full access to our Chief Pilot for future questions, and 6-months access to our complete online Part 107 Test Prep course.
When: Saturday, January 19th, 8:30 am – 5:00 pm
CE Credits: 8 ASHI CEs
Cost: $430/student
Registration: Interested students can register here.

Aerial Roof Inspections Drone Training Workshop Preceding InspectionWorld 2019
Prior to the start of InspectionWorld, DARTdrones will be hosting an Aerial Roof Inspections Workshop near the conference location.
When: January 19th and 20th, 2019
Where: San Diego, CA
Prerequisites: This drone training workshop requires all students to have their FAA Part 107 Certificate as well as 5+ hours of flight time.
Course Topics: The Aerial Roof Inspections Workshop is a 2-day intensive course which covers the following: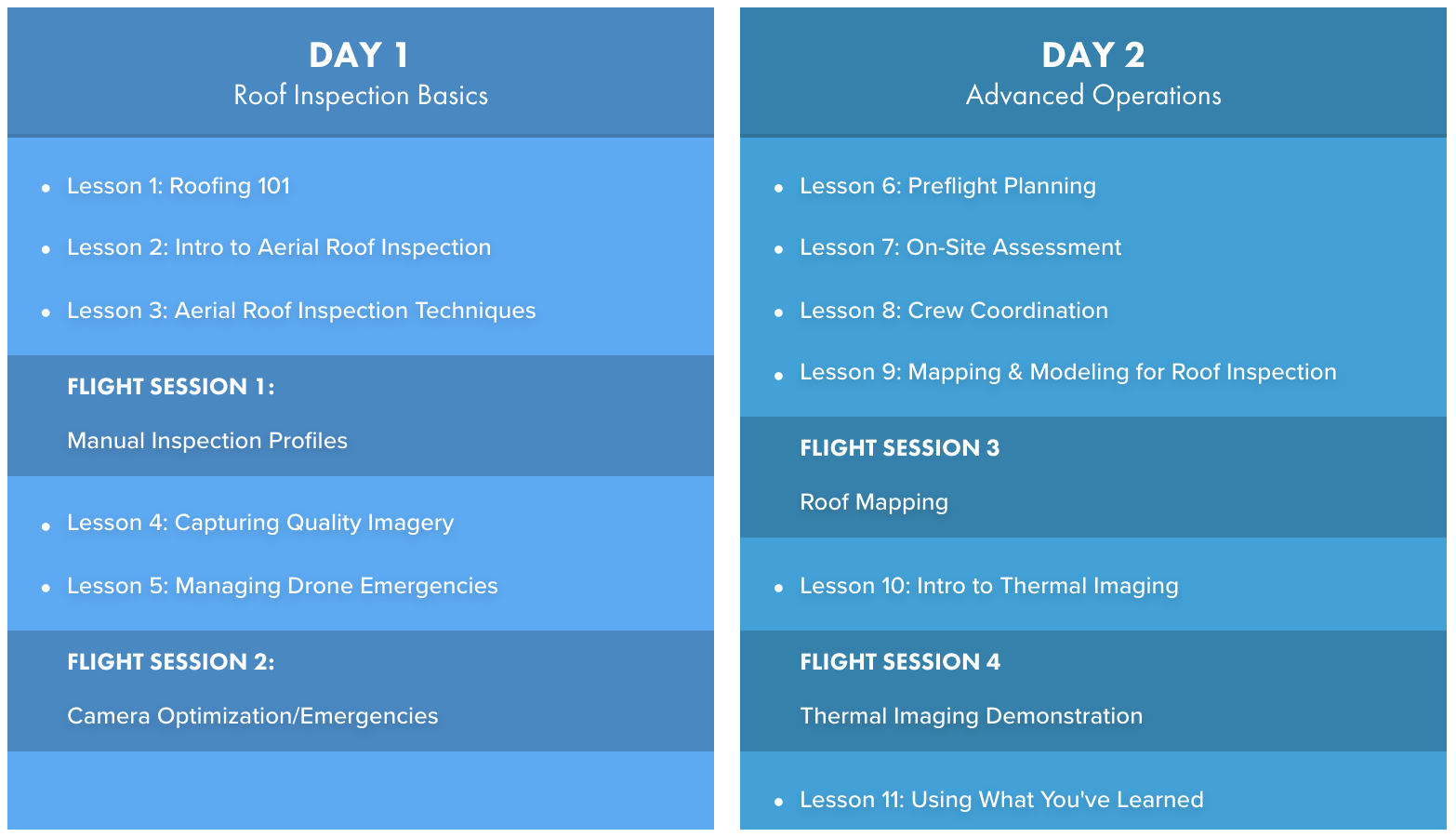 Registration: Interested students can register here.