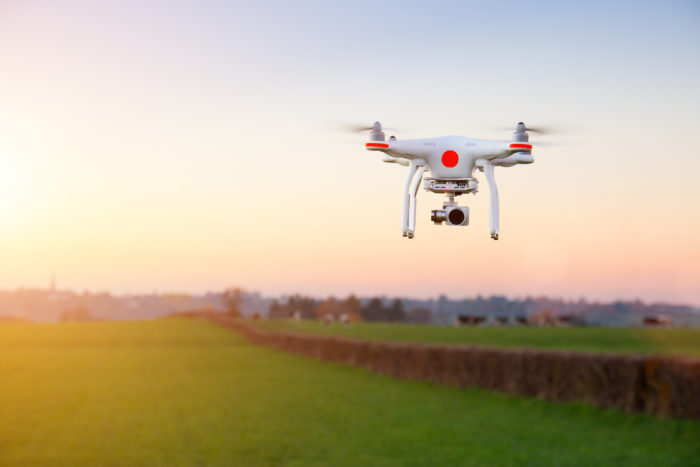 Expert Drone Advice
Find the best drone for you with these expert buying tips
There are so many different drones out there on the market, but what is the best drone for you? We're sure you've seen various nano or toy drones, prosumer drones, and professional or automated drones that come in either fixed wing or multi-rotor and that boast different camera qualities. This video highlights what you need to consider before making the investment.
To figure out the best drone models on the market for you, here are some purchasing considerations:
1. What's the Best Drone Model for your Use Case?
Firstly, you will need to figure out what your goals are with your drone. Will you be flying just for fun? Are you hoping to kick start your business idea with your drone? Many drone models have been built with the end user in mind. If you are hoping to fly your drone for fun and maybe take some Instagram-worthy pictures with decent quality, a toy drone may be enough for you. These range anywhere from $30-$300. We recommend you do additional research and check customer reviews. Alternatively, if you are hoping to start an aerial photography or any other type of business, we recommend you look into prosumer drones. DJI has a majority of the market for these types of drones, with their models ranging from the Phantom, Inspire, and Mavic series. The camera quality on these prosumer drones are amazing for a drone within the $1,000-$2,000 range. Each has its own pros and cons, which we will discuss a little more in this post.
2. Think about the Drone's Camera Quality
Secondly, you will need to think about the drone's camera quality. As we mentioned previously, DJI prosumer drones have spectacular quality. The newer models, like the Phantom 4 and Mavic Pro, are able to shoot in 4K, which is around 4 times the quality your HD television at home is able to display. The older DJI models, released before the Phantom 3, shot video with a fisheye effect, which can be difficult to correct with photoshop.
3. Figure Out Which Models offer the Best Drone Camera Accessories
Apart from the camera quality itself, you will also need to consider the quality of the gimbal, or the piece of equipment that holds the camera in place. This is not a consideration if you have set your mind on a toy drone, but DJI prosumer drones come with a gimbal that stabilizes and rotates the camera around, which comes in handy when you are flying against the wind or attempting to capture seamless, steady shots. The best drone models come with gimbals that stabilize and rotate the camera up and down, but the DJI Inspire drone is superior in its 360 degree gimbal rotation.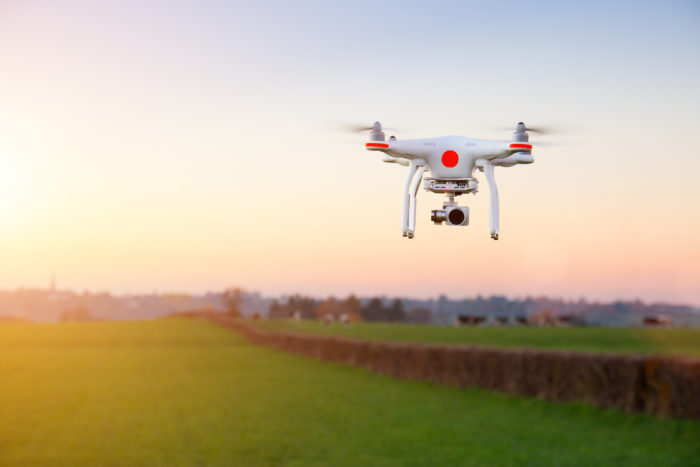 4. Drone Flight Time
People are often shocked when they learn about the flight time of a DJI Phantom drone – 23 minutes! (And DJI prosumer drones have some of the longest flight times of any toy and prosumer drone). To shoot an hour of footage would require at least 4-5 batteries, each of which cost around $170 (at the time this article was written). Before making the investment, do educate yourself on the flight time of the drone and the cost of each battery, to ensure you do not spend more money in the long-run.
5. How Much Does A Drone Cost?
Simply put, your budget will help you determine which drone you can afford to purchase. If you have <$300, there are several good nano drone options on the market that will hopefully suit your needs. These are also wonderful beginner drones for practicing on if you decide later you would like to invest in a prosumer drone. If you have $1,000+, the DJI Phantom or Mavic drones are the best drone models and will give you immense value for money. If you have over $2,000 or are purchasing a drone for your company, you cannot go wrong with the Inspire.
6. The Right Size of the Drone and Portability
Do you envision yourself traveling with your drone in order to take great outdoor pictures? Although the Phantoms are easily packable drones, the Mavic Pro is a great option for drone pilots on the go. It is DJI's first foldable drone, without compromising the camera quality or maneuverability. Nano drones fit into your pocket, and several of them do not even require a remote control but just the use of your SmartPhone and a mobile app.
Check out our DJI Mavic Unboxing video from our Minnesota Flight Instructor:
There are several questions to consider when figuring out the best drone models for you. Do your research, ask a lot of questions, and make sure you understand all the costs associated with the drone. Your drone is an investment, and with the proper knowledge and training, will be able to make use of it for many years to come! Happy Flying!
About DARTdrones Flight School
DARTdrones is the national leader in drone training with the best flight instructors in the industry. We offer classes both online and in-person throughout the country including Drones 101, Drone Pilot Training, Part 107 Test Prep, and private corporate drone training. All of our flight instructors are manned aircraft pilots and certified drone pilots. Our team of experts include FAA Certified Flight Instructors, military veterans, Blackhawk helicopter pilots, commercial airline pilots, and a curriculum developer of one of the Navy's drone programs.