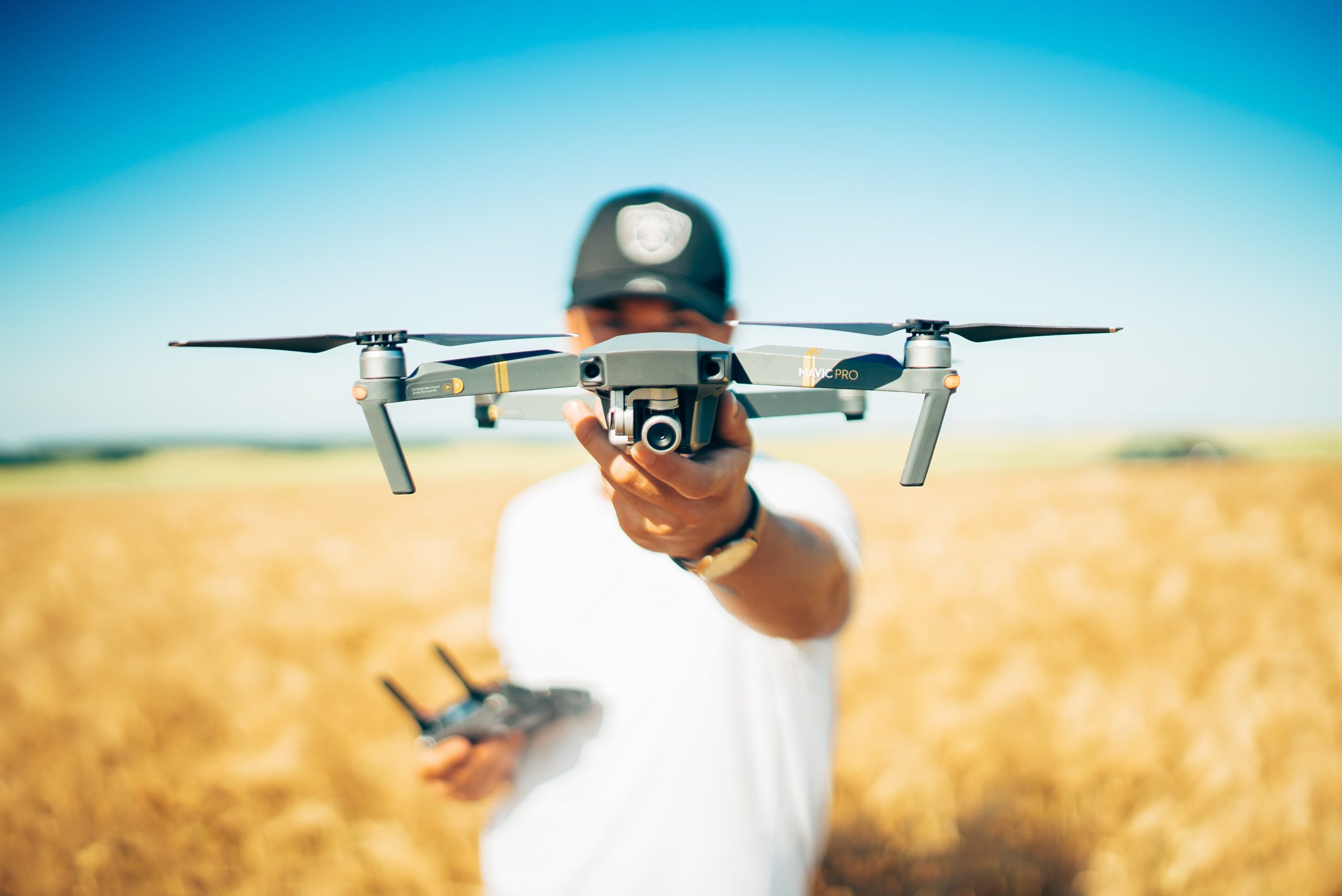 Drones for Business
Do drone entrepreneurs actually make money?
In recent years, even if you haven't been watching, it seems like drone businesses are rapidly on the rise, but do drone entrepreneurs actually make money? Let's take a closer look.
There are endless possibilities for implementing drones into a business model as an entrepreneur. Fortune Business Insights expects the commercial drones market to reach $6.3 billion by 2026. What is a real number for how much a drone pilot can stand to make in a year? Hang on to your hangars, because this may surprise you. Some freelance drone pilots actually make well into six-figure salaries according to thedronegirl.com.
Do you want to make money working for someone else or for yourself?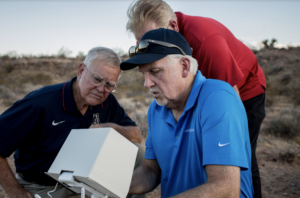 Job satisfaction is indicative of how happy you are at your current place of employment, and it's especially important to have job satisfaction in these uncertain times. Are you satisfied working for someone else or would you like better to work for yourself? What is your motivation for working? You know the old adage about not actually working if you're doing something you love… Whether you are a millennial, a 30-something, or a retiree, flying a drone can be fun at any age. If you like to pilot a drone, or even if you've never even seen a drone, consider expanding your horizons on to the drone business scene.
Some people would rather work for someone else on someone else's time schedule implementing someone else's priorities for their employment. Does this sound like you? Would you rather have the freedom to work when you want to, set your own hours, call all the shots, and meet new people in new experiences every day? Does this sound like you instead? If so, consider starting a drone business and soar to new heights, quite literally. A drone training academy like DARTdrones can help you identify what you might like to do as a drone pilot, and then gives you reliable resources to help you succeed.
How to come up with an idea for a money-making drone business
What do you enjoy? What do you have a passion for? Think outside the box for how you can take something you love to do and incorporate a drone into it to build a company, a solid business. Or identify a problem out there in the world, and think of a way to solve it using a drone. To get a better idea of what's out there, consider taking a class at a drone training school like DARTdrones, where experts will guide you along the way to finding your new drone business opportunity as a drone pilot to make money.
Examples of drone businesses
Classes on the following are offered through trustworthy drone training school DARTdrones. Check these courses out to see if any of them peak your interest.
Aerial photography
Aerial mapping and surveying
Disaster response
Real estate photography
Aerial inspections
Drones in security
Search and rescue
Drones for railways
Other ideas for drone businesses are:
Building Inspections
Construction project monitoring
Advertising
Freelance work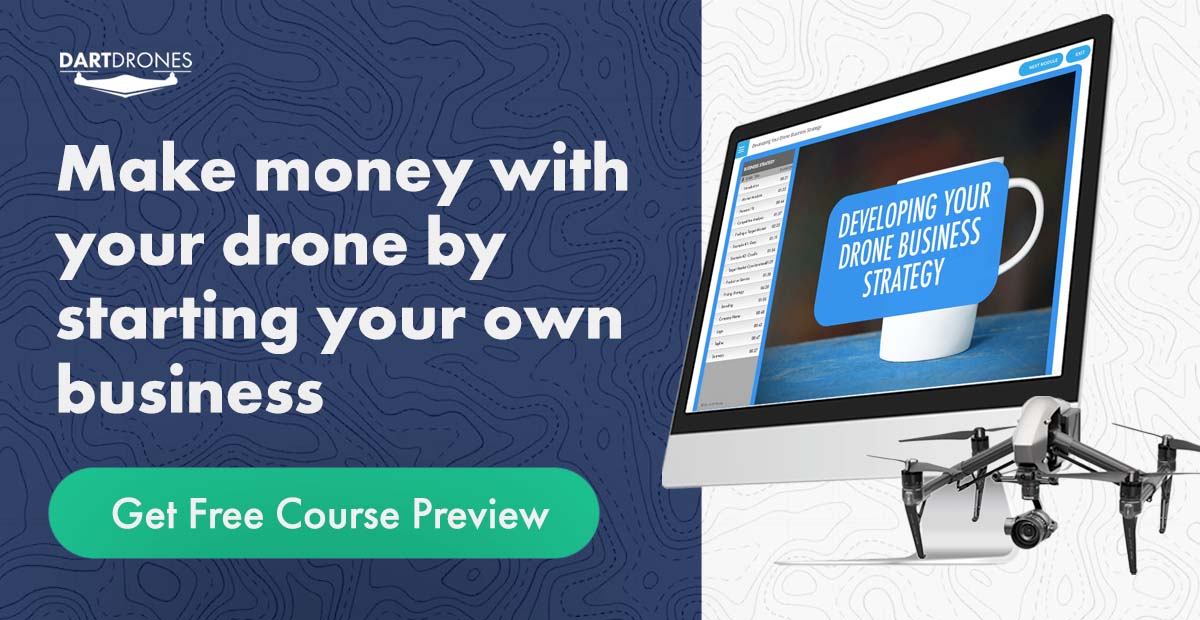 Not all drone businesses bring in the same amount of money
There are many avenues you could take in pursuing a career in piloting your drone and making money from it. According to commercialuavnews.com, however, there are five areas in drone entrepreneurship that may lead to significantly more lucrative results than others. Among those five areas are mapping, real estate photography and videography, thermal imaging to aid with search and rescue efforts or surveillance, movies / TV, and inspections. Evaluate your motivation for owning a drone business, how important the amount of money you make is, and then decide which path you'd like to pursue.
There is no standard for what to charge for any drone service across the board. You decide what to charge based on the services you offer and your time and expertise about your drone business niche. Pricing examples could be anywhere from $150/hour for aerial photography to $4000/day for filmmaking. A great part about the "Starting a Drone Business Under Part 107" course through DARTdrones is that they give great advice and training on pricing strategy so you are prepared to charge the right price for the right service and make the money that you need to generate in order to run your drone business effectively.
Know your competition
It has been said by other drone pilots that you may find it easier to run your drone business outside of a heavily populated drone pilot area to avoid the competition. Also, that you get more work in an area where there aren't many other drone pilots. Rest assured, you have help to know how to run your drone business, no matter what or where the competition is. Just check out the classes and resources at DARTdrones training school.
How to gain a competitive edge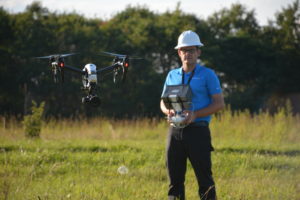 There are so many options to choose from. One of the keys to success as a drone pilot running your own drone business is to specialize in a specific niche market. Think of an idea you haven't seen out there yet. How can you build on something with a drone business that is related to something you already like to do? What is a problem that needs to be solved and could potentially be solved using your drone pilot skills through your drone business? Everyone has an angle to catch a competitive edge in the drone business market. What is your edge? What makes your drone business unique and desirable?
The amount of success and how much money you make is totally up to you. Figure out why you want to make money through a drone business, get training on how to run it successfully, get your Part 107 certification, and then watch your drone business take off! You choose the depth and breadth of how much money you want to make in your drone business and then put in the time and energy to make it happen. To answer the question "do drone entrepreneurs actually make money," the answer is a resounding yes. And If you're looking for more information on starting your own drone business before you launch, check out the DARTdrones free drone entrepreneur mini course.
About the Author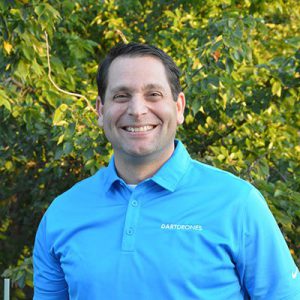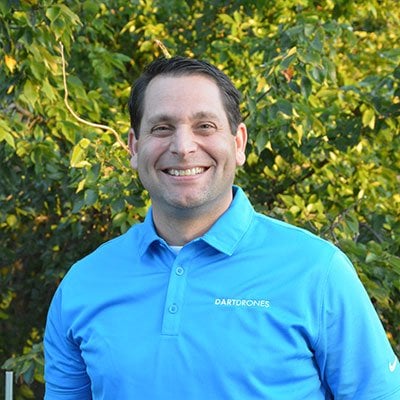 Jerry has his own video production company and has been in the business for more than 20 years. When he's not shooting videos or flying sUAS, he flies as a contract pilot for different clients in Central Texas. He has 3,000 hours of flight time and has been a flight instructor, full-time corporate pilot, and an airline pilot. He has been married for 16 years and has three daughters.
DARTdrones is the nation's leader in drone training, program development and consultation, offering online and in-person courses in 40+ cities across the United States. DARTdrones takes pride in their comprehensive curriculum, developed by a former US Navy Helicopter pilot, as well as their 40+ flight instructors who are all manned and unmanned aircraft pilots. Visit us online at www.dartdrones.com, call 800-264-3907 or email the DARTdrones Team at [email protected] to learn more.