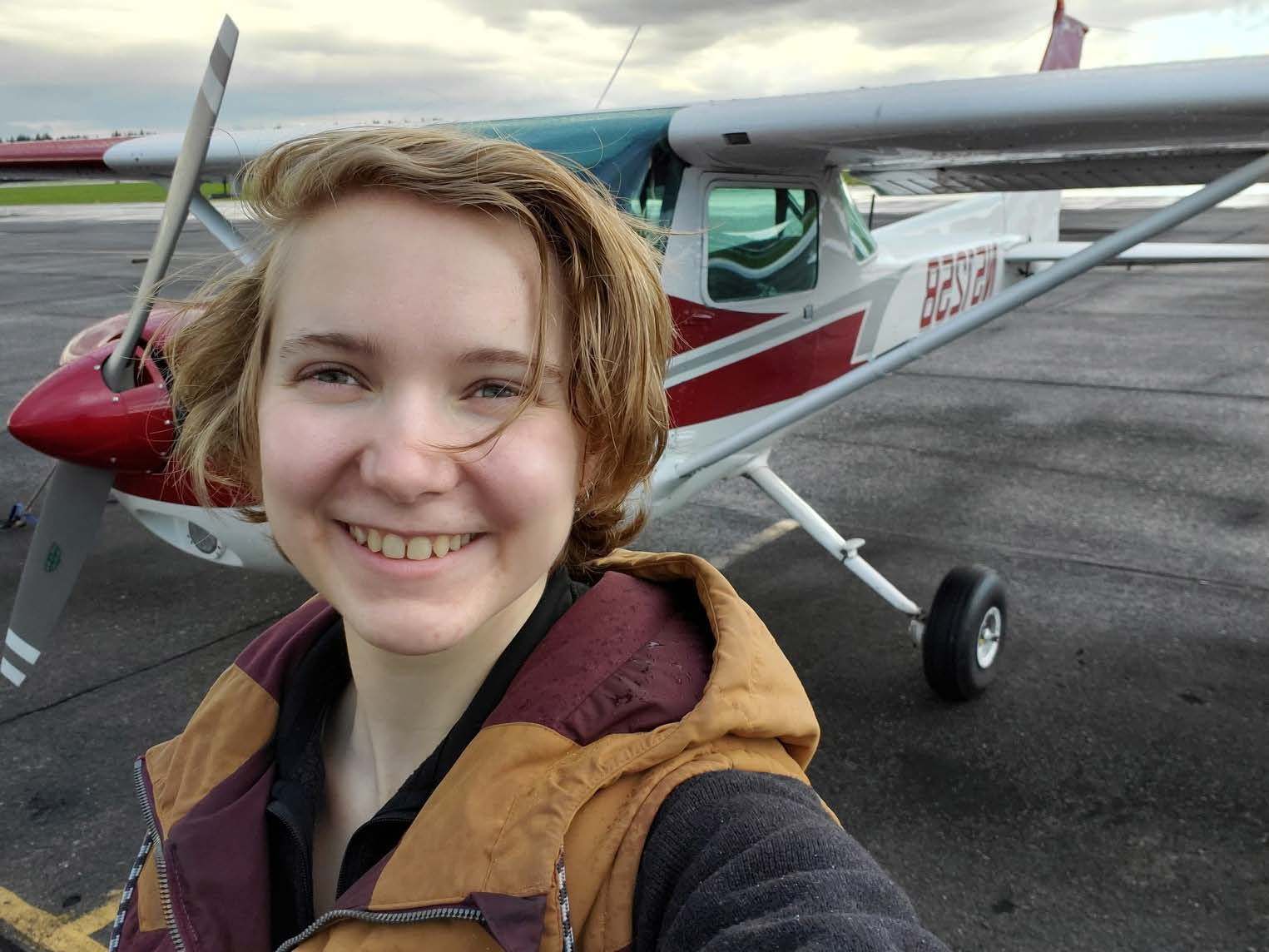 DARTdrones Announcements
DARTdrones Donates Scholarship to Women in Aviation Through Wings for Val Foundation
DARTdrones would like to officially recognize and congratulate Abigail Wells on receiving the 2021 Wings For Val Foundation Drone Training Scholarship. 

Announced at the Women in Aviation Virtual Conference, this year's scholarship recipient, Abigail Wells, is a Molecular Biologist/Geneticist under contract to NOAA's Northwest Fisheries Center in Seattle, Washington. She graduated Magna Cum Laude from Seattle University with a double major in Cellular and Molecular Biology and Environmental Science and has also completed Post Baccalaureate Studies in Natural Resources at Oregon State University. Abi earned her private pilot's license in 2020 at Snohomish Flying Service in Washington and is enrolled in instrument Rating 131. "I want to be a wildlife pilot, where scientific research and my aviation passion meet in a profession….as a drone operator, I will be immediately ready for drone-based wildlife piloting and aerial surveys."


 
This is the 4th year that DARTdrones has participated in the Wings for Val Foundation scholarship program, Founder and CEO Abby Speicher says, "As a female entrepreneur and business owner in the aviation industry, it's an honor to be able to contribute to this worthy cause. We at DARTdrones appreciate the work that the Wings for Val Foundation does and understand the significance of providing scholarships to women pursuing careers in aviation."
 
Wings for Val Chairman, Pat Cappelaere states "The drone scholarship is becoming popular as a steppingstone to becoming a pilot. With the help of the elite team of instructors at DARTdrones, our scholars quickly realize that it is just another small step to actually fly. What seemed out of reach, now becomes possible. This opens up new opportunities for young ladies to reach for the sky and belong to this incredible community that we are helping build."
Participants interested in applying for the Wings for Val Foundation scholarship are encouraged to apply by clicking here.
About the Author
Sarah Cavalcanti joined DARTdrones in 2021 after relocating to Salt Lake City from her hometown of Atlanta, Georgia. As the Digital Marketing Associate, Sarah is a key member of the Marketing department and manages brand, social media efforts, and DARTdrones' strategic marketing strategies. Sarah's enthusiasm for the drone industry began via her education, receiving a Bachelor in Fine Arts with a concentration in photography as well as a personal love of videography.
DARTdrones is the nation's leader in drone training, program development and consultation, offering online and in-person courses in 40+ cities across the United States. DARTdrones takes pride in their comprehensive curriculum, developed by a former US Navy Helicopter pilot, as well as their 40+ flight instructors who are all manned and unmanned aircraft pilots. Visit us online at www.dartdrones.com, call 800-264-3907 or email the DARTdrones Team at [email protected] to learn more.