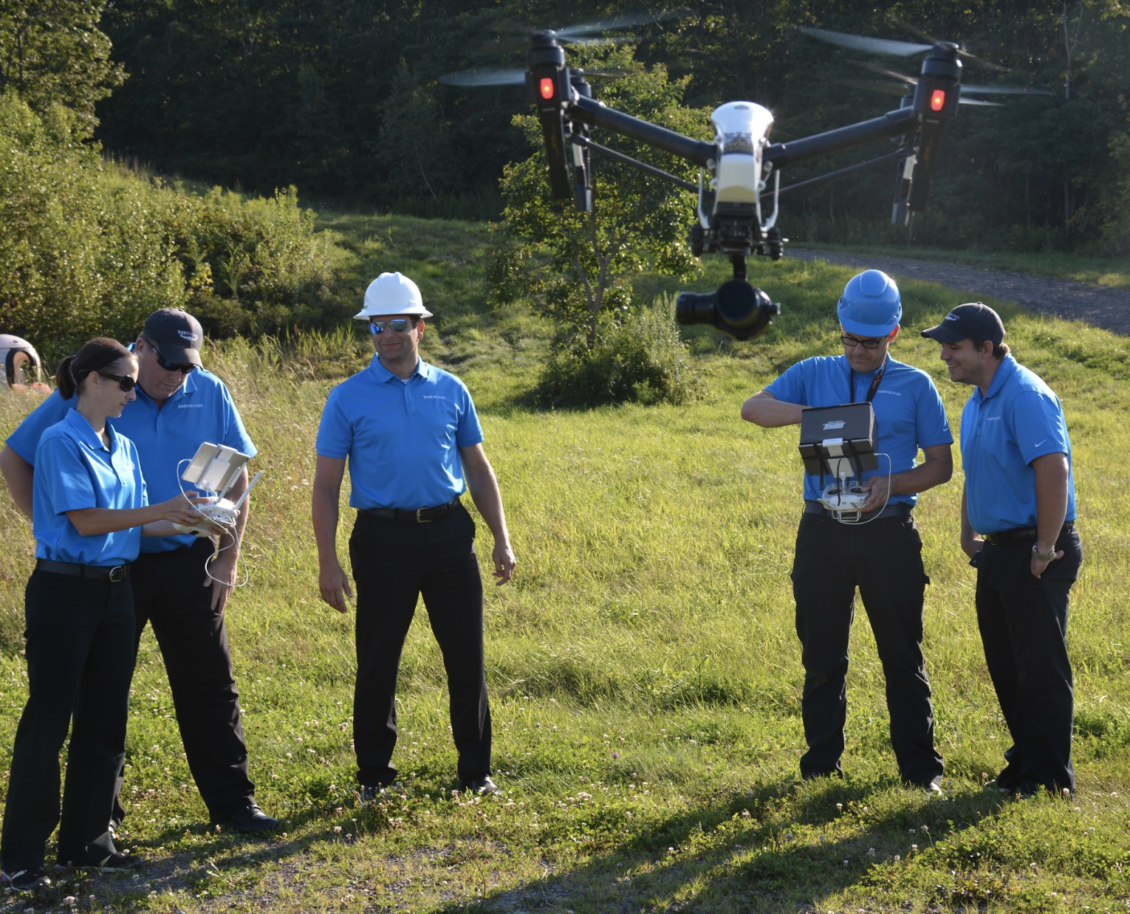 Drones for Business
Considerations for Selecting a Drone Training Company
If you're unfamiliar with the drone industry, selecting the best drone training company for your organization can be tricky. We're highlighting the key indicators of what to look for when hiring a drone training. 
Flight hours of your drone training company's instructors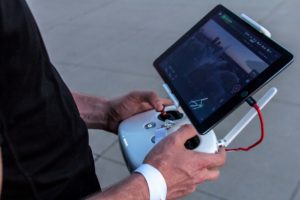 A recent analysis of drone instructors reveals a considerable range regarding time 'on the stick', from experienced hobbyists to professional pilots with thousands of hours. At a minimum, it's important to seek an instructor with several hundred hours of flight time, along with a solid 'classroom background' in aviation. This includes the fundamentals of weather, mapping, and the rules and regulations that accompany drone certification. Within a competitive landscape containing hundreds of online trainers, the most competent and qualified instructors are those with a solid background in aviation; either as a seasoned pilot, a drone operator with at least 700 hours of flight time, or both. Considering the amount of aviation information available on the internet, in contrast with what is actually needed to become certified, it's good to have assistance in locating the most relevant material for passing tests. This is why drone training facilities managed by seasoned professionals with the proper background in flight operation is crucial.
Seek out specialized drone training
It's important to note the different levels of drone training during a search for a qualified company. Drone training can be divided into three categories; basic training for the drone hobbyist (essentials in flight), commercial level training involving rules and Part 107 preparation, and comprehensive training potentially associated with government agencies, public utilities, or high-level corporate contracts. With so many drone schools and educational packages to choose from, finding the right training partner can be tedious. It's always wise to avoid the quick and simple. For example, some trainers have assembled inexpensively produced explainer videos and clip art to supplement their online classroom material. An already shallow learning experience is inflated with overly simplified illustrations that do little to advance the needed coursework. It is tempting for students who are anxious for their license to gravitate toward the faster track, but it's vital to stay with all carefully prepared learning modules while advancing toward the end result.
Effective drone training geared toward operational certification is developed by individuals with not only the right experience, but who have successfully challenged and passed the tests. This means they understand the correct sequence of material presentation, but more importantly, they have a built-in sense of the best way to structure a learning curriculum.
Short, social media-based video advertisements for drone schools often make claims of simplicity in test preparation. YouTube™ contains dozens, if not hundreds of videos offering free test prep, though in reality, the FAA literature associated with remote pilot certification is quite comprehensive, and many online videos are produced by pilot hobbyists who may have missed critical learning components. Drone training is uniquely individualized in its mix of hands-on activity, information gathering, and personal assessment throughout the learning process. Many instruction programs offer class sessions to as many as twenty students at a time, and as a result, the larger group process often reduces the effectiveness of the training. In most cases, the classroom-to-flight experience is much more efficient when class size is limited to half a dozen students.
Does your drone training come with these additional resources?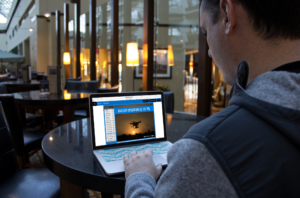 Educational supplements are also important to the learning experience. Courses demonstrating long-term success have made resource libraries available to students not only during the course, but life-long for individuals who have purchased the program. Companies that offer material well into the future are in a much better position to secure long commitments from prospects, as opposed to online programs with time limits on their resources, essentially giving students an excuse to terminate learning relationships and look elsewhere.
Likewise, personal interaction during the training experience is essential, since clarification and the need for follow-up is inevitable during an often-complicated learning routine. During reviews, students frequently stated that instructor availability was key in breaking through barriers that would have slowed, if not disrupted the training entirely. A live resource on the other side of an email or phone call is one of the highest-ranking indicators when students were asked whether or not they would recommend the course to others.
A staff dedicated to instruction on a full-time basis translates to a more comprehensive, long-term learning experience than a mix of coursework provided by someone doing training as a side hustle. The trainer's background is usually revealed in the staff bios, with the best instructors having extensive aviation skills and substantial time in the unmanned flight industry. Unless there's a special exception, there is really no reason to invest time and money in a program operated by someone employed in an un-related field.
Be wary of the following
The education in drone operation finally gets underway once the training facility has been vetted. Many online facilitators offer a 'drone pilot ground school', intended to assist individuals in efficient preparation for the Part 107 test. Candidates are often photographers and videographers wanting to expand their business offering with high-end aerial presentations. The leading appeal with online ground schools and short video offerings is a fast track to Part 107 test preparation and remote pilot certification. Nearly all online schools claim to have a 99% pass rate, though actual numbers are often difficult to verify. It's always helpful when new students are assured of a trainer's background and aviation proficiency, since course curriculum must correspond to the FAA's latest requirements in pilot certification. When asked to review their training experiences, remote pilots have spoken highly of courses that include sample test preparation ahead of the actual Part 107 test. Flight schools that claim to accelerate proficiency after a few short hours of video presentation should be regarded as less credible.

It's essential your drone training include
Reputable drone training facilitators should maintain a course pass rate in the upper 90% range. This accounts for individuals needing to re-take the test if they fail on the first attempt. A good drone training company should be confident enough in their program to compensate the student for the second test's fee when needed. Organizations that provide a solid curriculum naturally maintain a high pass rate and are more prone to compensate the few students who fall short. It may be wise to consider a training facility suspect if no mention is made of their Part 107 pass rate. Successful drone training facilities usually provide student reviews that can be verified if needed, with reviews posted on the company's website along with the student's name and location. Though online reviews are sometimes suspect – glowing reviews of third-party products and services – most drone training facilitators operate within a close community, and student experiences are usually personalized and verifiable. Part 107 certification is a vital steppingstone in drone operations but is just one phase in a larger line of advancement in drone management. Students wanting to attain more specialized skills related to survey and inspection may want to affiliate with a training company with higher training levels in place.
What course structure is right for your organization?
Online training in preparation for remote pilot certification comes in many forms; from basic video tutorials promising everything needed to pass the test, to much more comprehensive training structures containing one-on-one instructor interaction and personal follow-up throughout all re-certification processes. Anyone interested in operating a drone for commercial use and/or generating revenue with their drone must obtain a license in order to legally fly. The benefits in obtaining a license not only include the safety of operating within the legal parameters, but also the knowledge obtained in aeronautics and actual drone function, including the skills needed to fly a drone responsibly and with confidence. Certified drone operators have an advanced understanding of elements such as flight space, commercial flight operations, and the fundamentals of weather.
It's also important to mention the independent route taken by a certain number of professional drone operators. Some remote pilots completed the certification process through self-study, obtaining nearly all of the learning material online, then scheduling the exam when they felt it corresponded to their schedule. However, this is mostly an exception to a successful learning process, since without a course outline and an understanding of the testing structure, applicants don't always know what to expect during the actual exam.
Does your drone training company offer high level courses?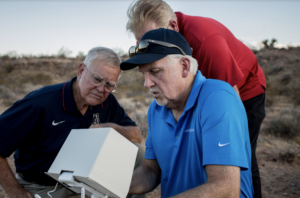 Many individuals and organizations promise a reliable track toward Part 107 certification, however, when more advanced methods of drone operation enter the educational mix, so-called expert facilitators start to fade as higher-level needs come into play. Aerial Photogrammetry, Data Analysis, and 3D Modeling, just to name a few, require skill and certification at an advanced level, and though an online instructor may have passed their Part 107 exam with a great score, they are not always in a position to prepare students for the skills needed in specialized drone certification.
Advanced drone training associated with mapping, surveying, high-level inspections and specialized certifications are critical in industries such as public utilities, transportation, and law enforcement. Since drones have become a component of so many varied industries, flight methods and operations are specialized and should not be standardized across all types of organizations. For example, image gathering for broadcast media requires a set of flight methods significantly different than the needs associated with engineering and construction. This is why higher levels of training are critical, as flight methods cannot be applied from one industry to another. A solid training curriculum contains diverse operational modes to address these varying environments.
It's important to also discuss the Trusted Operator Program, or TOP, as we conclude our assessment of drone training consideration and selection. The Trusted Operator Program is administered by the Association for Unmanned Vehicle Systems International (AUVSI) and was established as means of offering unified protocols and standards among students, remote pilots, and training facilities. The Trusted Operator Program is recognized as an independent facilitator of competency, safety, and professionalism within the unmanned flight industry. TOP consists of three levels of certification; Level 1, a comprehensive verification for Part 107 license holders, Level 2, the addition of waiver protocols and additional crew competency, and Level 3, the previous two levels, with the addition of complex industry qualification.

A select number of drone training facilities were qualified as early adopters of the Trusted Operator Program, meeting the criteria established by AUVSI for all three levels of TOP certification and suitable for comprehensive student assessment and lifetime skills management. Ongoing students, remote pilots, and professional training organizations associated with the Trusted Operator Program are unified in their skills, professionalism, and dedication to the highest level of unmanned flight operations.
As one of the initial implementors of TOP training, DARTdrones has the distinction of leading the industry with in-depth program content and qualified training personnel, covering multiple facets of aviation with over 12,000 hours of combined flying experience.
Key Take-Aways
As an early facilitator in TOP training implementation, it's important to evaluate DARTdrone's ranking within the key assessment areas discussed earlier. We must consider factors such as instructor credentials, Part 107 pass rate, curriculum, and advanced education. In response, DARTdrones is recognized as providing depth in qualified instructors, along with a wide training curriculum covering drone orientation, advanced operation for seasoned users, and exceptional education and methods for professionals and high-level uses applicable for specialized industries. DARTdrone's resources are state-of-the-art, and available to students and participants for life. Currently there are numerous drone training organizations to choose from in an increasingly competitive landscape, and DARTdrones is a reliable leader with an established history and promising future.
Amelia Owre is DARTdrones' Director of Training. A former Navy helicopter pilot, Amelia flew the SH-60F, HH-60H and MH-60S prior to transitioning to unmanned systems. For the past 5 years she has been responsible for developing curriculum and implementing training for the MQ-8B Fire Scout, the Navy's first rotary wing UAS. As a current Naval reservist, she continues to develop the training curriculum for the Fire Scout as well as instruct the Navy's next generation of UAS operators. She is a graduate of the U.S. Naval Academy and holds an M.S. in Environmental Science, as well as a Commercial Pilot Certificate with fixed wing, helicopter and instrument ratings.
DARTdrones is the nation's leader in drone training, program development and consultation, offering online and in-person courses in 40+ cities across the United States. DARTdrones takes pride in their comprehensive curriculum, developed by a former US Navy Helicopter pilot, as well as their 40+ flight instructors who are all manned and unmanned aircraft pilots. Visit us online at www.dartdrones.com, call 800-264-3907 or email the DARTdrones Team at [email protected] to learn more.