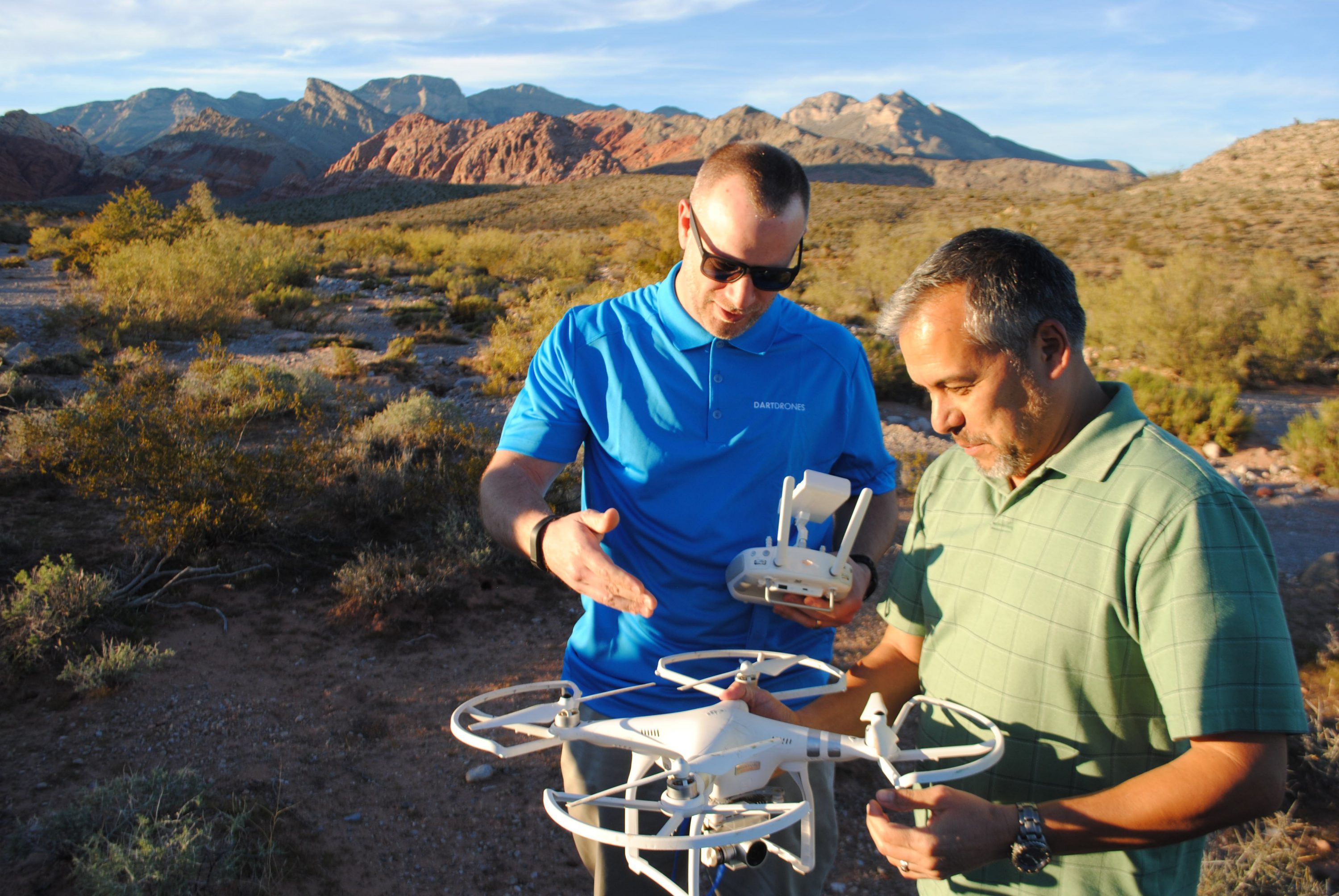 Drone Laws
Passing the FAA Drone License Test: The 6 Things Nobody Tells You
If you want to become a licensed drone pilot, you will have to pass a Federal Aviation Administration AA Drone License Test, an exam that measures your knowledge of FAA regulations, aeronautics, and airspace operation, among other things.
The FAA Part 107 Airman Knowledge Test has to be taken at an accredited FAA Testing Center. While this test requires a fair amount of preparation, it is essentially a simplified version of a private pilot ground school test. Since the drone industry has been booming over the last couple of years, many drone training schools and academies have opened their doors welcoming prospective students. However, if you have never taken an FAA Drone License Test, there are things that you need to know before diving into studying.
Let's take a closer look at some things that might not be immediately obvious when it comes to studying for your drone license test:
1. If you have no background in aviation, taking a course will make understanding new drone concepts much simpler
When you do some basic online research on how to prepare for your drone license exam, you will find a plethora of articles about how to prepare and study for your Part 107 Remote Pilot Certificate also known as a drone license test.
With plenty of books, articles, study guides, and even free FAA study guides available online, it's easy to dismiss a course as an unnecessary expense. However, if you have no knowledge of aviation, you should consider investing time and money in a course. Free materials can be beneficial in your preparation, however, they can also be confusing and hard to digest because of the sheer amount of information and technicalities.
This, however, can't be said about a course where you can study at your pace, ask questions, and take time to navigate new topics such as FAA regulations, safety protocols, airspace operations and so much more. The rules for the FAA drone license test allow you to retake the test if you fail your first attempt, and you can take a second test at no cost 14 days after the first one. If you failed the second attempt, you would have to pay to take it again.

2. Make sure you understand aeronautical maps
Aeronautical maps or the pilot's map of the sky can be hard to understand for someone who has never used them before. It might come as a surprise, but as a drone pilot, you also have to read and navigate these maps, as you will be operating in the same airspace as all other air traffic.
Many questions on the test aim to test your knowledge of airspace regulations and ability to read and understand aeronautical maps, so make sure you understand them.
3. Divide your studying sessions by aviation topics
Since the test covers several areas, you should divide all your study sessions by topics to better understand every aspect of flying a drone. For example, one day you could study aeronautical maps, and another day you could focus on FAA regulations of the airspace.
4. Practice before taking your FAA Part 107 Test
Even if you feel like you have mastered the topic and are ready to take your exam, you should slow down and take at least a couple of test runs. Whether you decide to take a course in preparation for your FAA Drone License Test or study on your own, take at least a few tests to help you prep for the actual exam. This could help you to identify potential weaknesses in your knowledge and also get a good idea of what kind of questions you should expect. DARTdrones' 107 Test Prep Online Preview Course is a great resource to make sure you are familiar with the material on the exam.
5. You are NOT done even after you pass the FAA Drone License Test
After you pass the test, you have to register an account with IACRA. That's where you have to type in your personal information including your email address and your mailing address. Aside from that, you also need to type in your test ID, a code that you can find on your exam card.
That's when the system will pair you with the results of your exam and you will need to sign a few documents to finish your license application. After you are done, you will have to wait between 3 to 7 days to get your license in the mail. For further details on how to use IACRA after passing your Part 107 Exam, click here.
6. Getting your license doesn't exempt you from having to register your drone
Many novice drone pilots assume that getting their FAA drone license is enough to begin flying their drone, and they are wrong on that. Whether you want to fly your drone commercially or just as a hobbyist, you have to register your drone with the FAA. The agency also requires all drones to display their registration number which can be done by placing a sticker on your drone. One thing to note is that there's only one authorized website for drone registration, and it is the FAA website.
About the Author
Roger became interested in drone aviation soon after retiring from a 25-year career in the fire service. During his tenure as a firefighter with the Nashua, NH Fire Rescue, he serves as a member of the Hazmat & dive rescue teams. he is a sport pilot and Certified Level 1 Thermographer who enjoys flying weight shift control aircraft. Roger splits his time living in Naples, FL & Wells, ME; he enjoys training public service departments & assisting them with the implementation of UAS into their organizations as well as using drones to film at live events.
DARTdrones is the nation's leader in drone training, program development and consultation, offering online and in-person courses in 40+ cities across the United States. DARTdrones takes pride in their comprehensive curriculum, developed by a former US Navy Helicopter pilot, as well as their 40+ flight instructors who are all manned and unmanned aircraft pilots. Visit us online at www.dartdrones.com, call 800-264-3907 or email the DARTdrones Team at [email protected] to learn more.