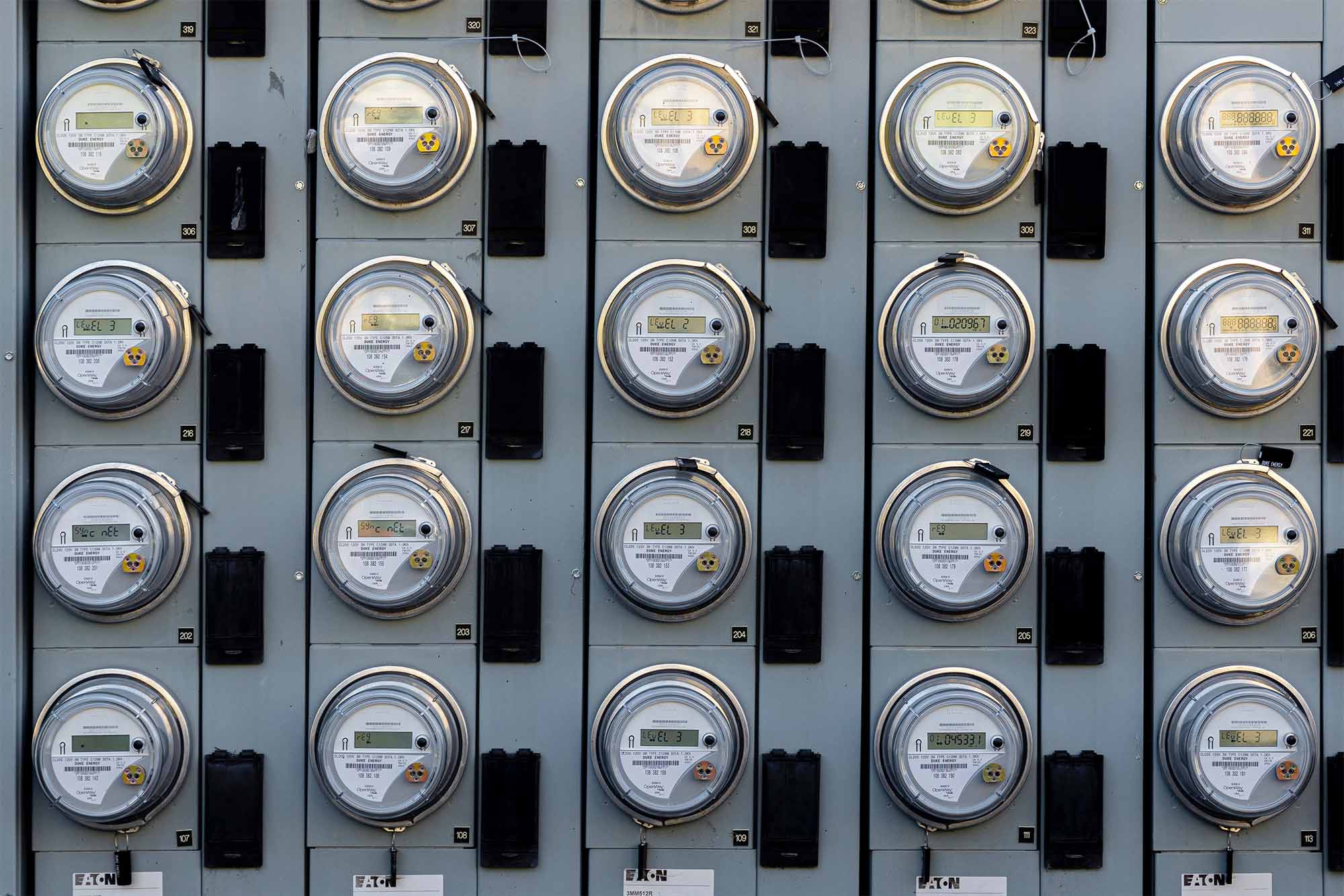 Using Drones for State Department of Transportations: Real-World Benefits, Use Cases and ROI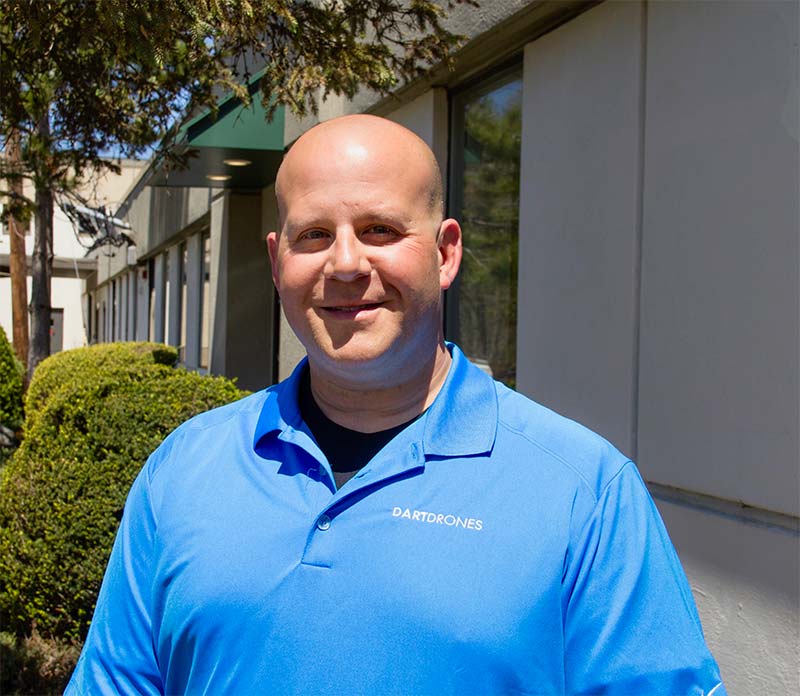 By
Chris Grazioso
Published January 26, 2022
Last Updated February 9, 2022
The following information provides insight on the uses and benefits, return on investment, relevant regulations and more through credible sources and examples, along with pictures and videos for drones for State of Department of Transportations.
Introduction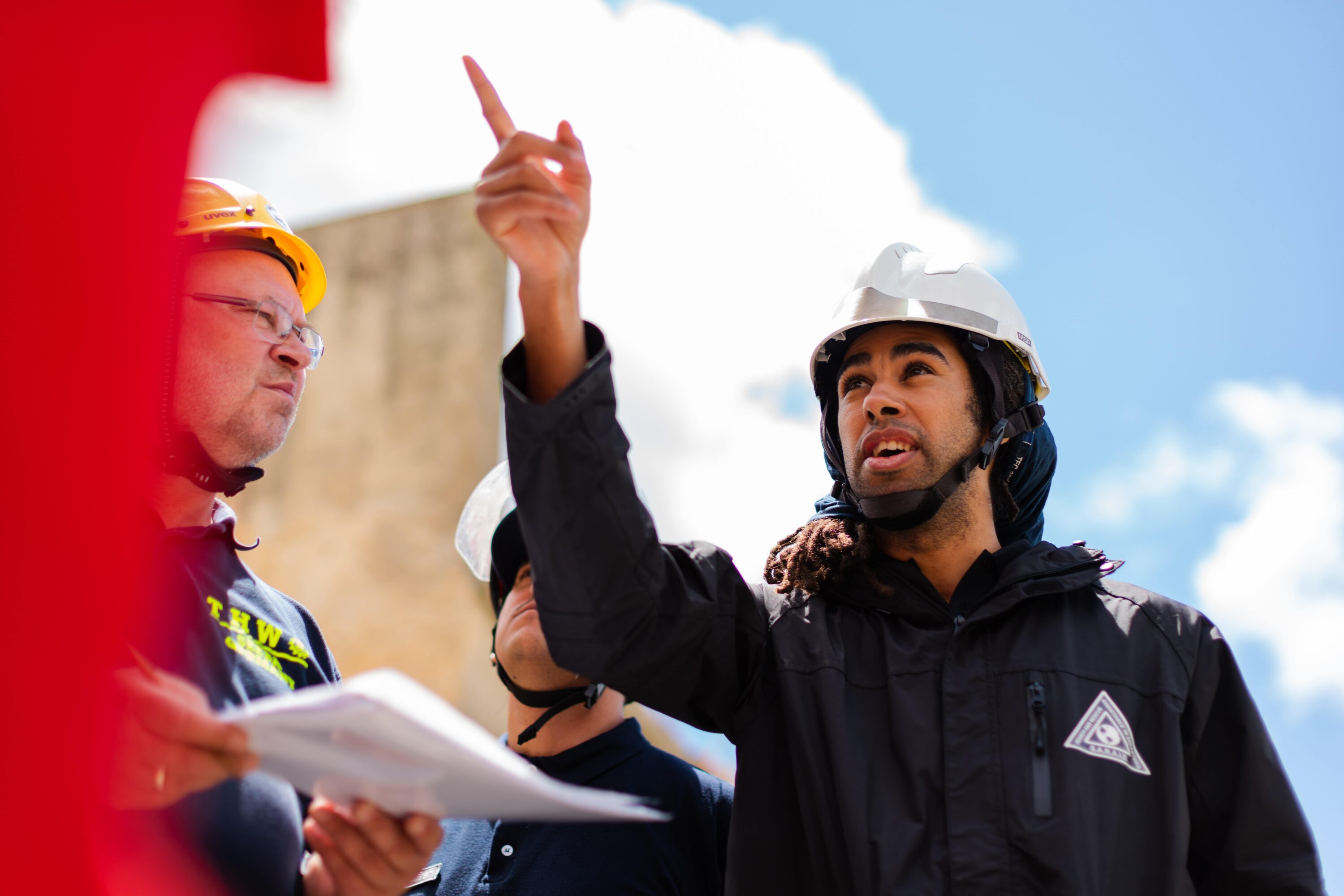 Drones are breaking through as invaluable tools in commercial applications – but what government agencies use drones? At the beginning of commercial drone use, around 2014, they were being used mostly for private entities doing photography, videography, and mapping. With each year, the technology and applications have broadly expanded, now being the go-to tools for public entities like DOTs, who are arguably now using them more than any other public entity in the country (over those years, DARTdrones was with them for much of that progress).
So how do state DOTs use drones? DOTs in America (and world-wide) are using drones for an array of applications, including bridge inspections, accident assessments, surveying of roadways and other public infrastructure, risk identification, and many others depending on their state's needs. DOTs have many jobs, and each year they and their contractors are figuring out how to utilize drones in their projects. Drones are essentially flying sensors that can generate high resolution images, videos, thermal datasets, survey grade maps and 3D models (and more), and as such, they are highly sought out in the civil engineering sector. It's no wonder that a recent survey shows that forty-nine out of fifty states in the US are using drones.
Today, DOTs are paving the way for drones to be used more effectively while keeping them under safe regulations. The state of North Carolina's DOT is one good example, who this year received the first-ever waiver from the FAA to fly beyond visual line-of-site (BVLOS) for bridge inspections. No doubt is this a promising look into what's ahead for commercial drone use – expanding not only the applications but also how the drone is executing them. In the future it's likely we'll continue to see more waivers and use-cases like the NCDOT's, which is why now is a better time than ever to get drones involved in your work with DOTs.
Use Cases for for State Department of Transportations
Tracking And Monitoring
Construction Projects
Traffic Patterns
Accident Clearing
Road Congestion
Surface Deformation / Erosion
Flooding
Landslides
Rockslides
Inspections
Routine Maintenance
Bride Supports
Bridge Deck
Confined Spaces
Light Poles
Road Damage
Equipment Condition
Leaks and Crack
Data Gathering
Land Surveying
Asset Inventory
Asset Management
Operational Research
Scientific Research
Emergency Response Plans
LiDAR Point Clouds
Benefits of Using Drones for State Department of Transportations
Increase Safety:
Many operations conducted by DOT employees, like working around congested roads, scaling bridges and climbing towers, are inherently dangerous. The implementation of drones can reduce the risk involved in these types of operations. The less time that employees spend in hazardous work areas, the lower the degree of risk. Additionally, drones can reduce the risk to the public by allowing jobs to be completed faster than with traditional methods. This reduces the time a work zone is open, which in turn minimizes the number of public individuals entering. The Minnesota Department of Transportation, a state DOT with a successful sUAL program, now uses drones to inspect structures that were previously not inspected due to the hazards imposed by traditional methods. Drones have improved their safety margins considerably.
Increase Flexibility:
Drones can be launched on short notices, improving both project flexibility and turnaround times. Minnesota DOT's typical sUAS workflow has a turnaround time of 48 hours start to finish, which includes defining a flight plan, flying and post processing the data.
Reduce Operating Costs
A standard bridge inspection uses costly inspection vehicles, ranging from $250k – $500k, and requires a multi-day effort. McDOT has calculated a 40% cost savings using drones. For MDTA Bridges, the average cost to inspect a bridge using traditional methods was $40,800. A comparable sUAS assisted inspection cost a mere $19,900.
"We found that we got a 40% cost savings using drones. We spend millions of dollars inspecting bridges in Minnesota. So, when we can save that much money and keep people off the sides of bridges, that's undoubtedly a good thing."

– Tony Fernando, UAS Program Administrator at Minnesota Department of Transportation
Using Drones for State of Departments: Return on Investment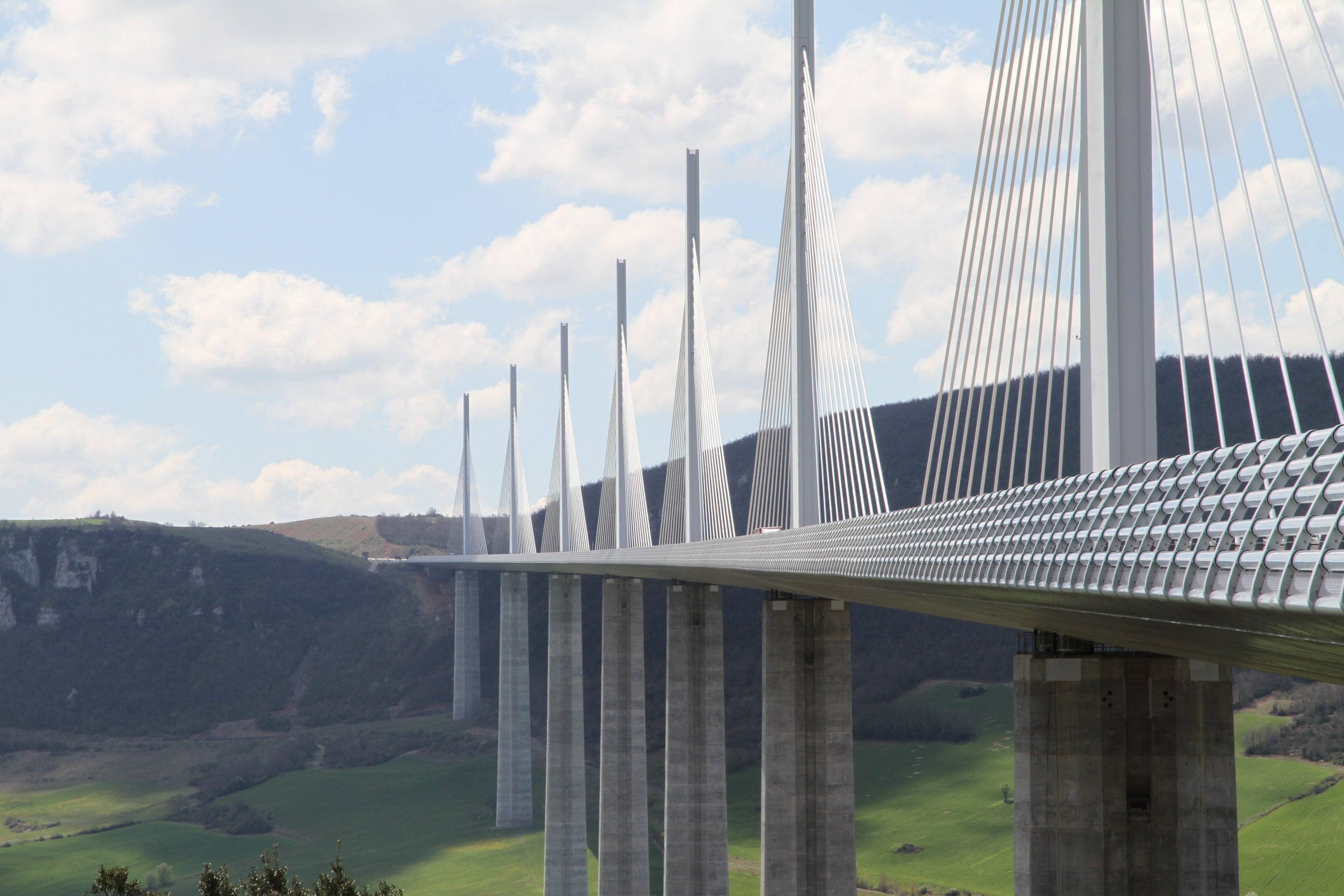 State DOTs are leveraging drones in their work because they lower the risk, manpower, equipment, and time in the field – all while increasing the quality of their deliverables. Drones provide unprecedented access to high resolution data like never before, so in using them, DOTs get the best of both worlds for savings and improved work.
The proof is in the data: DOT reports show that drones save an average between 60% and 70% on labor and hardware expenses alone for the majority of their projects. Time-wise, drones can do day-long jobs in an hour, bringing in even more savings. Bridge inspections are a common example for DOTs using drones, where the savings are among the largest of any other use-case. What had been a lengthy and dangerous process, bridge inspections are done in one-eighth the amount of time with drones than with humans or bucket trucks. In addition to the time savings, the use of drones does not require bridge or road closures, turning the economic impact to the lowest states have seen. Accounting for all this – the manpower and equipment lowered, time saved, and prevented closures, not to mention the prevention of risk – some estimates show savings as high as $14,600 per inspection. For many DOTs, this means that the drone – as well as drone program, or the drone contractor they work with – pays for itself in savings.
Like inspections, land surveying is worth a spotlight, as it takes a fraction of the time too. Drone can collect accurate data in minutes over the same area that would take full days to cover on foot. The data from those flights are processed into 3D models to precisely measure structures and the land they're built on. On top of that, drones are extremely quick to deploy and require less set-up time than base stations and other bulky survey equipment. In cases of disaster response to situations like landslides, this is a crucial element to the DOTs responsible, and will save them money while improving their access to important spatial data.
Drone Training for State Department of Transportations
If you're new to the State DOT industry or to drones, you'll want the appropriate training prior to launching potentially pricey drone technology for your organization or client. Below is a list of training courses our experts recommend to those interested in breaking into the State DOT industry.
An excellent course for beginners or self-taught drone pilots. Master the fundamentals and principals of flying, autonomous flight, and learn how to fully utilize the settings and functions of your drone. This course is offered online, live/virtual, and in-person.
If you're interested in operating a drone commercially, you'll need to obtain your drone pilot license. The Federal Aviation Administration requires all individuals flying a drone for business, successfully pass this 60-question exam. This course ensures our students fully understand the concepts of aviation and are ready to ace their exam on their first attempt.
Our Aerial Drone Inspections course is a two-day workshop with multiple flight sessions geared towards developing the skills you need to fly, gather, and analyze aerial inspections data. Course prerequisites include 5 + hours of flight time and a Part 107 Certificate.
Our Aerial Mapping & Modeling course is a two-day workshop with multiple flight sessions geared towards developing the skills you need to effectively gather, export, and analyze aerial mapping data. Course prerequisites include 5 + hours of flight time and a Part 107 Certificate.
Relevant Part 107 Regulations For State Department of Transportations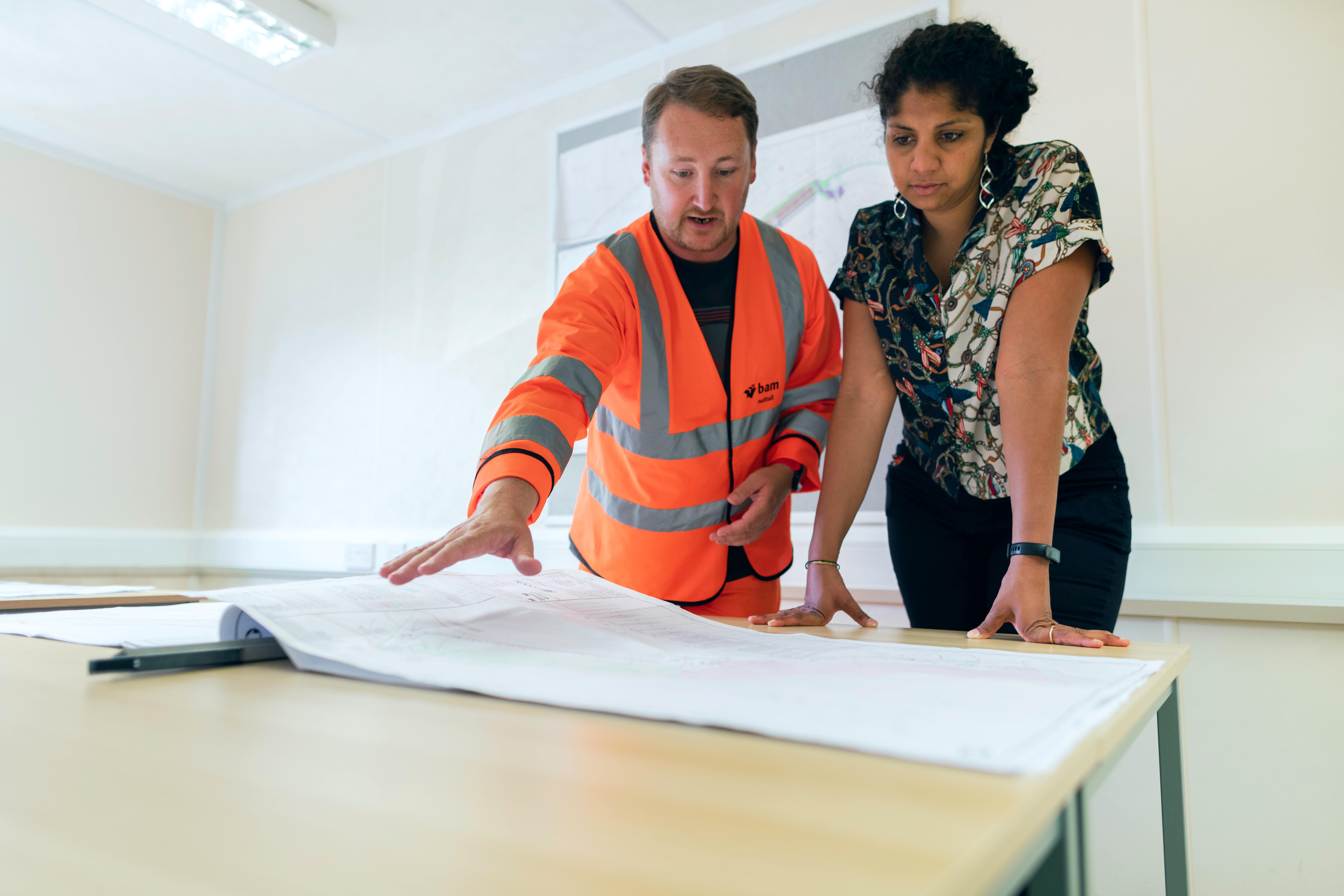 State Departments of Transportation work in many different public spaces, and so their UAS teams must be aware of the handful of regulations that apply where they are operating drones. That means pilots in command (and their team members) have to remain sharp on what they learned for their written certification test, such as what the rules are for operating over crowds, at night, or in controlled airspaces.
DOTs in particular may find their teams having to operate drones over cars and people, especially for surveying and inspection jobs. Thankfully, as of 2021, the FAA updated regulations to no longer require a waiver to fly over bystanders – as long as the drone fits within a certain category (defined here). Similarly, waivers are not required for night time operations as long as the drone is properly equipped with anti-collision lights. If you are considering starting a UAS program for or within the department of transportation space, make sure you are crystal clear on these rules from the start (you can consult our experts with any questions here). Also note that in order to be eligible to fly under these new regulations you must take the newest Part 107 exam, even if your current certification is not expired.
There are big economic implications when the regulatory framework allows state DOTs and other groups to fly drones for work. The United States DOT (federal level) works with the FAA in making this possible. As if the drone economy and savings weren't strong enough already (see ROI section above), the USDOT and FAA support drone testing in novel scenarios with the intention of setting safe regulations for the future economy. The Integrated Pilot Program, for example, was established by the USDOT and FAA to support testing of up-and-coming applications in commercial drones. Thanks to programs like these, a future with drones flying more capably and safely, and to generate greater economic opportunity, is almost certain.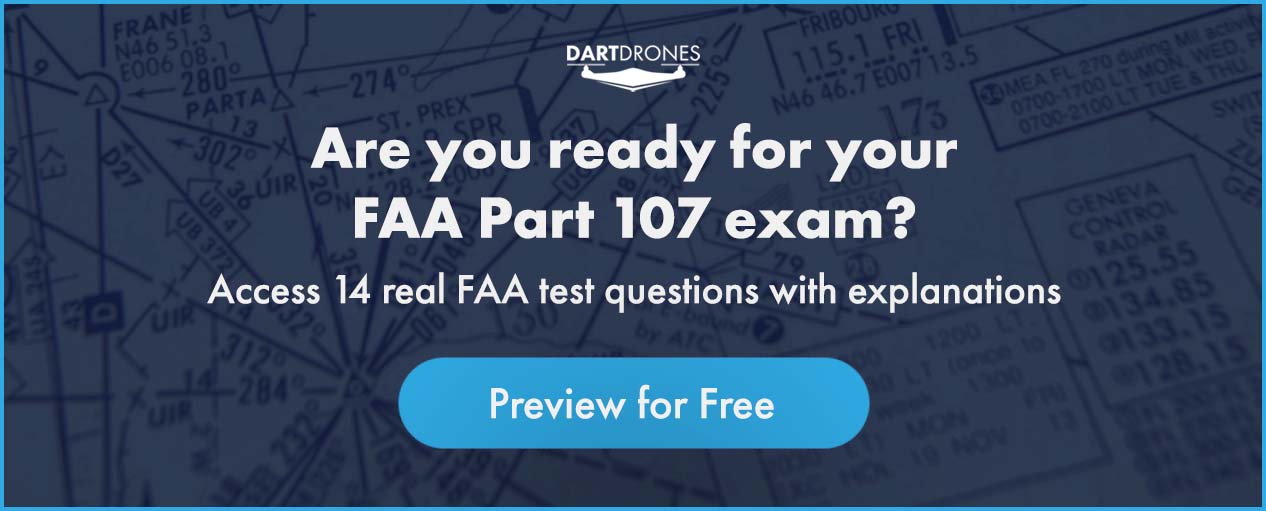 State Department of Transportations Consultations
As we've seen with DOT work, drones bring value across multiple applications like inspections, mapping and surveying, disaster response operations and more. Teams can maximize their value for those applications by knowing well how to use drones and manage a drone program. From our observation of those teams, this is more easily said than done, especially if the team is not as familiar with the technology and regulations. This is why DARTdrones works with government entities, private engineering firms, and entrepreneurs to get the most out of drones. Our team of professionals work closely with students of all trades to understand the high-level and low-level procedures, from drone strategy development, to operations checklists and SOPs (links). We cover the bases when it comes to drone programs – especially those of DOTs.
You can get started by reaching out to our team for a free (link) consultation, either via phone or submitting and message here.
Starting a Business that Serves State Department of Transportations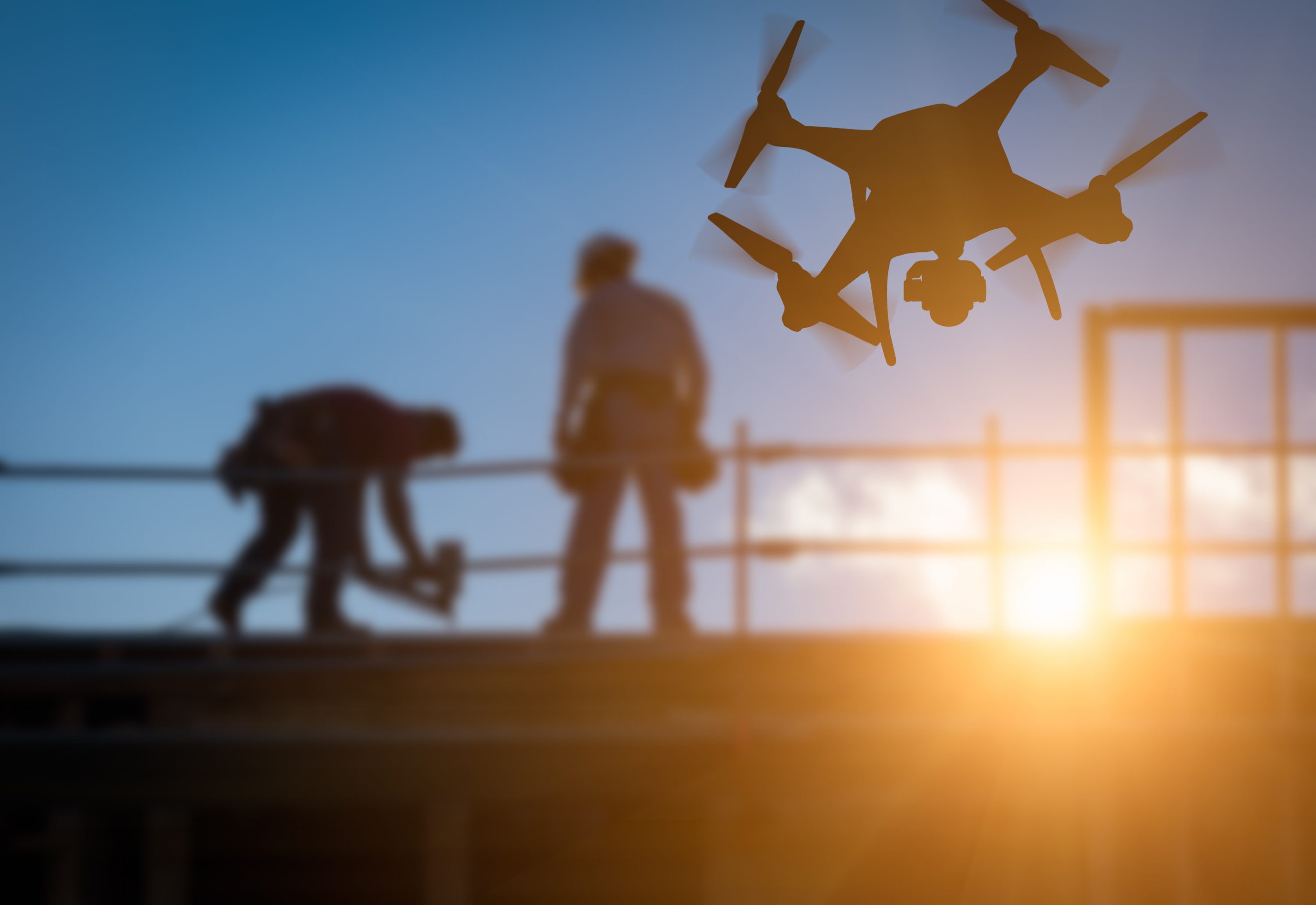 It's normal, if not frequent, for state DOTs to contract out their drone tasks to external companies, even if that DOT has a drone program of their own. It does not mean that DOT drone programs are limited. Instead, it shows that drone work is expanding, and their use-cases are getting more complex. Certain projects, for example, can require specific drone systems and sensors to collect data that the DOTs may not have immediate access to. In such cases they can execute projects with better technology without any delay.
Whatever the reason or bandwidth of the DOT is, there is great opportunity for drone service providers to work with DOTs. DOTs benefit from the expertise that their drone contractors offer, who usually onboard new technologies into their work more quickly than the DOT can. But as the drone expert for DOTs, you are required have deep insight on how drones work and how they can help achieve the breadth of work that your clients are responsible for. Achieving that level of expertise takes time and focus, which is why DARTdrones works directly with drone entrepreneurs and groups alike to get them to the necessary level in the real world.
There are businesses working with DOTs all around the country – why not get your started today at a time when drones are more commercial friendly than ever?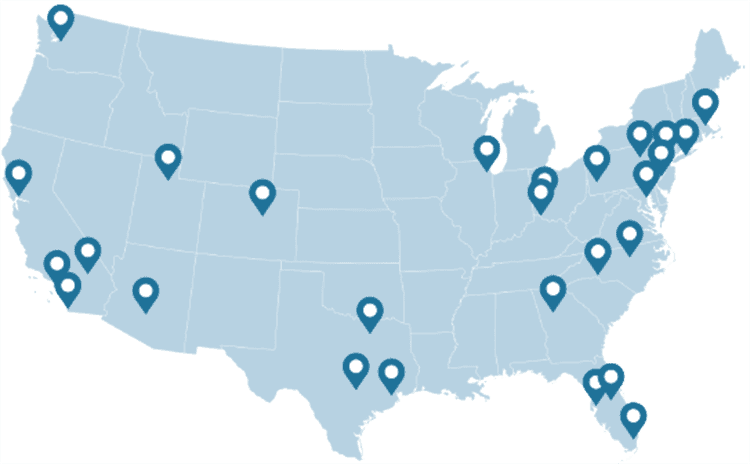 As seen on ABC's "Shark Tank"
WHY DARTDRONES? We have a proven track record for training pilots in dozens of industries.
22
QUALIFIED
INSTRUCTORS
Our instructors have manned aviation experience flying airplanes and helicopters and have gained the highest drone piloting recognitions in the industry. Many own successful UAS businesses themselves.
10+
CITIES
NATIONWIDE
As featured on ABC's Shark Tank, we are the nation's leading drone training company with an extensive network of alumni and partners throughout the country.
150+
HOURS OF
MATERIAL
Created and refined by UAS training experts, our curriculum is the best in the industry and has been tried and tested by clients in dozens of industries.
25K+
PILOTS
TRAINED
With a community of over 65,000 drone enthusiasts across the US and internationally, DARTdrones is at the forefront of UAS technology.
Expert Instructors
Our students absolutely love our instructors! Our classes are engaging, fun, and extremely informative.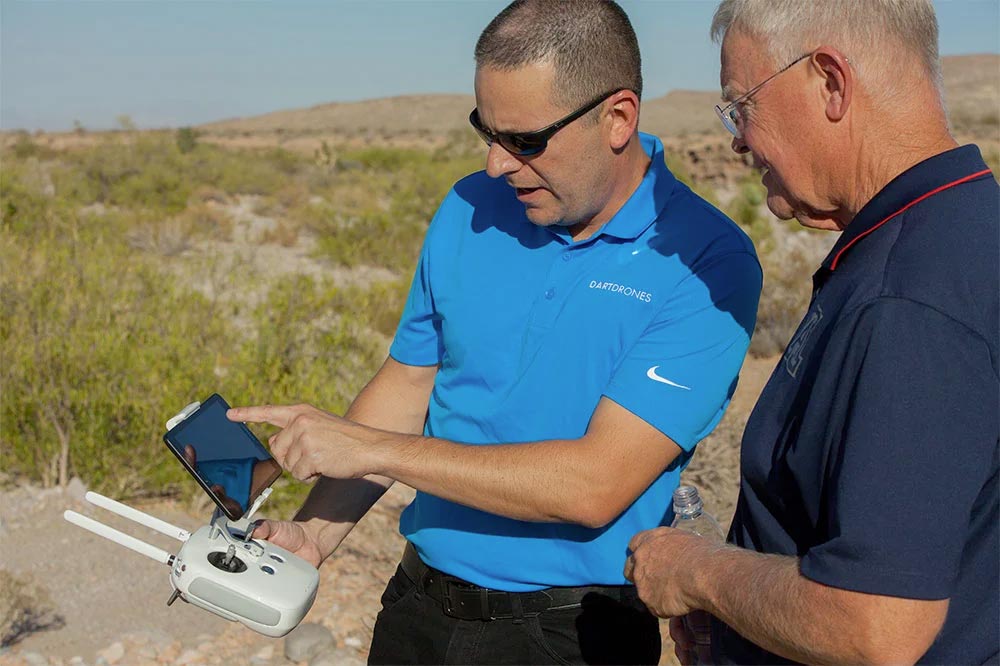 Advanced Training Courses
We don't just train our students on the basics. We have extensive advanced training courses to help our alumni succeed in mapping, inspections, disaster response, aerial photography, night operations, and search and rescue.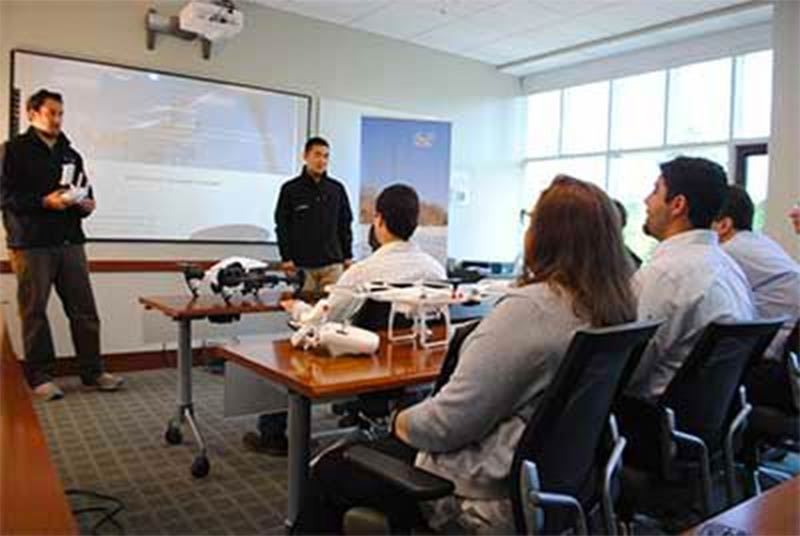 Industry Certified and Vetted Curriculum
Our curriculum has been vetted and certified by AUVSI, the leading UAS industry association, to ensure professional quality.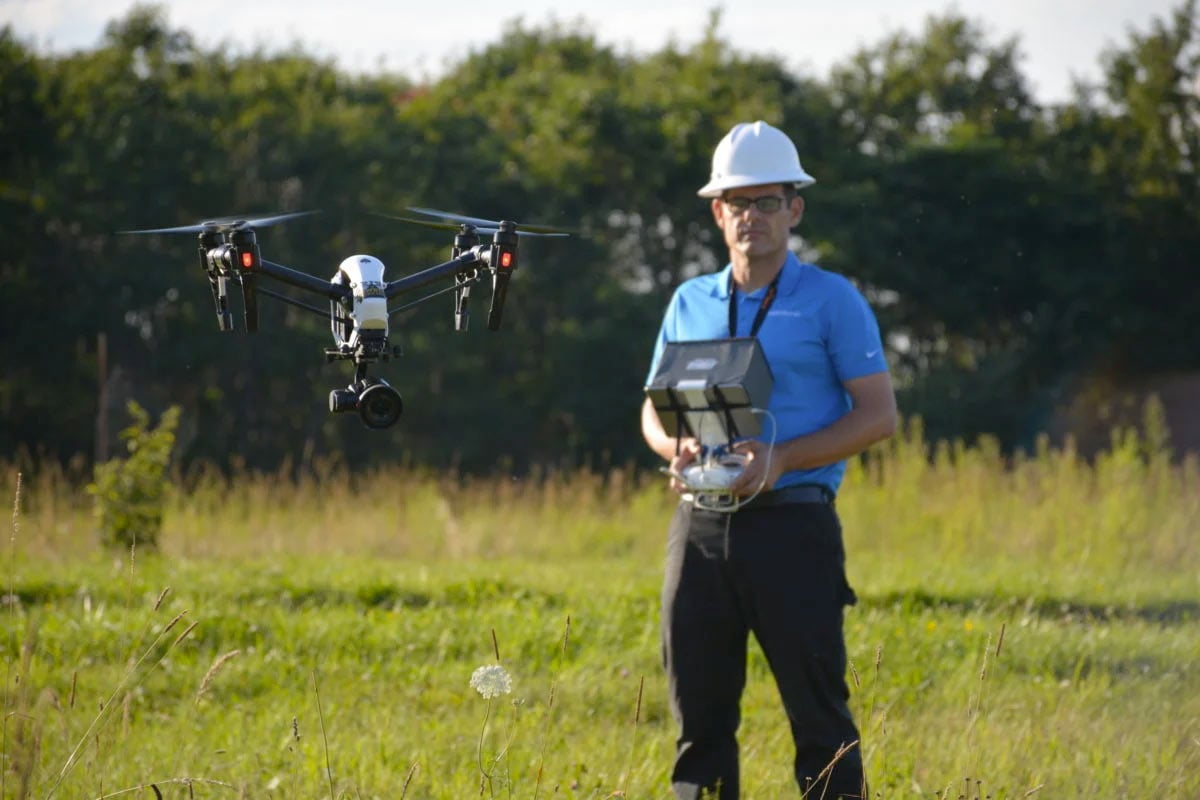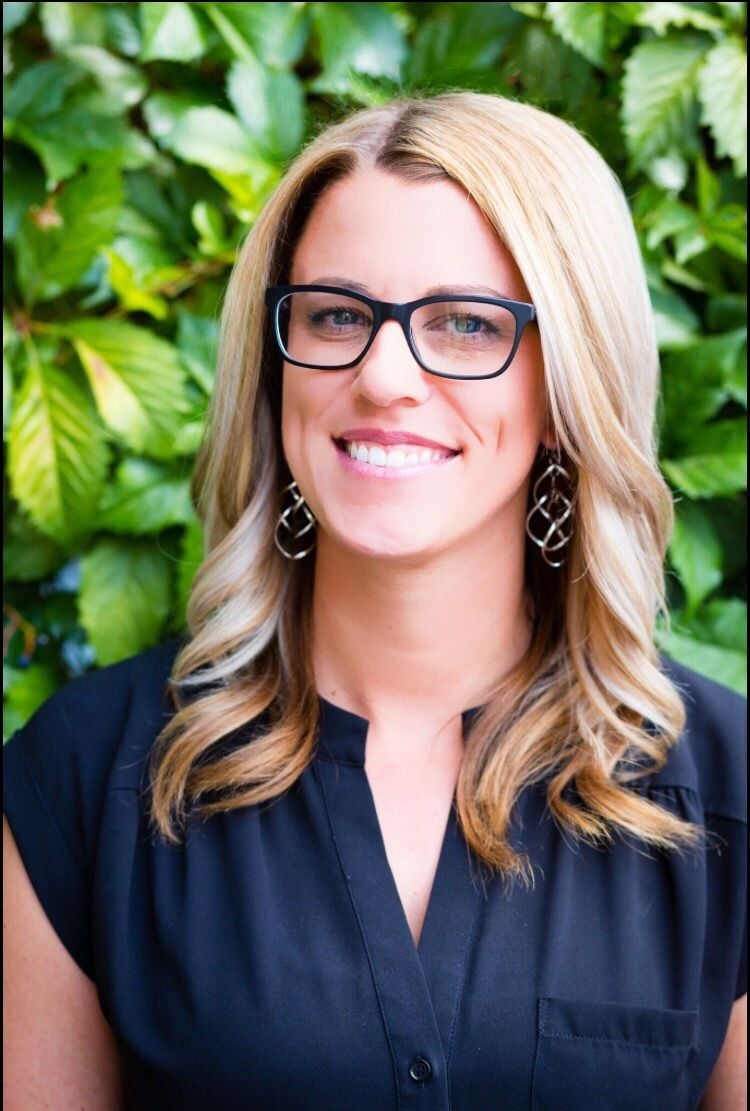 Learn More Today!
Alex is happy to help