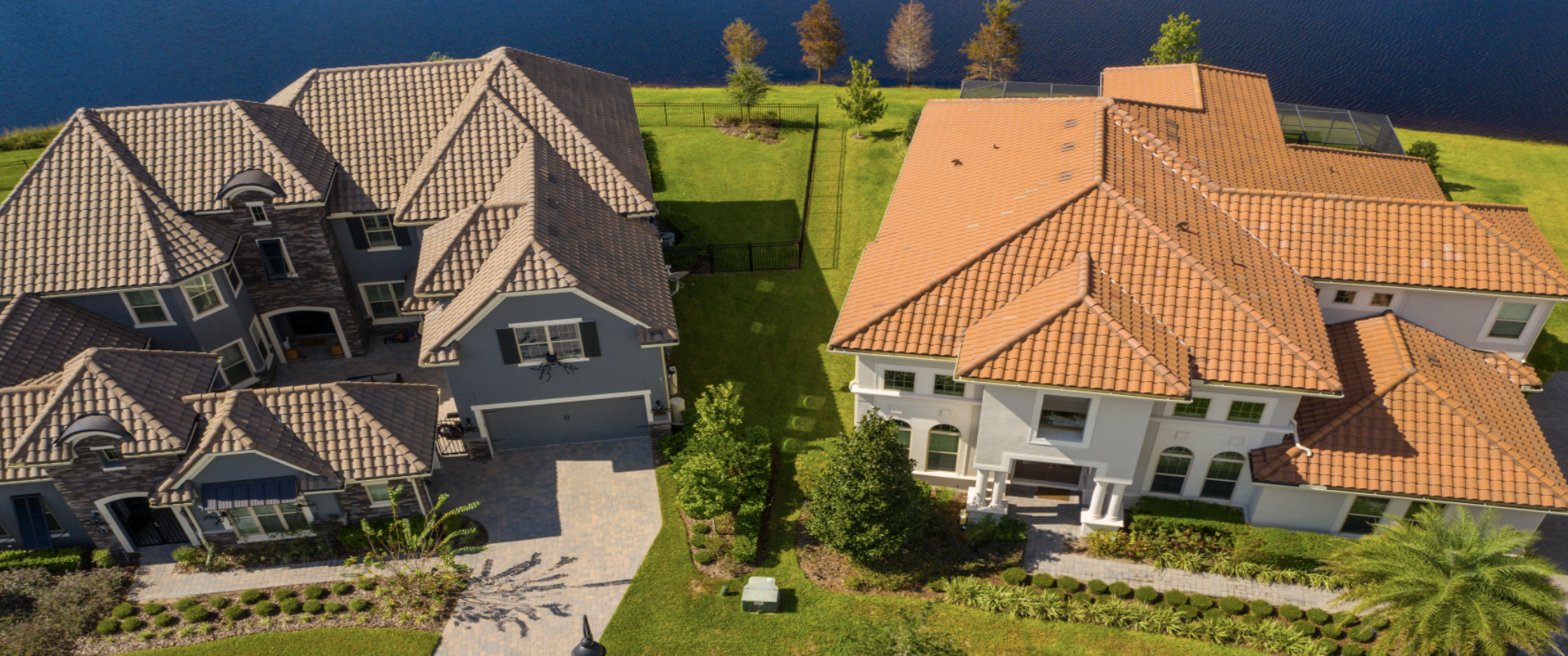 Using Drones for Real Estate: Benefits, Use Cases and ROI
Drones for Real Estate
In this article, you'll learn how and why companies are using drones for real estate. We'll be covering the benefits, use cases (with pictures and videos), return on investment, regulations and more. 
To help you navigate through this article, we've put together an easy-to-use table of contents. Click each link to jump to different sections.

Introduction
One of the newest trends in real estate is using drones to take awesome aerial images which provide a unique perspective when it comes to featuring property. Drones are being used for all types of real estate listings including residential homes, apartments, resorts, vacant land, commercial properties, and more. Current drone camera technology is capable of capturing still images, video, multiple overhead map images, and even 360 degree panoramas.
Two types of real estate using drones the most are residential and commercial. Residential property clients are typically real estate agents looking for 8 to 10 glamorous aerial shots to choose from. These listings could include places like apartments or houses with little or no land attached, all the way up to large estates with lots of acreage. One great angle is from 30 to 70 feet high at a corner of the property facing in towards the main building.
Commercial real estate agents, real estate investment firms, or development companies looking to sell positions in a large land acquisition, building renovation, or construction projects, are extremely interested in using drones for real estate. These are typically larger sites where aerial images are more beneficial for capturing the entirety of the property using the same techniques, but flying much higher.

Sometimes when using drones for real estate it is useful to show overhead site maps of a property with imaging looking straight down. On larger properties, however, the entire site cannot be seen with just one image. By digitally, "Stitching" multiple shots together into one very large and continuous image you can achieve the same result, but with much better detail. Drones are capable of autonomously flying straight lines between waypoints using drone mapping software to automate picture taking. To learn more, check out DARTdrones Aerial Mapping and Modeling Workshop.

Real estate drone video tours offer great marketing for full time resort style living communities or part time rentals. Techniques like cinematic reveals, slides, pans, orbits, and blast off shots can be used to tell a compelling story.
Another popular tool in the virtual tour arena is the 360 degree panorama. This type of shot is taken with a drone at one aerial location taking overlapping images while rotating and tilting the camera. Combining all of these images with special software can give clients full control of rotation, tilt, and zoom. This is a highly interactive experience as if they are sitting in the drone and looking around at will.
Here are some basic tips for using drones for real estate:
Try to keep yourself,  your vehicle, and any non related subjects out of the pictures
Don't capture slanted horizons
Don't capture cloud shadows on large property
Real Estate Drone Use Cases
Benefits of Drones in Real Estate


1. Location
In the real estate industry you often hear the phrase, "location, location, location." One of the biggest benefits of using drones for real estate is the ability to view the location of a property with respect to nearby attractions, amenities, parks, airports, etc. An aerial perspective is clearly the best way to capture the entirety of this layout.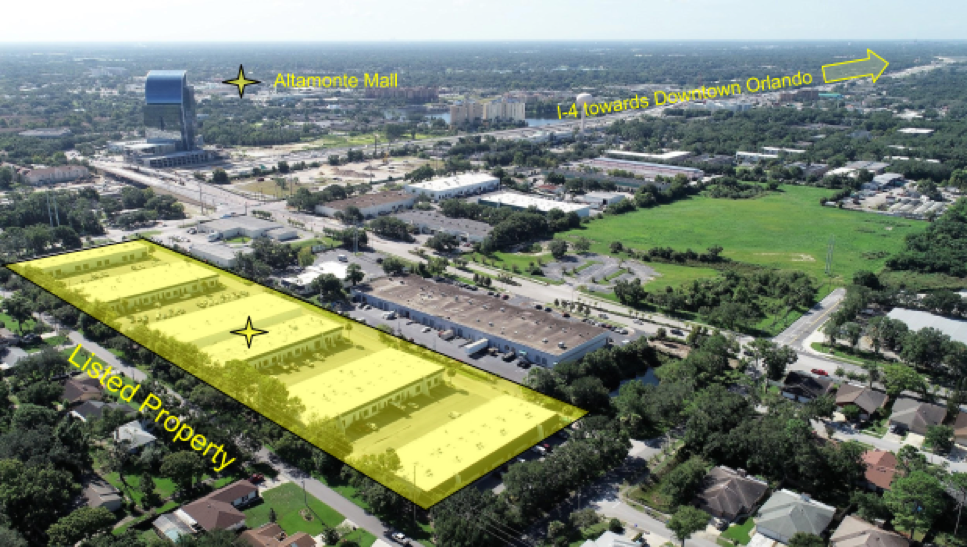 2. Accuracy
Arguably, one of the most critical steps in selling a home is taking pictures. These shots are traditionally taken from the perspective of a person standing in a driveway, garden, back yard, etc. When combined with some textual descriptions, these photos can give potential home buyers a basic idea of what the property looks like and how it is laid out, but still leaving some of these relationships to the imagination.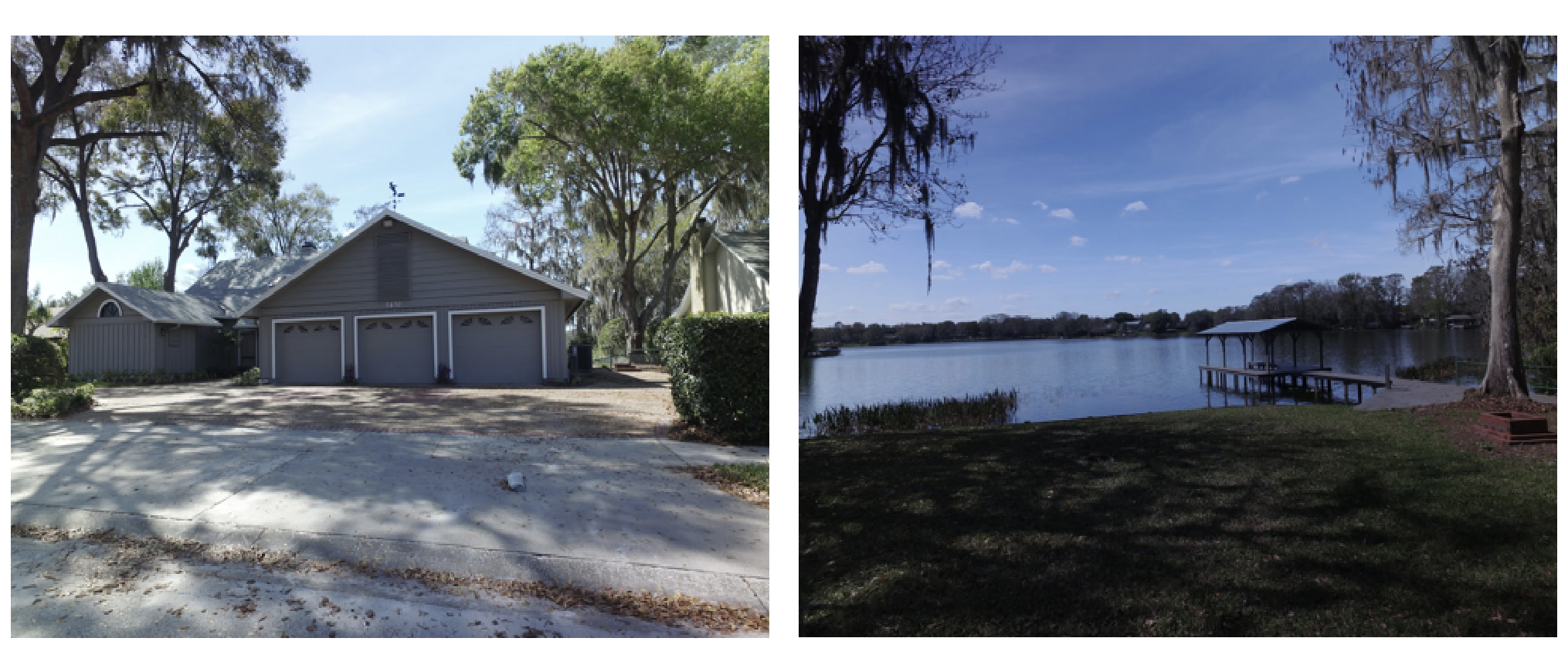 Using drones for aerial photography in real estate can show the buyers a much more accurate, and way cooler, depiction of what the property is actually like.
Let's compare side by side: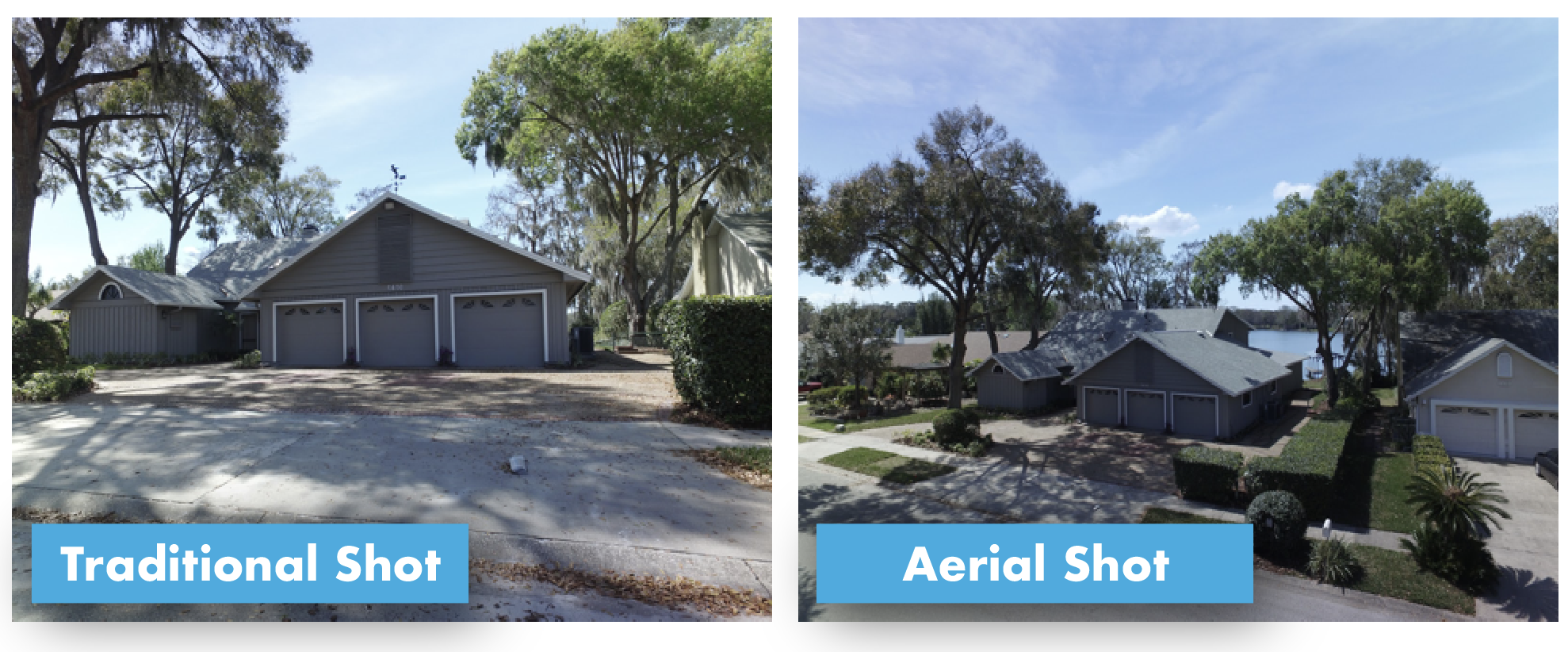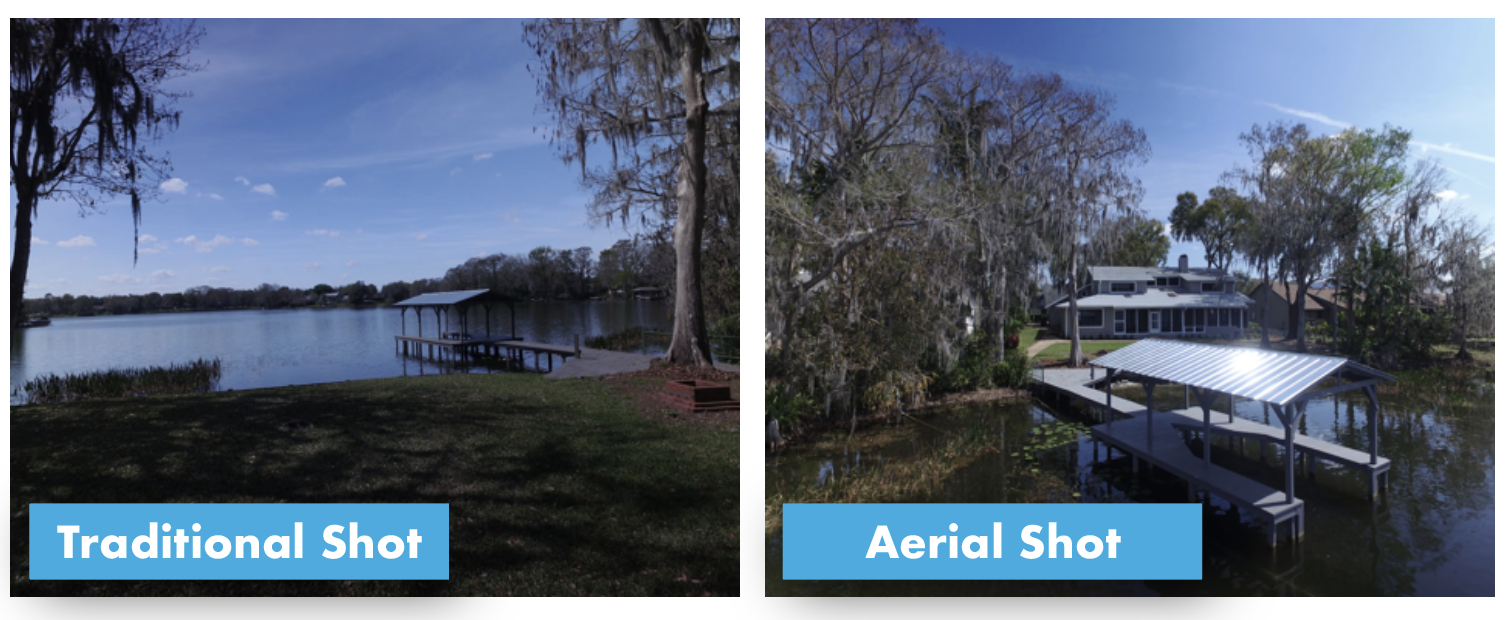 Aerial views can be used to help show buyers the condition of otherwise inaccessible features of a property, such as newly installed roofs, gutters, vents, etc.
3. Storytelling
Better storytelling is the key to winning more listings and selling more homes. Buyers want to know what they are getting into and sellers want to list their property with winning agents who have all of the latest tools of the trade. The most widely known database of properties for sale is the Multiple Listing Service (MLS) which references several details about using aerial shots as the, "Featured" photo. From a professional standpoint, organizations like the National Association of REALTORS® (NAR) indicate that using drones for real estate is quickly becoming the industry's new normal and innovative companies are using drones for real estate to attract savvy clientele. If you haven't considered using drones for real estate yet, achieve the competitive advantage now with these great offers from DARTdrones.
Return on Investment in Using Drones for Real Estate
According to some calculations done by RISMedia, listing agents who use drones for real estate could see an increase in listings as high as 73% and deal closing increases as high as 68%. Sold by Air offers that, "83% of home sellers prefer to work with an agent using drones." With these kinds of numbers, agents can potentially see returns which add up to tens of thousands of dollars per year.
Aerial images used to only be taken using planes or helicopters which require hiring an airplane, a pilot, and an aerial photographer. The barriers for those technologies are typically out of reach for most companies. Drone technology now provides a safer, quieter, more precise, and of course way cheaper solution.
While the cost of purchasing a good drone for real estate is not entirely prohibitive, around $1500 – $3000, flying a drone for real estate does require a learned amount of skill in both piloting a drone and properly using the onboard DSLR camera. As is the case for most endeavours, while you could do it yourself, it's always best to hire a certified, and well insured professional drone pilot. When hiring a drone pilot for residential or commercial real estate, prices could range anywhere from $150 to $500 dollars and up, depending on the size, location, and desired imagery. For agents who want to hire a drone pilot for real estate, drone pilot networks are available to help easily find drone professionals. Here are a few places to get started:
Another important consideration when selecting a professional drone pilot is ensuring a good, quality product will be delivered in a simple and timely manner. The Association for Unmanned Vehicle Systems International (AUVSI) has established a system for quality control which goes beyond the basic legal requirements for becoming a drone pilot, which are mentioned in the next section. The Trusted Operator Program (TOP) was designed to help ensure competent and quality pilots can be found in your area who know what they are doing. Find a TOP qualified drone pilot in your area.
Companies Using Drones for Real Estate
The list of companies currently using drones for real estate in 2019 is far too long to list, but here are a few that are already in the game.
Relevant Regulations When Using Drones for Real Estate
If you're a real estate professional and, by now, you are ready to go out there and start using drones, not so fast. It's not as simple as just buying a drone, putting it in the air, and pushing a few buttons. In order to use drones for real estate professionally, you need to be a commercially licensed drone pilot, or remote pilot as the FAA calls it. Licensing involves taking an FAA examination covering aviation topics ranging from airspace regulations and restrictions to aviation physics. In addition to federal regulations, local restrictions can prohibit flights anywhere from state parks to state infrastructure. Local ordinance can even restrict where you can and can't launch from in certain cities.
Geofencing is a technology built in to many drones which prevent a drone from flying in certain areas that are deemed unsafe or sensitive. This can even happen when temporary circumstances cause all aircraft in the area to be grounded. It is a drone pilot's responsibility to know and avoid these areas whenever they exist.
There is also the case of special insurance requirements specifically for using drones for real estate. Some general liability coverage may be extended to include drone accidents, but most do not provide this automatically. Companies like Verifly are specific providers of drone liability insurance.
Another important consideration is the type, technique, and experience of your drone piloting maneuvers. Aerial video calls for smooth and continuous movements otherwise things look jerky and make people dizzy. It is very important to practice aerial cinematic skills which provide these transitions like handling and manipulating the control sticks delicately.
Privacy is another big concern when flying drones. Many people are still nervous and skeptical about having drones flying around their neighborhood. From concerned citizens to parking lot security guards, people will be curious about what your intentions are with your drone. It is your responsibility to know how to be a good steward of the industry and to politely educate them on the rules and regulations. As long as you are operating on a professional level, you should be fine.
Recent News
As mentioned earlier, drones for real estate are quickly becoming a normal everyday tool used for real estate promotion and big name companies are teaming up to provide quality pilots such as DroneBase.
About the Author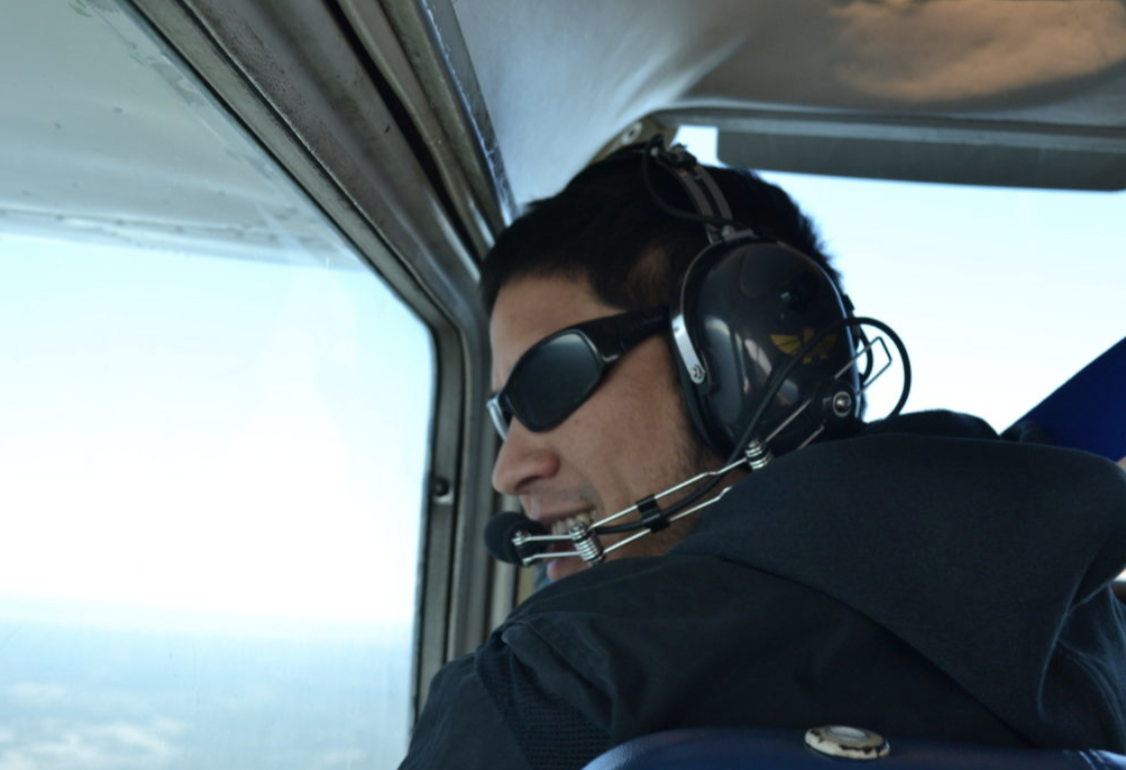 Sean spent six years as a Nuclear Operator on the USS Harry S. Truman. He has been a private pilot and commercial Unmanned Aerial Systems operator since 2015 and is an active member of the Civil Air Patrol. Sean has a Masters Degree in ocean engineering with a design theses and a patent for instrumentation devices. He has been a chief seismic navigator for offshore oil and gas and is the founder and CEO of Nautical Horizons.
Read more about Sean Pagliari.