Using Drones for Police: Real-World Benefits, Use Cases and ROI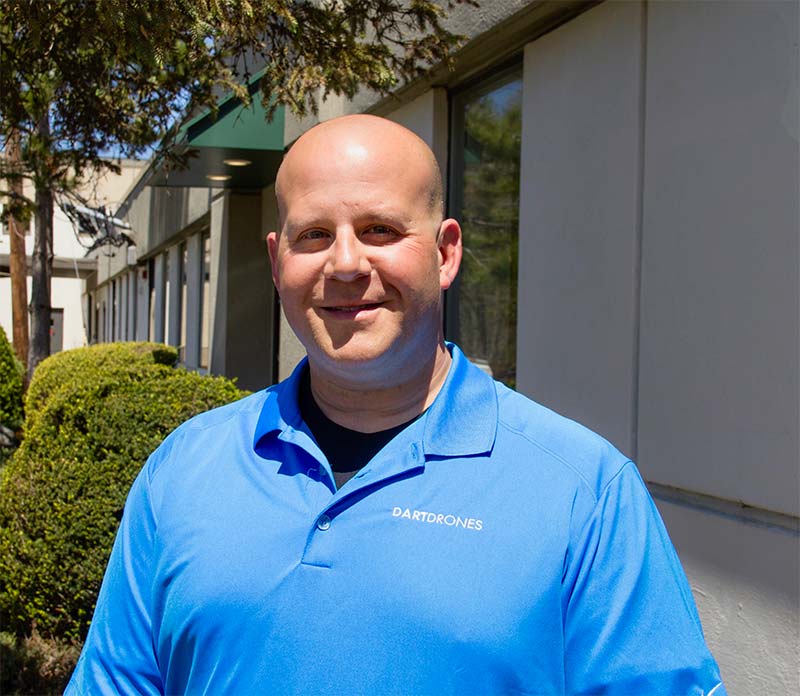 By
Chris Grazioso
Published January 25, 2022
Last Updated February 8, 2022
In this article, you'll learn some of the emerging trends of drones, or unmanned aerial vehicles (UAVs), in the police force, how these trends started, and how the utilization of drones for police is currently going. We'll be covering use cases with photos and videos, benefits, return on investment, regulations, and consulting.
Introduction
Recent trends in law enforcement that started in the mid 2000s indicate that police agencies are utilizing drone technology at an ever-increasing rate. The small size of the drone, its crewless flight capability, and its low cost compared to police helicopters make the drone a logical choice for use in the police force. According to Police Chief Magazine, "currently, 347 law enforcement agencies in 43 U.S. states are using drones to assist officers in the field. Police agencies are using drones for search and rescue, traffic collision reconstruction, investigations of active shooter incidents, crime scene analysis, surveillance, and crowd monitoring."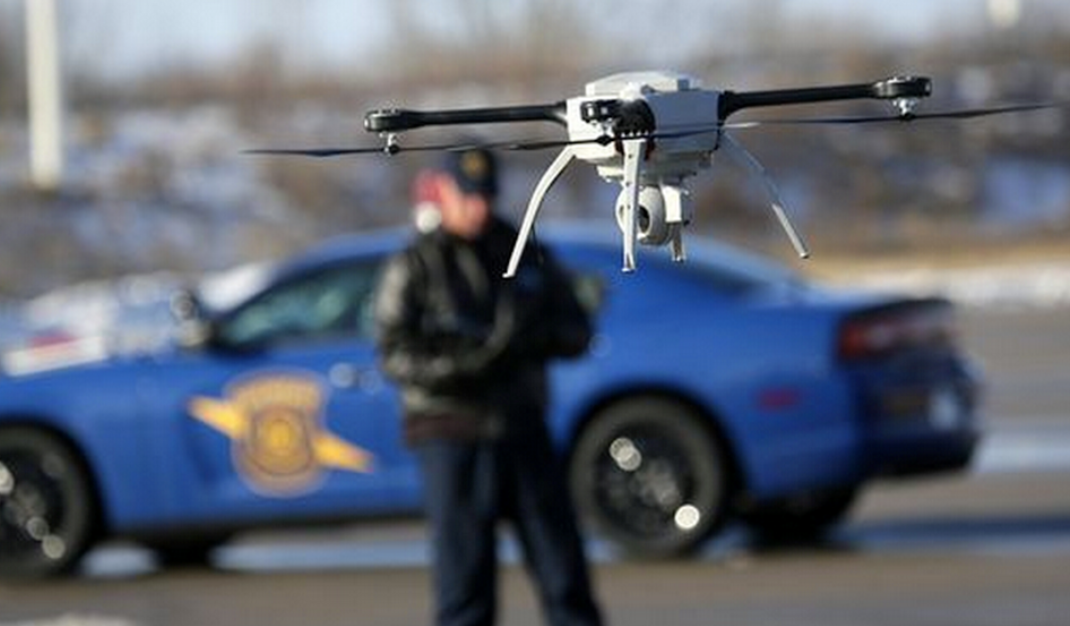 Another valuable emerging use of drones in public safety is to elevate response. A drone can supplement police forces in pursuits and aide with apprehending perpetrators because of the drone's ability to fly and follow, virtually undetected by those being chased. There are yet other uses of drones for police as well that aren't mentioned here. Current trends lend themselves to future predictions to indicate that drones for police will continue to grow and change police operations for the better, with a goal of safety and benefit for communities at large.
Use Cases for Police Drones
Search and Rescue
Surveillance
Police Pursuits
Crowd Monitoring
Payload Deployment
Night Operations
Tactical Operations
Disaster Recovery of Natural or Man-Made Incidents
Accident Reconstruction
Surveying Incident Sites
Damage Assessment
Crisis Management
Benefits of Drones for Police
Drones for Police Save Lives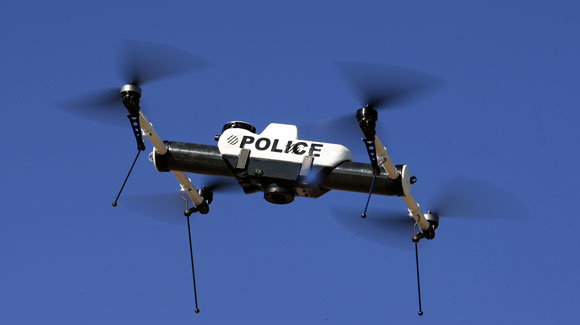 With use of thermal cameras, police drones can quickly cover large areas and easily spot human subjects, and can be used to continue searching into night-time hours. Police officers can use police drones to gain live-feed intel to locate and assess the risk or threat of active shooters or suspects from a safe distance. Police officers can use drones to surveil covertly, while not compromising safety.
Police drones as first responders are ideal as they can reach an emergent location much faster than human vehicles and they can assess what is happening. See some examples of how some drones are being used for surveillance as partners with police agencies here. DJI revealed in 2019 that 279 lives were saved that year as a result of utilizing drones in emergencies.
Drones for Police Save Time
Whether on foot or in vehicle, police drones can be very useful in pursuing a suspect. A police drone and pilot can see a greater range faster and relay important and helpful information faster than an officer on the ground chasing someone can. When a suspect flees a scene in a vehicle, a police drone can follow, undetected by the driver, high above the ground. When the driver no longer thinks police are following, he will eventually stop. Info about the suspect's stopped vehicle location is relayed to the police units on the ground, and they can set a trap to apprehend the suspected criminal swiftly.
Police drones allow officers to view and monitor into a large crowd. When a suspect commits a crime and tries to disappear into a busy public place, a police drone can provide the ability to track the suspect from above, and therefore, can lead to the capture of the suspect more quickly.
Drones for Police are also very effective time-savers in evaluating crash scenes and crime scenes.
Drones for Police Save Quality
Having accurate, live data from the field will allow your team to make the most precise and educated decisions. This is the most beneficial in extreme time sensitive situations If an issue arises such as a defect, spill, etc. launching a drone will allow the team to see where the issue is located, and then assess in real-time, eliminating any added costs and delays.
Return On Investment of Drones for Police
In the long run, drones for police have been found to be very cost-effective, with the benefits far outweighing the risks. Looking at the following examples of different law enforcement agencies and their ROI on drones for police can help to gain support and funding for other police departments.
Jesse Panuccio, Principal Deputy Associate Attorney General in the DOJ, said, "It comes as no surprise that law enforcement and public safety agencies are now using drones in a number of ways. Drones are far less expensive to operate than helicopters or airplanes, and they can fly in areas that traditional aircraft cannot reach."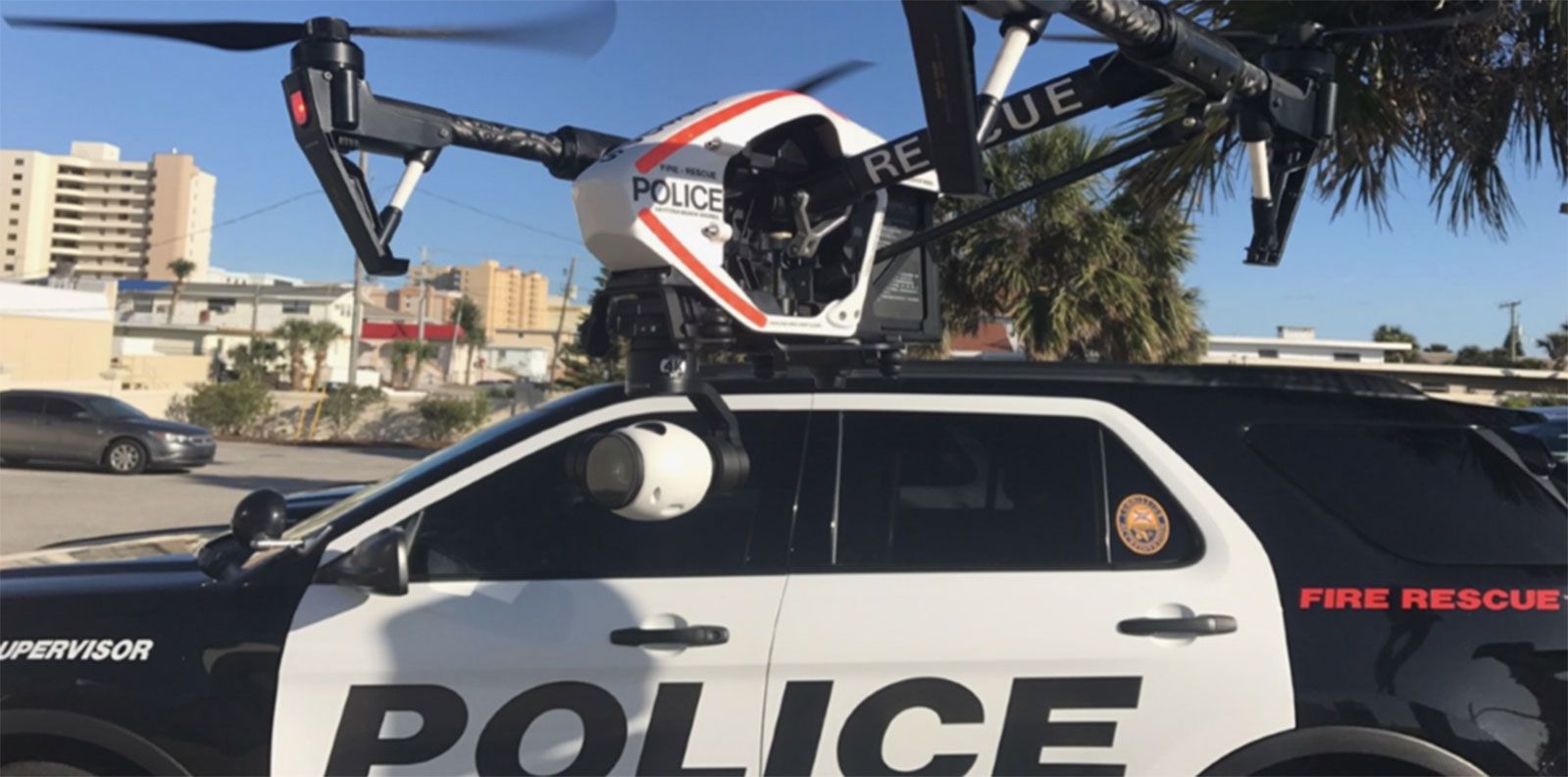 Sheriff Grady Judd, Polk County (Florida) Sheriff's Office, said, "We strongly support the limited and effective use of drones to improve visibility, situational awareness, and deputy safety for priority one calls. During our first year and a half of operating, we've flown more than 750 missions, resulting in 31 suspects being arrested and five missing or endangered people being found. We are saving tens of thousands of dollars deploying drones as opposed to our piloted agency helicopters. In many situations, our drones are more versatile and effective than a helicopter."
The Virginia Beach Police Department conducted a trial and evaluation study, including a cost-benefit analysis of implementing a full drone program. "During the evaluation of our trial period, we looked at the cost of equipment, the cost of operating drones versus helicopters, and the return on investment. We found that the hourly operating costs of drones were significantly less than operating a traditional helicopter aircraft and would bring us a considerable return on our investment," said Deputy Chief Tony Zucaro.
See another great example of return on investment of drones for police here. It is clear that as drone technology for police use has expanded in recent years, the relatively low cost of drones has enabled law enforcement agencies of all types to receive a very hefty return on investment.
Quoting from dronelife.com, "While the initial ROI calculation for a drone program is easy, over time the returns may far exceed expectations. As companies find that accumulated drone data offers insights and analysis previously unavailable to them, the value of that data could move beyond a simple cost benefit analysis to a true transformation of business practices within enterprises and entire industries. And with drone industry innovation moving at an incredible pace to keep up with enterprise adoption, the ROI of drone data may expand to levels not yet considered."
Departments We've Trained
Arab Police Department

Atlantic City Police

Blue Springs Police Department

Cheshire County Sheriff's Office

City of Beacon Police Department

City of Manchester Police Department & Clay County County School Board

Corona Police Department

Flagler Beach Police Department

Farmington Hills Police Department 

Golden Valley Police Department

Grand County Sheriff's Office

Hamden Police Department

Harnett County Sheriff's Office

Huntly Police Department

Jackson County Sheriff Department

Jacksonville Sheriff's Office (SWAT)

Jones County Sheriff's Office

Kansas City, Missouri Police Department

Kernersville Police Department

Keyport Police Department

Killeen Police Department

Laguna Beach Police Department

Loudoun County Sheriff's Office

Manitowoc Police Department

Marshall County Drug task Force

Midwest City Police Department

Milford Police Department

Nashua Police Department, Iowa

Nashua Police Department, New Hampshire

Newton County Sheriff's Office

Niles Police

Ocean Shores Police Department

Plainfield Police Department

Sanilac County Sheriff's Office

Sharon Police Department

Spotswood Police Department

Town of Greenburgh Police Department

Vermont State Police

Washington County Department of Public Safety

West Valley City Police Department

Yarmouth Police Department

Killeen Police Department
Regulations on Drones for Police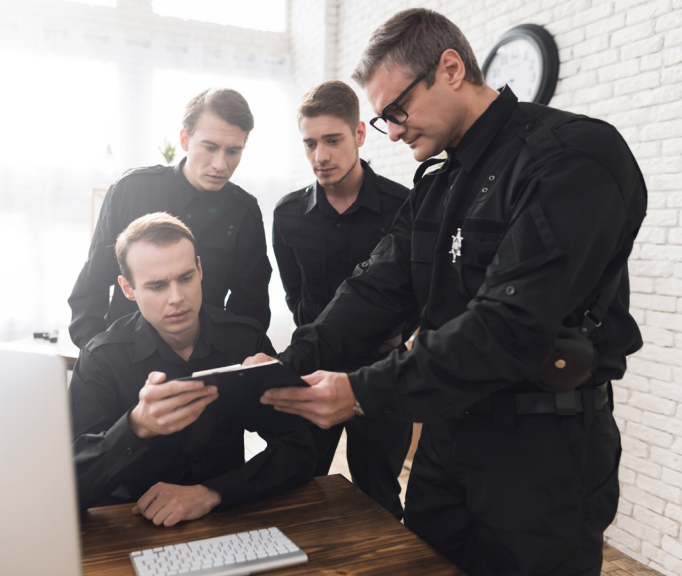 Two types of federal regulations pertaining to developing an agency program for drones for police are: Part 107 License and Part 91 Certificate of Authorization, as mandated by the Federal Aviation Administration (FAA).
While two federal regulations exist, there are also two options pertaining to these regulations:
Have individual operators obtain a part 107 license.
Have the agency obtain a part 91 Certificate Of Authorization (COA) so they can self-certify their operators.
A growing trend within the law enforcement sector over recent years is for agencies to pursue both options. A Part 107 license "allows operations of drones…under 55 pounds at or below 400 feet above ground level . . . for visual line-of-sight operations only." Certification for Part 107 is required through the FAA's Unmanned Aerial System Aeronautical Knowledge Test for each drone pilot within the agency if this option is chosen. Police members can prepare, train, and certify on Part 107 while also applying for the Part 91 Certificate of Authorization.
The Part 91 COA is beneficial for an agency to have for the authorization and ability to train its own drone pilots. One aspect might be looked at as both a convenience and a risk with the Part 91 COA. That is that each police agency sets its own standards for determining whether someone is ready to be a pilot, and the FAA's Aeronautical Knowledge Test is not required. While waiting for months for a COA to be approved and issued, many agencies have their drone operators study and pass the Part 107 to begin implementing drones for police sooner. More information on which option is best for your organization can be found here.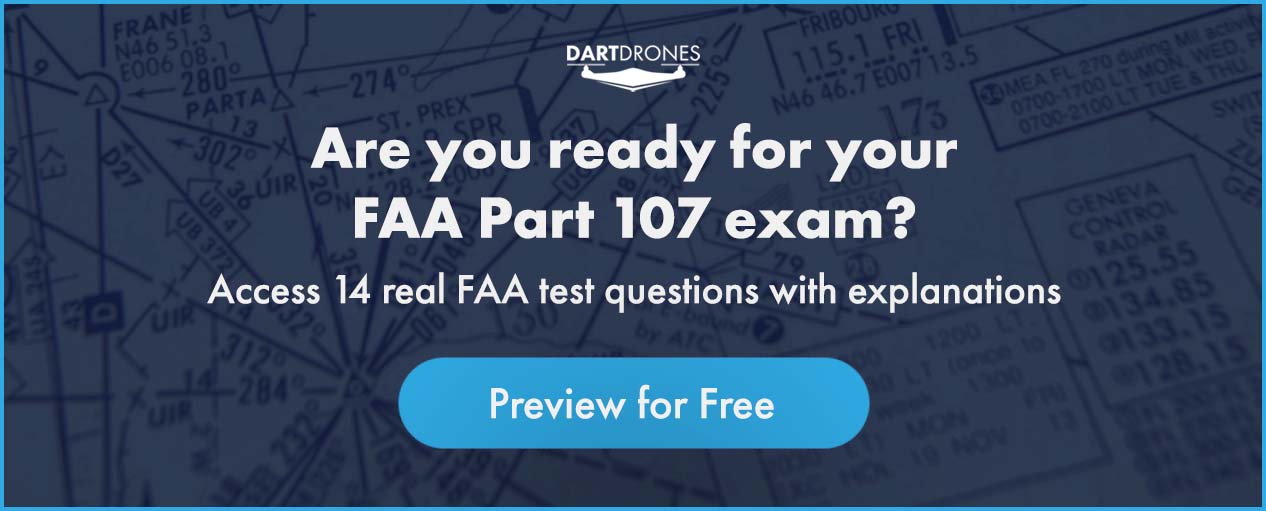 Consulting for Drones for Police
Are you interested in adopting a drone program for your police department organization? DARTdrones offers free comprehensive consulting services to help guide and customize solutions for your specific needs as your agency implements a drones for police program. DARTdrones has helped more than 100 companies start and implement drone programs.
DARTdrones' consulting service for drones for police offers recommendations on drone strategy development, standard operating procedures, customized corporate leadership documentation, pilot development and management, fee waivers, certificate of authorization submission, equipment advice, and software advice. With advanced training courses and industry certified and vetted curriculum, your team will be confident in implementing drones for police.
The DARTdrones team of consultants is made up of highly qualified experts with experience ranging from photojournalism and business ownership to commercial piloting and public safety. Let the experts help you become an expert too in the utilization of drones for police.
For more information on customized consulting services from DARTdrones, please click here.
DARTdrones also offers a Public Safety Grant, which awards full or partial funding to qualifying public safety departments. The has proven to reduce costs in drones for police organizations by 25-100%. The Public Safety Grant has been proven to effectively save more lives and help keep first responders safe. Build your drones for police program with some help from the Public Safety Grant.
Other helpful links for drones for police:
The Drone Training System™ A proven approach to successful integration of drones into an organization. For over 7 years, DARTdrones has successfully tested and implemented this training system for some of the nation's largest drone programs.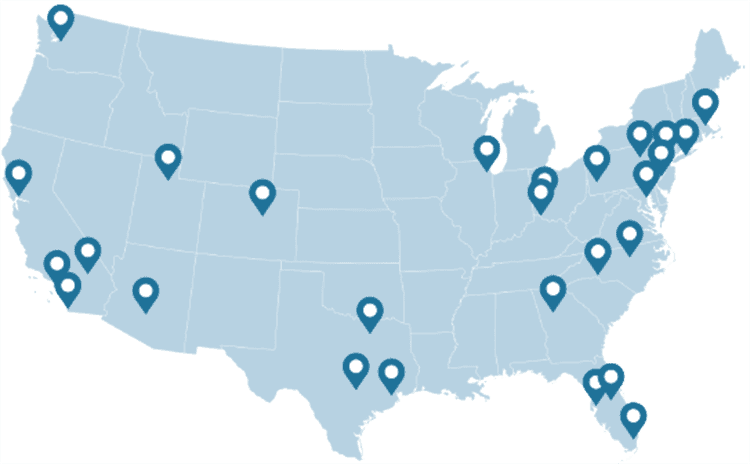 As seen on ABC's "Shark Tank"
WHY DARTDRONES? We have a proven track record for training pilots in dozens of industries.
22
QUALIFIED
INSTRUCTORS
Our instructors have manned aviation experience flying airplanes and helicopters and have gained the highest drone piloting recognitions in the industry. Many own successful UAS businesses themselves.
10+
CITIES
NATIONWIDE
As featured on ABC's Shark Tank, we are the nation's leading drone training company with an extensive network of alumni and partners throughout the country.
150+
HOURS OF
MATERIAL
Created and refined by UAS training experts, our curriculum is the best in the industry and has been tried and tested by clients in dozens of industries.
25K+
PILOTS
TRAINED
With a community of over 65,000 drone enthusiasts across the US and internationally, DARTdrones is at the forefront of UAS technology.
Expert Instructors
Our students absolutely love our instructors! Our classes are engaging, fun, and extremely informative.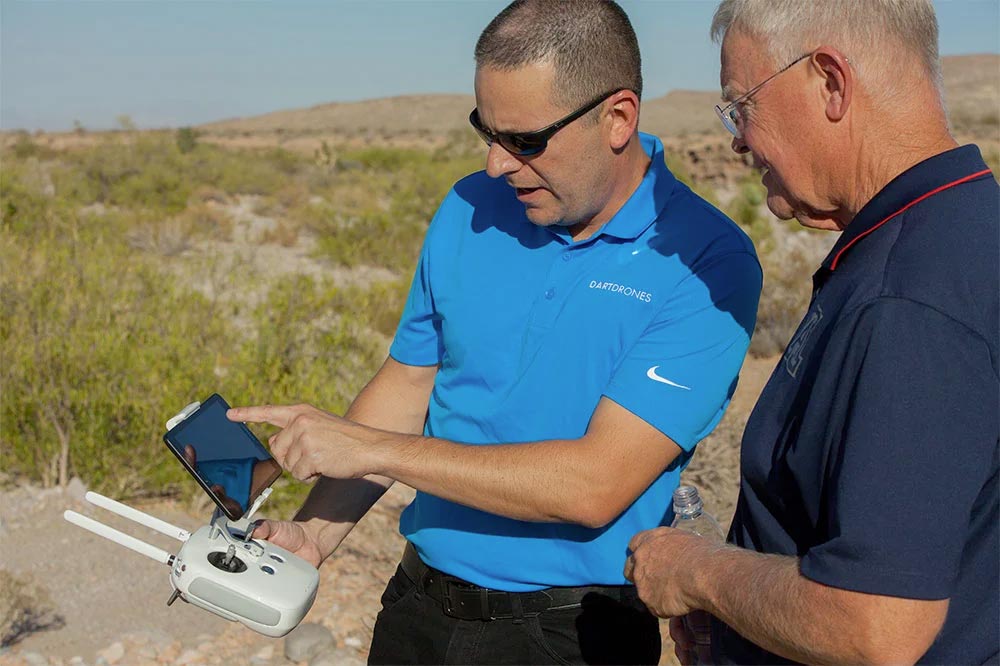 Advanced Training Courses
We don't just train our students on the basics. We have extensive advanced training courses to help our alumni succeed in mapping, inspections, disaster response, aerial photography, night operations, and search and rescue.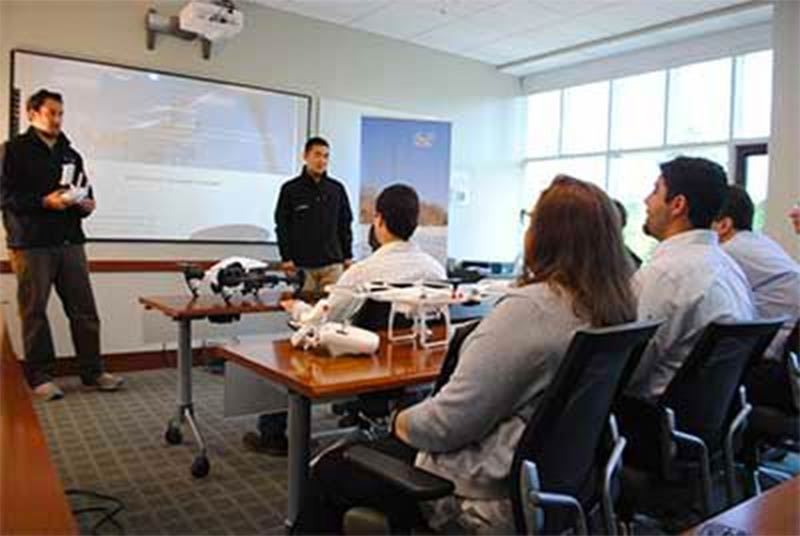 Industry Certified and Vetted Curriculum
Our curriculum has been vetted and certified by AUVSI, the leading UAS industry association, to ensure professional quality.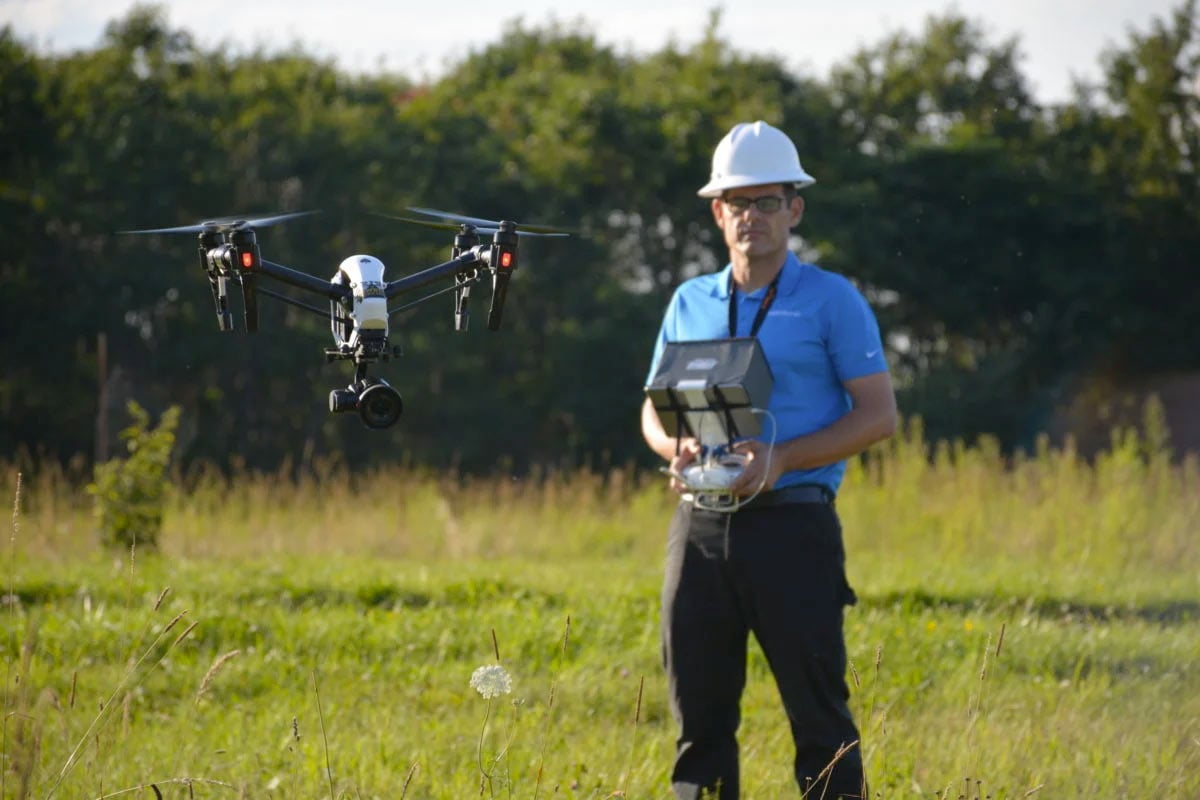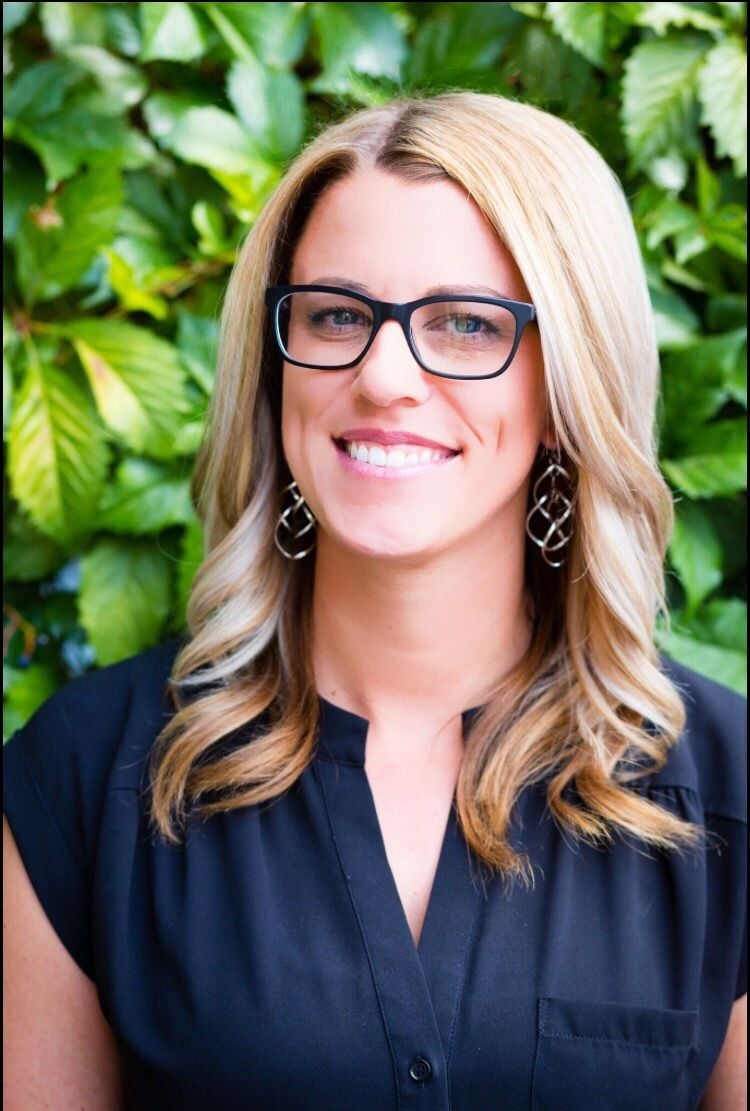 Let's Talk!
Alex is happy to help