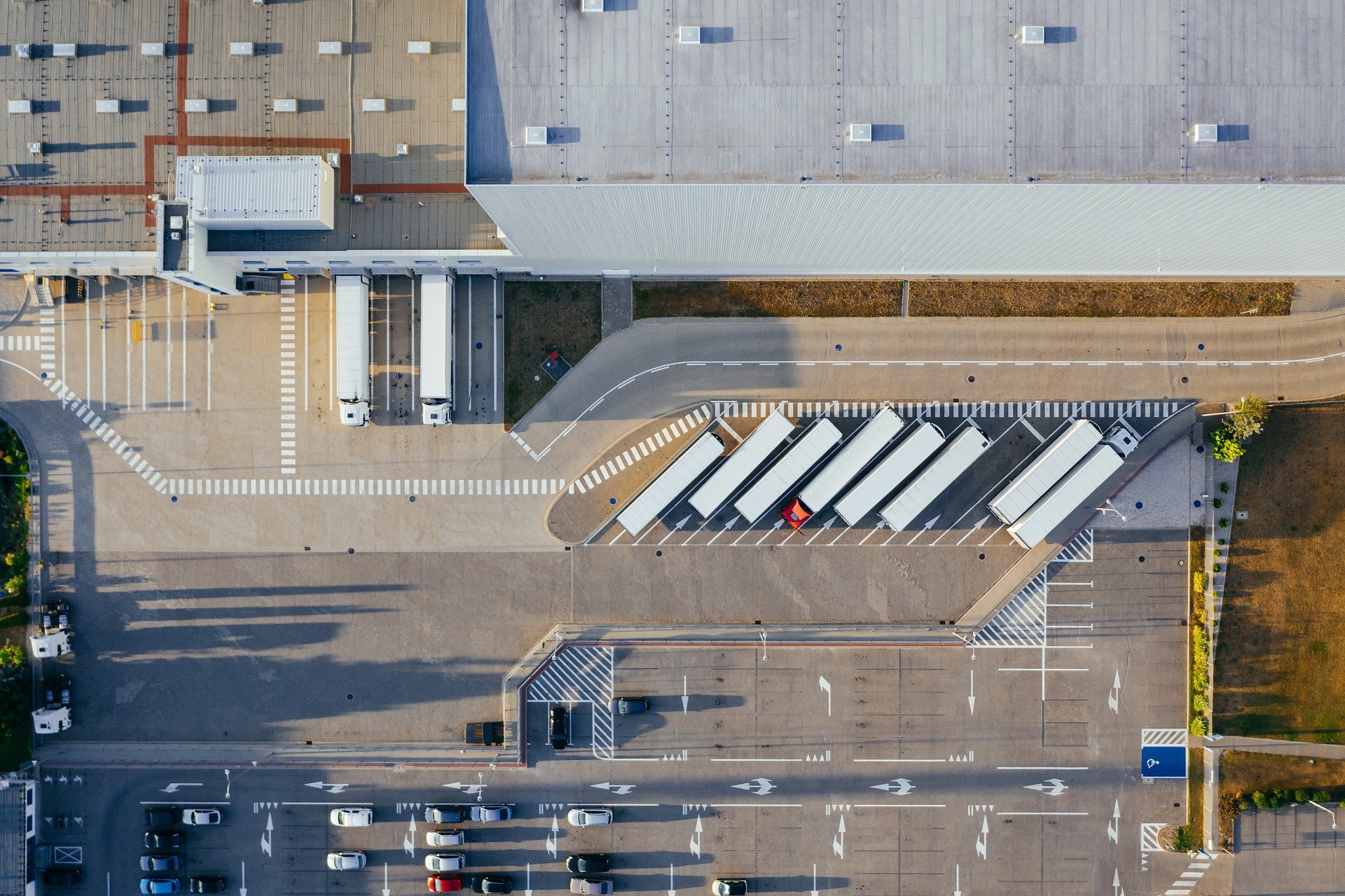 Using Drones for Distribution Centers: Real-World Benefits, Use Cases, and ROI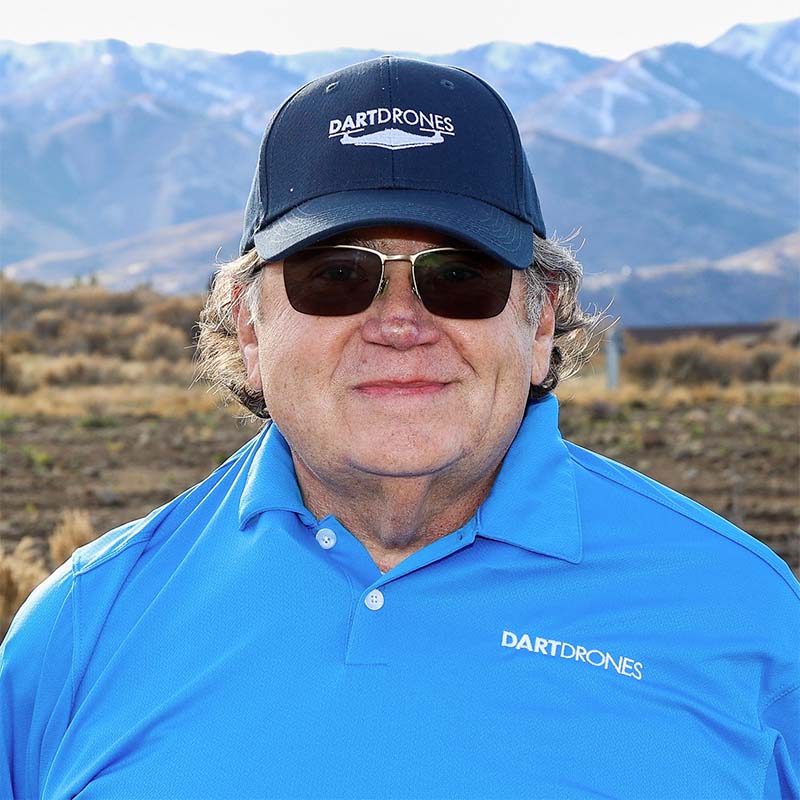 By
Dennis Fisher
Published May 12, 2022
Last Updated May 24, 2022
This article explains why companies are investing in unmanned aerial vehicles (UAVs, aka "drones"), hiring licensed, qualified drone pilots and how they are using drones to manage and operate large distribution centers efficiently and effectively. We will review regulations governing the use and operation of drones, operator requirements, CAPEX and its impact on the balance sheet, ROI, benefits, and more, citing credible sources, examples, and use cases, along with pictures and videos.
Introduction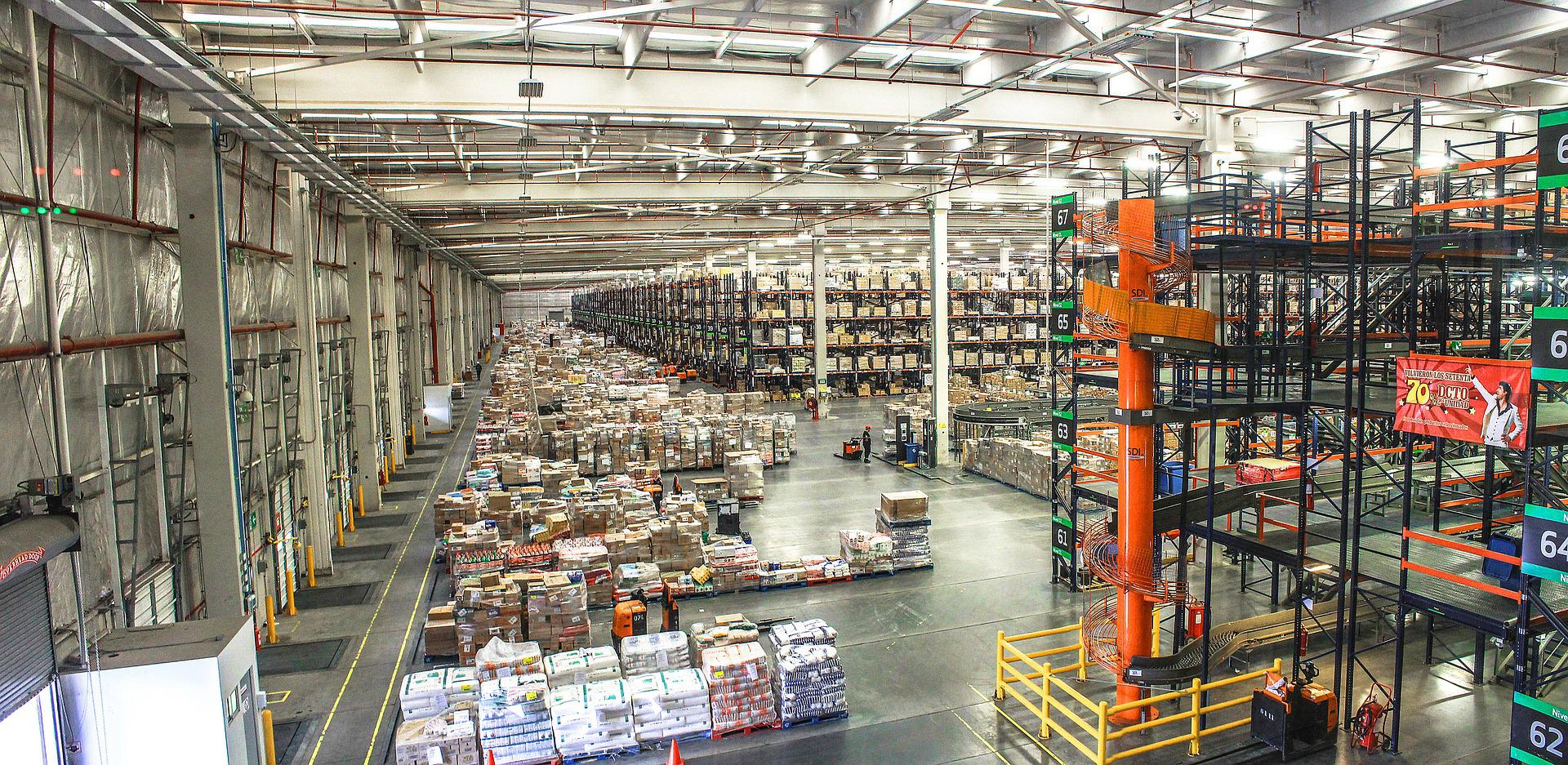 When a corporate commitment is made to invest in a large commercial real estate (CRE) project such as a distribution center, the research and planning that goes into executing that commitment is just the tip of the iceberg. There's site selection, forward-looking planning for advances in logistics management technology and how to integrate future systems into the design process, iterations of design and construction plans to work through and approve, ground to break, and project managers to track construction progress through completion. Once the project is turned over to the owner/operator, then comes staffing, start-up, and daily operations. While the decision to commit to the project may have been made years prior to the actual facility start-up, the lifecycle of the distribution center is just beginning.
While drones have been utilized by the military for decades, they've only recently become mainstream for commercial use. DJI brought the "Phantom 1" to market in 2013 and since then the development and availability of consumer-oriented and enterprise level drones is a clear validation of Moore's Law – "…computers, machines that run on computers, and computing power all become smaller, faster, and cheaper with time, as transistors on integrated circuits become more efficient."  Drones have proven to be a significant disruptive technology for business use – we now can map and survey with high resolution optical cameras or LiDAR sensors, complete interior "as-built" LiDAR scans of existing structures, inspect buildings, roofs, pavement, and industrial infrastructure with optical, thermal or LiDAR sensors, inventory merchandise with optical barcode or RFID sensors and scan fleet assets with long range RFID sensors. These are just a few of the functions that can be performed with a modest capital investment while delivering a respectable ROI. We should also not lose sight of the ROI on the most valuable asset – human resources. By automating these processes and taking the human factor out of the loop, we increase safety and reduce risk immeasurably by eliminating or minimizing the use of ladders, scaffolds, lifts, forklifts, etc.
Use Cases for Distribution Centers
LiDAR scan – site preselection and throughout construction
Construction progress updates for new distribution centers and expansions

Examples of the first 112 days of progress monitoring –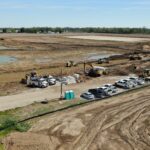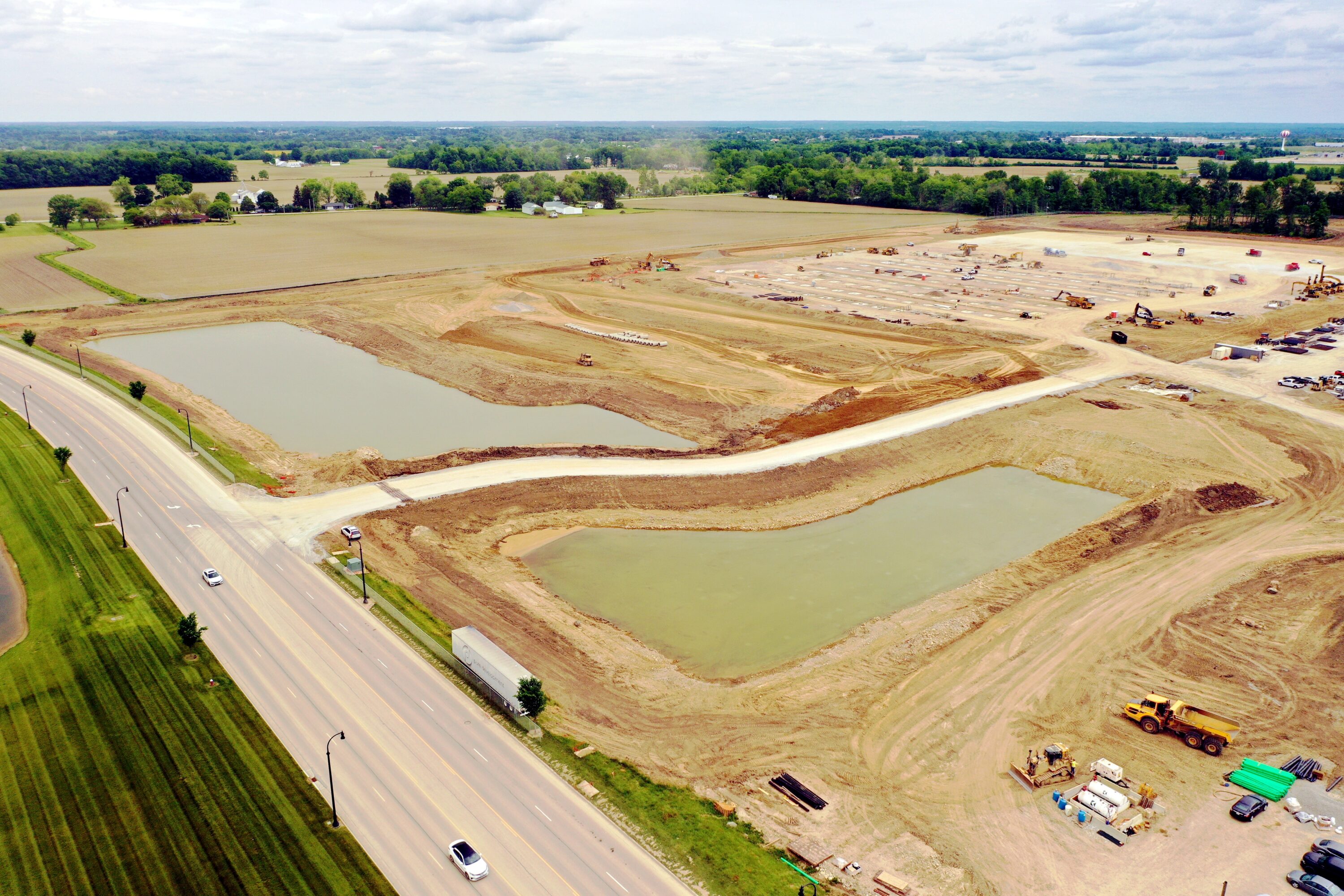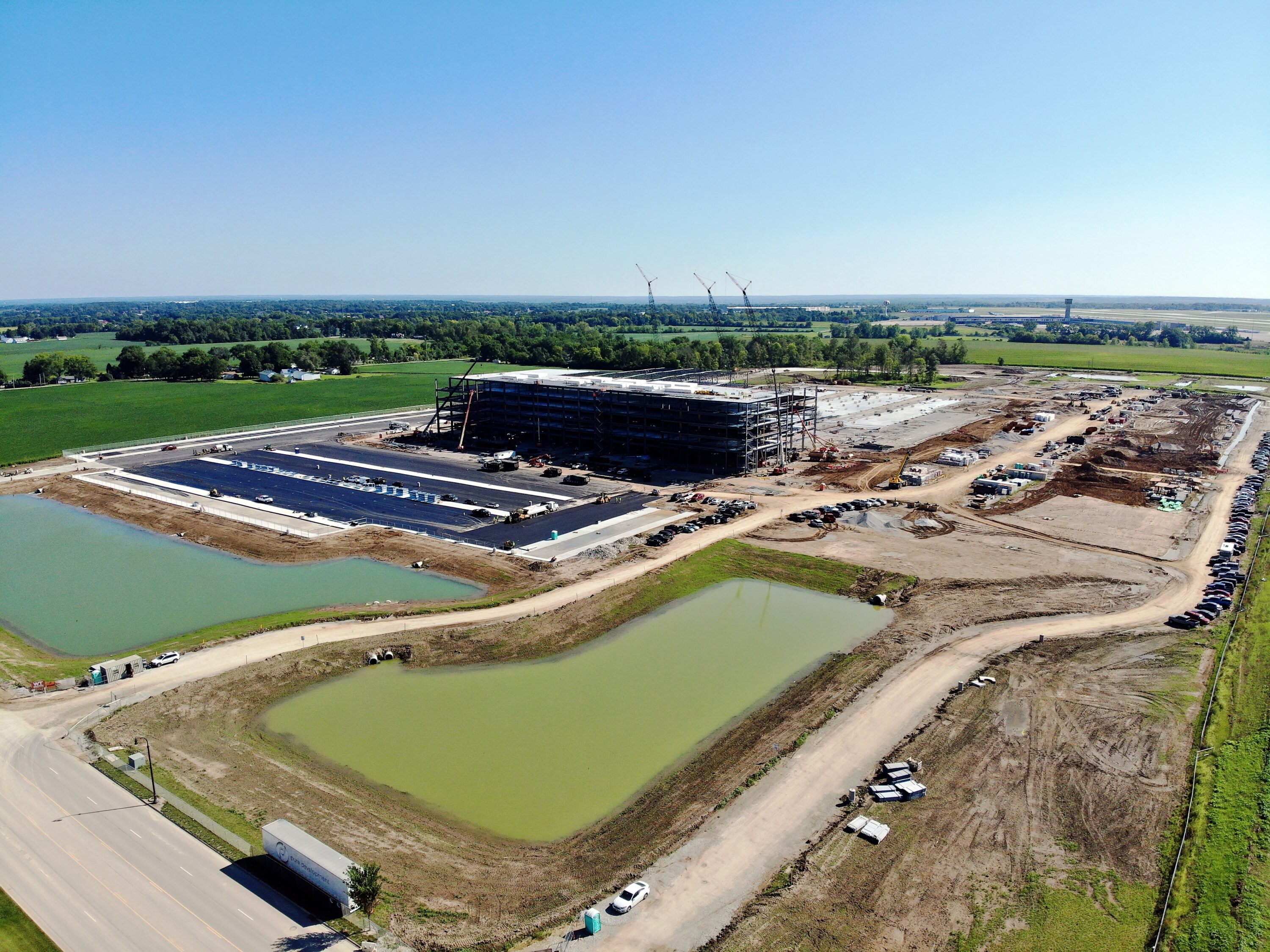 Orthomosaic Mapping –
Property condition monitoring
Determine Pavement Condition Index (PCI)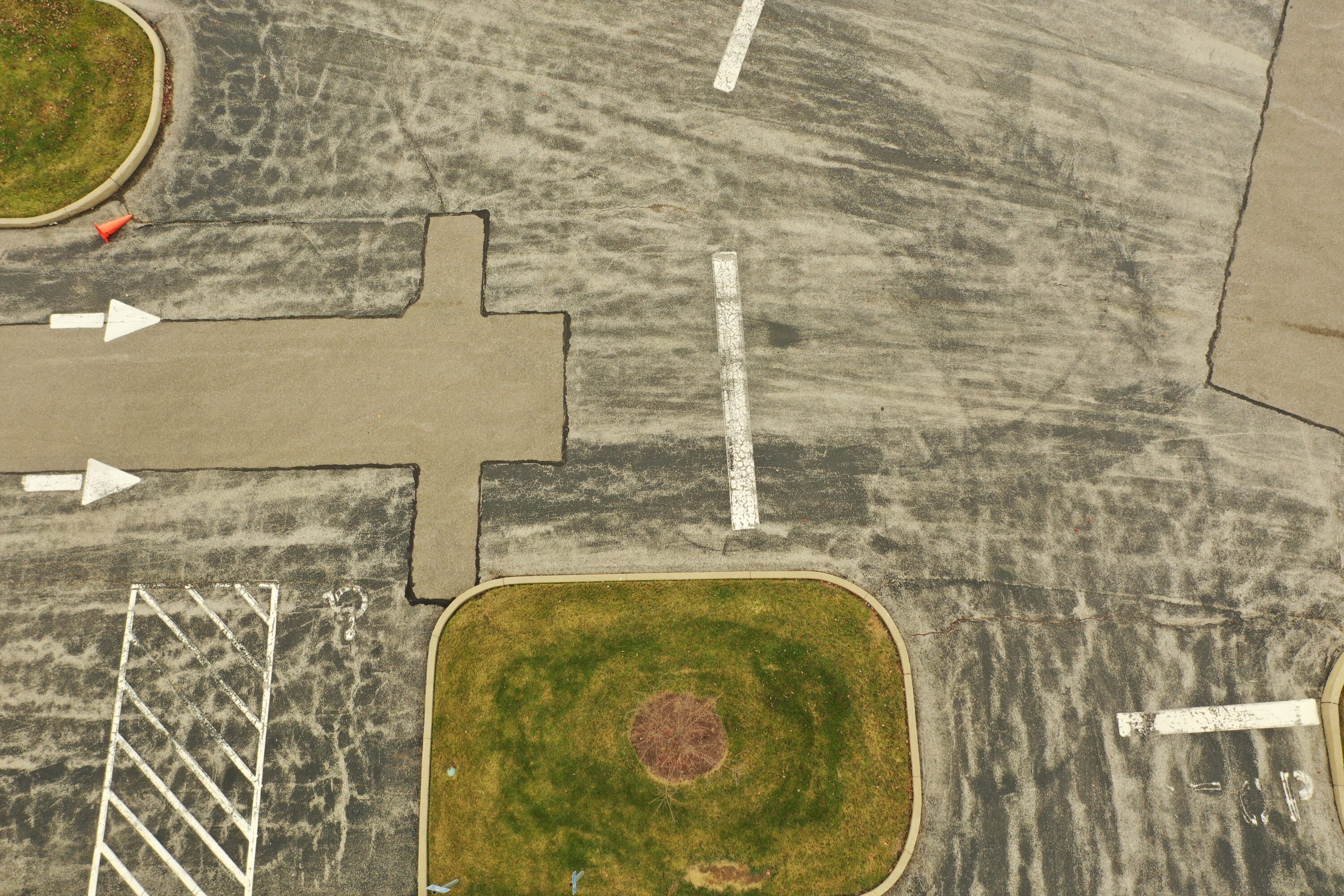 Planning for improvements, expansion
Building condition inspections – roof, façade, HVAC, power substations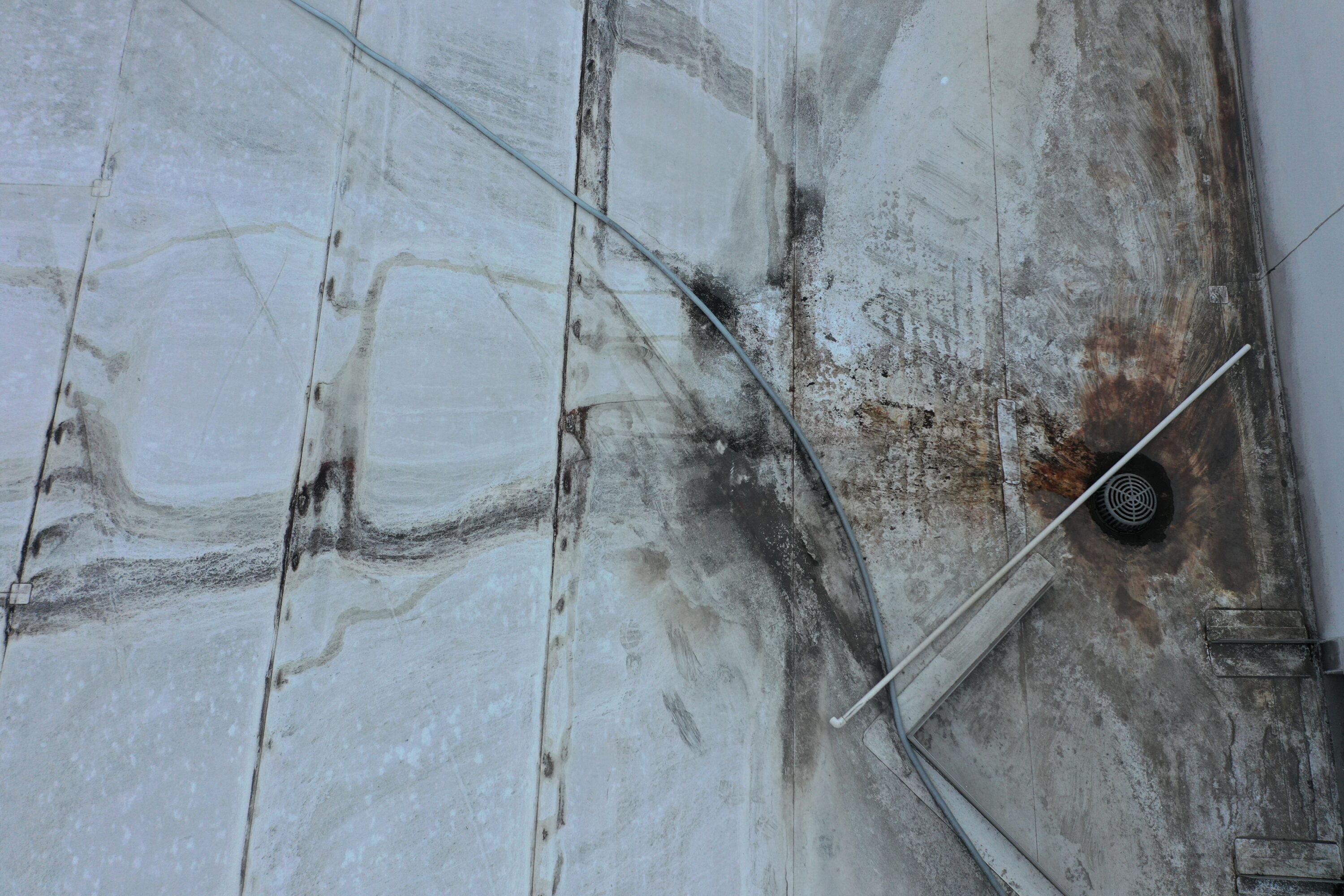 Employee safety – no scaffolds, ladders, rooftop surveys on foot
Increased employee productivity, less lost time, less exposure to OSHA issues, lower workers' compensation premiums
4. On site traffic flow, identify bottlenecks for ingress and egress
5. Support corporate objectives for environmental sustainability –
Control stormwater runoff and erosion, contributing to clean water initiatives, landscaping that includes a significant number of trees (preferably facility designs that retain mature trees) and rooftop or land-based solar installations to offset power consumption and decrease the carbon footprint
Thermal inspections
Energy loss
HVAC malfunctions
Electrical problems
Roofing water intrusion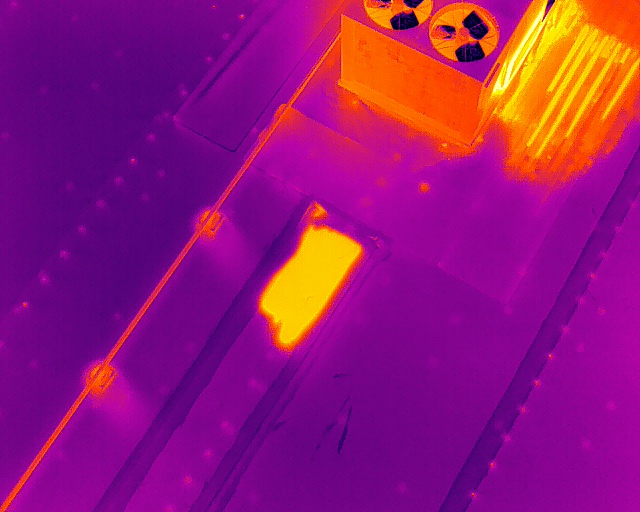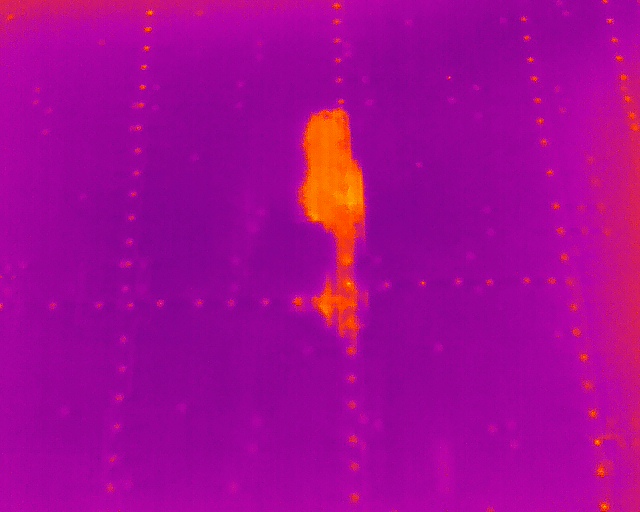 Alignment with Industry 4.0 Information Value Loop (IVL) initiatives –

Benefits of Using Drones for Distribution Centers
1. Decrease Project Costs
McKinsey published a study identifying the construction industry as "ripe for disruption," finding large projects typically take 20% longer to complete and may run over-budget as much as 80%. These are astonishing numbers.
When considering prospective distribution center sites, project costs can be predicted by analyzing the data captured with a UAV equipped LiDAR sensor in days, not weeks. Once the project kicks off, LiDAR equipped UAVs allow project engineers to periodically compare "As-Built" data with an "As-Planned" BIM model. With accurate LiDAR As-Built data in hand, project managers can intervene earlier in the process when deviations from the BIM are identified in the LiDAR scans, keeping the project on track and within budget.
2. Increased Productivity
There's no denying the appeal of drones to the tech savvy – even those that are not. Drones are fascinating – but fascination with this disruptive technology does not make for a sound business case.  Let's consider a few areas drones have delivered proven increases in productivity:
Drones are extraordinarily efficient at capturing large amounts of data and delivering it quickly – real-time or near real-time. Consider for instance, the surveying process of a site being considered as a location for a new distribution center. Traditional ground survey methods may take weeks for the deliverables to be completed whereas drones can capture data and deliver it for post-processing in hours. Deliverables created from drone captured data sets are delivered in days vs. weeks via classical survey methods. The time savings are substantial enough to make an impact on the timely and on-budget completion of the project.
Conducting facility maintenance inspections is costly AND time consuming. It also exposes personnel to the hazards of height, exposure to machinery, or vehicle traffic at ground level. Before the inspection can even begin, personnel must plan and execute the means to access the target of the inspection, whether it's scaffolding, ladders, rental of lifts, bucket trucks, etc. – it's time-consuming and expensive. Estimates of time to prepare for the actual inspection represent 80-90% of the total time. Only 10-20% of inspections performed discover a maintenance issue requiring attention – meaning the use of drones to perform these visual inspections can free up resources to focus on performing the required maintenance vs. spending 80-90% of their time inspecting a subject that doesn't require attention.
3. Increased Employee Safety
By keeping personnel on the ground and minimizing their exposure to heights, companies reduce their personnel's exposure to the second-most frequent cause of workplace fatalities – falls. Given the relatively low cost to conduct an inspection with a drone, companies can perform inspections more frequently, meaning maintenance problems can be identified and addressed quickly – before it becomes a major project requiring more resources working in a potentially hazardous environment.
4. Inventory Management
5. Decreased Inventory Shrinkage
After remaining steady around 1.4% of sales for several years, US retailers' inventory shrinkage increased to 1.62% of sales in 2019 – that's $61.7 billion. While a portion of that total is related to shoplifting and organized retail crime gangs (ORC), cargo theft is an estimated $15-30B of the total shrinkage. Cargo theft can occur inside a distribution center, on the distribution center's property or in transit to the retail outlet. Whether autonomous drones are being used to monitor and report inventory in real time or automating vehicle check-in of inbound and outbound vehicles at the distribution center, tighter and timely controls are the key to minimizing shrinkage.
6. Increased Revenue & Operating Margins
Use of autonomous drones to capture and report inventory in real/near real-time to the company's warehouse management system (WMS) has the additional benefit of identifying excess or low stock levels in a timely manner, providing actionable data to correct the inventory mismatch.  Preventing out-of-stock events may increase sales, while the increased frequency of inventory data capture may discourage internal perpetrators of merchandise theft. Any reduction in shrinkage falls right to operating margin.
Using Drones for Distribution Centers: Return on Investment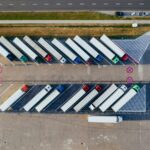 A high-level analysis of a few use cases for drones in distribution center applications demonstrates a clear business case supporting the adoption of process automation by drones. Time and again it has been proven drones capture and deliver in real-time massive amounts of high-quality data in a fraction of the time and cost of traditional methods. Drones keep personnel safely on the ground whereas traditional inspection processes can expose staff to the hazards of height, vehicle traffic and dangerous machinery – all of which are significant risk factors to the health and well-being of employees.
Like any other piece of critical business infrastructure, drones, sensors, training, system integration and implementation requires an investment of capital – one that generates a return on investment that is easily quantified.
To support this point, consider the following applications –
Wal-Mart's implementation of an autonomous drone inventory capture system slashed its inventory time from 30 days to 1.  Making some reasonable cost assumptions, here's the calculation:
$25/hour average wage
$25 x 1.4 = $35/hour, fully loaded wage
Assume four FTEs/month to complete the manual inventory
Fully loaded FTE expense/month = $6,067 each FTE
4 FTEs for 30 days = $24,267 in expense to capture a 1-time inventory
Assuming quarterly inventory cycles, the annual cost to manually capture inventory is $97,068
In this case we will assume a very generous direct investment for a single implementation of $250,000. Using the FTE expense determined above:
Five-year depreciation – $50,000/year
Reduced FTE commitment to a single FTE, 4 days per cycle to facilitate UAV operation and data transfer = $1,400/cycle or $5,600 annually at four inventory cycles
The "return" of decreased labor of $91,468 represents a 183% ROI utilizing $50,000/year of depreciation
This example is not intended to be construed as a precise financial calculation, it's simply an example of what can be realized.
Two other excellent applications for drones in a distribution center environment are facility inspections and mapping, surveying/LiDAR scanning.
Again, reasonable assumptions would be four FTEs at two weeks to complete an inspection of the entire facility. Done quarterly, this represents an annual expense of $60,308 ($47.11/hour fully loaded, $188.50/hour for four FTEs) – excluding the cost of lift or scaffold rental and assembly.
Performing these inspections with an enterprise-level drone such as a Matrice 300, an investment of $30,000 is a reasonable assumption, depreciated over five years. Since we no longer require four FTEs using the Matrice 300, only two FTEs are required for two days to complete the entire facility inspection. Total FTE expense for quarterly inspections decreases to $6,030, a savings of $48,278.
Our final example of surveying prospective Distribution Center sites clearly demonstrates the value of a drone's ability to capture data quickly and accurately.  When evaluating a construction site a survey is often performed to understand elevation, drainage, overall suitability of the site.  Here we compare terrestrial survey methods vs. an aerial survey with a drone.
Time to survey a typical 100-acre distribution center site:
Terrestrial – 165 hours in the field
Drone – six hours in the field
Estimated cost of deliverables:
Terrestrial – $12,500 – $15,000
Drone – $1,000 – $3,000
The efficiency of the drone survey vs. traditional survey methods results in deliverables being produced quickly and at a savings of $9,500 or more.
Traditional distribution center inspections may interrupt the supply chain flow resulting in expensive down-time costing distribution center operators' significant interruptions in revenue while the labor costs continue. As we've demonstrated, drones can complete an inspection in much less time at much lower expense with increased safety. Further, the reduced inspection time facilitates addressing problems faster and more efficiently.
Drones can prevent the need for major maintenance projects with more frequent inspections – heading off a potential business disruption.  Utilizing drones for inspections is an initiative that can be deployed immediately, delivering critical data on-demand, resulting in significantly improved maintenance practices.
Questions about ROI and how the numbers would look if you started a drone inspection program? Reach out to our team for a free consultation today.
Drone Training for Utilizing Drones within Distribution Centers: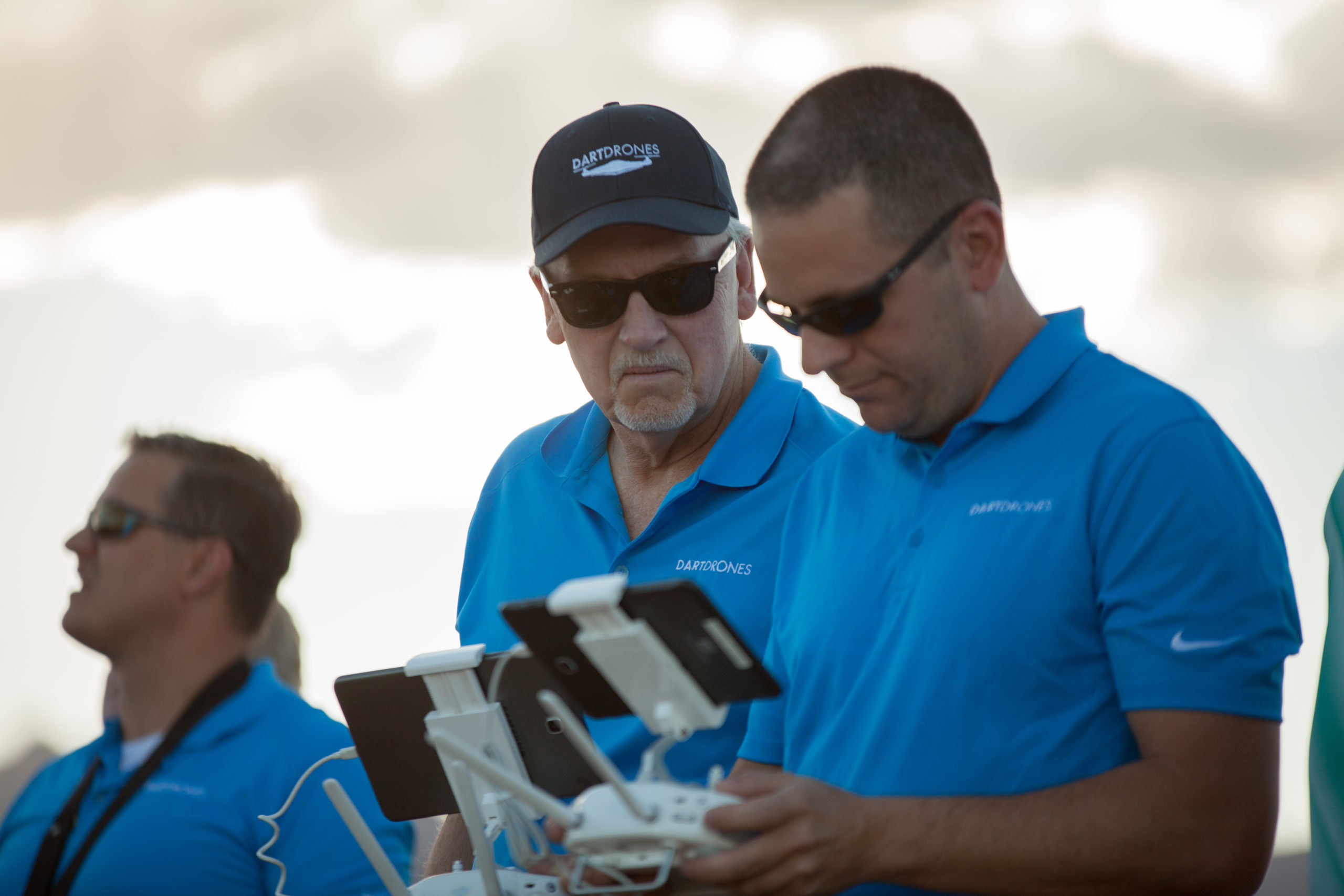 If you're new to drones, you'll want the appropriate training prior to launching that new investment your company made in the latest drone technology. Below is a list of training courses our experts recommend when starting a drone program for distribution centers.
An excellent course for beginners or self-taught drone pilots. Master the fundamentals and principals of flying, autonomous flight, and how to fully utilize the settings and functions of your drone. This course is offered online, live/virtual, and in-person.
If you're interested in operating a drone commercially, you'll need to obtain your drone pilot license. The Federal Aviation Administration requires all individuals flying a drone for business, successfully pass this 60-question exam. This course ensures our students fully understand the complete concepts of aviation and are ready to ace their exam.
Our Aerial Drone Inspections course is a two-day workshop with multiple flight sessions geared to developing the skills you need to fly, gather, and analyze aerial inspection data. Course prerequisites include 5 + hours of flight time and a Part 107 Certificate.
Sharpen your skills and take your aerial ability to the next level with mapping and modeling. Develop the skills you need to effectively gather, analyze, and export mapping data. Construction, architecture, and engineering are just a few industries using drones to collect mapping and modeling data. High-quality maps can be produced more quickly and economically than traditional methods.
Leaders in the Industry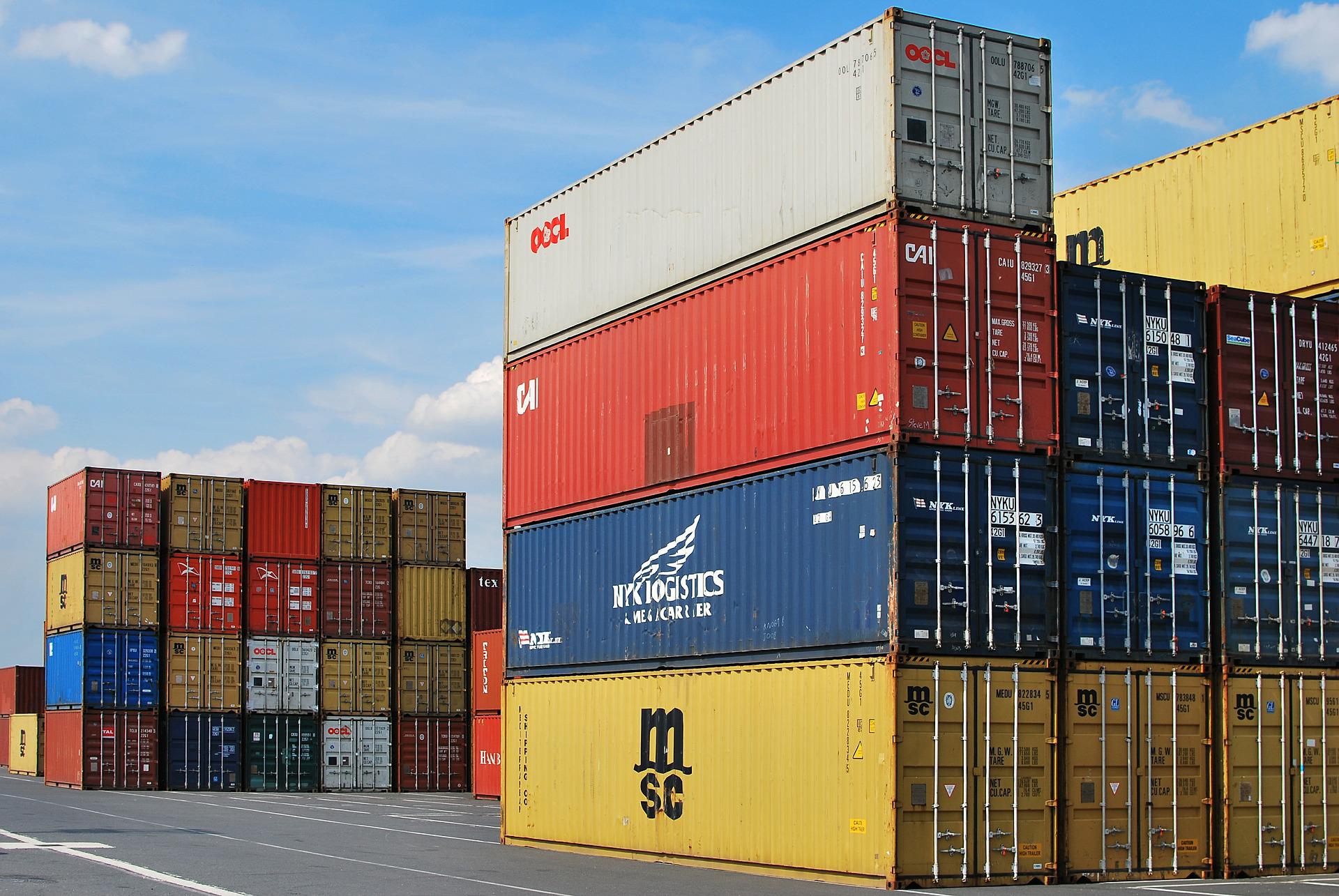 As you read this, several highly visible and well-known distribution center operators are incorporating drone technology in their operations. Others in the supply chain that don't share the distinction of name recognition fly under the radar with "proof of concept" drone programs such as "last mile" delivery. Other organizations have chosen to implement more proven drone solutions for mundane tasks such as capturing inventory with zero defects. Accurate and timely inventory may not be glamorous, but the improvement to the bottom line (and balance sheet) is what really counts. Here are some examples of corporations who have already adopted drones in their operation or are leading the charge, solving technological challenges for automated solutions utilizing drones:
Relevant Part 107 Regulations for Operating Drones for Distribution Centers: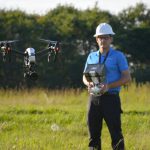 Operating drones around commercial businesses like a distribution center presents challenges to experienced drone pilots as well as those starting out. Distribution centers are frequently near major airports, if not co-located. If you plan to launch a drone program in this space, it's vital to be insured and well-educated on safety and security protocols as well as the FAA's regulations governing commercial drone operation in the National Airspace System (NAS), also known as "Part 107."
As a Part 107 certified UAS pilot, you are responsible for complying with FAA-specific rules when operating drones for inspection or mapping. A common scenario is how you execute a flight in controlled airspace (submit a LAANC authorization request). Another may be a mapping project that would be very easy to complete BVLOS covering more area per flight, but is impermissible without a FAA waiver. As a beginner, flying beyond visual-line-of-site is not advised until you've logged several hours of flight time in advanced operations.
Safety of flight is the primary factor regardless of industry or type of operation. While drones reduce the risk to workers when performing inspections, it is not eliminated when flying on-site. Developing and maintaining a "safety first" mindset every time you operate a drone is an absolute must. The FAA's Advisory Circular for UAS, is essential for improving your risk assessment and decision-making processes. These require the remote person-in-command (PIC) to identify potential risks and know what to do when an emergency arises. Scenarios will vary from site-to-site: risks on a rural mapping project will be much different than an urban 3D modeling mission – as a result, your operating practices must reflect adaptability to the scenario.
Another concern of companies using drones is security of the data collected. Digitized assets have value and companies are taking measures to safeguard their digital assets. As an example, you may be required avoid the use of certain flight and data processing applications or avoid operations while connected to Wi-Fi and the internet. Understanding the company's protocols and evaluating your drone's security status will help keep their data secure.
There's a lot to consider when it comes to running a safe and secure drone operation in the logistics supply chain. How well you manage the demands and requirements of the company is dependent on your attitude towards meeting those demands and running an effective drone program.  There is no shortage of resources available to assist in developing standard operating procedures (SOPs) for your program. Well thought-out SOPs will reflect your "safety first" mindset and demonstrate to your company they made the right decision investing in this technology. Your efforts will result in a program that runs smoothly, professionally, and be valued by the company's management team.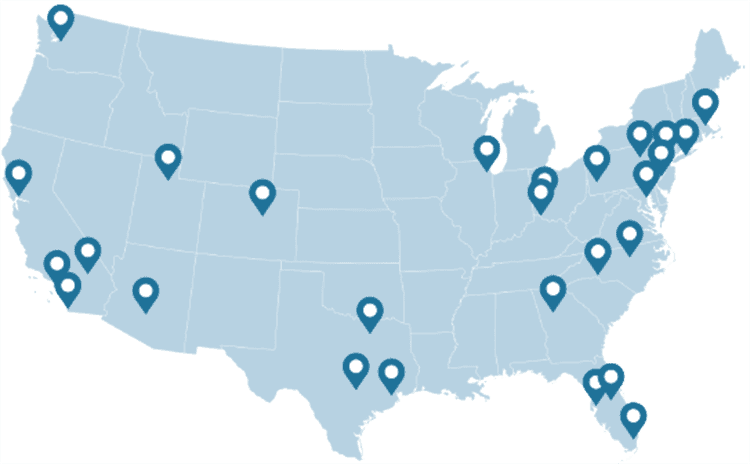 As seen on ABC's "Shark Tank"
WHY DARTDRONES? We have a proven track record for training pilots in dozens of industries.
22
QUALIFIED
INSTRUCTORS
Our instructors have manned aviation experience flying airplanes and helicopters and have gained the highest drone piloting recognitions in the industry. Many own successful UAS businesses themselves.
10+
CITIES
NATIONWIDE
As featured on ABC's Shark Tank, we are the nation's leading drone training company with an extensive network of alumni and partners throughout the country.
150+
HOURS OF
MATERIAL
Created and refined by UAS training experts, our curriculum is the best in the industry and has been tried and tested by clients in dozens of industries.
25K+
PILOTS
TRAINED
With a community of over 65,000 drone enthusiasts across the US and internationally, DARTdrones is at the forefront of UAS technology.
Expert Instructors
Our students absolutely love our instructors! Our classes are engaging, fun, and extremely informative.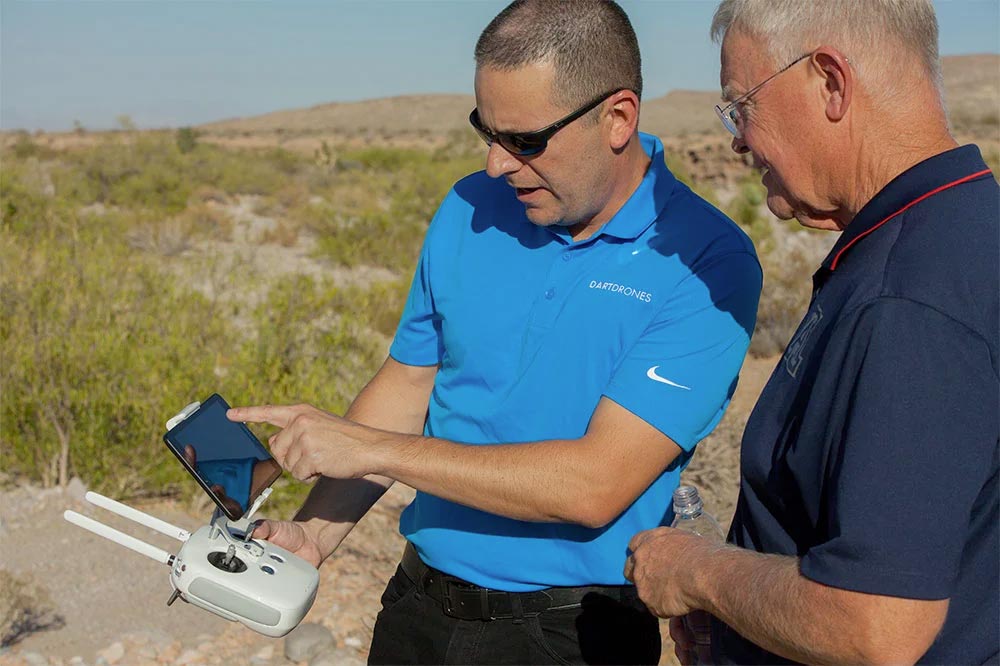 Advanced Training Courses
We don't just train our students on the basics. We have extensive advanced training courses to help our alumni succeed in mapping, inspections, disaster response, aerial photography, night operations, and search and rescue.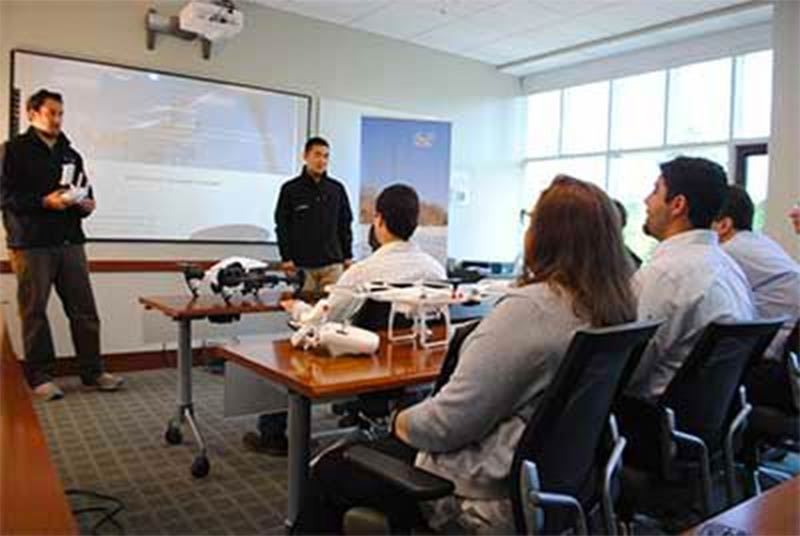 Industry Certified and Vetted Curriculum
Our curriculum has been vetted and certified by AUVSI, the leading UAS industry association, to ensure professional quality.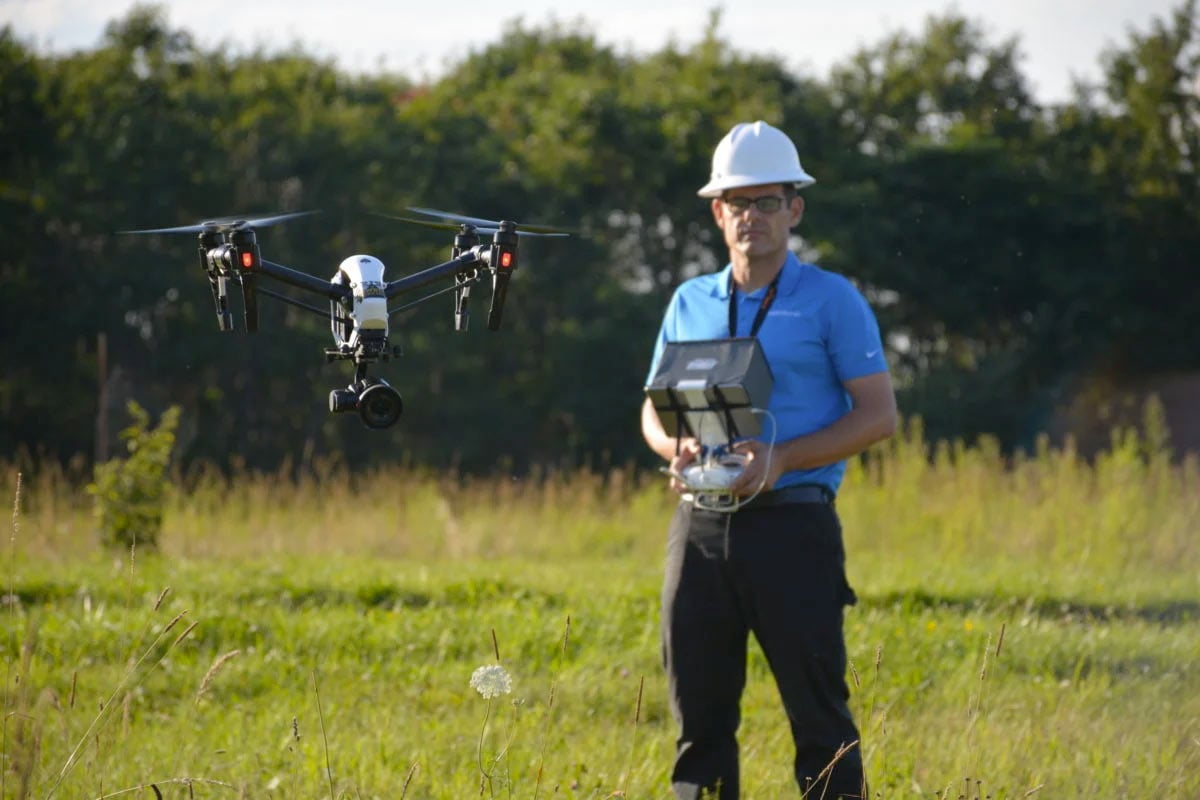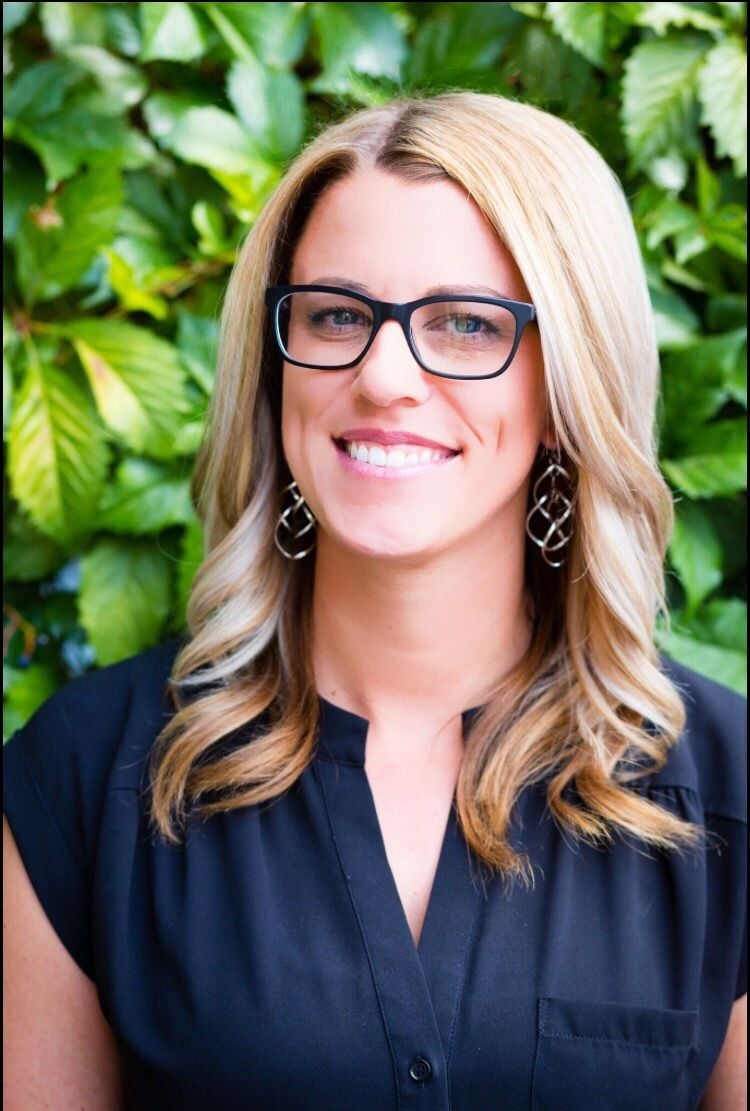 Learn More Today!
Alex is happy to help