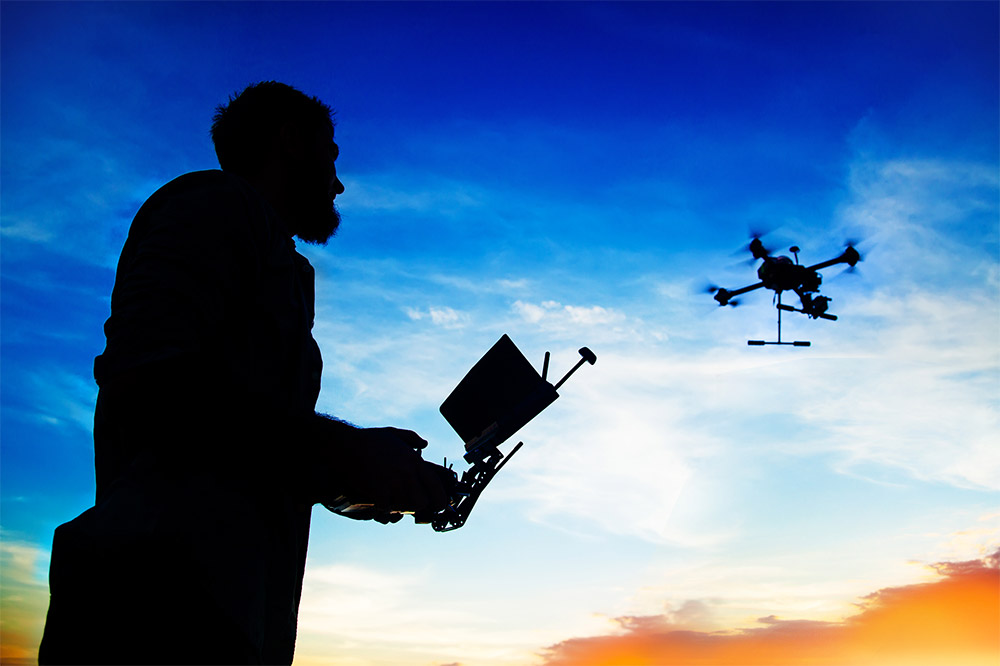 Expert Drone Advice
Flying Drones in the Winter: Expert Tip
Flying Drones in the Winter Video
Do you wish you could fly your drones in below freezing temperatures? Watch our tips for flying drones in the winter.
When the weather drops outside, there can be several effects on your drone and accessories. Cold weather has been attributed to reducing flight time and other battery related errors. And let us not forget the effects it has on the drone pilot!
When the temperature started dropping, Christina, our Minnesota Flight Instructor began using fingerless gloves with fold over mitts that were perfect for flying drones outside in the cold. Now, however, at -15 windchill, she enlists help from a few gadgets to help her stay warm and toasty!
Video Transcription: Baby its cold outside! Is this you in the cold weather? Its 1 degree outside with -15 windchill temperatures and I am freezing! When I first started flying in cold weather, around 30's, 40's and 50's, these little fingerless gloves worked great. They have a little fold over mitts and were perfect for flying out in the cold. Now that its gotten a little bit colder than that, and there's snow on the ground, I went ahead and bought myself one of these for my transmitter. All I do is set it up with the velcro in the back and then I can slide my hands in here and they stay nice and warm while I'm flying the drone around. I love having a stylus pen. I can change the settings on my camera or drone while keeping my fingers in my mittens and keep them toasty warm. This has been a cold weather tip from DARTdrones. Please like, comment, and share!
About DARTdrones Flight School
DARTdrones is the national leader in drone training with the best flight instructors in the industry. We offer classes both online and in-person throughout the country. All of our flight instructors are manned aircraft pilots and certified drone pilots. Our team of experts include FAA Certified Flight Instructors, military veterans, Blackhawk helicopter pilots, commercial airline pilots, and a curriculum developer of one of the Navy's drone programs. Our classes include:
Part 107 Test Prep – Learn to pass the FAA's Part 107 Airman Knowledge Exam with our in-person or online Part 107 Test Prep Course.

Drone Pilot Training – Learn to fly your DJI Phantom or Inspire in this hands on flight training class.

Launching a Drone Business Under Part 107 –  Learn the ins and outs of starting your own drone business including Developing Your Drone Business Strategy, Finding Customers, Business Operations, Legal Considerations and Liabilities, and Drone Insurance.

Custom Training – Our expert can come to your group for custom training. We train corporate groups, small team, police departments, fire departments, and government entities.
Subscribe to Our YouTube channel: https://www.youtube.com/channel/UCoM7P689zFLAcGqgKbEdqHQ