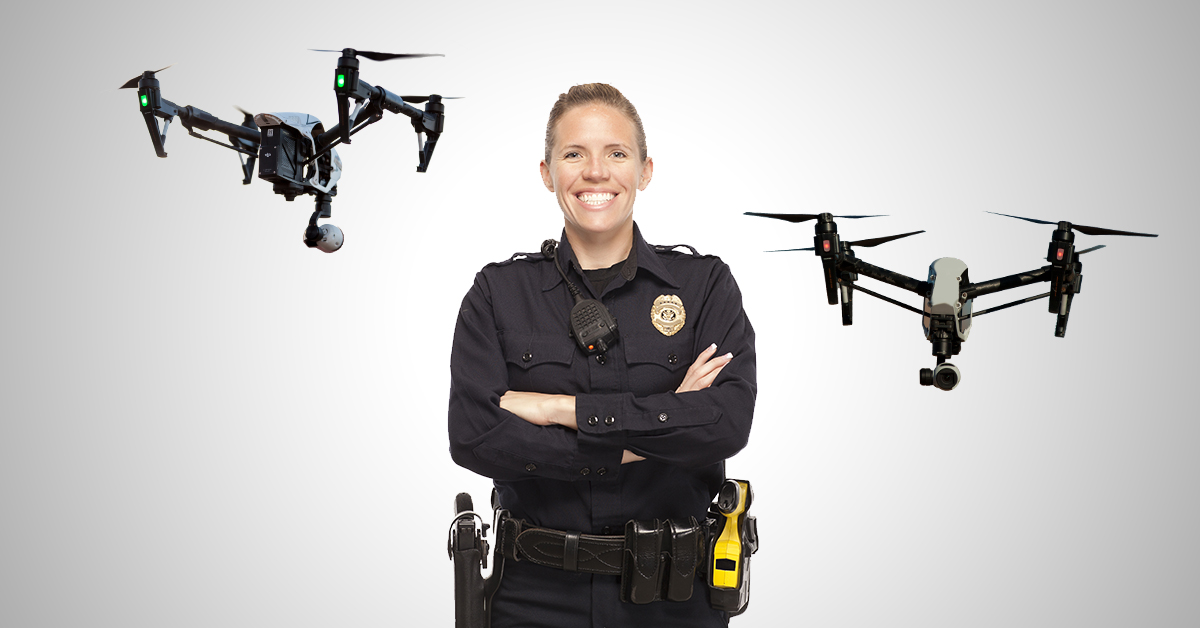 Expert Drone Advice
Public Safety Drone Program – UAS Considerations
What to consider when launching your public safety drone program
It can be overwhelming when looking at what offerings are available in the drone market today. Each public safety drone program is unique and requires a specific sUAS platform. There are many considerations when choosing what platform works best for your specific uses. In this article, we will discuss the different factors to consider for your public safety drone program.
Platform considerations for law enforcement
There are several considerations that are of importance to make a UAS capable for law enforcement operations:
Flight time: Due to an unknown duration of an incident, more flight time per battery is important. Second in importance to the flight time duration to a single battery is the ease of recovering the aircraft and changing out batteries and being able to return to station.
Sensor system: For a law enforcement UAS to be truly valuable it must be night operations capable. This typically means having the ability to utilize a FLIR system
Wind/Weather capability: Law enforcement incidents cannot be planned and encountering inclement weather is probable at some point. A larger UAS platform can have more capability in maintaining a stable hover in a stiff wind. Other options would be to have the UAV weatherproof/water resistant for operations in rain.
Ease of deployment: To be effective the UAS must be quick to deploy, typically from a patrol vehicle. Folding UAS that can be more compactly stored in the patrol vehicle can provide a distinct advantage over having to retrieve the UAS from a central location prior to deployment.
Platform considerations for fire services
The considerations when selecting a UAS for fire service use has much in common with their law enforcement brethren:
Flight time: As with law enforcement incidents, the duration of a fire incident cannot be predetermined. A longer duration battery is preferred.
Sensor system: Structural fire fighters have utilized FLIR technology for years to provide situational awareness of the fire environment. Being able to utilize the same technology from an aerial perspective can provide intelligence that is impossible to acquire by ground based imagery.
Wind/Weather capability: Common with emergency situations, the day and time of the incident cannot be predicted. The weather that exists must be dealt with. The more weather capable the UAS is, the more use that it will see.
Payload capability: For rescue purposes, the ability to carry and deliver a payload, e.g. rope tether, life preserver, radio, etc. can be the difference between life and death. UAVs are capable beyond only being able to capture images and video.
If your department is considering launching a public safety drone program, contact us at 800-264-3907 for drone training and drone consulting.
Be sure to catch our next blog on our experts' top public safety drone picks!