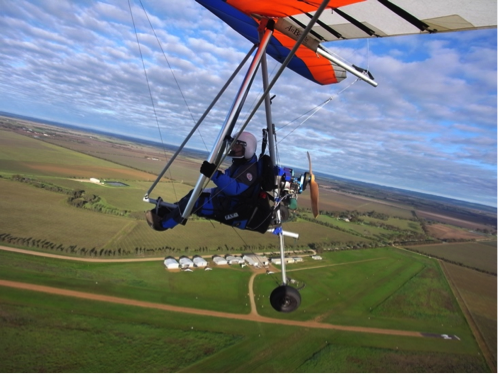 Expert Drone Advice
Tips on How to Prevent a Drone Crash From a DARTdrones Flight Captain
Every drone pilots' worst fear is crashing their drone. Roger Hall, one of DARTdrones' flight instructors, has some tips for drone pilots on how to prevent a drone crash and safely fly their drone. He is originally from Massachusetts, and is currently a retired firefighter living in Naples, Florida.
Hall was always interested in flying and took lessons to be able to pilot a trike (pictured below). He became interested in drones after learning how useful they can be to fire and police departments. Hall started flying on a small toy drone and moved up to much larger ones. Now, as a DARTdrones flight instructor, he is confident flying any drone he can get his hands on.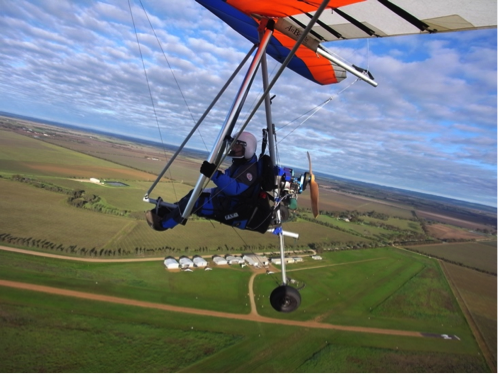 Image © Nanolight
Some of Hall's tips to prevent a drone crash are simple. He thinks that before someone buys a drone and sets off to fly it they need to educate themselves a little about what they are doing. Being prepared is a must, and knowing everything about the drone you are flying is a must.
Knowing a little bit about where you can and cannot fly a drone can save you a lot of time and hassle. Hall recommends checking the weather and wind speed before every flight. Just having the knowledge before you go out and fly can really reduce the chances of a drone crash and increase pilot confidence.
No matter what type of aircraft a pilot is flying, pre- flight checks are required. Hall says checking the rotors and the stability of your camera on the drone is important before takeoff. If one of your propellers is loose it can cause the drone to crash mid-flight.
Further, knowing your surroundings and where you will be flying the drone is very important to prevent a drone crash. Having the knowledge of three or more places to land the drone incase of an emergency is also a necessity. The more confidence a pilot has in the air the easier it will be to handle the drone in an emergency.
Practice, practice, practice! Hall says the more you practice flying a drone the more confidence you will have. To prevent a drone crash all a pilot needs is a little training and a lot of preparation.
The unfortunate truth is that all drone pilots will have a crash at some point in their flying career. These three simple steps can drastically prevent a drone crash:
Pre flight checks.
Do a simple flight survey before you fly and find emergency landing spots.
Be confident in your flying skills and don't bite off more than you can chew.
Hall is a big believer that drones will change the world for the better in the coming years. He also believes that people need to just give them a chance and see how much good they can do before they judge them for previous bad incidents.
Thank you Roger for agreeing to help out with this post!
—
This article was written by Alex Martin. He is a junior at Texas Christian University studying Strategic Communication and a minor in Photography. He is from St. Louis, MO and loves playing hockey with his dad and water skiing at Lake Ariel. Alex is very interested in how the drone industry will expand in the coming years.