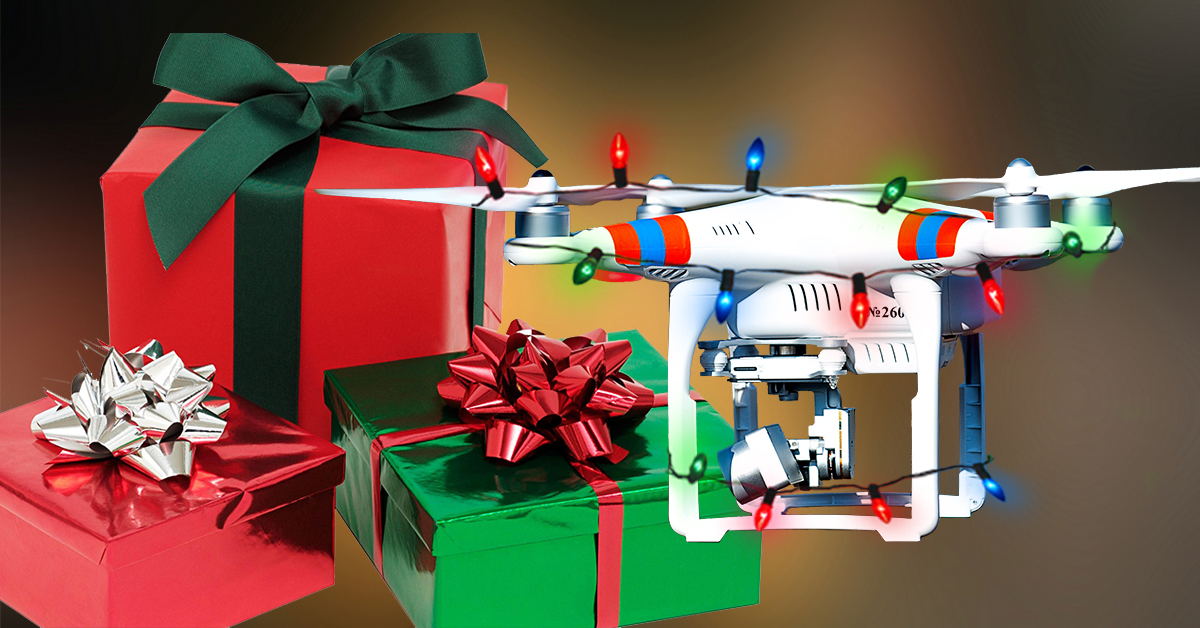 Product Buying Guides
Holiday Drone Gift Guide 2016: Top Ideas for Drone Pilots of All Levels
With Christmas right around the corner, holiday shoppers are frantically scrambling to find the perfect gift for their loved ones. For those that don't know much about drones, expect that every man, woman, and child is hoping to find one under the tree this Christmas, finding the perfect drone gift can be totally overwhelming.
We are here to help! We have broken out the best drone gift options for every type of drone pilot.
Drone Gifts for the Beginner Drone Pilot
Thousands of people are going to become first time drone owners this holiday season, but as the one buying the gift, how do you know which drone is right for them? There seems to be drones of every shape, style, size, and price. For the beginner drone pilot, a small toy drone may be the perfect gift. They can figure out if they would like to take their hobby further and someday upgrade to a larger drone. Check out some small toy drone options:
Parrot BEBOP DRONE & Parrot SKYCONTROLLER ($299.99)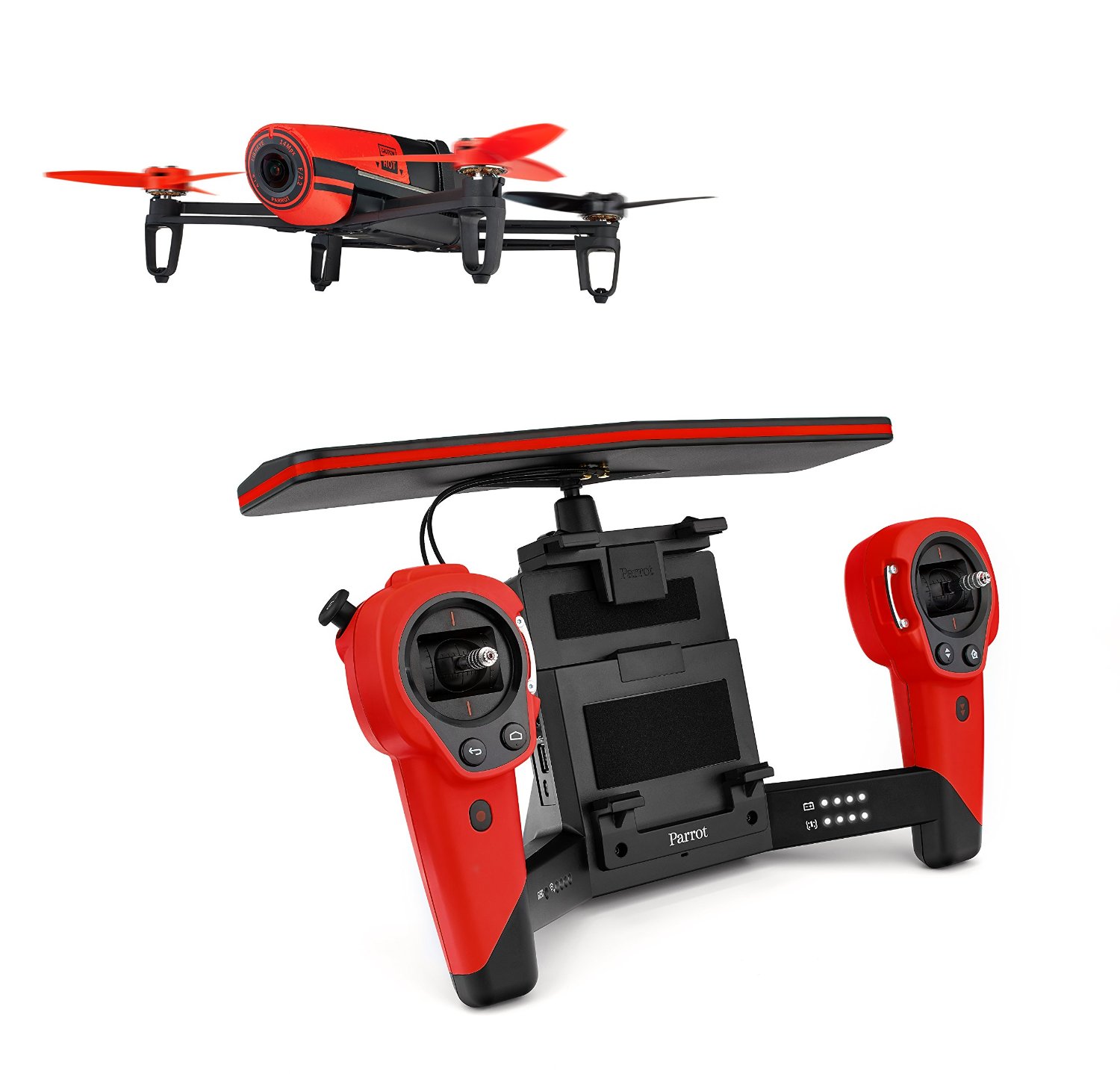 This drone is perfect for beginners who have never piloted a drone before. The Bebop drone's controllers are ergonomically designed for comfortable, easy flights, and it even takes good quality video and pictures. With the "emergency" mode, it lands automatically without instruction, to ensure your Beginner Drone Pilot is always safe.
Blade 200 QX BNF with SAFE®Technology ($149.99)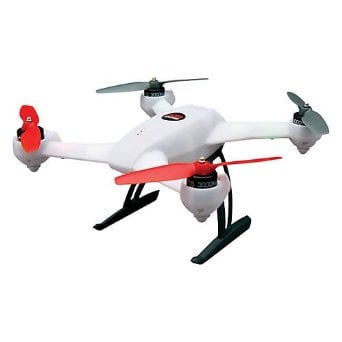 The Blade 200 QX provides smooth flight capability using SAFE Technology, which will assist your Beginner Drone Pilot on their flight. When the control sticks are released, the Blade 200 QX will remain self-leveled, which is great for practicing on before making the transition to more robust drones.
Drones 101: Drone Aviator Readiness Training Online Course from DARTdrones (Free for a limited time)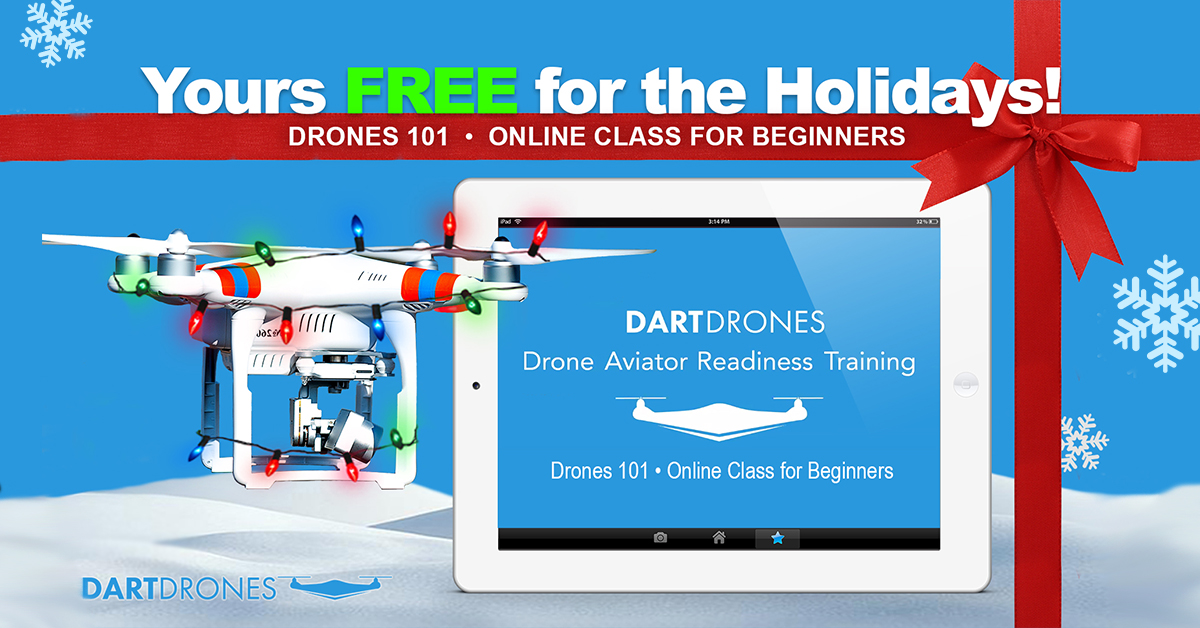 Keep your Beginner Drone Pilot safe by enrolling them in the DARTdrones Drone Aviator Readiness Training Online Course. This 1-hour interactive course goes over the different drones on the market at different price points and complexities, the rules and regulations as mandated by the FAA, tips and tricks for safe flight, and the biggest safety concerns when operating drone equipment. Keep your Beginner Drone Pilot from fines or confiscations this holiday season.
Enroll for Free Here: https://www.dartdrones.com/drones-101-holiday-gift-2016/
Drone Gift Guide for the Young Aviator
Does your child dream about becoming a pilot when they grow up? Make their dreams come true with these kid-friendly and safe toy drones at friendly price points. Makes for amazing stocking stuffers or gifts from Santa!
Sky Viper 2 Inch Nano Drone ($25.49)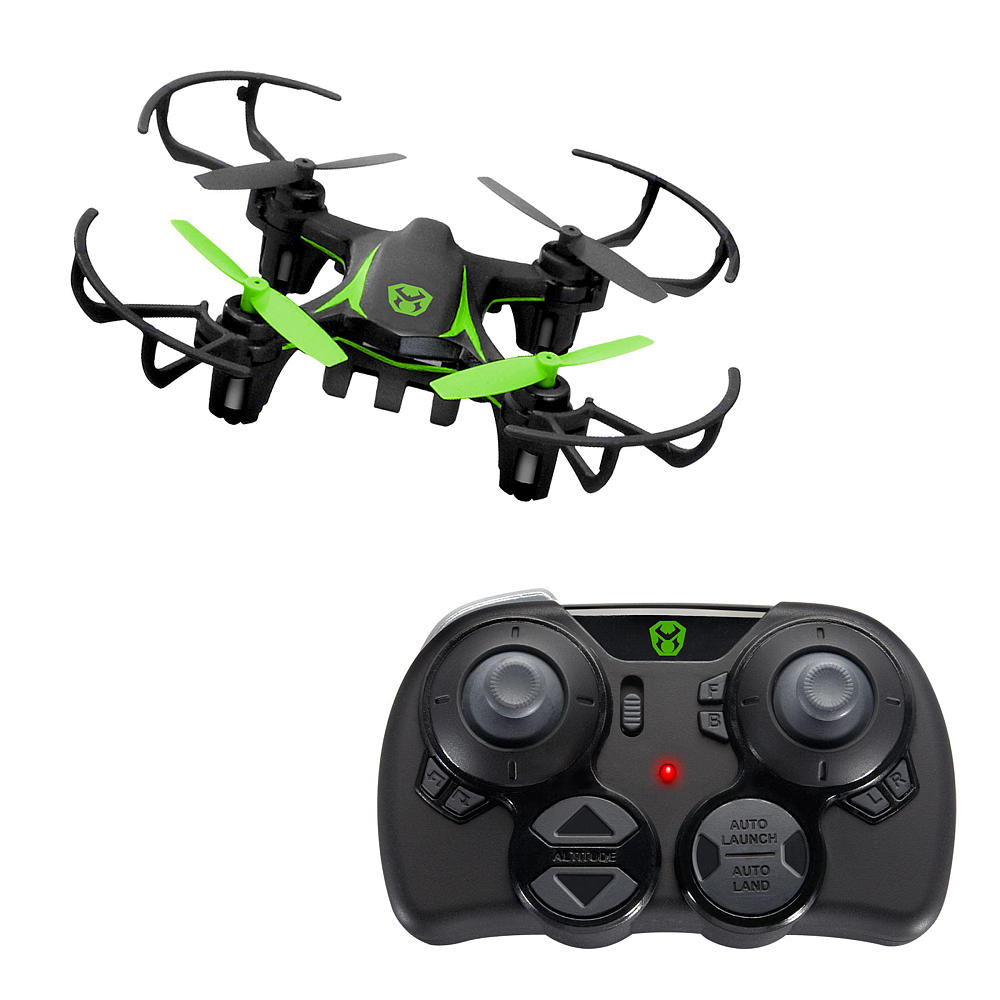 This drone is under 3", can be flown indoors and outdoors, and is super lightweight and durable. It is agile and its 4-bladed sensors allow for precision piloting. For kids 12+
JJRC F180 Mini RC Quadcopter Drone ($31.99)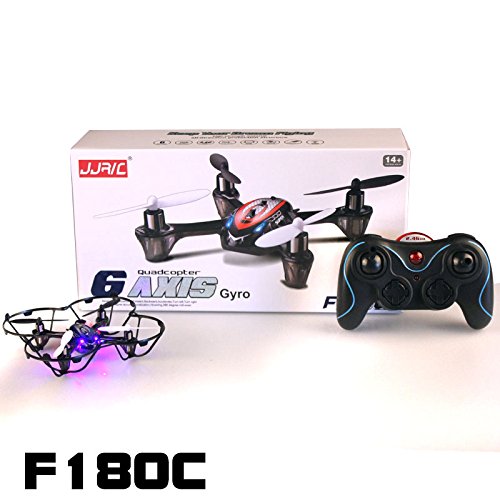 This drone comes with a removable protective prop protector so your kids can practice flying without the damage! It has 6 colorful LED lights for added coolness. This drone can even perform 360 degree roll-overs!
Drone Girl's I Fly Like a Girl T-Shirt ($21)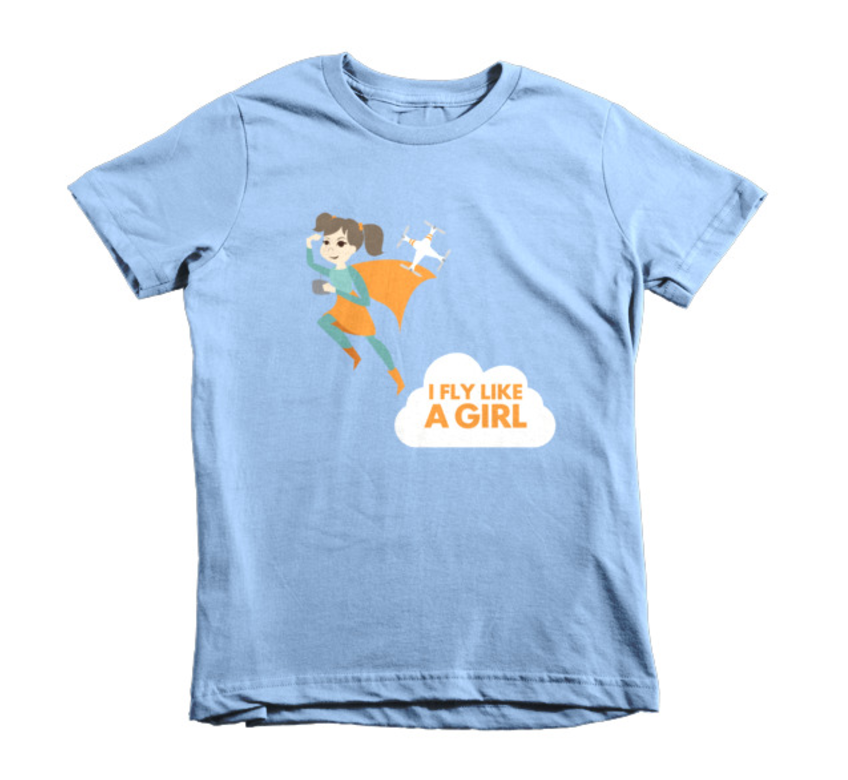 The Drone Girl, Sally French, is a great role model for any new drone pilot. The Drone Girl is one of the leading blogs in the drone industry. Check out her site for great industry updates! Check out her t-shirts here.
Gift Guide for The Drone Entrepreneur
The Drone Entrepreneur wants to quit their 9 to 5 job and start a business in the drone industry, but is having trouble finding their niche. Here are some great gifts to help them along and start 2017 off right!
DJI Phantom 4 Professional ($1,499; Now $999)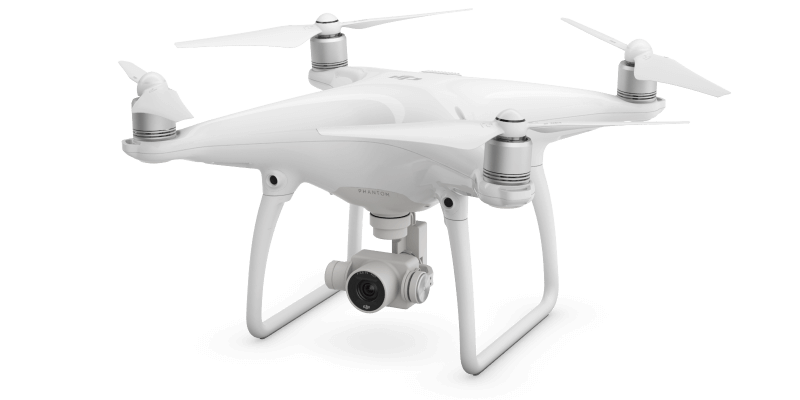 The newest in DJI's Phantom family, the Phantom 4 Professional is the only drone your Drone Entrepreneur will need to start their business. It features an updated camera, a 1-inch 20-megapixel sensor allowing it shoot at 4K/60fps video with burst mode stills at 14 fps with no added weight. It includes 5-directions of obstacle sensors and 4-directions of obstacle avoidance. The controllers now feature a 5.5 inch 1080p screen that is more than twice as bright as a phone or tablet that would have been used on previous models. The screen is now more visible in direct sunlight, without the need for a controller hood.
Launching a Drone Business Under Part 107 Course by DARTdrones ($300)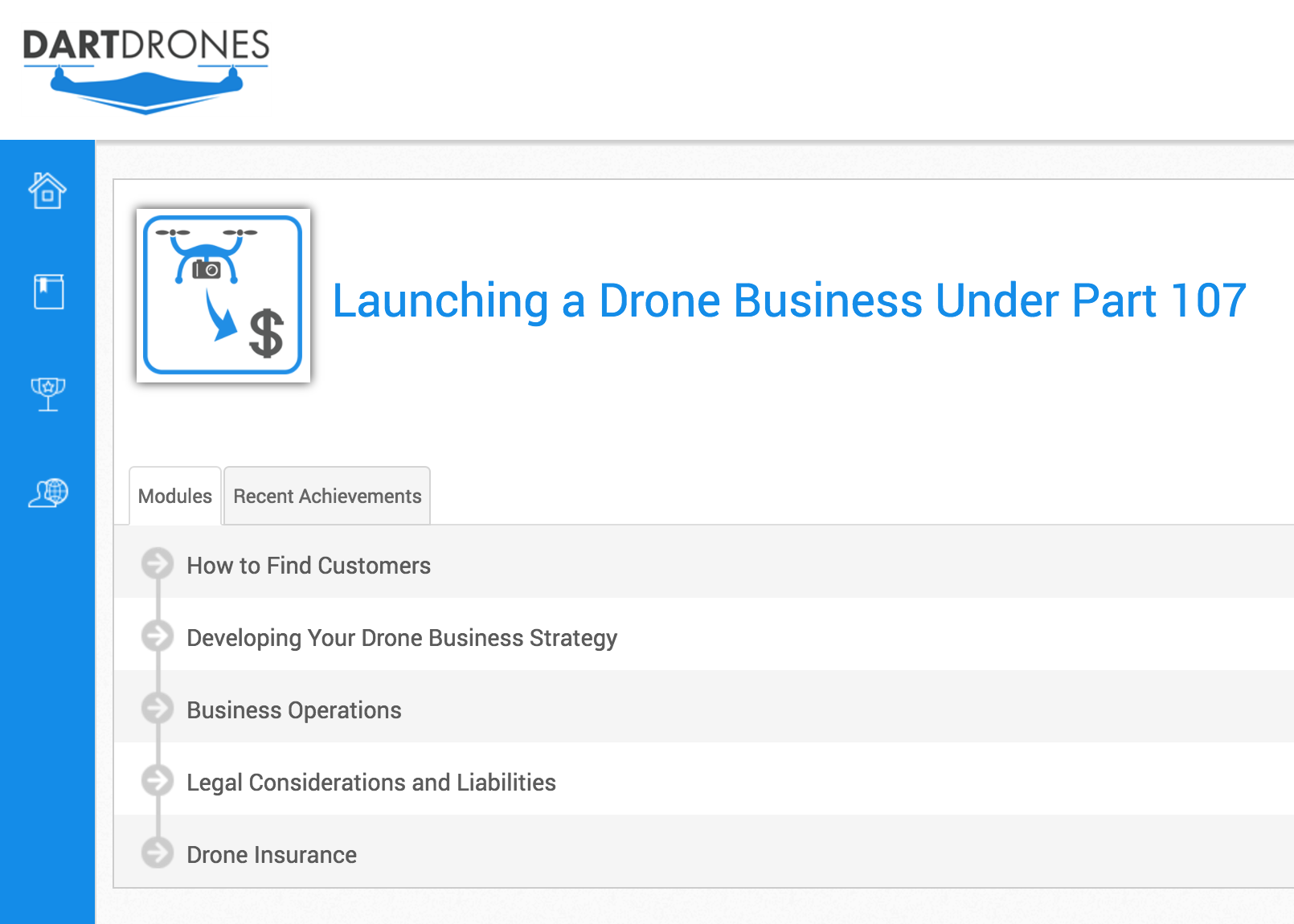 This course will give your budding entrepreneur everything they need to start their drone business. They will gain access to our online portal filled with classes such as Marketing Your UAS Business, Insurance and Liabilities, and Software and Applications – all crucial topics for Drone Entrepreneurs.
Part 107 Test Prep Course with DARTdrones ($250 Online, $670 In-Person)
Learn to pass the FAA Airman Knowledge Exam with the DARTdrones Part 107 Test Prep course. Offered both online and in-person throughout the country, passing the Part 107 Exam allows drone pilots to fly commercially and make money with their drone! Learn More Here
The Hobby Drone Pilot
If your drone pilot loves flying their drone recreationally and taking it with them on trips and outings, here are some great accessories to keep their drone in tip top shape.
DJI Phantom 3 and 4 Backpack ($49.95-$104.95)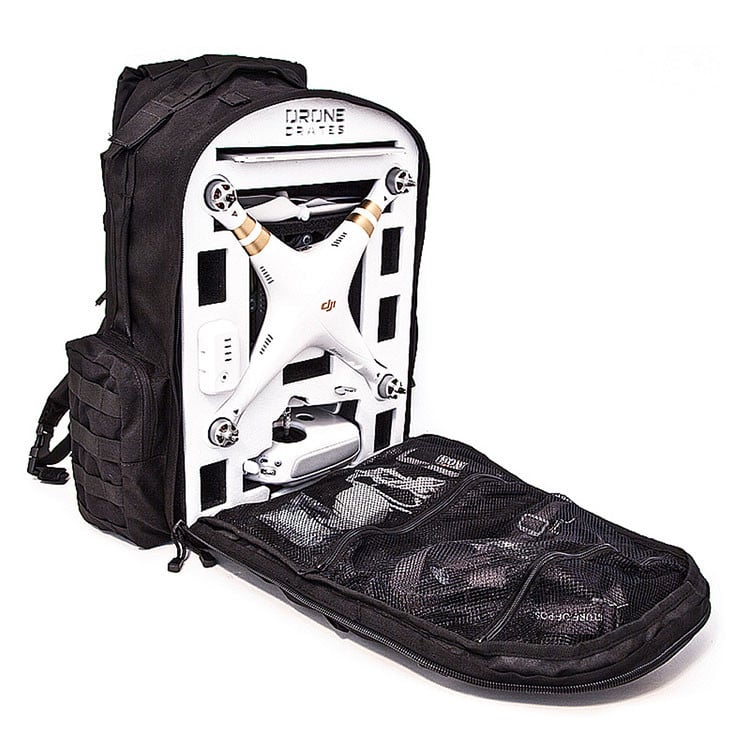 A backpack is a great gift for any Recreational Droner. It is perfect for on-the-go outdoorsmen who take their drones with them on adventures. Opt for a hardcase backpack to keep their drone safe while they are traveling!
Drone Floatation Device – WaterStrider ($99)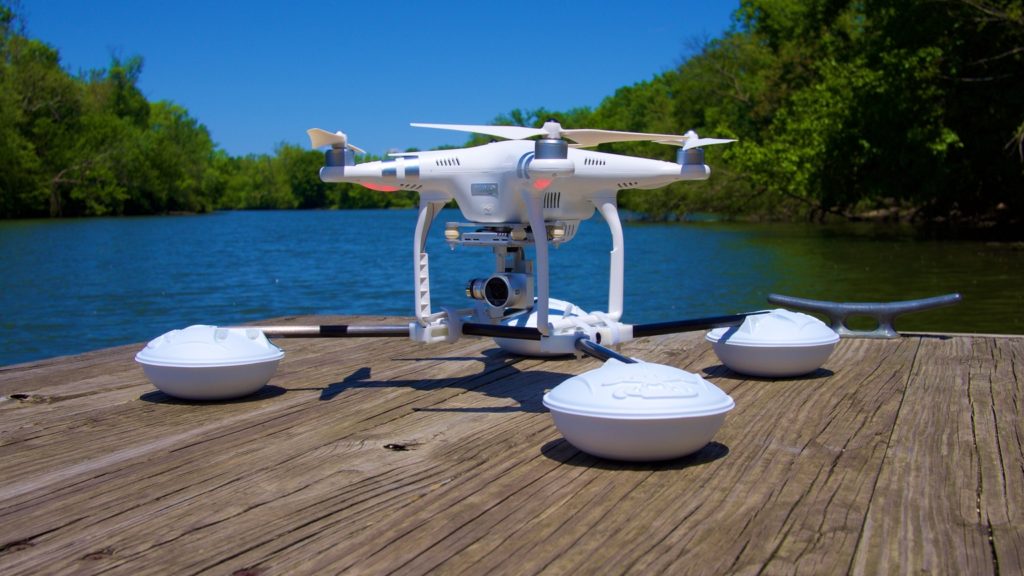 Check out this cool new drone innovation from DroneRafts. Help your Drone Hobbyist fly their drone over water without the fear of it touching down and damaging their equipment. Perfect for hobbyists, outdoorsmen, and casual photographers who are still getting the hang of their drone.
Hoodman 3 Foot Drone Launch Pad ($79)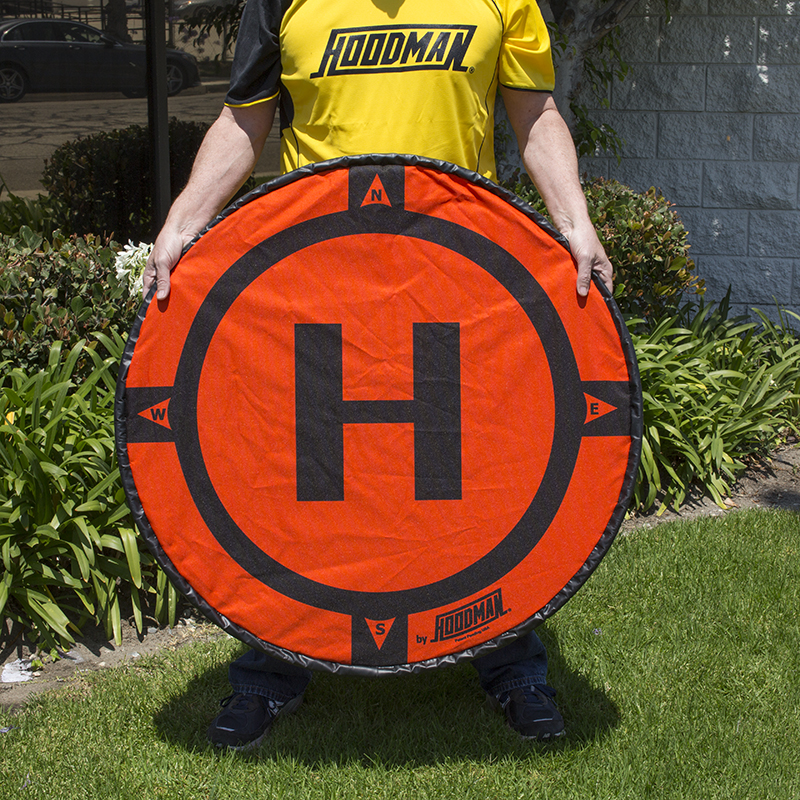 Grab a really cool and user friendly Hoodman Launch Pad for $79. These are great for making sure that new drone pilots are protecting their drone and practicing being able to land exactly where they want.
DARTdrones is a national flight school for drone pilots offering expert certification and training.