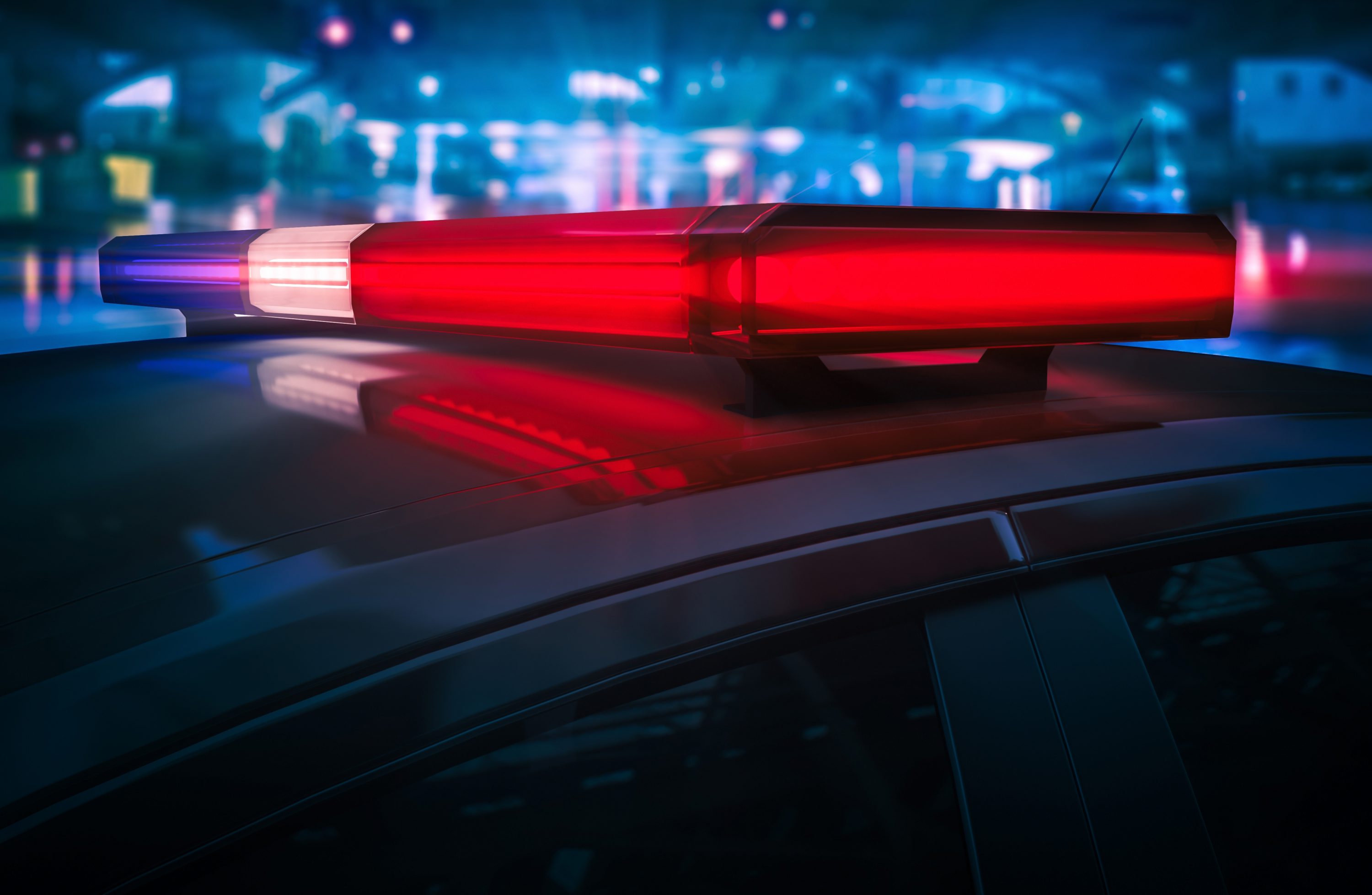 Public Safety
10 Lesson's Learned From Flying Law Enforcement Drones For My Public Safety Department
As a public safety UAS Chief Pilot who has successfully integrated law enforcement drones into his agency, Mike Uleski shares with us his 10 lesson's learned within this rapidly growing industry. Within this article, Mike shares his UAS experiences, both positive and negative, to help other departments pave the road to a successful UAS program.
Lessons Learned From Flying Law Enforcement Drones
1. It is a lot of work
Very few agencies will have a standalone UAS division. Most will consist of officers from a wide range of assignments, specially trained to be a UAS pilot. This may even include the Chief Pilot who has a primary position, and has had the responsibilities of the UAS unit added to their day to day work.
The requirements for a well run UAS unit is very similar to that of a full time manned aviation unit. When possible, try to spread the work out amongst the unit members so that no one member is inundated or overwhelmed with responsibility.
2. Learn to like paperwork
Mission reports, maintenance reports, crash reports and investigations, training documentation, policy, directives, monthly inspection reports and monthly operations reports to administration. A public safety agency runs on paperwork and documentation. A well written policy will provide guidance on what and when documentation is required.
3. Selecting your pilots
Pilot selection is an item that requires careful consideration. Safely operating a UAS in the public safety environment requires good judgement, technical knowledge, and hand eye coordination. Always take advantage of anyone that has any manned or R/C aviation experience, but this can be a rare skill set to find in agencies that do not have a manned aviation program.
Most agencies use seniority when selecting applicants for specialized units. With UAS being a relatively new technology, it can be an excellent opportunity to look at your younger officers who have been raised in a technological environment.
Lastly, I have seen agencies that intend to train their first line supervisors, Sergeants, to be the primary UAS operators. On the surface this looks promising as these individuals typically have a well developed skill set of judgement and responsibility, but I do not recommend utilizing these positions as your primary UAS operators. The issue arises that for many incidents where the UAS is going to be deployed, the supervisor is most likely going to be part of the incident command structure. This does not allow them to devote proper attention to the flight operation. Having a subordinate as a UAS operator allows the supervisor to delegate the mission requirements and have relevant intelligence gathered, while concentrating on the incident at hand.
4. Training, training, and more training
Anyone working in public safety is used to training. It has been long established that in stressful situations you will fall back to your level of training. Depending on the level of experience of your selected pilots, you may need to simply apply previous experience in aviation or R/C aviation to public safety mission requirements, or you may be starting from scratch with trainee pilots with no previous experience at all.
No matter the experience level, it is important to have a standardized training program, both for knowledge and flying skills. This training does not stop once the pilot is cleared and authorized for operations. I like to have one training event each month for all of my pilots to review previous skills, work on new techniques, and practice scenario based missions.
5. Educate your administration and supervisors
Most agencies will have policy written that outlines who is able to request or authorize the use of the UAS. These responsibilities will usually lie with an administrator or supervisor. Your pilots have completed the training program and now possess a solid knowledge of regulations and UAS capabilities and limitations, but what about the person requesting the UAS?
As a UAS pilot, it is ingrained that as the pilot-in-command, you hold ultimate responsibility for the flight operation. The difficulty comes when supervisors, tasked with requesting or authorizing the use of the UAS, makes a request that unknowing to them would violate FAA regulations, local and state legislation, or aircraft capability.
A simple solution is to provide an abbreviated course designed for your administration and supervisors. Teach them the basic FAA regulations or COA requirements, inform them of current and pending legislation, and then take them out for a first hand experience with the UAS. The more that your administrators and supervisors understand these factors, the more efficient your operations will become.
6. The media, the good, the bad, and the ugly
The use of a UAS is a high profile event. Even for simple training events, you may be contacted by the media to provide a story. With this high profile coverage comes the responsibility to always show the use of UAS in a positive light with well trained pilots, an organized operation, and a respect for citizens rights.
In addition to the training of your administration and supervisors, as mentioned above, also provide some training to your Public Information Officer (PIO). The PIO is the face of the agency and their performance reflects on the agency as a whole. Some PIO's will be more comfortable allowing a member of the UAS unit to answer technical questions, but a basic knowledge goes a long way.
7. Involve your community
UAS technology is new and exciting. Many people have a limited first hand experience, and are very curious. Bringing the UAS to public events is an excellent opportunity to educate the public on UAS technology, and transparency in how the agency is using that technology.
8. Engage with other local agencies
Along with educating the general public, other agencies in your area may also be curious about UAS technology, but have not taken the step yet to integrate them into their own agency. Many agencies work closely under mutual aid on a regular basis. Depending on your agency policy, the UAS may be available for mutual aid for other agencies. It is important for the other agencies to have an understanding of when they can request the use of the UAS, and what the UAS capabilities and limitations are.
9. Make a legacy
Some agencies are lucky and will have an individual on staff with aviation experience, or simply the motivation to form a UAS unit. These individuals may bring extensive knowledge and experience, making their job of being a Chief Pilot much easier. As a Chief Pilot, they will be highly successful in supervising the unit, flying operationally, documentation, being involved in the UAS industry, and following current and upcoming regulations and legislation. But what happens when that person retires or leaves the agency? It is critical that knowledge and experience is passed down to others in the unit. Always have a contingency plan that if any one person leaves the unit, that the unit will continue on and be successful.
10. Steal, beg, and borrow
Currently, there are a relatively small number of public safety agencies with an active UAS unit. But this number is growing every day. I always take the time to reach out to other agencies to provide knowledge and experience, and also learn what has been successful or failed for them. Many components, such as policies, forms, and training programs, do not require reinventing the wheel. Networking, and sharing of knowledge and experience makes us all better.
Moving forward
The use of UAS in public safety is only going to grow, and those agencies that are now integrating the technology into their operations are truly the pioneers. UAS public safety aviation is not a replacement for manned aviation units, but an augmentation that provides unique capabilities that are being developed every day. UAS is not an evolution of aviation, it is a revolution of why we fly.
About the Author
Mike Uleski is the Chief Public Safety Flight Instructor at DARTdrones and an active Sergeant with a public safety department in Florida, where he is cross trained as a law enforcement officer, firefighter, and EMT. He has extensive aviation expertise with a degree in Aeronautical Sciences from Embry-Riddle, a commercial pilot certificate with single-engine, multi-engine and instrument ratings, and 17 years of experience building and flying remote controlled aircraft. Mike has trained dozens of public safety departments through DARTdrones and actively flies sUAS for his department. DARTdrones was featured on ABC's Shark Tank in February 2017.