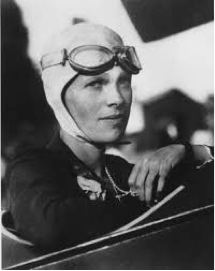 Drone Industry
Female Drone Pilots to Watch Out For
Amelia Earhart is legendary in the aviation industry for being the first woman to fly across the Atlantic Ocean as well as setting many records in the air. Who are some of the present-day female drone pilots to watch out for in this budding technology space?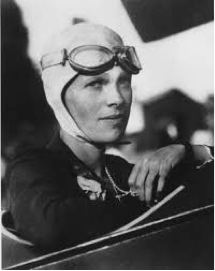 Image © artcreationforever.com
Today the Amelia Droneharts honor Earhart by showcasing female drone pilots from across the world. Their goal is to connect all the female RC pilots and make a bigger impact on the community, as well as inspire other women to get into remote controlled flight.
This post will highlight some of the members of Amelia Droneharts as well as some of the female pilots they have showcased.
Jody Johnson
Jody Johnson purchased her first quadcopter and was hooked after she saw the videos and pictures she could take. She has been featured as a part of DJI's Female Pilot Awareness Month and also has a big following on her social media accounts: GlideByJJ. Capturing video and photographs are not as effective unless you share them. Johnson has done a great job sharing her content across all of her social media accounts for the world to see.
Sally French, The Drone Girl
Sally French, better known as The Drone Girl, covers all things drone. From the new release of the DJI Phantom 4 to the FAA "No Drone Zones", Drone Girl covers it all. Today, her blog showcases articles that cover important topics in the drone industry. If you want to stay up to date on drones, follow The Drone Girl on any social media platform. She was featured on Amelia Droneharts for interviews with women in the drone industry. You can find her article here.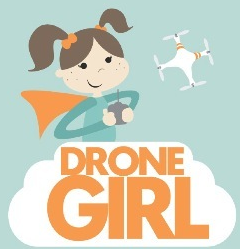 Allison Horton, Blackbird Aerial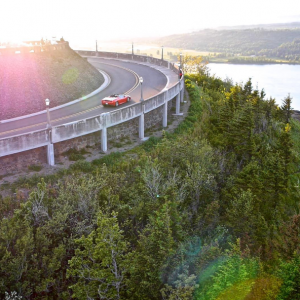 Image © Blackbird Aerial
Allison Horton realized that there was a need for companies that provided aerial media services; therefore, she created Blackbird Aerial. Along with her creative drive, Horton has a great passion for nature, exploration, travel and fashion which helped push the success of her media company. Her partner Rye Zimmerman is the pilot while Horton controls the camera of the drone. As a team they cover anything from car shows to showcasing a bed and breakfast.
With the popularity of drones, growing companies like Horton's will start popping up left and right. She started it at a time when it was hard to get approval to take aerial footage for compensation. With the new laws coming out this summer, her company's experience will put her ahead off all the rest of the new competition.
Abby Speicher
Abby Speicher, the founder and CEO of DARTdrones, remembers her first experience with planes at airshows with her parents. Back then her dream was to own a whale watching company, she had no idea she was going to end up in the drone industry.
After purchasing her first drone she realized how difficult it was to fly. After searching online, she realized there was a need for affordable local drone training.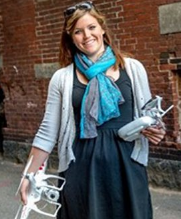 Speicher has noticed that there are as not many women in the drone industry as there should be; however, after attending the women's lunches at the Interdrone conference and the UAV Expo she felt inspired and was also surprised at how well attended they both were.
Speicher compares the drone industry today to a "sleeping giant". She thinks that once the FAA changes the rules about using drones for commercial use the industry will skyrocket. She is confident that DARTdrones will be prepared for the industry boom, and have classes ready to teach commercial pilots all they need to know.