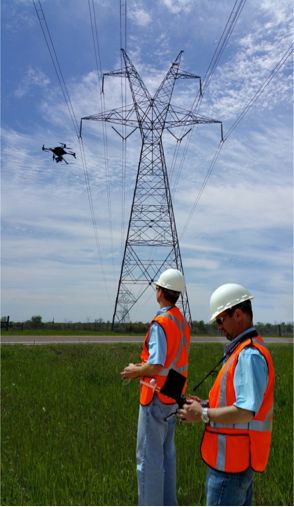 Drones for Business
Will the FAA Rule Change Affect Commercial UAS Operators?
How will the FAA rule change affect commercial UAS operators? Read on to find out.
Current UAS Certifications
When it comes to flying commercially, the FAA mandates that you have:
A Section 333 Exemption

: A 12-20 page document submitted to the FAA that takes 4-6 months to get granted.

A Certificate of Waiver or Authorization (COA)

: Specific rights to fly UAS commercially which typically come with the 333 Exemption as a "Blanket COA."

A registered UAV drone

: Register each UAS for $15 on

https://registermyuas.faa.gov/

.

A pilot's license

: A commercial UAS operator must have a minimum of a sport pilot's license to fly legally under a 333 Exemption.
A certified commercial operator must first fulfill all of these components before they can reap the benefits of UAS technology.  Becoming UAS certified can be a daunting task, but understanding what's required can save you time and money.
Section 333 Exemption
Obtaining a 333 exemption grant is perhaps the most important step in the certification process.  Unlike hobbyists, commercial operators must get the nod from the FAA by filing for an exemption and having it approved.  It is FREE to apply and it takes the FAA approximately 120 days to fully review a request.  Due to an overwhelming number of 333 submissions, the FAA is currently experiencing delays in processing petitions.  If you're thinking about applying for a Section 333 exemption, don't wait!  The sooner you apply, the better.
Certificate of Waiver or Authorization (COA)
Each FAA grant comes with a document called the Certificate of Waiver or Authorization (COA).  This limits exemption holders to a 400 foot maximum altitude limit while flying.  Pilots who want to fly above the 400 foot limit must apply for and obtain a separate COA that grants them permission to do so.  A COA also outlines areas in the country where the FAA prohibits UAS operations but allows operators to fly outside any of those designated (blanketed) areas.
UAV Registration
Aircraft owners must pay a $15 aircraft registration fee in order to get an N-Number.  The FAA requires that all UAS drones are on file and that commercial operators fully meet the certification requirements.  Registering a device is probably the easiest of the four steps.
Pilot's License
As of now, a pilot's license is required to fly commercially.  This is a certificate issued by the FAA to licensed pilots.  Getting a pilot's license can take a tremendous amount of time and money, but once the Airmen Knowledge Test is available, UAS operators will no longer need a pilot's license.  In the meantime, commercial operators must be licensed.
Recent FAA Rule Change for Commercial Drone Operators
The FAA is in the works of changing the guidelines for the commercial use of drones.  Although it is unknown exactly when these will be made, rumors suggest that these changes could go into effect as early as next month.  Last year, the FAA published a Notice of Proposed Rulemaking (NPRM) explaining some of these changes, including the removal of the Section 333 exemption.  Instead, aspiring UAS operators can take a FAA-administered test that will satisfy 3 of the 4 current UAS certifications.
If you file for a 333 exemption today, it probably won't be granted to you until after June, when the rules are supposedly going to change.  So is it still worth filing?  Well, it's not a bad idea.  Even though it may not be around for that much longer, it could give current exemption holders a leg up when the new guidelines are passed.
The NPRM
In February 2015, the FAA published a 195 page proposal to change the rules for commercial UAS operators.  The new rules, called Part 107, could go into effect as early as this June and would make becoming a commercial drone pilot easier.  In terms of rule changes, candidates will no longer need a 333 exemption, a COA, or a pilot's license.  However, they will be required to register their drone with the FAA and pass an aeronautical knowledge test every 24 months.  Other rule changes include a 500 maximum foot altitude limit while flying and a strict policy preventing the operation of drones at night.
If you're interested in learning more about these rule changes, the FAA also released a 2 page overview of the Small UAS NPRM.
The Airman Knowledge Test
As of December 2015, there are over 696 FAA-sponsored testing centers across the nation offering the Airman Knowledge Test.  Those who want to become UAS certified can take the test at any of the testing centers as long as they are at least 17 years old.  The FAA offers practice questions and other supplements on their website to help candidates prepare for the test.  Upon passing the exam, test takers are granted the UAV Operator Certificate, a new type of pilot's license for commercial drone pilots.  Commercial operators must take a similar test every two years and should always fly in accordance to FAA policy.
The NPRM describes that there will be a shortened, online version of the test specific for drones.  Still, all tests must be taken at an FAA-sponsored testing center and last about two and a half hours.  Licensed pilot's may or may not be required to take the test.