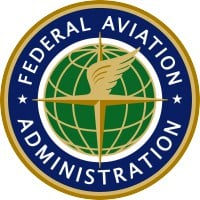 DARTdrones Announcements
FAA 333 Exemption Granted
**The FAA Regulations have been updated as of August 29, 2016. Check out our most recent blog posts for updated information.**
As I'm sure most of you know, the legality of flying drones and using them for commercial purposes has been a bit of a grey area for the past couple months. The FAA came out with the FAA 333 Exemption in order to allow a select amount (under 450) of UAS operators to legally use their drones for commercial purposes.
DARTdrones has some awesome news we wanted to share with you all: we have been approved for a section 333 exemption! Obtaining this exemption means that we are ahead of the industry as we are the only drone flight school in the country to be legally authorized to teach drone flight classes.
Abby Speicher, Cofounder and CEO of DARTdrones, spearheaded the efforts that turned the dream of becoming a government authorized drone flight school into a reality. When asked about DARTdrones' recent successes Abby commented, "I'm really excited for the entire UAV industry because it shows that the FAA is really working hard towards moving businesses through this process and promoting the future commercial use of drones."
For the love of drones, help us help more and more drone users learn to safely and effectively operate their birds.
FAA 333 Exemption Consultation
We've received many requests in the past few months for help from companies seeking FAA 333 exemptions. We've been able to help a few of these companies get approved, and we're now happy to publicly offer this service for more companies. Please check out our FAA 333 Exemption Consulting page for more details. We look forward to helping you fly the skies alongside us!