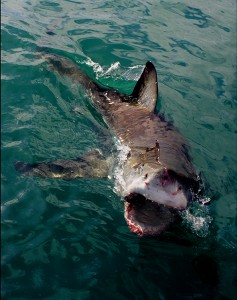 Drone Industry
Using Drones to Prevent Shark Attacks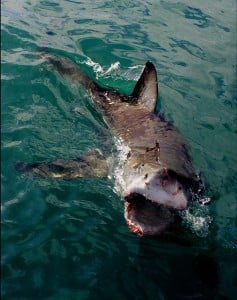 With thousands of people flocking to beaches across the coast every day, it's no surprise that there are more and more stories in the news about shark attacks. Although these magnificent creatures are not the "man-eaters" they are portrayed to be in movies such as Jaws, they do pose a threat when they wander to close to beach-goers. Thousands of dollars of resources are poured into safety procedures, equipment, and measures in order to prevent incidents involving sharks every year, but finally there is a cheaper solution: lifeguards can now use drones to prevent shark attacks!
Beaches across the country have been implementing a new technology in their beach-safety toolkit: drones. Getting a birds-eye view of the water and the beach enables lifeguards to locate sharks easily and take precautionary measures if they wander too close to swimmers. This is incredibly effective, especially when compared to beaches that rely on lifeguards with binoculars and beach patrols to spot sharks off the shoreline.
Although there are several alternative methods that beaches use to monitor sharks from the sky, they are inferior in both effectiveness and price. Beaches have been paying for people to survey the waters via jetskis, planes, helicopters, etc. All of these methods are costly expenses that continue to accrue as you pay for gas, pilots, equipment rental, etc. A drone is an equally effective alternative that has more potential applications than just surveying as well as it is a fraction of the investment.
The applications of drones by lifeguarding staff doesn't end with shark monitoring; they are also able to fly out to a would-be drowning victim and drop a flotation device in the meantime as a lifeguard works to get out to them. They are a tool with an incredible amount of utility and a number of applications for lifeguards and other public safety staffs.
Check out the CNN video to learn more about how drones are being utilized by beach patrols: