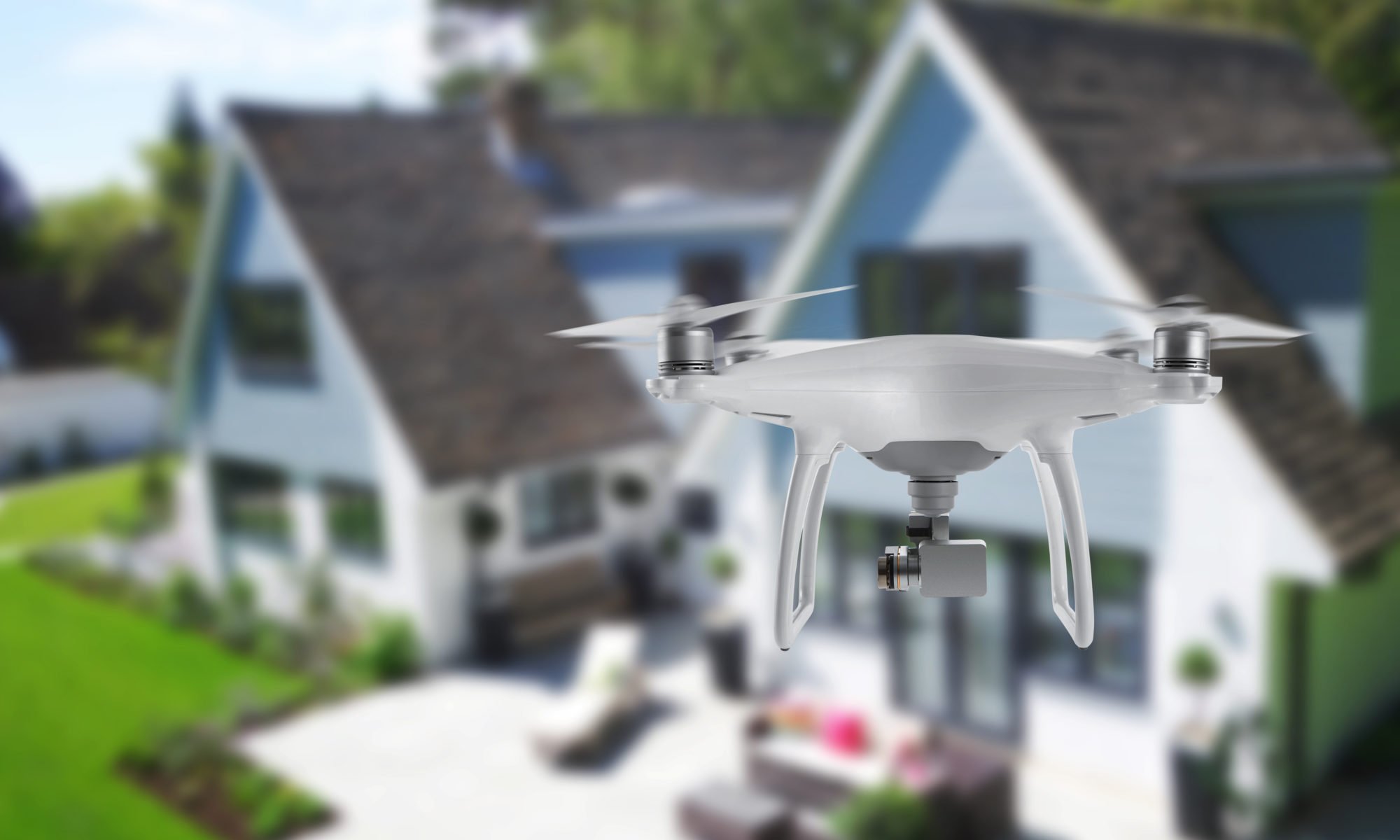 Real Estate
Drones for Real Estate Photography & Video
The real estate industry is just one of the thousands of industries that are itching to start using drones for their day-to-day business. The cameras attached to the Unmanned Aerial Vehicles (UAVs) capture aerial photos and videos that are the perfect addition to real estate marketing sources. Drone photography can push a realtor to next level of marketing themselves and their businesses while also bringing a new vision to their real estate material.
Like most businesses using drones, realtors have hundreds of potential uses for the media captured by the drone. Drones for real estate photography & video can show potential buyers or renters a never-before-seen view of the properties. The most direct access that drone footage can offer to consumers is through a promotional video. Companies can use drones to film their commercials and offer their consumers a bird's eye view of their day-to-day operations. Drone footage is innovative, and will put any company above the industry standard of typical commercial footage.
Presenting the full picture
With a residential home or rental property, starting from the ground level, the drone will film the exterior of the building showing the porch, windows, and landscaping of the property. Moving a bit higher in elevation, the drone will film the second story showing the house while also turning the camera to show the view from the bedroom windows. Continuing higher, the drone will show the roof offering a possible assessment of the condition of the roof. The drone will then continue hundreds of feet into the air to show the buyer/ renter their potential neighborhood, surrounding schools and parks, and commercial areas where the customer will be spending recreational time or even buying groceries.
Land Surveying with Drones
Another use for the drone is land surveying for real estate development or large acreage estates. For companies that work in land development, a thorough assessment of the land is essential to defining the proper value or potential of the land. The drones can give an aerial view of potential hazards or flaws in the property. Properties that have large acreage can be surveyed much more conveniently with drone footage than an on-foot assessment.
Drones for Real Estate will change the home-buying experience
The drone footage will take the convenience of the buying and renting experience to the next level. With the busy schedules of today's society, we want everything bigger, better, and faster. The convenience of a realtor being able to send a short video to the buyer's cell phone instead of taking an in-person tour of the property will revolutionize the real estate industry.