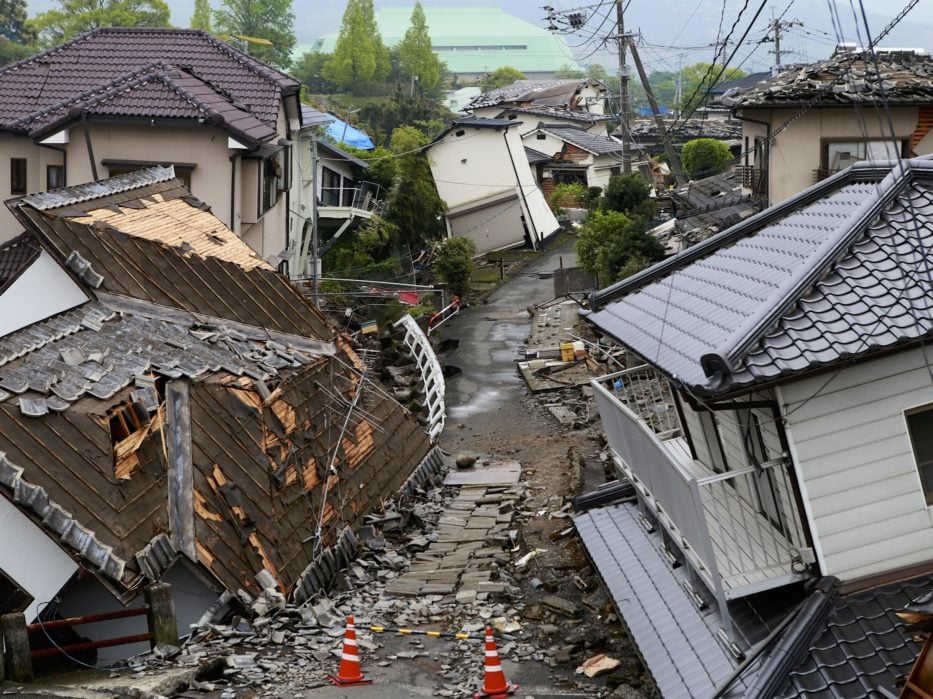 Resources
Drones for Hurricane Relief Efforts
In 2017, fleets of unmanned aircraft vehicle (UAV) pilots responded to Category 5 Hurricane Irma in Florida and Category 4 Hurricane Harvey in Texas to aid in various disaster response efforts such as search and rescue, mapping and surveying effected land, broadcast media coverage, insurance claims, inspection of critical infrastructure, restoring power, and storm damage assessment. Utilizing drones to complete these critical tasks that can otherwise be unsafe has demonstrated three major advantages: cost savings, decreased mission and response times, and a reduced risk on the lives of response personnel. With Hurricane Florence now gaining strength as a Category 4 Hurricane, UAVs will likely play an even bigger role in hurricane relief efforts than ever before.
"The use of unmanned aerial systems during disaster recovery has revolutionized the way that data is collected, disseminated, and acted upon by responders. During Hurricane Matthew, the data that was collected for my city was critical to initial planning and hurricane relief efforts from assisting in the deployment of first responders negotiating debris strewn streets and avoiding flooded areas, providing a wide area view to our residents who had evacuated the area, and providing damage assessment photographs to FEMA in the weeks after the event. Hurricane Matthew was a learning event that then prepared my unit to respond in a similar manner only a year later when we experienced Hurricane Irma. Many of the lessons learned from the previous year aided in planning and data distribution, but we learn something new from every event", said Mike Uleski, a Daytona Shores police officer and DARTdrones Chief Public Safety Instructor.
Uleski utilized his drone for search and rescue, damage assessment and structural inspections during both Hurricane Irma in 2017 and Hurricane Matthew in 2016. Even with wind speeds of 35-40 mph and gusts upward of 50-60 mph, Uleski was able to quickly assess the area, capture data, and deliver important intelligence to the appropriate personnel. His Hurricane Matthew sUAS mission successfully covered 36 miles in 8 hours; saving money, time, and increasing overall efficiency.
With the vast capabilities and benefits of this technology set aside, it's important to note that drone pilots are not always seen as an asset to first responders. For example, we've seen dozens of forest fire fighting efforts across the country being halted due to inexperienced pilots flying near the fire operations. Throughout the 2018 wildfire season, the Federal Aviation Administration (FAA) continuously posted reminders for drone pilots to not fly near wildfire operations and notified drone pilots of fines of up to $20,000. Disaster response operations are strategically planned and coordinated. An inexperienced UAV operator can bring the entire operation to a screeching holt. To be an asset, drone pilots must understand the tactical plan, what other air support is in the area – both manned and unmanned, which areas are restricted, who is in charge of the operation, and how their UAV can help first responders.
As with most natural disasters, the FAA will place a Temporary Flight Restriction (TFR), a regulatory action issued as a Notice to Airmen that temporarily restricts aircraft operations within a defined area, around the affected area, but as with the other hurricanes authorized drone pilots will still be allowed to fly. Proper coordination with the Incident Command System (ICS), National Incident Management System (NIMS), and National Response Framework (NRF) is crucial during any large-scale event like Hurricane Florence. If UAV operators are not included in the incident operational planning, interference of recovery operations will occur and important intelligence will not be captured.
"For Hurricane Harvey, we on boarded almost 20 pilots which included verification of insurance, pilot's licenses, drug tests and many other clerical issues. Pilots were hired for rescue and hurricane relief efforts. I personally went on three rescues, one was a life-savings rescue with an older woman trapped in her house due to rising waters. She needed immediate medical attention and 911 was swamped. Within one week, we inspected everything from commercial and residential property to monopole, lattice and guyed towers which spread out along the coast. In just that one week, I must have personally completed over ten thousand dollars worth of drone flights", said Karl Schwab, DARTdrones Flight Instructor.
As Hurricane Florence barrels towards the Carolinas, Virginia and Maryland, it is likely that drone pilots with little to no public safety or disaster response experience will flock to the East Coast to fulfill drone jobs. To help aid in these anticipated hurricane relief efforts, as well as future efforts, the DARTdrones team of Public Safety Flight Instructors have been developing an online Disaster Response Drone Training Course that aims to teach drone pilots to be an asset in an emergency, rather than a liability.
The DARTdrones Online Disaster Response course covers:
Type and magnitude of a disaster
Emergency management efforts
Phases of the emergency response process
Roles of local, state, and federal governments
The process for disaster declaration
Structure of incident command system
Effective UAV utilization for each phase
Pre-disaster UAV applications
Disaster response UAV applications
Recovery UAV applications
Drones for response to earthquakes, fires, floods, manmade disasters, hurricanes, and other weather events
Training to build sUAS capabilities
Preparation plans
Advantages and disadvantages of multi-rotor, fixed wing, helicopters, and hybrid aircraft
EO sensors, FLIR sensors, chemical detectors, and other payloads
Volunteering for building skills
Building relationships
Best practices for volunteering with county, state, and international agencies
Requirements for contracting with FEMA
Finding contracts based on emergency management phase
Other organizations involved in disaster response efforts
Importance of NIMS training
Useful waivers during disaster response
Data requirements impact on flight profiles and altitude
Organization data privacy and security policies
Flight profiles
Weather assessments, FAA weather minimums, and sources of weather information
Site Assessment including hazards and conditions unique to emergency and disaster areas
Roles and responsibilities of crew members, crew management
Stressors and ways to prevent stress among crew member
Mike Uleski stated, "I am proud to have been part of developing the DARTdrones Disaster Response Drone Training Course to share some of my lessons to make sure that responders are able to be efficient and safe during unpredictable events."
In the coming years, drones will continue to be utilized as essential tools for hurricane relief efforts. The road to getting fully trained disaster response drone operators integrated with response agencies may be a bit bumpy, but ultimately worth the effort.
We are thinking about all of the first responders and our friends in the drone community in the path of Hurricane Florence. Stay safe.