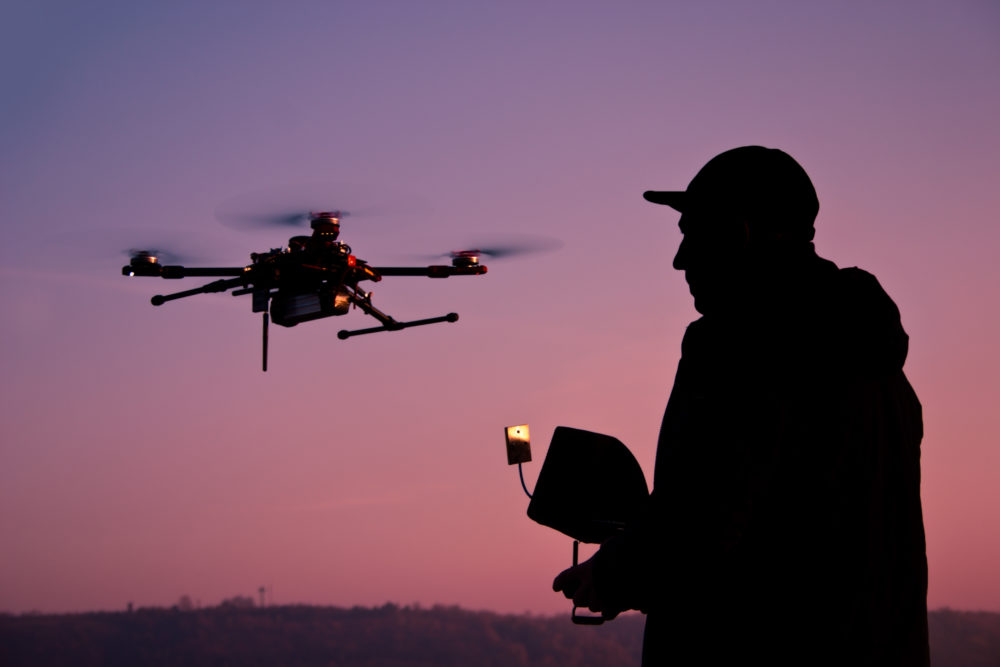 Broadcasting
How Drone Journalism Will Change Newsrooms
Drone journalism is going to change newsrooms across the country and how reporters tell their stories.
Drone Journalism and A Changing Landscape
Journalists in any newsroom – big or small, broadcast or print – can tell you how much the media landscape is changing. There's more pressure to do more things with fewer and fewer journalists. You're not just expected to cover a story, you're expected to tweet about it. You have to have your stories ready immediately, not just for a nightly deadline.
Newspapers have witnessed a decrease of more than 10 percent in their newsrooms from 2006 to 2013. While print's struggles have been talked about at length, the same problem has occurred in broadcast outlets. ESPN cut 300 people from its staff in 2015 and is expected to have another round in the coming weeks. Many other outlets have also laid off personnel.
Meanwhile, drones, like social media, are another possible tool in a news outlet's toolbox. The cost of a drone isn't prohibitive, especially for newsrooms that pool resources across different organizations. There are several ways a drone can help a news organization. Drone journalism can provide you images for print or broadcast. They'll also give you videos for your websites as well.
Drone Journalism and Safety
Journalists go into dangerous places. It's part of their job to rush to fires, natural disasters, car crashes and other hazardous locations. But it's not just those events that can put a journalist in harm's way. Photographers and reporters can end up in precarious circumstances on mundane stories.
Every staff has a photographer who climbed a tree or lightpost to get a different shot of a parade. And they have writers who might get too close to the action at sporting events.
Drones give journalists a chance to be more safe when covering almost all of those stories.
Now let's look at some ways journalists can use drones.
10 Ways a Journalists Can Use a Drone
1. Pileups on the Highway
The best images from these stories often came from local news stations' helicopters. Not anymore. Now you can send your drone along the highway for shots that show the scope of the backup. Even police are using drones to record information about crashes.
2. Car Races
Whether its a local dirt track or an iconic speedway, you have a chance to give readers a unique view of the action.
3. Environmental Stories
If your newsroom wants to look at pollution affecting a river, you'll have a chance to show what the river looks like from the sky. Take shots once a week for a few months to dramatically capture the affect.
4. Investigative Pieces on Infrastructure
If you've think some local bridges are suspect, you can get great images with a drone that would have been off limits with a normal camera.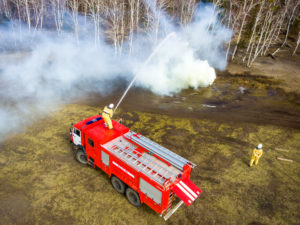 5. Fires 
Sure, you want to get closeup shots of the action, but you could get a strong image from the sky of a giant plume coming from a fire.
6. Floods
Newsrooms often have to hire a photographer to grab an aerial shot of severe flooding damage. Now, a newsroom could use its drone to get shots from high above and close to a flood.
7. Profiles of Iconic Local Properties
If you have a school that's closing or a local mansion, you could take compelling pictures and video of that will interest your readers/viewers.
8. Fundraisers/5ks/races
Local outdoor fundraisers such as the Race for the Cure or Relay for Life have a new opportunity to get interesting footage and videos.
9. Community Events 
Thanks to drones, you can show the size of the crowd with your new eye from the sky.
10. Police Chases
While you won't be able to follow along the route, you could get an aerial shot of a chase as it goes by.
This is just a short list of the many ways your newsroom could capitalize on having a drone. Because of new drone technology advancing so quickly, it's likely new uses for drone journalism will present themselves as well. Follow DARTdrones' blog to keep up with changes in the drone industry.
Patrick Abdalla is editor of DARTdrones. He spent 13 years working for newspapers. DARTdrones has more than 40 expert drone pilots who train students around the country. Email Patrick at pat[email protected]. He wrote this post about drone journalism.