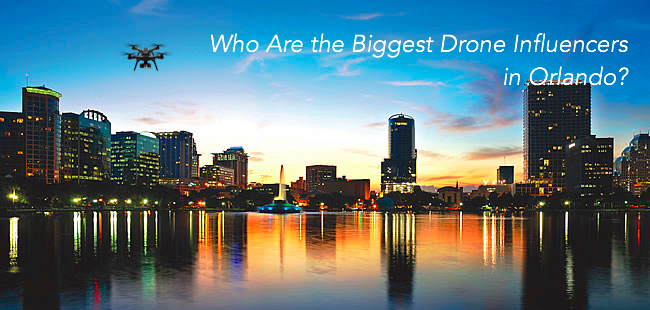 Resources
The Biggest Drone Influencers in Orlando Part I
Why are there so many drone influencers in Orlando, Florida? Because of its active drone racing and drone communities. "When races are held in this area it becomes a family event. There is much for everyone to do," mentions the family behind the RC Graves Hobby Shop.
Indeed, Orlando is known for many things, but in recent years, the drone racing scene has definitely taken over. There are numerous racing leagues and competitions around Florida, and if you are expecting cut-throat competition: think again. There is so much camaraderie amongst the drone racing and drone flying communities in Orlando. Says DARTdrones flight instructor Sean Pagliari, "I love the open and excited response I get from every pilot I meet in Orlando. We all want to help each other succeed."
Where to buy drone gear in Orlando
Where can drone enthusiasts go to find the best drone equipment and accessories in the Orlando area? DARTdrones Flight Instructor Michael Uleski recommends High Fly Hobbies in Daytona Beach, Florida. This hobby shop sells equipment for all types of aviation enthusiasts – ranging from airplanes and helicopters, to land – cars and trucks, and sea – boats. It will become your new one stop shop for all things unmanned.
Michael also recommend Graves RC in Orlando, Florida. Graves RC Hobbies is a family owned and operated business that has been in operation since 1991. Graves has a pretty sizable online store, so you can shop from the comfort of your own home in addition to their 7500 sq. ft. store. They carry more than 27,000 stock items: entry level to a full line of racing drones, parts and accessories. They cater to all Radio Controlled Hobbies like airplanes, helicopters, cars, boats and drones, and will even service and provide spare parts post-sale. If there is a remote controlled vehicle you are looking to purchase, you can be sure that they will have it!
Where to practice and fly in Orlando
Orlando is no doubt the perfect spot for flying a drone. It has gorgeous weather year-round, and beaches close-by. Michael flies his drone from the Daytona Beach to Flagler Beach area. Do be sure, however, that you are not flying your unmanned vehicle over  people and large crowds. Sean flies in an open field behind his house for practice. This ensures that he is not putting anyone in danger while operating his equipment, and he also figures it is wonderful practice for creating cool shots out of less interesting scenery.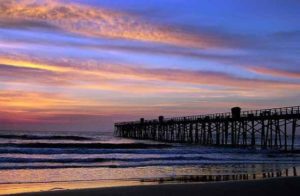 Flagler Beach; Photo: Trip Advisor
Additionally, there are several fields where drone enthusiasts are known to fly. RCACF (Radio Control Association of Central Florida) and TORCHS (The Orlando Radio Control Helicopter Society) are great options around the greater Orlando area. One can join in on the many scheduled events that TORCHS organizes on their premises. A well-known drone racing group, the Roto Racers, has also been known to have meet-ups at TORCHS. 
About DARTdrones Flight School
DARTdrones is the national leader in drone training with the best flight instructors in the industry. We offer classes both online and in-person throughout the country. All of our flight instructors are manned aircraft pilots and certified drone pilots. Our team of experts include FAA Certified Flight Instructors, military veterans, Blackhawk helicopter pilots, commercial airline pilots, and a curriculum developer of one of the Navy's drone programs. Our classes include:
Part 107 Test Prep – Learn to pass the FAA's Part 107 Airman Knowledge Exam with our in-person or online Part 107 Test Prep Course.

Drone Pilot Training – Learn to fly your DJI Phantom or Inspire in this hands on flight training class.

Launching a Drone Business Under Part 107 –  Learn the ins and outs of starting your own drone business including Developing Your Drone Business Strategy, Finding Customers, Business Operations, Legal Considerations and Liabilities, and Drone Insurance.

Custom Training – Our expert can come to your group for custom training. We train corporate groups, small team, police departments, fire departments, and government entities.
Subscribe to Our YouTube channel: https://www.youtube.com/channel/UCoM7P689zFLAcGqgKbEdqHQ