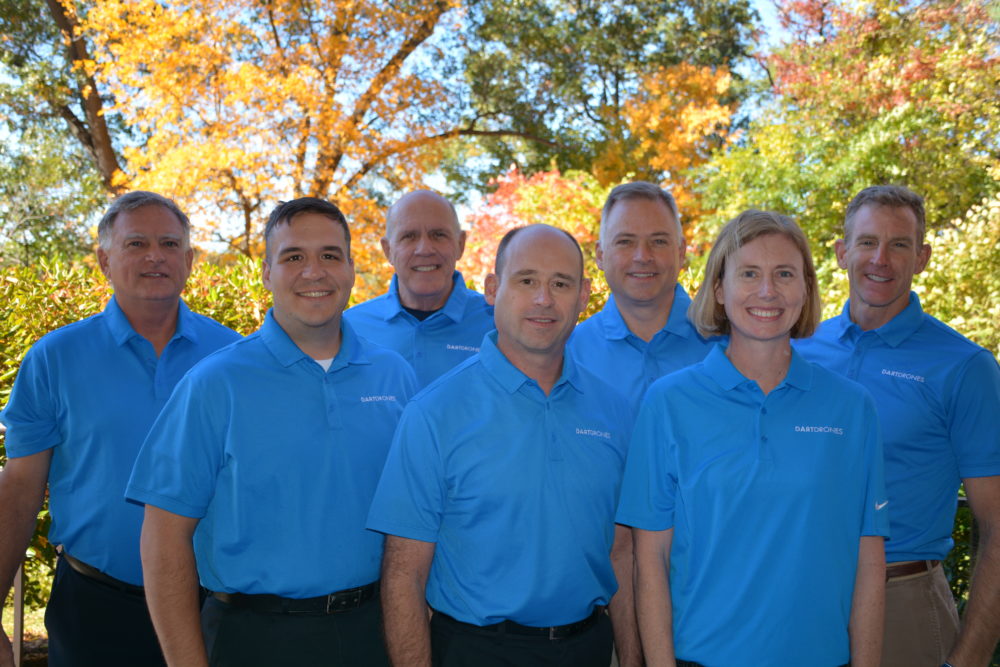 Drones for Business
How Veterans Are Launching Into the Drone Industry
Happy Veterans Day!
To all of our veterans, thank you for your service. DARTdrones' Flight Instructors include dozens of veterans. We asked four of our veteran flight instructors why the drone industry is great for military veterans.
In honor of Veterans Day, we are raffling off a free in-person drone flight training course for veterans hoping to get launched in the drone industry. We will choose the winners on Monday, November 13th. To apply, fill out the form below. 


About the Authors
Amelia Owre: A former Navy helicopter pilot,
Amelia flew the SH-60F, HH-60H and MH-60S prior to transitioning to unmanned systems.  For the past 5 years she has been responsible for developing curriculum and implementing training for the MQ-8B Fire Scout, the Navy's first rotary wing UAS.  As a current Naval reservist, she continues to develop the training curriculum for the Fire Scout as well as instruct the Navy's next generation of UAS operators.  She is a graduate of the U.S. Naval Academy and holds an M.S. in Environmental Science, as well as a Commercial Pilot Certificate with fixed wing, helicopter and instrument ratings. Amelia is the Director of Training at DARTdrones.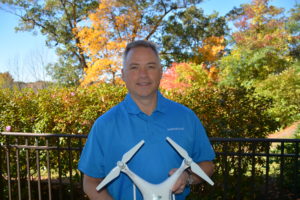 Craig Trammell:  30 year USAF vet, 25 years flying as a navigator (C-130's), 4 years as an Emergency Preparedness Liaison Officer (DoD rep to FEMA for emergency response), CFI/CFII/MEI, current corporate and prior commercial pilot with 6200+ manned flight hours, former broadcast journalist. Craig is a Flight Instructor for DARTdrones based in Minnesota.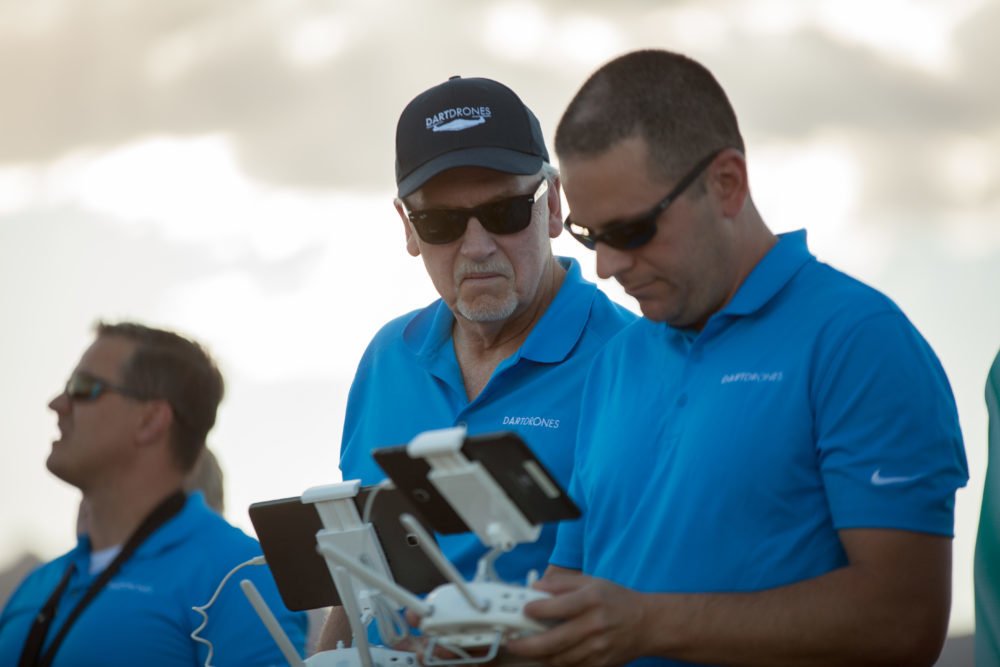 Bob Wess: FAA licensed Commercial, Instrument and Multi-Engine pilot and previously worked as a Certified FlightInstructor and corporate pilot. Bob now has over 30 years experience and 3,000 hours flying many types of single and multi-engine fixed-wing and helicopters including turbine jet aircraft. Bob served in the U.S. Marine Corps, 5th Force Service Regiment within the Battalion Legal Department. He has a BA from National University and a Masters Degree from USC. Bob is a DARTdrones Flight Instructor based in California.
Becky Hagner: An FAA certified commercial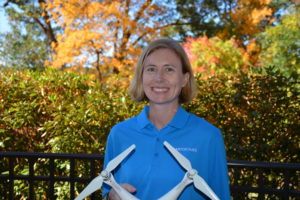 helicopter and fixed wing pilot. Becky is a former military pilot and graduate of the United States Navy Test Pilot School. She enjoys traveling with her husband and two daughters and owns an aerial photography business. Becky is a DARTdrones Flight Instructor based out of Maryland. 
Why is the drone industry a great fit for veterans?
The use of drones in this country has been beyond all anticipated levels and will continue to grow as new uses are imagined.  It took over 100 years to have just over 200,000 registered manned aircraft here in the U.S but, it has only taken since January of this year to reach 500,000 small Unmanned Aerial Vehicles in the FAA registry.  That growth represents tremendous opportunities in this growing industry.  – Bob Wess

I think the drone industry is a great fit for veterans because it provides opportunities to use exciting new technologies on the civilian side, veterans can provide new perspectives and ideas to civilian drone operations, and, in my limited experience, the people I've met in the drone industry are very motivated and excited by the technology and may provide a familiar sense of camaraderie that is lacking in other industries in the civilian world.  – Becky Hagner 
For veterans, the core disciplines of responsibility, accountability and attention to detail make for a logical transition. The expectations instilled via training and born through experience translate well to the need for a focused, attentive and thorough professional approach to taking a task and seeing it through to successful "mission completion." – Craig Trammell 
Many large corporations are now beginning to look to hire professional remote pilots to perform services for them.  These pilots need to be dependable, adaptable, and able to make decisions quickly, as well as present a professional appearance, all characteristics that veterans have in spades. – Amelia Owre
As a veteran, what opportunities did you have in the drone industry that others might not?
Many of us in the aviation industry have come from a background with prior military service.  This experience was afforded to us with training either while we were in the service or from the Veteran Administration benefits after we left.  This gives us a huge leg-up in understanding the many facets of dealing with the many rules and regulations in our industry. – Bob Wess
Although I was not a UAS pilot in the military and did not directly work with drones, I had the opportunity to see some of the benefits and drawbacks of UAS integration in military operations and airspace. – Becky Hagner
While in the Navy I was able to get hundreds of hours of experience with large unmanned aircraft, which certainly gave me a leg up in the civilian drone industry. – Amelia Owre
In your opinion, what field in the UAS industry will see the growth in the next 5 years?
At present, photography and videography have been identified as the most requested use to the FAA for commercial operations and I suspect will continue to be one of the biggest uses in the years to come because of the unique perspective that aerial photography provides.  But, the advanced camera equipment used on most UAS makes it ideal for public safety including crime scene investigation, search and rescue, bomb investigation and in other industries like precision agriculture, disaster recovery and the like. So whether the camera equipment is used for pleasure or for more serious reasons, the more proficient you are at photography and video production, the more you can offer to your clients and the more successful you will be.  – Bob Wess
Military will continue to see sustained or growing use of unmanned platforms.  In the civil / commercial sector, the relatively untapped US precision agriculture industry would appear to be poised for growth. While traditionally a slow-to-adapt sector of the US, technological advances are closing the data-to-end user gap and provide precise information to better and more efficiently manage crops through all stages of growth. Efficiencies realized here can bring a greater volume of production. – Craig Trammell

I think drone service providers will be the fastest growing field in this industry over the next 5 years. – Amelia Owre
Did you use any military benefits to launch yourself in the drone industry?
Yes, by utilizing my Veteran Administration benefits in the past, I was able to get my commercial manned pilot license that gave me the interest in flying drones and the experience in the aviation industry. – Bob Wess 
My last military check ride counted as my biannual flight review to get the remote pilot certificate without taking the Part 107 knowledge test. – Becky Hagner
As a veteran, I have been provided with unique experiences and training that I would not have gotten in the civilian world. But, that unique background does not automatically ensure an easy transition to the job world once you are out of the service. Aviation and more particularly flying and teaching for DARTdrones has once again given me that excitement I enjoy. – Bob Wess
Why should other veterans be interested in joining the drone industry?
Unmanned Aerial Systems offer a great way to begin in an industry without a huge start-up cost and without the need for years of schooling or experience.  Your drive and determination and a small investment can make you very successful in this industry. Aviation has been a big part of my life since I first flew model aircraft as a kid and then when I got my pilot license.  Flying drones and teaching others to do it and making them safe is an enjoyment I get in a very exciting industry. DARTdrones has offered me the opportunity to share my love of flying with others. – Bob Wess
Drones are truly the future of aviation, and those that get involved now are going to be in on the ground floor of this exciting industry.  If you are getting out of the military and uncertain about your next career, drones could be a great fit. – Amelia Owre
Thank you for your service to all of our veterans.
DARTdrones is a national flight school for drone pilots offering online classes and in-person training in over 40 cities.