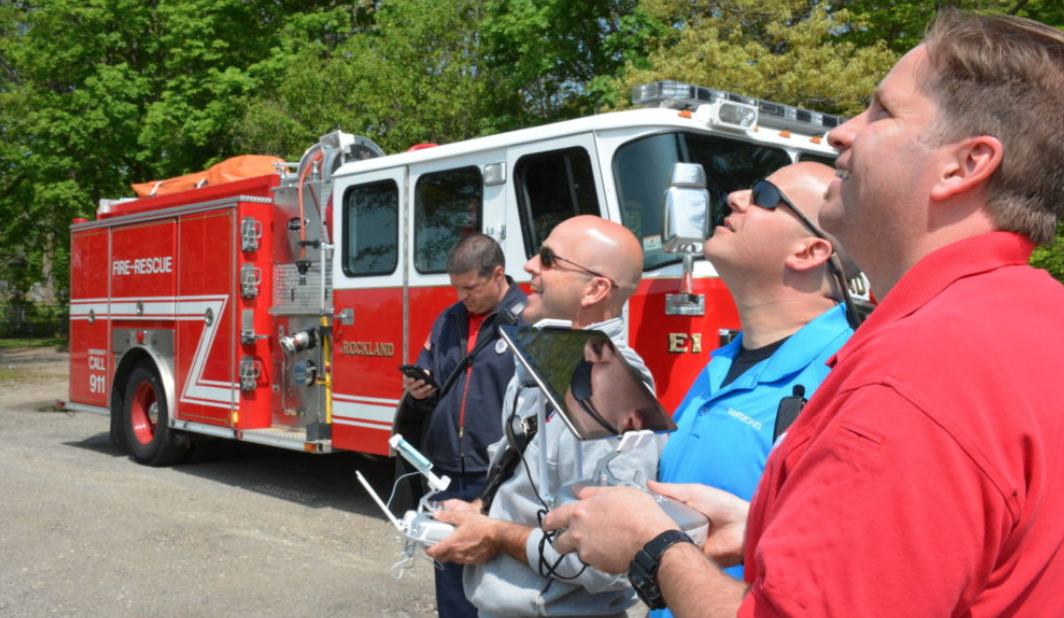 Public Safety
Does Your Public Safety Organization Need a Drone Program?
The vast capabilities of drones are paving the way for innovative solutions in several industries world wide and public safety is no exception. In December of 2020, DJI reported that lifesaving drone technology has saved over 500 lives. With the continuous implementation of drones within public safety departments nationwide, the number of lives saved by drones is expected to increase exponentially. Could your public safety department use an aerial advantage via a drone program?
Recently, local law enforcement and fire and rescue first responders in Evergreen, Montana were able to quickly and safely determine if a vehicle, partially submerged in a frigid river, was indeed abandoned. While a swiftwater rescue team was gearing up, the police officer unfolded and launched his DJI Mavic Pro, inspected the vehicle through each window and announced that there was nobody inside.
This quickly changed the course of the response from a possible victim trapped inside, to searching the riverbank for the individual. Rescue resources were reallocated, and the ambulance was released from the scene. The officer was also able to use the drone to read the license plate from the vehicle and its owner was immediately contacted.
In an emergency, every second counts and every resource is precious. All of this would have taken much longer and put rescuers in a risky situation if the officer had not used a drone to expedite the investigation.
Drones are able to give first responders the ability to determine if a scene is safe, without endangering themselves. Responders can start an initial triage by determining the number of victims, and the mechanism of injury, especially in a remote location. If you're interested in learning more about personal accounts of lives saved with drone technology, check out these accounts of lives saved by using drones for search and rescue.
Drone use by public safety personnel also advances the mobilization of appropriate resources and response teams.

If you're looking to gain a better understanding of what it takes to implement a drone program, DARTdrones offers a public safety e-book for Police Departments that will walk you through every step of  adding a drone program to your department.
You may find yourself needing to operate a drone in reduced visibility, populated areas, or possibly operating multiple sUAS at the same time. This e-book also describes the differences between Part 107 vs COA, and why obtaining a Certificate of Waiver or Authorization for Public Aircraft Operations (COA) could be beneficial to your public safety organization.
DARTdrones has also developed a custom fire department e-book designed specifically for the types of emergency situations fire crews may encounter. There's been an undeniable increase in the blending of wildland and urban fire interface in the last few years, and drone pilots and manned aircraft are sharing these volatile and congested airspaces. This document will outline the importance of becoming a certified Part 107 pilot, as well as securing waivers to operate in these dynamic environments.
If you're looking for even more information on these topics, you may find benefit In the following videos from our DARTdrones YouTube channel.
We explain the nuances of obtaining a COA so you can decide if it is a good choice for your public safety department. Check out DARTdrone's COA webinar.
If you're interested in adopting drones into your public safety department, you may be interested in taking advantage of DARTdrones Public Safety Grant.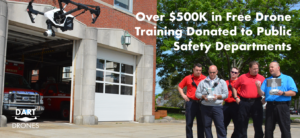 This grant boasts 237+ past-participating departments and is "shown to reduce costs by 25-100%."
The curriculum is taught by a team of public safety instructors, so you know you'll be learning from a kindred spirit.
DARTdrones has partnered with Adorama to award one lucky winner a DJI Mavic Pro 2 drone!
Through this year's 2021 grant, $100K will be donated to public safety organizations so their first responders and law enforcement can become certified and trained drone pilots. Be sure to apply to be awarded! Applying is quick and simple.
From all of us at DARTdrones, thank you for everything you do to save lives and livelihoods, and keep our communities safe every day.
About the Author: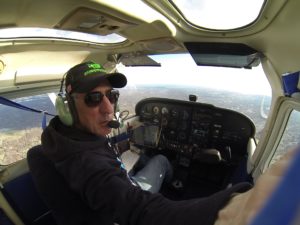 Jim is a manned pilot who owns a Cessna 172. He's been involved in aviation for 40 years. He holds the Single Engine Land, Instrument Ratings as well as the Remote Pilot Certificate. He began flying sUAS when he realized their potential in the public safety sector.
As a 20 year member of his police department, he holds the rand of Sergeant responsible for the training division for his department. He designed and implemented the sUAS program for his city. He wrote the SOP's secured the COA's and necessary FAA waivers that allow operation in the tightly controlled airspace.
He and his three remote pilots have used their aircraft for water rescue, crime scene documentation, accident investigation, and lost people searches.
DARTdrones is the nation's leader in drone training, program development and consultation, offering online and in-person courses in 40+ cities across the United States. DARTdrones takes pride in their comprehensive curriculum, developed by a former US Navy Helicopter pilot, as well as their 40+ flight instructors who are all manned and unmanned aircraft pilots. Visit us online at www.dartdrones.com, call 800-264-3907 or email the DARTdrones Team at [email protected] to learn more.