Uncategorized
Do You Live in One of the Major Drone Cities?
The FAA has recently released two databases showing registered commercial and hobby drones in the United States AKA the Major Drone Cities. The top spot on the Commercial Drone list is awarded to Menlo Park, California. Menlo Park is part of Silicon Valley and is home to multiple drone startups. Among this list, Los Angeles is ranked in the top 3, due to the high volume of Hollywood firms who are using drones to shoot scenes.
Top 10 cities with the most Registered Commercial Drones:
Menlo Park, California, 176
Maxwell Air Force Base, Montgomery, Alabama, 138
Los Angeles, California, 83
San Diego, California, 61
Austin, Texas, 59
Burbank, California, 57
Houston, Texas, 53
Atlanta, Georgia, 53
Miami, Florida, 50
Portland, Oregon, 46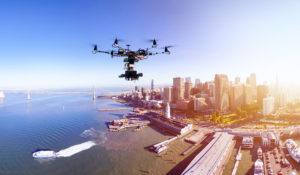 In the list for registered hobby drones, Houston comes in the top spot for having the most, with 3,061 registered hobby drone users. Houston is followed by San Diego with 2,445 users and then Austin, Texas with 2,111
Top 10 Cities with the most Registered Hobby Drone Users:
Houston, Texas, 3061
San Diego, California, 2445
Austin, Texas, 2111
Los Angeles, California, 2104
Miami, Florida, 2047
Las Vegas, Nevada 2028
San Jose, California, 1955
Phoenix, Arizona, 1799
San Antonio, Texas, 1775
Chicago, Illinois, 1664
It's important to note that while these cities are major drone cities, these users aren't necessarily allowed to fly over these cities. As a drone flyer, you have to be wary of No-Fly zones in order to avoid substantial fines. No fly zones include areas over national parks, military bases, and 5 miles within an airport. It is also important to fly your drone less than 400 feet above ground level and to remain clear of surrounding obstructions such as trees and telephone lines. Keeping your drone within visual range and outside of FAA controlled space, which includes a 5-mile radius around airports is also incredibly important. Lucky for you, there are plenty of maps available whether its on the internet or an app you can download on your phone which will help you avoid these areas and fly safely.
You can learn more about the top drone friendly cities here.