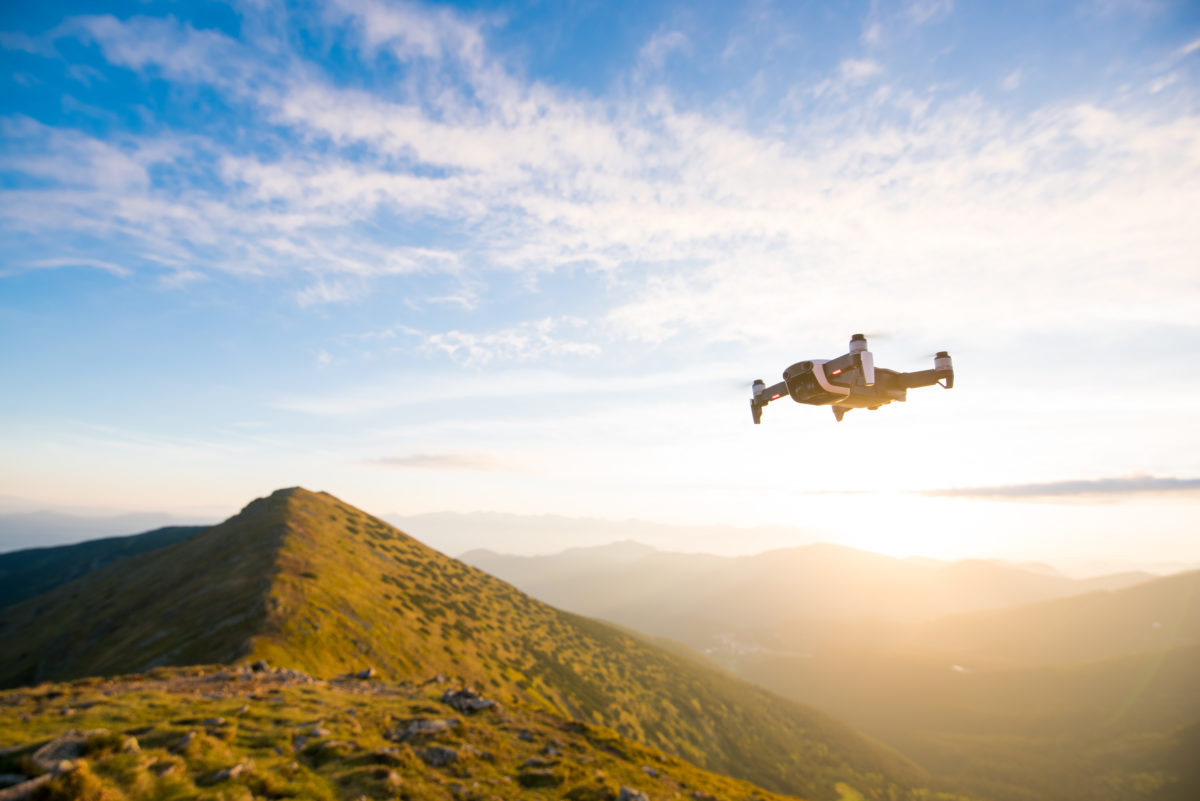 Drone Industry
DARTdrones Presents at DJI AirWorks 2018 with Brother International
DJI, the world leader in civilian drones and aerial imaging technology, held their annual AirWorks conference on October 30th-November 1st in Dallas, Texas. DJI AirWorks is known across the drone industry as an event that highlights new DJI technologies and showcases the leading drone companies within the industry. AirWorks 2018 focused on the growing commercial drone ecosystem and how drone developers, partners, and operators can work with DJI to reshape the global economy.
DARTdrones Chief Public Safety Instructor, Michael Uleski, had the opportunity to present alongside Brother International at this years DJI AirWorks. Brother International is a premier provider of home, home office, and business products, including industrial solutions, like their AiRScouter, a common product used by drone pilots.
DARTdrones Chief Public Safety Flight Instructor Presents with Brother International
Mike Uleski and Kevin Haughwout, Senior Manager of Product Development at Brother International, wanted to focus their presentation on the importance of situational awareness during public safety and emergency incidents when performing sUAS operations and the utilization of heads-up flight displays.
Emergency incidents can pose immediate risks to lives, property or the environment. These emergency scenes can be extremely chaotic with a wide variety of hazards including debris, moving vehicles, fire, flooding, hazardous materials, armed suspects and collapsing structures. When operating in the vicinity of these types of incidents it is imperative that all responders maintain situational awareness of their surroundings. This awareness provides for a safer working environment, better operational planning, more efficient operations, and improved tactical decision making. Operating a sUAS for public safety missions can be quite different when compared to other commercial operations. It is important to remember the aircraft may be required to be flown in close proximity to structures or vehicles or the flight crew may be required to operate in a hazardous area. In these types of incidents, having your "head on a swivel" is not just a good practice, but maybe the difference from successful missions and someone being injured, or worse.
sUAS operations utilizing a transmitter mounted flight display, common to most ground control stations, force the drone pilot to look down to monitor the video feed and aircraft telemetry. This causes drone pilots to lose their peripheral vision and awareness of their surroundings. The break in concentration from operating the aircraft by visual line-of-sight to flight display and back causes a lapse in concentration and a loss of efficiency. To help with these issues, various options are being developed for drone pilots to maintain awareness of the aircraft during direct observation but also be able to monitor the camera, video and aircraft simultaneously.
Each option has various features that set them apart, but all keep the goal of the drone pilot maintaining maximum situational awareness, not only in the vicinity of where the flight crew is but also the surrounding area around the aircraft.
About Brother's AiRScouter
AiRScouter by Brother International is an option that allows drone pilots to fly their UAV in the first-person view without taking their eyes off the sky. Drone pilots are able to fly their drone and see what is being filmed at the same time. Airscouter decreases the chance for error and allows for increased situational awareness. Michael Uleski expressed his thought of working with Brother's AiRScouter, "I have had the pleasure of utilizing the AiRScouter by Brother International and have found it to provide an extent balance of visual line-of-sight and first-person-view."