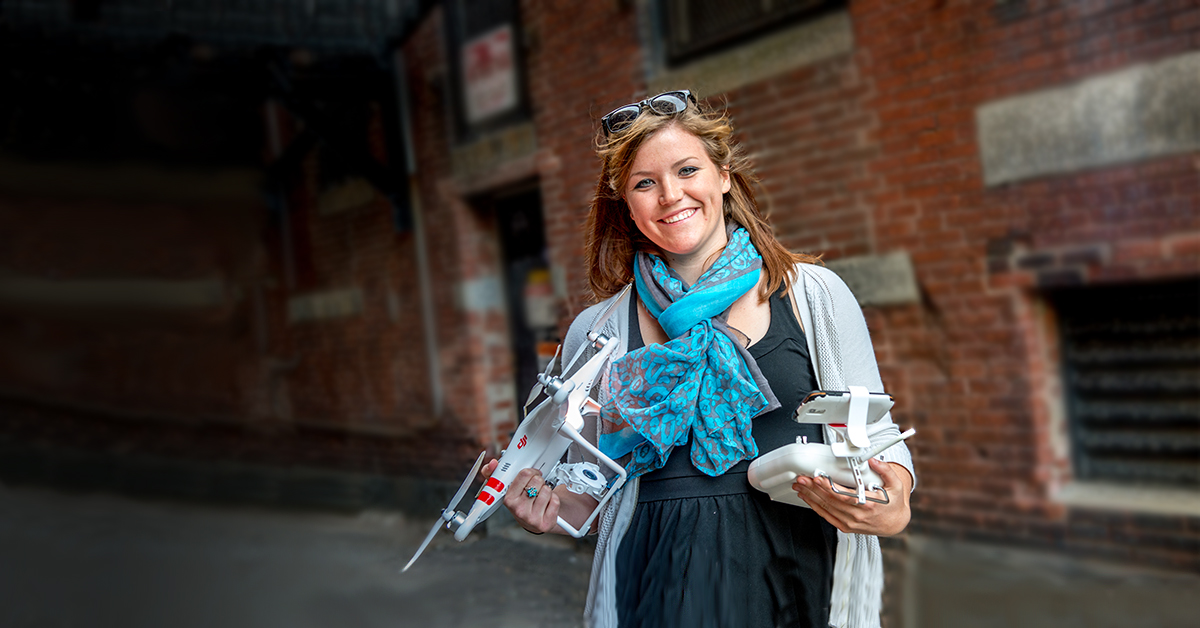 The DARTdrones Team
DARTdrones CEO and Co-Founder Named to the Forbes 30 Under 30 of 2019
Every year, Forbes goes through a long "three-layer process" to find their collection of entrepreneurs that they classify as bold risk-takers. Out of thousands of nominees across the United States and Canada, Forbes skilled reporters and expert judges pick 30 entrepreneurs in 20 different industries to build the famed list – Forbes 30 Under 30. Out of those 30 entrepreneurs, DARTdrones is proud to announce that our very own CEO and Co-Founder, Abby Speicher Carroll, is included in this years industry of Enterprise Technology and "bold risk-takers". The Enterprise Technology industry is defined by Forbes as entrepreneurs who have transformed their businesses with machine intelligence.
"I am so honored to be selected for the Forbes 30 Under 30. I have always envied the Forbes 30 Under 30 hoping that someday I would qualify for such an accomplishment. I have been so lucky to have so many family, friends, and mentors support me with growing DARTdrones." – Abby Speicher Carroll
Abby received her Bachelor of Arts/Science from Westminster College in Salt Lake City, Utah and then continued her education in Massachusetts at Babson College where she received her Master of Business Administration. In 2014, Abby and her father, Chris Speicher, founded DARTdrones when they realized the need for affordable, hands-on, expert drone training that would be accessible around the country. The growth of DARTdrones that Abby has created within the last 4 years is why Forbes found her as an exceptional entrepreneur under the age of 30.
Forbes found that all 30 honorees shared one common trait, the ability to improve lives by bridging the gap between technology's endless possibilities and its practical use. Forbes 30 Under 30 article states, "For Abby Speicher, Co-Founder of DARTdrones, it means starting a company that educates people and businesses on how to use drones. Courses include 5 open enrollment courses and dozens of others for commercial and industry-specific drone conducted in the field. More than 9,000 people have completed training in more than 40 cities."
We congratulate Abby for her hard work and determination!