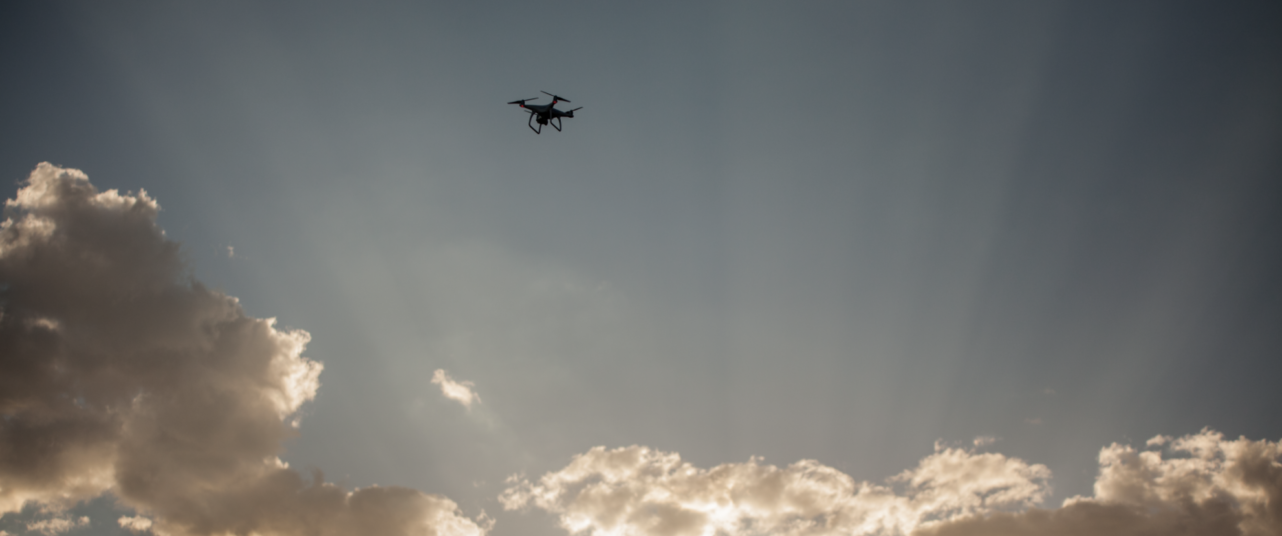 DARTdrones Announcements
DARTdrones and AirMap Partner to Development Online Airspace Course and Promote Safer Skies
Get the complete airspace course free of charge for a limited time.
DARTdrones and AirMap have partnered to provide sUAS pilots with a comprehensive, scenario-based training course on airspace, how to utilize AirMap in real-world applications, LAANC (Low Altitude Authorization and Notification Capability) and more. The two industry leaders came together to develop an all-in-one online course to properly educate unmanned pilots on the complex National Airspace System (NAS) and promote safer skies. DARTdrones and AirMap will continue to work together to provide the most up-to-date curriculum and keep sUAS pilots on the forefront of this component of the industry.
DARTdrones CEO and Co-founder, Abby Speicher Carroll, stated "AirMap is an incredible resource for drone pilots and ultimately promotes much safer skies. We are thrilled to have partnered with AirMap on the Real-World Airspace course. With recent LAANC updates, there are a lot of options within AirMap. This course helps beginners to be confident that they are using AirMap's mobile app correctly."
The new online course is a component of DARTdrones' Real-World Flight Planning and Execution Program which is a series of 14 scenario-based e-learning courses that take you through interactive sUAS flight issues and emergency scenarios to get you ready for real-world missions.
The airspace course covers how you can use AirMap for Drones on iOS or Android to get to know the airspace around you, plan a safe flight, and ensure situational awareness in the airspace. The online course consists of three modules: Introduction to AirMap, Flight Alerts in AirMap and LAANC Authorizations in AirMap. The complete course covers Airspace Classifications, Controlled Airspace, Uncontrolled Airspace, Prohibited and Restricted Areas, TFRs, LAANC Authorizations and AirMap.
"AirMap equips drone operators across the globe with world-class tools for navigating the airspace safely and responsibly," said Ben Marcus, Co-founder and Chairman. "DARTdrones is a leader in drone pilot education and training, and we're happy to work with them in making real-world airspace more accessible for drone pilots."
With the continuous LAANC updates and overall fast-paced industry, DARTdrones and AirMap are offering the Real-World Airspace Scenarios online course free of charge. The two companies are excited to provide the drone community with this new curriculum. Click here to obtain free, instant access to the complete course.
About DARTdrones
DARTdrones is the nation's leader in drone training and sUAS program development. With 40 instructors who are all manned and unmanned pilots, DARTdrones offers expert training in over 40 cities across the United States. 8,000+ students have completed DARTdrones courses such as basic flight training, in-person and online Part 107 Airman Knowledge test prep, advanced industry specific drone training, sUAS program implementation consulting and more. DARTdrones trains pilots in numerous industries such as broadcast media, oil & gas, utilities, insurance, public safety, government organizations, construction and more. DARTdrones was featured on ABC's Shark Tank in February 2017. Call 800-264-3907 to learn more.
About AirMap
 AirMap is the world's leading airspace management platform for drones. Thousands of drones, hundreds of industry developers, and hundreds of airspace managers and stakeholders rely on AirMap's airspace intelligence and services to fly safely and communicate with others in low-altitude airspace. AirMap connects the world's drones to airspace authorities through integrations with major drone manufacturers such as DJI, Intel, senseFly, Matternet, 3DR, DroneDeploy, and more. Deployed in the Czech Republic, Japan, Switzerland, and the United States, AirMap leads the industry in delivering technology solutions for Unmanned Aerial System (UAS) Traffic Management (UTM) and U-space to enable safe and responsible drone operations at scale.