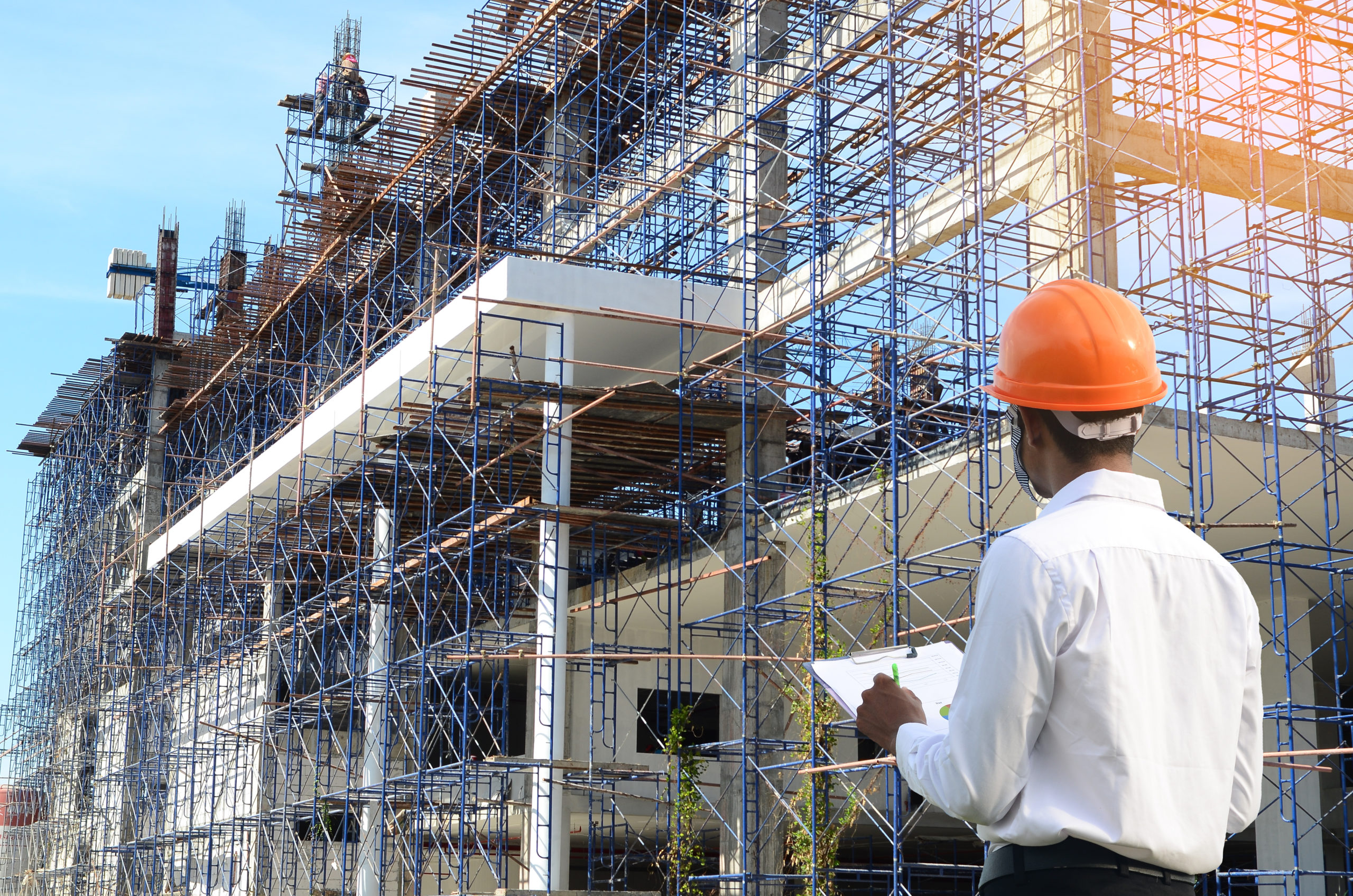 Drones for Business
12 Things to Look for When Contracting a Drone Pilot for Your Organization
So, you need to hire a drone pilot to do a job for your business, but you are uncertain what to look for.
It is not uncommon to find yourself in this situation, with so many operators vying for your business. This article will take you through the things you should consider before making your selection and contracting the right drone pilot for your organization and business needs.
Before you begin selecting a drone operator for your organization, you should have a good idea of what your project entails and what you would like the end product to look like. This way, you will be able to articulate and communicate clearly to your pilot of choice what your objectives are.
Once you have a clear idea in your mind of how your project should look, you can use the following 12 guidelines to assist you in the selection process:
1. Drone Certification:
Also known as a drone license or Part 107 license/certification, this is required of any drone pilot operating for commercial purposes (i.e., charging for his or her services).  There are many drone operators conducting business without a license/certification.  If you encounter one of these individuals, you should steer clear of them. If they are willing to disregard this FAA rule, then they are likely to disobey others and operate in an unsafe or reckless manner. This could put you, your equipment, or staff at risk. Be sure to ask to see a copy of the drone pilot's license before considering hiring a drone operator for your company.
2. Ensure they've been properly trained for their drone:
Ask the would-be drone pilot what kind of training they have received with respect to drone operations.  Many operators are self-taught or learn from watching videos on YouTube. While this may work for some, pilots who have received training from professional, experienced instructors are certainly better prepared to take on a wide variety of drone missions with confidence. If they have been taught by companies like DARTdrones, then you can be sure that they will be well prepared to carry out your mission in a professional and competent manner.
3. Check Their Total Drone Flight Hours:
Before an airline will hire a pilot to fly people around, they require the pilot to have thousands of hours of flight time. The reasons for this are obvious. They want to ensure that the pilot has lots of experience before being entrusted with flying such precious cargo. While it is not necessary for a drone pilot to have this much flight time before becoming a proficient and safe drone pilot, generally the more hours the better. A professional drone pilot typically keeps a log of his or her hours and should be able to easily provide you with this information. Generally speaking, the more flight time a pilot has, the safer and more competent they are.
4. Understand the Type of Drone Pilot Experience:
Consider what your organization's project consists of and make sure that the drone pilot you hire has experience in that specific area. For instance, if you are hiring a pilot to do a real estate shoot, then they should have a background in photography and know concepts like composition, exposure, etc. If you are hiring them to shoot a video, then a background in cinematography is helpful. Other areas of drone operations are highly specialized. These include mapping/modeling, agricultural operations, thermal and conventional inspections, etc. Let the inexperienced pilots learn on other people's projects. You want to hire the best individual for your company and dollar, someone who has been there and done that type of project before.      
5. General/Manned Aviation Background:
While it is certainly not required that the drone pilot you hire have a background in manned aviation (i.e., they are a real pilot!), it certainly adds to their professionalism and knowledge base.  Manned aviation pilots have a better understanding of airspace and other important matters related to flying in the National Airspace System. In recognition of this, DARTdrones only hires instructors with manned aviation backgrounds.
6. How's Their Professional Website?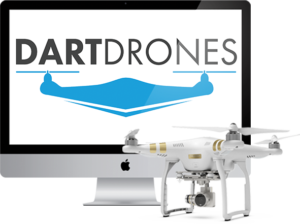 A drone operator's website could be the first indication of their level of professionalism. The website should be eye-catching and easy to navigate. If it is clunky and hard to get around in, this shows a lack of attention to detail and may indicate a lack of professionalism on the part of that drone pilot.
7. Look Over Their Portfolio:
An experienced drone pilot should have a portfolio of their work. This portfolio could include photos, videos, orthomosaic maps, etc. Make sure you view a potential drone pilot's portfolio to ensure they have experience in the area you are seeking and that they do a professional job.
8. Check Out Their Reviews:
In this day and age, you can look up anything on the internet. One of the advantages of this is that you can view reviews of businesses you are considering hiring. You obviously want to stay away from drone operators who have negative or no reviews.     
9. Consider What Type of Drone is Being Utilized:
Currently, there are hundreds (if not thousands) of different types of drones on the market. These range from toy drones costing less than $50 to those that cost tens of thousands of dollars. While you cannot be expected to be an expert on all the drones on the market, it helps to be somewhat familiar with some of the big players out there.  DJI is currently the 800-pound gorilla, with close to 80 percent of the overall market. There is a good reason for this too, as DJI makes high quality, intuitive drones.  That being said, DJI is a Chinese company and US Government Agencies do not allow them to be utilized to collect data on their behalf.  There are many other capable drone manufacturers out there however, and it's helpful to be familiar with them.  Here is a link to an article about some of the top drone manufacturers:  Top drone manufacturers
10. Understand the Type of Sensor of the Drone:
It's important that the drone operator you hire for your project have the appropriate drone-mounted sensor to complete the mission in a professional manner. If the mission calls for a thermal inspection of solar panels, then it is necessary that the pilot have the appropriate sensor on his drone. If the mission calls for high-definition photos or videos, then the drone should be equipped with a high-quality camera with a large sensor. If the mission calls for highly accurate mapping data, then perhaps it should be equipped with RTK sensors.
11. Does the Drone Operator Carry Insurance?
While generally safe when operated by an experienced pilot, drones have the potential to cause serious damage to property or persons on the ground if they fall from the sky. To mitigate the risk involved in these operations, you should ensure that the drone pilot you hire is properly insured.  Professional drone pilots often purchase liability insurance policies through Verifly or similar apps. It is always prudent to ask to see a certificate of their liability insurance coverage.
12. Accessibility and responsiveness:
A drone pilot might be the best in the world at what he or she does, but if they are non-responsive and hard to get in contact with, then they are probably not the pilot for you. A good drone pilot should go above and beyond what is expected of them by the client and over deliver every time. If you find a pilot fitting this description, then you can establish a long-term professional relationship with them.
While the preceding list is not exhaustive, it should be a good guide in getting started in finding the perfect drone pilot for the mission you are wishing to accomplish!
About the Author: Greg Pratt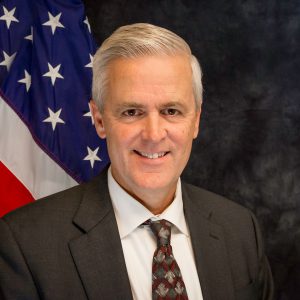 After graduating from high school, Gregory Pratt enlisted in the United States Marine Corps Reserves where he was trained to be an Air Traffic Controller at the age of 18.  He attended theUniversity of Texas at Arlington where he received a Bachelor of Business Administration Degree.  Shortly after college, he earned his Private Pilot's License.  He was then commissioned as an officer in the Navy and spent six years as a Naval Flight Officer, flying in the S3-B aircraft off of the USS Dwight D. Eisenhower and USS George Washington aircraft carriers.  After his time in the Navy, he applied for and was appointed to be an FBI Special Agent.  He attended the FBI Academy in Quantico, VA and was then assigned to the San Antonio office, where he spent his entire career (22 years from 1998-2019).  While in the FBI, he worked White Collar Crime, Public Corruption, and Counter-Terrorism cases.  His collateral (part-time) duties included surveillance pilot, Evidence Response Team (CSI) member and Team Leader, and Hostage/Crisis Negotiator.  He retired in December of 2019 and started a drone business (DroneStarLLC.com) to combine his loves of aviation and photography.  Gregory is also an instructor for DARTdrones.
DARTdrones is the nation's leader in drone training, program development and consultation, offering online and in-person courses in 40+ cities across the United States. DARTdrones takes pride in their comprehensive curriculum, developed by a former US Navy Helicopter pilot, as well as their 40+ flight instructors who are all manned and unmanned aircraft pilots. Visit us online at www.dartdrones.com, call 800-264-3907 or email the DARTdrones Team at [email protected] to learn more.