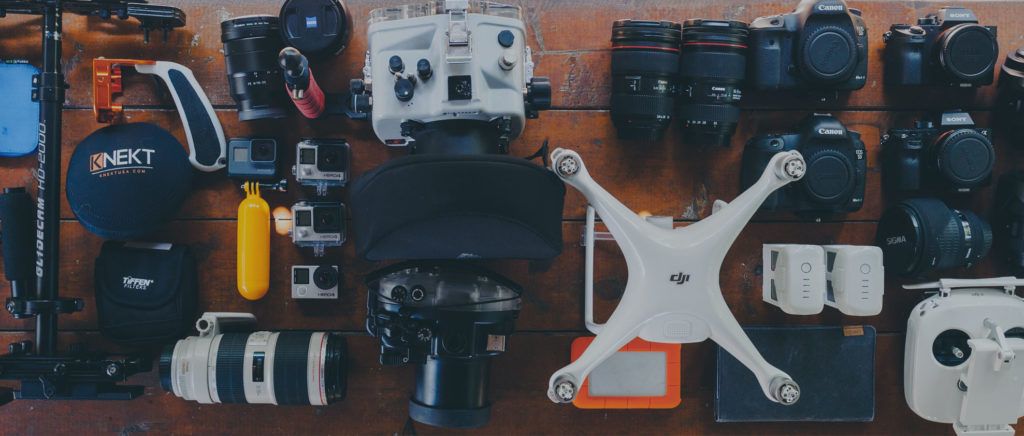 What's the Best Drone for Me?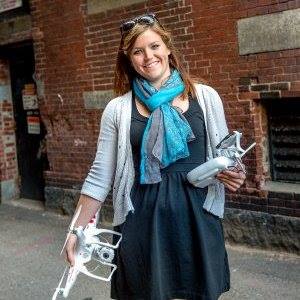 By
Abby Speicher
Published August 11, 2020
Last Updated January 21, 2021
Selecting the right drone to meet your personal needs, or the professional needs of your business can be a daunting task given the wide variety of options that are available in terms of manufacturers at the moment. The good news is, only a handful of manufacturers have established themselves as providers of cost effective solutions with string ease of use and refined capabilities suitable for a wide variety of use cases. Unless your individual use case is so specialized that virtually no one else is doing it, chances are you'll be able to find a suitable drone from one of a handful of current manufacturers.
Overview
Selecting the right drone to meet your personal needs, or the professional needs of your business can be a daunting task given the wide variety of options that are available in terms of manufacturers at the moment. The good news is, only a handful of manufacturers have established themselves as providers of cost effective solutions with string ease of use and refined capabilities suitable for a wide variety of use cases. Unless your individual use case is so specialized that virtually no one else is doing it, chances are you'll be able to find a suitable drone from one of a handful of current manufacturers.
Due to current regulations in the United States that require the vast majority of professional drone flights to be conducted within visual line of sight of the pilot and that the sUA not pass over any member of the public standing in open air, or any moving vehicle on a roadway, small multirotor drones currently make up the bulk of the drones flying for professional purposes in our country. Multirotor drones are highly maneuverable, can takeoff and land virtually anywhere, and can be placed into a stabilized hover at any point during the flight.
While some fixed-wing drones have also been used for aerial mapping or overwatch assessments of large areas, sometimes under Waiver of the line-of sight rules put in place by the FAA, the vast majority of professional users are still finding that small multirotor platforms meet all of their operational needs at a price that makes them a clear economic choice. Therefore, this article will focus on getting to know the major manufacturers of mass produced, professional grade multirotor drones currently on the market.
DJI Drones
About DJI
DJI is a manufacturer of drones and the current market leader in the production and sale of multi-rotor drone platforms. DJI controls approximately 70% of the overall market share for small drones. Although the company is based in China, it has a substantial US presence with offices in CA, NY, and GA as well as a US CEO for regional operations. DJI aircraft systems are known for their robust datalink security and range, superior camera/gimbal systems, and polished and stable command and control interface software.
Pros of DJI:
Reliable
Proven Track Record
User Friendly Interface
Affordable
Multiple Model Options
Cons of DJI:
Multirotor Systems Only
Limited Custom Configuration Options
Manufacturer Imposed Flight Restrictions
Data Security Questions
DJI systems have a proven track record of exceptional aerial imagery capture for a variety of professional applications, including media production and industrial applications. There are, however, two potential downsides when using DJI systems. The first is their restrictive geofencing system, which may require the submission of FAA-issued waivers/authorizations directly to DJI in order to have flight restriction features intended for universal regulatory compliance disabled. In addition, questions regarding data security with DJI systems have been raised; however, the company has responded by creating flight modes on certain models that isolate the system from internet access, and data file management settings can be modified on all DJI systems to help ensure the security of captured imagery files.
DJI Phantom Series

The DJI Phantom 4 Pro v2.0, the most recent Phantom drone variant, is a lightweight drone that combines professional-level performance with a compact versatile platform. The Phantom 4 Pro features a compact, handheld ground control unit with standard R/C stick controls and is also very quiet and minimally noticeable if flown more than 150 feet away from bystanders.
Price: $1,499
Max take-off weight: 3lbs
Footprint: 1.5 ft x 1.5 ft
Max speed: 40 mph
Max flight time: 27 minutes
Integrated camera: 4k video and 20 MP photographs
Gimbal: 3-axis stabilized
Its multiple positioning/stability sensors and synthetic vision obstacle detection make it ideal for both training inexperienced operators and conducting many drone commercial operations. Its 1-inch camera sensor makes it the optimal drone platform for photogrammetric aerial imagery capture according to many drone photogrammetry software developers.
Additional add-on equipment options are available for the Phantom 4 Pro, including a thermal imaging solution utilizing a micro FLIR Boson camera; however, many of these solutions are not considered plug-and-play and may require hardware modifications and/or additional communications systems.
DJI Mavic 2 Pro / Zoom / Enterprise

The DJI Mavic 2 variants are ultra-portable, quadcopter-design drone that combines professional-level performance with a compact, discrete, and versatile platform.
The Mavic 2 Pro, Zoom and Enterprise models feature foldable airframes and compact ground control units, making them ideal for applications where space for field equipment is at a premium and there is a need for easy, quick deployment. They are also extremely quiet and minimally noticeable by bystanders if flown more than 100 ft away making them a strong option for operations where a discrete presence is desired. In addition, all Mavic 2 variants feature 6-direction synthetic vision obstacle detection and positioning sensors, which makes them ideal for both training inexperienced operators and conducting drone flight operations in confined environments.
Price: $1,2500 (Zoom) / $1,500 (Pro) / $2,000 (Enterprise)
Max take-off weight: ~ 2 pounds
Footprint: 1.5 ft x 1.5 ft
Max speed: 45 mph
Max flight time: ~ 30 minutes
Integrated camera: 4k video and 20mp stills (Pro) / 4k video 12mp stills with 5x Zoom (Zoom/Enterprise)
Gimbal: 3-axis stabilized
The Mavic 2 Pro model is equipped with a 20mp Hasselblad camera with a 1" CMOS sensor, making it highly capable for both aerial photography and high definition video capture. The 20mp sensor also makes the Mavic 2 Pro suitable for local area photogrammetry flight operations; however it's lack of a mechanical shutter will necessitate that the sUA be maneuvered at slow airspeeds when collecting the necessary images for photogrammetric processing.
The Mavic 2 Zoom and Enterprise models features both optical and digital zoom capabilities allowing for enhanced viewing of distant areas of interest while maintaining a discrete position and/or safe stand-off distance. While both possess a smaller camera sensor than the Mavic 2 Pro, capable of capturing only 12mp still photos, video capture in resolutions up to 4K at 30 fps are still possible with both variants. The Mavic 2 Zoom and Enterprise models also features a 6X zoom, and the Enterprise model has the ability to integrate add-on equipment that can improve aerial inspection capabilities (external spot light) and enable flight in busy regions of controlled airspace (integrated ADS-B equipment and anti-collision lighting). In addition, the Mavic 2 Enterprise features self-heating batteries, making it best suited for flights in cold weather conditions.
Limitations that affect the Mavic 2 variants include their lack of a direct HDMI-out to transmit a live feed from the sUA to multiple viewing stations on-site. It is possible to establish a secure RTMP feed via their live streaming function in the command and control software; however, without the HDMI-out capability, options for external live transmission are somewhat limited.
Mavic variants suffer one other limitation in that manual override of the GPS positioning system is not possible. The system will automatically disengage GPS if the number of connected satellites falls below a safe minimum, but erratic flight may occur in the event strong electromagnetic interference (EMI) is encountered.
Two final notes worth mentioning at this time relate to the Mavic 2 Enterprise variants. First, the command and control software used by the Mavic 2 Enterprise is the DJI Pilot application. As of February 2019, this software does not allow the Mavic 2 Enterprise to execute all of the autonomous or semi-autonomous flight modes available to the Mavic 2 Pro and/or Zoom models running the DJI Go 4.0 software. Second, DJI recently released a second Mavic 2 Enterprise version called the Dual, which also incorporates a 160-pixel thermal camera. Given its low resolution, the usefulness of the Mavic 2 Enterprise Dual is still being evaluated for specific use cases.
DJI Inspire 2

Designed specifically for professional aerial photography and cinematography, the Inspire 2 features a range of visual imaging payloads, including multiple DSLR gimbaled cameras capable of capturing up to 24mp still photos and video footage with up to 6K resolution.
The Inspire 2 can remain aloft for periods of up to 30 minutes, but typically exhibits usable flight times in the range of 20 and 25 minutes. The system features full gimbal control, which allows the operator to move the camera in both pan and tilt directions (independent of aircraft movement) and incorporates multiple live image export methods including HDMI out, USB, and SDI (with optional Cendence ground controller).
Price: $3000 (sUAS only; no camera payloads)
Max take-off weight: ~9 lbs
Footprint: 2.5 ft x 2.5 ft
Max speed: 60 mph
Max flight time: ~30 minutes
Integrated camera: None (see recommendations below)
Gimbal: None (see recommendations below)
The Inspire 2 will provide Western with a mid-sized drone platform capable of capturing true, professional aerial imagery for media production purposes of all types. In addition, the Inspire 2 is capable of flying in more challenging weather conditions (specifically high winds) then the Mavic 2 variants, if required for certain projects. Live footage from the Inspire 2 can also be sent for direct live-broadcast purposes via a number of possible transmission methods.
DJI Matrice 200 Series
The DJI Matrice 200 Series includes 3 separate drone variants, each with certain capabilities designed for true industrial applications. The base model, M200, is very similar to the Inspire 2 in terms of size and performance specifications; however the M200 utilizes fixed-landing gear and can be flown in weather conditions where light to moderate precipitation in present.
The Matrice 210, or M210 as it is commonly referred to, is a quadcopter drone capable of utilizing two imaging payloads simultaneously or a single, top-mounted, payload. Depending on the specific imagery data required, the M210 can be equipped with a visual imaging system with zoom capabilities for detailed component inspections, an ultra-high-resolution camera ideal for orthomosaic generation, or even thermal and multispectral sensors for additional professional applications requiring remote sensing.
Price: $5,00 – $18,000
Max take-off weight: 13.5 lbs
Footprint: 3 ft x 3 ft
Max speed: 51 mph
Max flight time: 38 minutes
Integrated camera: Depends on payload
Gimbal: Single or Dual downward gimbal; Top gimbal (M210, M210 RTK)
The M210 RTK version includes a Real-Time Kinematic (RTK) system capability that provides enhanced security in demanding flight environments where strong magnetic or electromagnetic interference may be present, or in areas where standard GPS satellite connectivity will not be possible. RTK data can also be used to increase accuracy and provide enhanced global position data for aerial mapping applications. This allows for real-world data integration without the use of site surveyed ground control points in areas where their use would be difficult and PPK processing may be considered undesirable due to accessible data sets or time constraints. While the M210 RTK version greatly enhances system capabilities, it also doubles the base system acquisition price. The M210 RTK costs approximately $18,000 per system.
DJI Spark and Mavic Air
Both the DJI Spark and Mavic Air are designed almost exclusively for recreational use by drone enthusiasts; however, in some cases they have shown value in commercial drone applications. Both are ultra-lightweight designs weighing less than 1.5 pounds. Like all DJI aircraft, they utilize a GPS receiver for accurate positioning while outdoors and both can be operated directly from a Smartphone or Tablet, as well as via a remote control unit (optional with the Spark). While the Mavic Air has shown very strong flight characteristics in high winds, it's gimbal design and overall size make it less than ideal for professional flights in challenging weather conditions. For commercial use, these aircraft usually excel either indoors, or at low altitudes in environments largely sheltered from weather.
3D Robotics Drones
3D Robotics first attempted to enter the mainstream market for professionally capable multirotor drone with the Solo quadcopter in 2015 – 2016. Unfortunately, due to performance limitations on the battery and datalink range, as well as added costs associated with the required separate purchase of a GoPro camera and gimbal, the Solo was unable to have any significant impact on the market share of the DJI Phantom series at the time. In response, 3DR pivoted their focus and began to refine the Solo specifically for aerial mapping and modeling applications. They also developed a new software solution, Site Scan, designed to make the capture of aerial imagery and data for photogrammetric processing and analysis as easy as possible.
While the Solo platform was still unable to find a place in the market, the Site Scan software has been embraced by many looking for a user friendly solution for project/facility site documentation and analysis. Today, 3DR is specializing in the promotion and further refinement of their Site Scan software and have made it compatible with many common drone models on the market today from other manufacturers.
Pros of 3D Robotics Site Scan:
Easy to use software for autonomous imagery capture
Site Scan software compatible with major drone models including DJI, Yuneec, etc.
Site Scan provides actionable data for both mapping/modeling, and inspections/area assessments.
Cons of 3D Robotics Site Scan
Does not offer as many "post rendering" tools as other software solutions such as Pix4D or ContextCapture.
Many not be able to automate the capture process on all drone models
Significant cost if not essential to a users specific drone application
Yuneec Drones
Yuneec was founded in Hong Kong in 1999 and has established their name in both manned and unmanned electric aircraft. Yuneec's UAS offerings are best known for their hexacopter designs including the Typhoon H and H520 models. In many ways, Yuneec offers a product comparable to DJI systems on many levels; however, historically DJI systems have still surpassed Yuneec models in terms of datalink range and imaging payload capabilities. Yuneec also offers consumer models for drone enthusiasts that do offer many of the same features of many DJI consumer models, but at a lower cost, making them a possible alternative for those customers. In addition, unlike DJI systems which prevent drone operation in certain areas of heavily controlled airspace, Yuneec systems can usually launch from anywhere, making flights within these areas by individuals or organizations with the right certifications and authorizations a bit easier.
Yuneec H520
Yuneec's primary commercial class drone, the H520 features a hexacopter design, water resistant flight capabilities, multiple camera payloads including high resolution, zoom capable, and thermal imaging options. Control is provided via the Yuneec ST16 controller with built in operating system and flight display. Using Yuneec's software, operators can execute manual flights with full aircraft control, and gimballed camera control on 2-axis; or, program autonomous flights for more efficiency in area imagery and data capture.
Yuneec Typhoon H
Similar in design to the H520, the Typhoon H is an older hexacopter design that was the foundation for the development of the H520. It features many of the same design characteristics of the H520, but does not have the ability to use multiple imaging payloads, nor is it designed for use in inclement weather. It is also worth mentioning that the control response on the Typhoon H is a bit slower then the H520 or DJI drone models. In general, Yuneec model control response seems to be a bit slower that comparable DJI systems, but this was especially true with the Typhoon H.
Breeze and Mantis
Both the Breeze and Mantis models are designed to meet the needs of enthusiasts, and possibly professionals, looking for small drone models that are easily transported and quickly launched anywhere their travels take them. They both features many of the advanced sensors of larger drones like GPS receivers, high resolution cameras, and stabilized camera gimbals, but their small size and camera position typically makes them less capable in high winds and other inclement weather. Compared to the prices of similar models manufactured by DJI, both are a bit of a bargain, but do not feature ALL of the same features as their competition.
Autel Drones
Autel Robotics USA is based in WA state, but they are the US division of another manufacturer that is based in China. Like most other multirotor drone manufacturers, Autel has continued to try and emulate DJI systems over the years, but at a lower price and with certain low cost features that DJI systems did not have that Autel felt would be desirable by consumers. Their first primary offering, the X-Star, was a clone of a DJI Phantom model. It performed well enough for many, but still suffered from shorter range and endurance issues as well as reduced camera system capabilities. In addition, control response was very sluggish and many users found the aircraft difficult to control as a result. Recently, Autel released the Evo, which was a clone of the DJI Mavic with some slightly more enhanced camera features such as the ability to record 4K video at 60 fps. All Autel drones are bright orange, designed to make them more visible to enhance line-of-sight flight capabilities and all feature airframe designs that are unapologetic carbon copes of DJI models. Like other non-DJI systems though, they will not lock the aircraft from takeoff in controlled or restricted airspace and recent Autel models have addressed some of the original control response issues, making them another alternative for a professional grade multirotor, small UAS.
Parrot Drones
Parrot is a French drone manufacturer that originally made their name in drones with hobbyist only, very small R/C aircraft and toy drones. They quickly saw the demand for multirotor drone growing however, and soon began to produce systems designed for the emerging professional drone world where stabilized cameras and high resolution imaging quality paired with aircraft feature onboard computers and GPS positioning control were essential. Their Bebop quadcopter sUAS met these requirements and had a strong following that gained the company marketshare in the space, but like others, they still lacked in the areas of flight range, battery longevity, and overall camera capabilities.
Recently, Parrot merged with SenseFly in order to make a larger push towards capturing additional drone market share in the commercial sector and we have seen new models of the fixed-wing eBee design, as well as new multirotor models including the Anafi Series make their debut as new, non-Chinese, competition for DJI systems. In addition, due to recently re-announced fears over data security when using Chinese manufactured drones, Parrot systems have seen a slight surge in popularity with the Anafi models especially being considered over DJI Mavic designs when a small, professional class system is needed. Like Yuneec models, Parrot systems also do not restrict operators from flying due to airspace considerations, therefore for those with a need and the proper authorizations to fly in these regions, the process of getting airborne is straight forward.
eBee Fixed Wing
Previously owned and manufactured exclusively under the SenseFly name, the eBee models have now become part of the Parrot family as well. Due largely to regulatory restrictions related to line of sight flight only in the US, fixed-wing systems have not been used as frequently for Part 107 operations as multirotor designs, but the eBee does provide a variety of model solutions for customers in the aerial mapping a agricultural analysis industries. Because they are designed to functional almost 100% autonomously, the price points are high with most models starting at $15,000.00 and up, but for professional level aerial mapping capabilities, those prices are still considered very reasonable.
Anafi Series
The Parrot Anafi models are designed to directly compete with the DJI Mavic line. Both feature high resolution cameras with a 20 MP sensor option and 3-axis stabilized gimbals, as well as integrated GPS and stability sensors. The Anafi camera is designed to pivot 180 degrees up or down, making inspection of overhead environments possible, something that the Mavic models are not fully capable of. That being said, the Anafi does not feature the same number of proximity sensors as newer Mavic models, making is less secure in confined spaces where GPS signal may not be available. In addition, the weight of the Anafi is much less than that of the DJI Mavic 2, making it less capable in strong winds overall and more subject to damage in the event of a low level crash or collision. With Anafi models that also feature thermal imaging and even near-infrared (NIR) for multispectral plant analysis, there is an Anafi model to suit the needs of many professional users.
Summary
While it is impossible to compare all of the models of professional grade drones currently available for consumer purchase, it is important to remember to consider all of your options before making your final choice. While DJI systems do tend to offer the most comprehensive capabilities for the investment, they are premium priced systems. For many users they may be able to get everything they need from another system that is priced more affordably. For others, the need to routinely operate in heavily controlled or restricted airspace with the proper authorizations may make a non-DJI systems more appealing because of the reduced hassle in being able to unlock and get the drone into the sky. The important this is to consider all the capabilities of each possible drone model that may help you achieve your goals and take the time to do some more research on each model individually. Read reviews from other users, if you live near a store that sells drones, ask if they offer demo flights and have a list of "must haves" in terms of capabilities based on your intended use case. With a little bit of thought and evaluation, you will be able to ensure you get a drone that will fully meet your requirements at a price you can be comfortable with!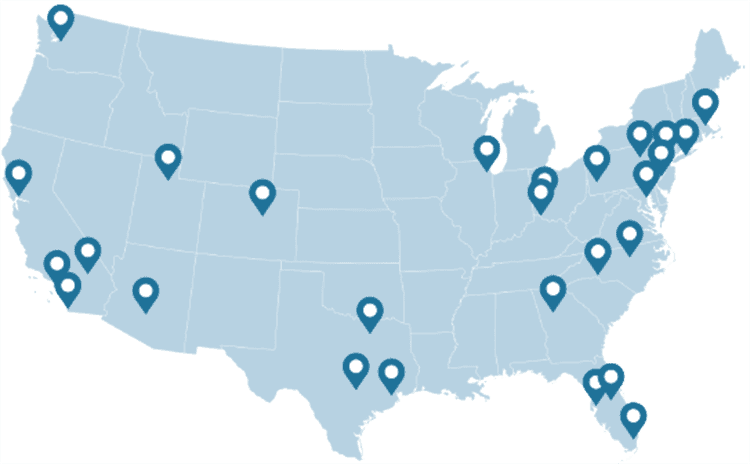 As seen on ABC's "Shark Tank"
WHY DARTDRONES? We have a proven track record for training pilots in dozens of industries.
22
QUALIFIED
INSTRUCTORS
Our instructors have manned aviation experience flying airplanes and helicopters and have gained the highest drone piloting recognitions in the industry. Many own successful UAS businesses themselves.
10+
CITIES
NATIONWIDE
As featured on ABC's Shark Tank, we are the nation's leading drone training company with an extensive network of alumni and partners throughout the country.
150+
HOURS OF
MATERIAL
Created and refined by UAS training experts, our curriculum is the best in the industry and has been tried and tested by clients in dozens of industries.
25K+
PILOTS
TRAINED
With a community of over 65,000 drone enthusiasts across the US and internationally, DARTdrones is at the forefront of UAS technology.
Expert Instructors
Our students absolutely love our instructors! Our classes are engaging, fun, and extremely informative.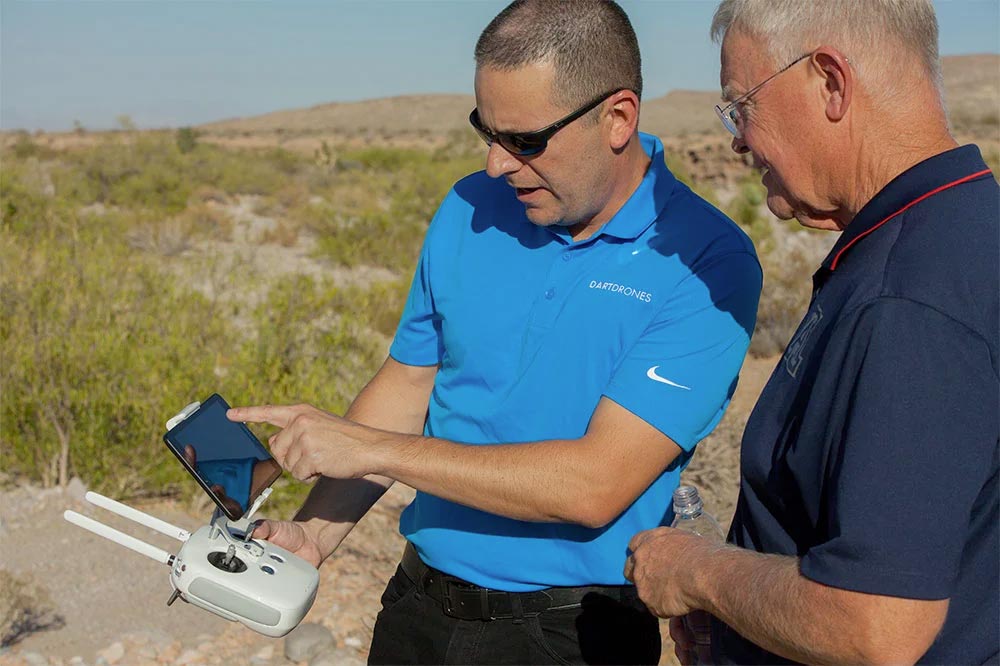 Advanced Training Courses
We don't just train our students on the basics. We have extensive advanced training courses to help our alumni succeed in mapping, inspections, disaster response, aerial photography, night operations, and search and rescue.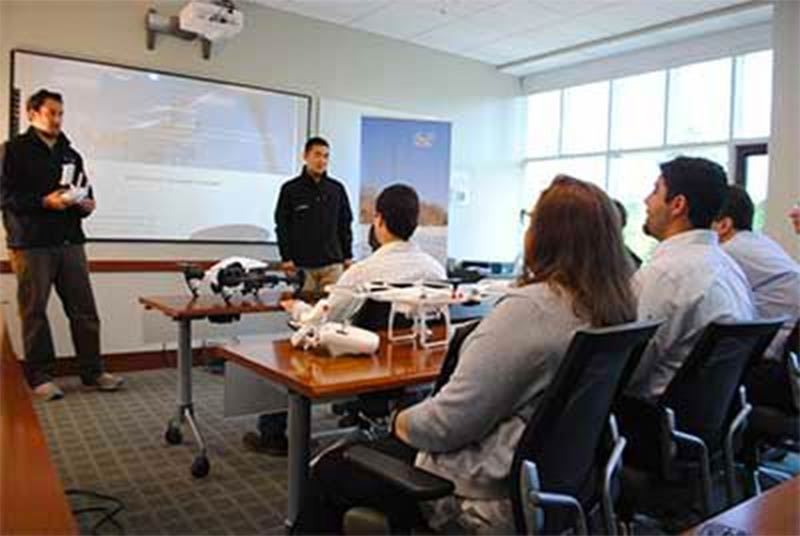 Industry Certified and Vetted Curriculum
Our curriculum has been vetted and certified by AUVSI, the leading UAS industry association, to ensure professional quality.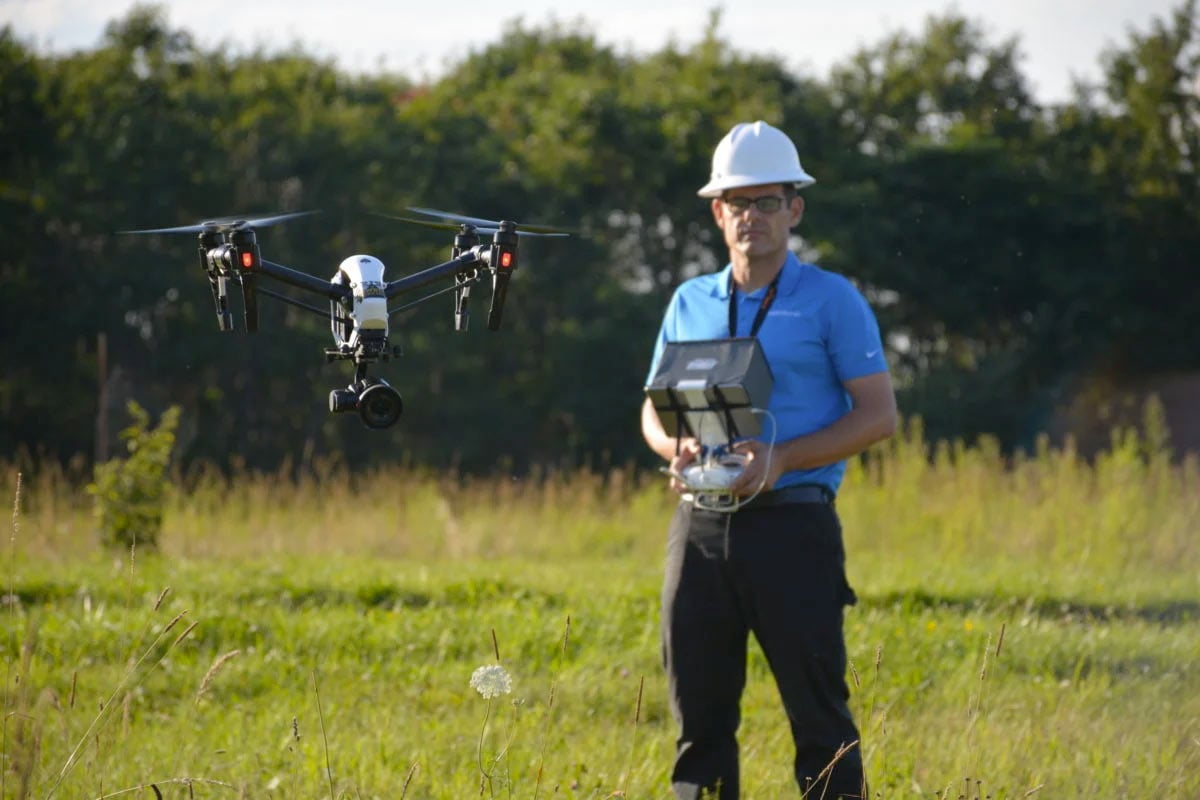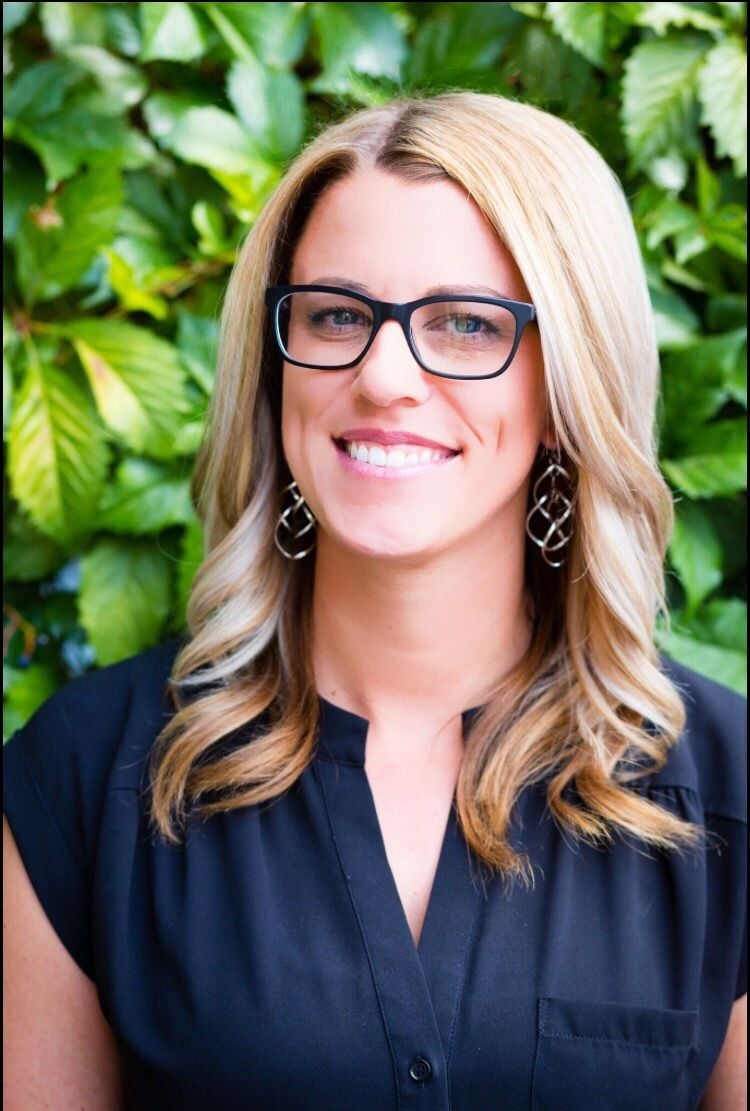 Learn More Today!
Alex is happy to help