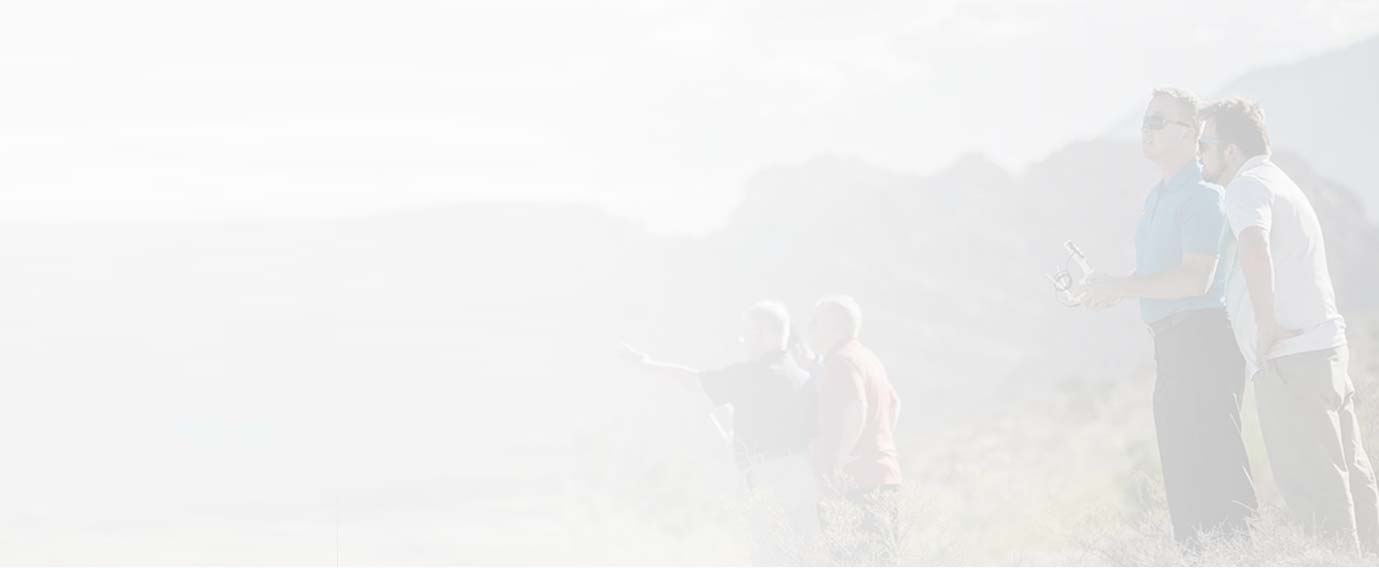 Ready to reach your full potential with drones?
Become a professional drone pilot with a proven program
Go from no experience to ready to fly commercially with our three step Wings Program
Learn to fly
Earn your FAA drone license
Perfect mission planning
Upcoming training near you in: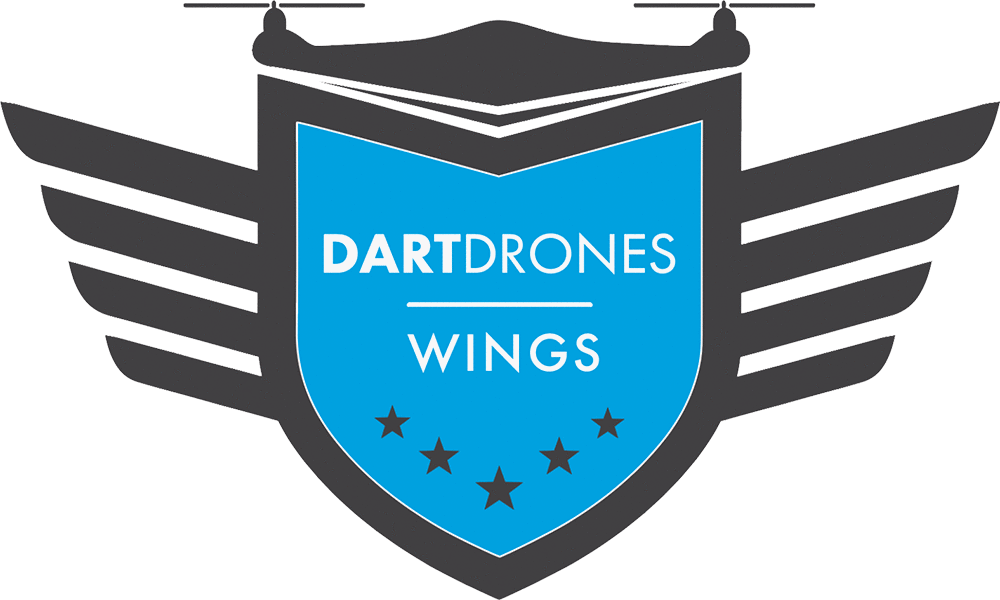 AUVSI TOP 1 Certified Training
Upcoming Classes
In Greater Washington Area, DC
Jan 6 - 7, 2024 | 8:30am - 5pm

Comfort Suites Leesburg

Open

Reserve My Seat
Trusted by Top Organizations Across the Nation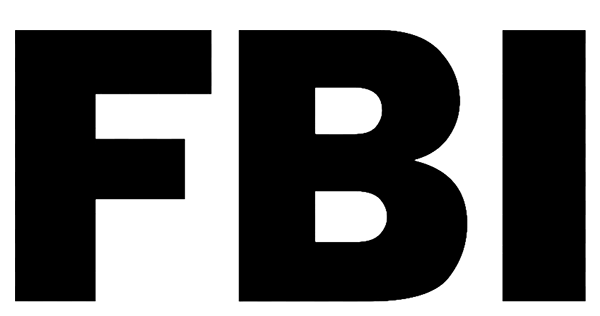 Take advantage of the endless opportunities in drones
183%
Increase in company hiring intent for drone pilots
$43 Billion
Forecasted commercial drone market potential
Our program is proven to work
99%
Pass their FAA Certification Exam
600+
Alumni successfully working in drones
TOP Certified
TOP Certified Training Program
"Put your worries aside and take the plunge"
The experience was FANTASTIC! I completed the Beginner Flying course on Saturday and the Test Prep 107 on Sunday. Karl was very knowledgeable and taught the class with inspiration. Saturday was the first time I had ever flown a drone, and Karl made the experience memorable to say the least. On Sunday we went over the 107 test prep class and again Karl made the information understandable to a newby like me and lit a fire for wanting to absorb the information. If you have been hesitant to just jump in as I was for about two years, put your worries aside and take the plunge. I give thanks to Karl and DARTdrones for their knowledge and professionalism and the willingness to share.
See More Reviews →
Your guide to drone success:
Meet our Greater Washington Area instructor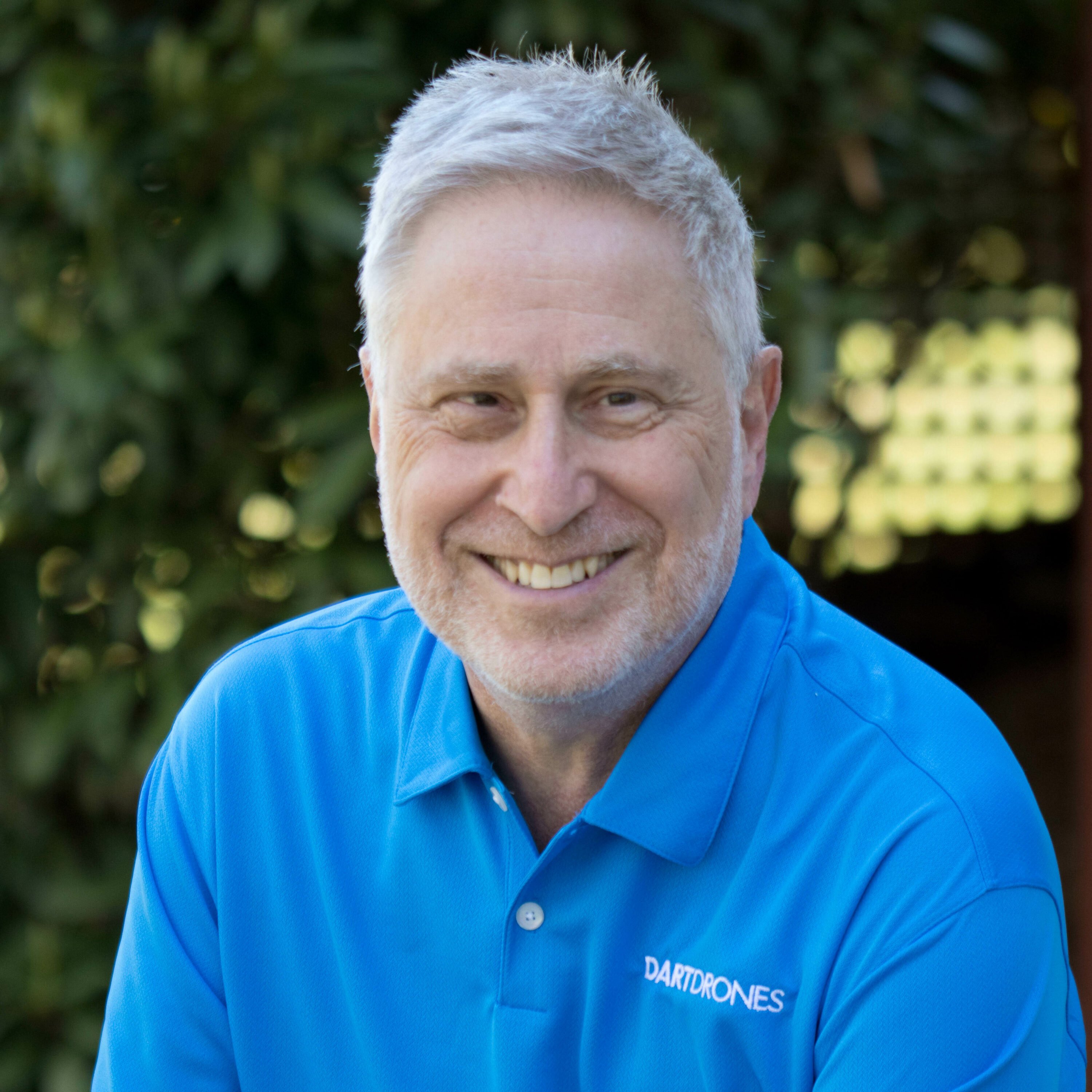 Danny Burk
Private & Commercial Pilot & Drone Business Owner
Aviation Experience
32 years
Expertise
Mapping, 3D Modeling, Power Plant Inspections, Infrastructure Inspections, Aerial Photography and Videography, Flight in TSA-Controlled Airspace around DCA
Pilot Rating
Commercial Pilot - Single Engine Land/Airplane with Instrument Rating
DARTdrones Instructor Danny Burk currently resides in Great Falls, Virginia where he is the founder and president of FnGravity, LLC. Prior to FnGravity, he spent many years as a technology lawyer and then as the owner of a computer consulting firm which was later sold to an aerospace firm.
Danny possesses his commercial/instrument rating for single-engine land planes and has over 350 manned flight hours and over 500 hours unmanned commercial flight hours. Danny's sUAS experience specialties include mapping and modeling, construction, education, sports, composting, agricultural, and real estate.
Danny is passionate about all things related to flying, photography, and educating aspiring drone pilots. Danny is versed in flying DJI Mavic, DJI Phantom, DJI Matrice, DJI Inspire, DJI Mini, Parrot ANAFI, and Skydio drones.
3 best selling courses, 1 weekend, and 32 hours of material designed to make you an expert in drones
Film, Photography, and videography
Infrastructure
Inspections
Emergency services
Mapping and surveying
Precision agriculture
Drones 101 review
Primary drone types
DJI overview
Phantom / Inspire / Mavic specs
Standard DJI systems
Power system
Propulsion & maneuvering system
Command & control system
Positioning & navigation system
Imaging payload
Downloading the app
Connecting your device
Performing firmware updates
System status / flight mode
GPS / link quality / battery level
Camera settings
Map / flight telemetry data
Verifying system settings & status
Performing a compass calibration
Startup & takeoff
In-Flight stick commands
Landing & shutdown
Flight logging
Multiple flight modes
Beginner mode
Return to home altitude
Maximum flight altitude
Aerial photography and film
Structural inspection
Aerial mapping
Loss of control link
Fly away
Disorientation
Low battery
Accessing intelligent modes
Course lock
Home lock
Point of interest
Follow me
Waypoints
Active track
Tap fly
Draw
Gesture
Tripod
Terrain follow
Exiting intelligent modes
DJI GEO System
Battery management
DJI Academy / Flight Simulator
Flight records
Pilot In Command
Registration Requirements
Eligibility Requirements
Conditions for Safe Operations
Waiver Policy
National Airspace System
Air Traffic Control
Clearances and Permissions
Uncontrolled Airspace
Controlled Airspace
Restricted Areas
Filing NOTAMS
Special Use Airspace
Military Training Routes
VFR versus IFR Flight Rules
Reading Sectional Charts
Chart Legend
Navigation Basics
Chart Interpretation
Difficult Chart Test Questions
Operating Near an Airport
Traffic Patterns
Heliports
Towered and Non-Towered Airports
Runaway Markings and Signage
Controlled Tower Communication Procedures
Phonetic Alphabet
Airport Terminal Information Service
Self-Announce Procedures
UNICOM/ MULTICOM
Internet Weather Briefings
Micrometeorology
Reading METARS
Stages of a Thunderstorm
Types of Cloud Formations
Scheduled Maintenance
Unscheduled Maintenance
Preflight Inspection
Record Keeping
FAA Inspection and Testing
Requirements of Pilot In Command
Situational Awareness
Hazardous Attitudes
Effective Communication
Risk Management for Drone Pilots
Basic Aerodynamics
Aircraft Loading
Weight and Balance
Center of Gravity
Reporting In-Flight Emergencies
Fail Safe Procedures
Airborne Inspections
Wildlife Hazards
Lithium Battery Hazards
Impacts of Drugs and Alcohol
Vision Impairments
Determining Fitness for Flight
Physiological Considerations
Part 107 Regulations Requirements
Registering for Airman Knowledge Test
300+ FAA Test Questions
Best Study Practices
Applying IACRA
Applying for the Remote Pilot Certificate
UAS Code of Conduct
Remote Pilot Responsibilities
Privacy
Mitigating Risks
FAA 'Dirty Dozen'
Communication
Risk Management
Hazard Identification
Historical Data
Risk Matrix
Likelihood of Risk
Severity of Risk
Risk Mitigation
Pilot Considerations
Customer Expectations
Considerations
Customizations
Implementation
Flight Planning
Preflight
Crew Briefing
Flight Execution
Emergency Procedures
Post Flight
Maintenance
Hazard Identification
Satellite Imagery
Flight Planning
Manmade Structures
Terrain Variations
Natural Obstructions
Low-Level Turbulence
Interference
Forecast Sources
METARs
TAFs
Visibility, Clouds
Sky Condition
Precipitation
Wind
Temperature
Part 107 Requirements
Go/No-Go Decision Making
Airspace Classifications
Controlled Airspace
Uncontrolled Airspace
Prohibited and Restricted Areas
TFRs
LAANC Authorizations
Part 107 Requirements
Roles
Responsibilities
Positioning
Crew Management
Crew Briefing
Communication Methods
Communication Procedures
Aerodynamics
Aircraft Axes
Angle of Attack
Turbulent Air
Weight and Balance
Prevention
Disorientation Responses
Practice Maneuvers
Close Range Line of Sight
Medium/Long Range Line of Sight
First Person View
Prevention
Emergency Responses
GPS Signal Loss
Datalink Interference
Compass Errors
Flyaways
Hardware and Software Failures
Battery Issues
Collisions
Types of Communications
CTAFs
Scanners
Transceivers
Standard Format
Common Conventions
Traffic Patterns
Aircraft Position
Manufacturer Recommendations
Preflight Inspections
Post Flight Inspections
Flight Logs
Aircraft Logs
Patterns of Wear and Tear
Maintenance Protocols
Battery Types
Capacity
Specifications
Charge Cycle
Discharging
Maintenance
Damage
Disposal
Storage
Flight Regulations
Registration Requirements
Responsibility of Remote PIC
Daylight Operations
Hazardous Operations
Crew Regulations
Operating Limitations
What You Get
2 days of in-person training

16+ hours of online classes

3 outdoor flight sessions (drone provided)

Access to full online Part 107 course, 300+ practice test questions, last minute test prep webinar

Money-back guarantee on drone license exam*
Select a weekend that works for you in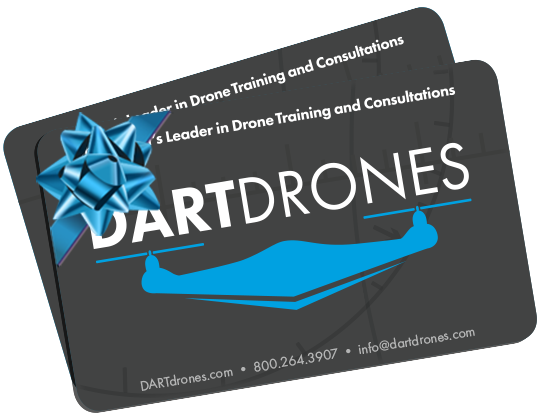 Jan 6 - 7, 2024

DC , Greater Washington Area
8:30am - 5:00pm EST
Comfort Suites Leesburg
+ lifetime online access to Real World Flight Planning and Execution
Why Complete the DARTdrones Wings?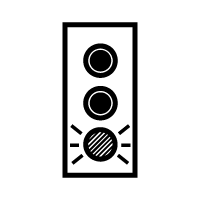 Perfect for novice pilots
This training program is designed to get you started in drones even if you have no previous experience.
We provide the drone
Fly our drone and learn about the opportunities in drones before committing to purchasing a drone.
Comprehensive training
This training program gives you everything you need to get started and be successful in drones.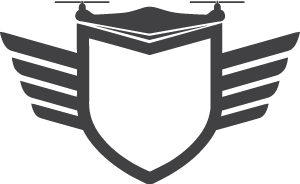 Show off your credential
Show off your DARTdrones Wings to future employers to highlight that you've been professionally trained.
Access to our extensive alumni network
We have thousands of alumni across the country and train some of the largest organizations in the world. Join the ranks of the nation's leading drone pilots.
Learn from successful drone pilots
Our instructors all fly drones professionally and will share with you real word experience about getting into drones.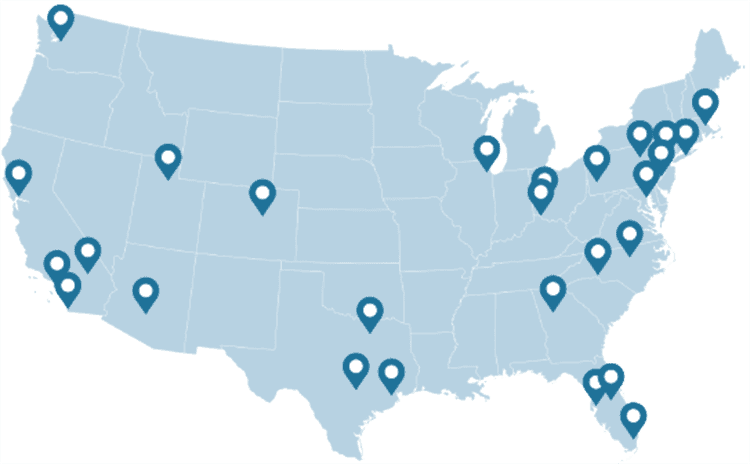 As seen on ABC's "Shark Tank"
WHY DARTDRONES? We have a proven track record for training pilots in dozens of industries.
22
QUALIFIED
INSTRUCTORS
Our instructors have manned aviation experience flying airplanes and helicopters and have gained the highest drone piloting recognitions in the industry. Many own successful UAS businesses themselves.
10+
CITIES
NATIONWIDE
As featured on ABC's Shark Tank, we are the nation's leading drone training company with an extensive network of alumni and partners throughout the country.
150+
HOURS OF
MATERIAL
Created and refined by UAS training experts, our curriculum is the best in the industry and has been tried and tested by clients in dozens of industries.
25K+
PILOTS
TRAINED
With a community of over 65,000 drone enthusiasts across the US and internationally, DARTdrones is at the forefront of UAS technology.
Expert Instructors
Learn from our specialized team of instructors, comprised of manned pilots and drone business owners. Our classes are engaging, dynamic, and extremely informative.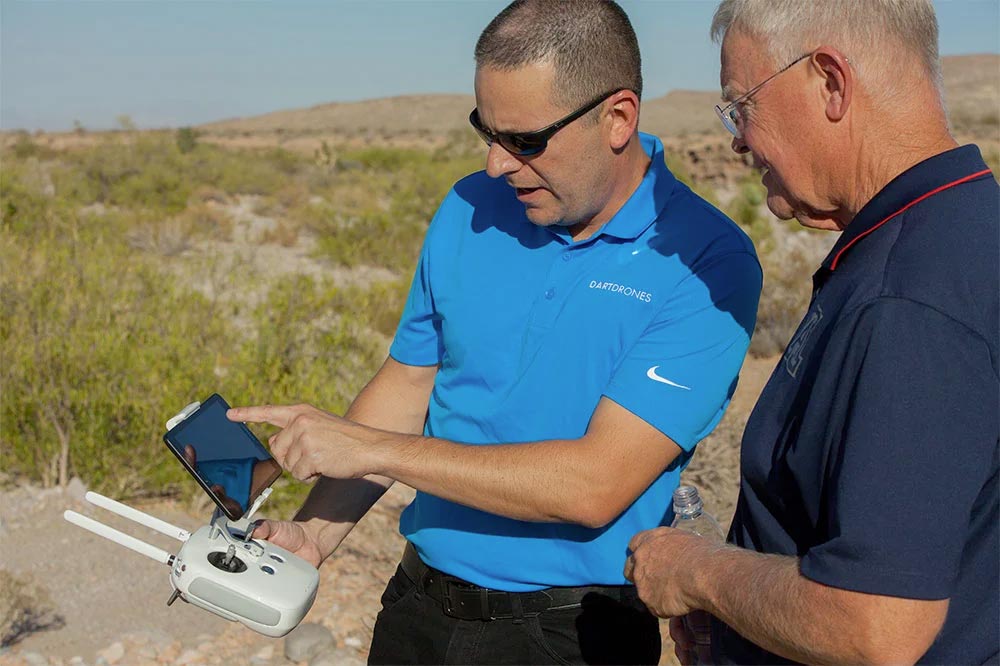 Advanced Training Courses
We don't just train our students on the basics. We also offer extensive advanced training courses to help our alumni succeed in mapping, inspections, disaster response, aerial photography, night operations, search and rescue, and more.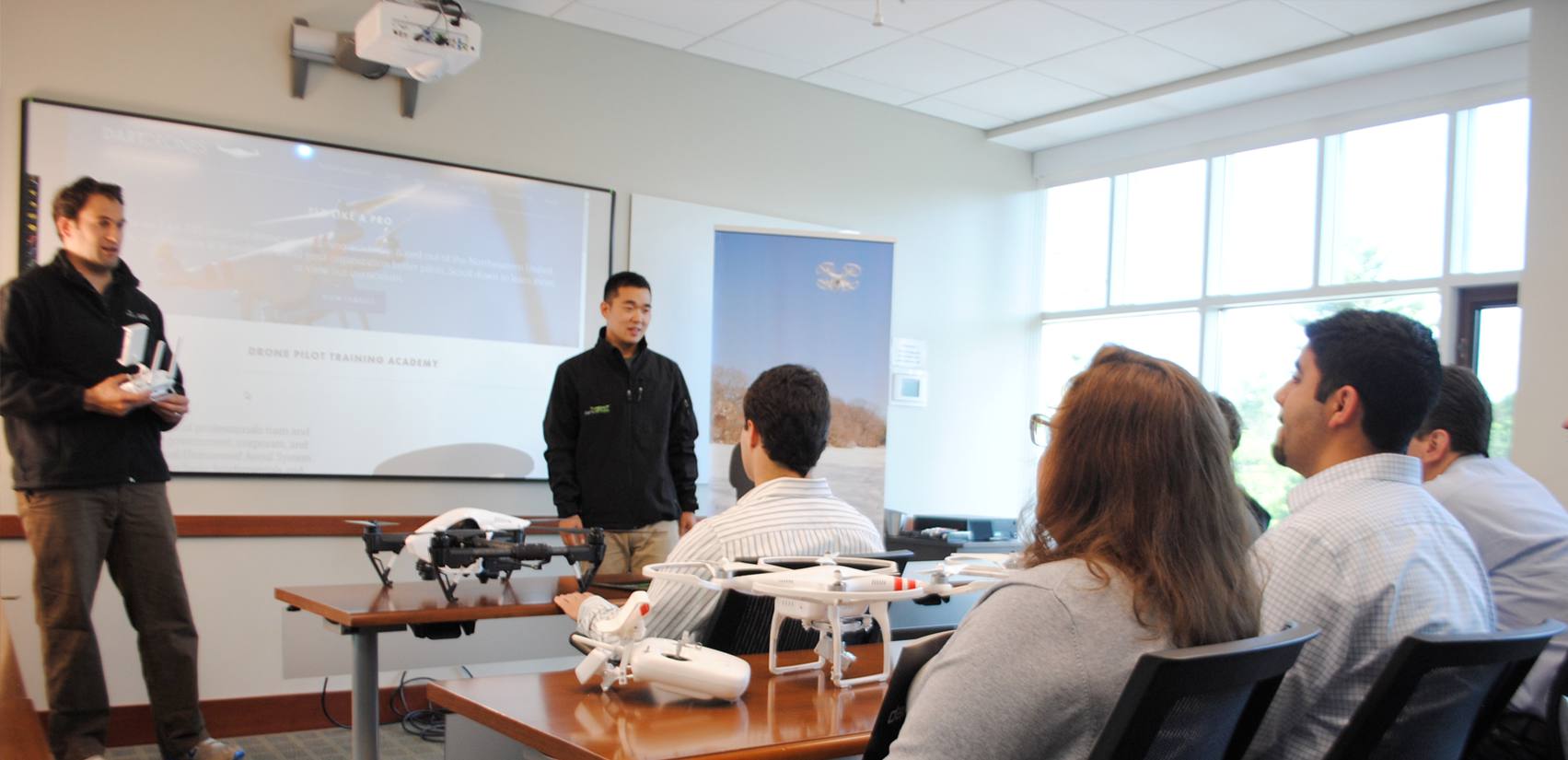 Industry Certified and Vetted Curriculum
DARTdrones' curriculum is vetted and certified by AUVSI, the leading UAS industry association, to ensure professional quality.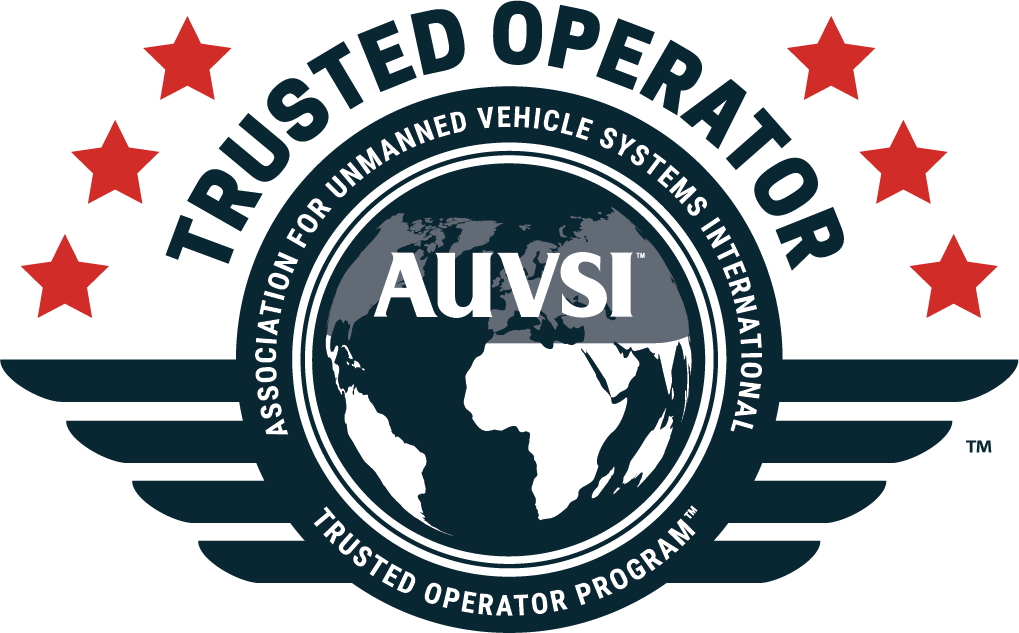 FAQs
Many people that take our courses are brand new to drones and are flying for the first time. The course begins with the basics for beginners, but gets great reviews from advanced drone pilots.
Yes! A drone will be provided for all Professional Wings Package flying sessions. Typically during DARTdrones' flying sessions, students will be provided a DJI Phantom.
The DARTdrones Wings Program includes one full day of Drone Flight Training, one full day of Part 107 in-person training, and full access to our 14 online micro courses called the Real-World Flight Planning and Execution Program. Most students take the two in-person classes in one full weekend on a Saturday and Sunday. However, splitting the classes into two different weekends is possible if needed.
For insurance and liability purposes, students cannot fly their own equipment during the course unless they provide proof of liability insurance with DARTdrones LLC named as an additional insured prior to the course. Although our class covers the Mavic and Inspire, a Phantom is typically provided for training, which is sufficient for this level of learning.
Any insurance company that offers coverage for sUAS flight is sufficient for this course. Many students have used Verifly as their provider. Verifly is available in most states and allows for coverage to be purchased by the hour.
Yes! The Drone Pilot Training course rotates from indoor to outdoor training. Learn in the comfort of a classroom and then head outside to fly in 3 one hour flight sessions. The Part 107 Test Prep course is completed indoors.
The FAA Part 107 regulations allow people to fly drones for a profit or commercial use if they gain a license from the FAA. To attain the license, drone pilots must pass a 60 question, 2 hour exam offered at an FAA testing center. Someone new to aviation could commit 15 – 20 hours of study time and be ready to pass their exam. The cost to take the exam is $150, paid to the testing center. DARTdrones does not offer locations to take the exam, but booking your exam at one of the FAA's 690 testing centers across the country is simple. Once you pass the exam, you will receive your certificate within a few weeks, allowing you to officially fly commercially.
Although we cover all of the content that you will need to study for the test, most students need to spend additional time with our online Part 107 Test Prep course, especially the practice tests. We recommend not booking your exam until after you complete our class and feel prepared.
Our Basic Flight Training course capacity is set to 8 students and 15 students for our Part 107 In-Person Training course to ensure a well balanced student to instructor ratio.
DARTdrones' schedules a few classes per year in each city about 3 months in advance of a class. If your city is completely sold out, we recommend checking a nearby city, organizing a private group lesson (priced for 8 participants), or submitting a contact form as we do often have last minute cancellations.
DARTdrones now offers a money back guarantee. We are confident in our comprehensive curriculum and that you will pass the Part 107 with ease. Students who take our Part 107 Test Prep course and achieve a 85% or better on at least 3 practice exams will be eligible for reimbursement to retake their Part 107 exam upon failing their exam.
Eligibility:
If a student completes our Part 107 Test Prep course and achieves a 85% or better on at least 3 practice exams and still fails the FAA Part 107 Exam, we will pay the retest fee for the student to take the exam again. All students taking the Online Part 107 Test Prep course must complete all of the course modules to 100% within 90 days prior to their exam date to be eligible. All students who took the in-person Part 107 Test Prep course must have taken the exam within the 90 days of their class date to be eligible OR have completed each of the online modules within 90 days of taking the exam. To qualify as completing the course modules includes the Night Operations Modules that were added to the course on March 1, 2021. For students who took the in-person course prior to the FAA rule change on March 1, 2021, they will only qualify for the Money Back Guarantee if they complete the Night Operations Course modules. FAA exam questions are not published. The DARTdrones question bank is closely aligned to what you will see on the FAA remote pilot exam, but wording can and will differ. Memorizing our entire question bank will not be sufficient preparation to pass the exam. Students who take the practice test an excessive number of times with unreasonably short completion times will not qualify for the guarantee. Students are only eligible to receive the Money Back Guarantee once. Students must submit their failing test scorecard to our support team for review.
Students of the DARTdrones Professional Wings Program will receive lifetime access to our online course.
We truly care about the safety of our students. If travel becomes dangerous, we will postpone the course to a later date and you can always select a date that works for you. If travel is not dangerous, we will still hold the indoor portion of the class and attempt to work around the weather to make the outdoor flight sessions possible.