Learn how to start a drone program for your department
DARTdrones Police & Fire E-Books
Whether it's search and rescue, pre-planning fire operations, disaster response or crisis management, drones are changing the way law enforcement tackle missions, particularly those missions where every second counts. Police and fire officials across the country are realizing the vast benefits of drone units in their industry and new programs are being implemented at a rapid rate. Launching a new drone program poses many considerations and challenges. If you think a drone unit might be right for your police or fire department, these guides will walk you through the steps to building a drone program that fits your needs.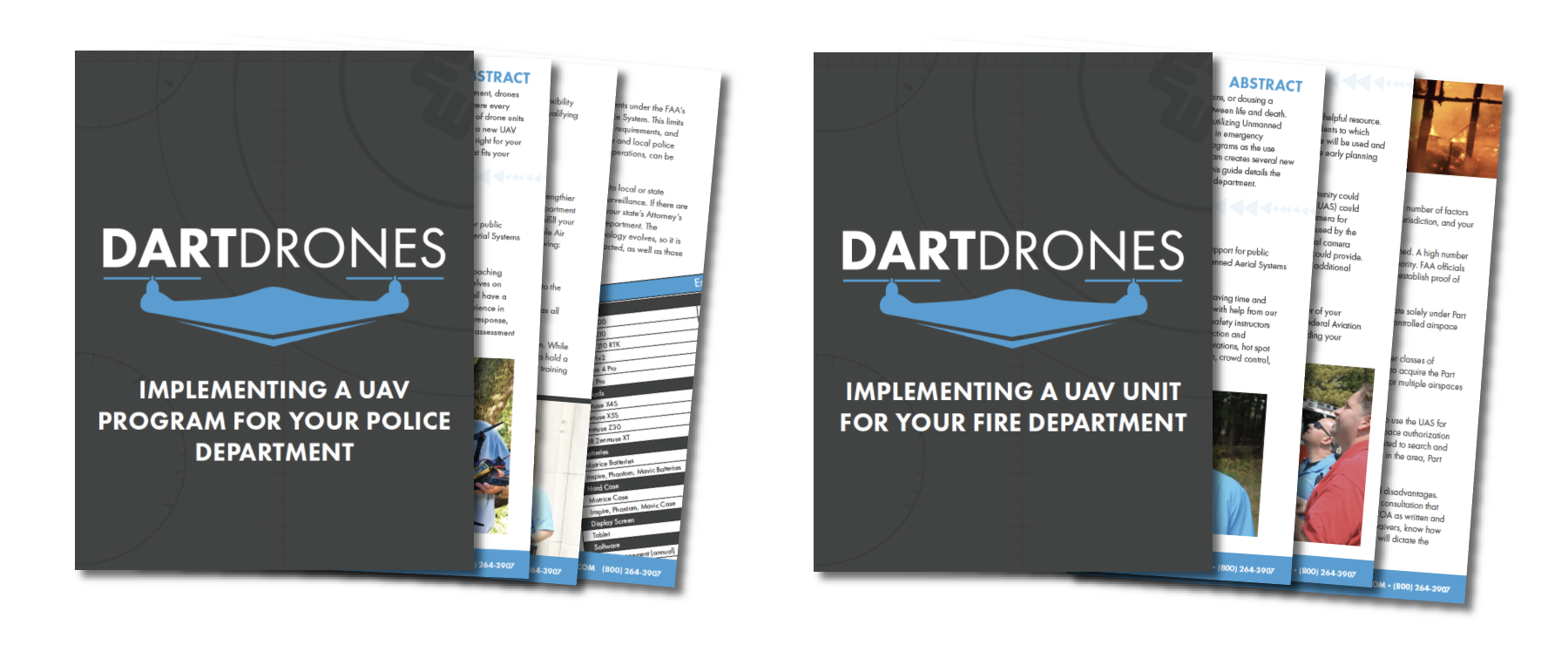 Download Now
Please fill out the form below to access DARTdrones Police and Fire E-Books.
About DARTdrones
DARTdrones is the national leader in drone training, consultation, and expert support for new drone pilots. Our mission is to provide the highest quality training on Unmanned Aerial Systems to ensure the safe integration of drones into the national airspace.
We believe that drones are going to change the world, and we want to help the FAA implement this amazing technology by promoting safety, comprehensive understanding of the equipment, and knowledge of the current regulations. We pride ourselves on our friendly, knowledgeable, and expert flight instructors who offer a variety of experience in the aviation industry.