Trusted Operator Program Level II Remote Pilot Certificate
March 26 - 27, 2020
Orlando,
fl
Instructors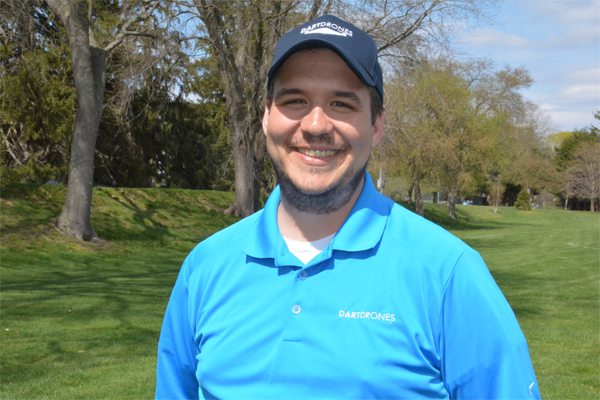 Colin Romberger
Embry Riddle Masters in UAS
Read More
About this Class
As a Trusted Operator Program Level 2 Certified Pilot, you will earn global recognition for your dedication to safety, advanced unmanned pilot skills and reliability within the drone industry. The Trusted Operator Program Level 2 Remote Pilot Certification requires all pilots to complete the following:
TOP Level 1 Certification
1.5 Day In-Person Instructor Led Training
Hands-on Flight Evaluation with DARTdrones Instructor
Upon completing the above requirements, the newly designated TOP Operator will receive the following:
AUVSI TOP Level 2 Gold Embossed Certificate
AUVSI TOP Level 2 Pin
Listed on TOP Operator Directory as Level 2 Pilot
Refund Policy
Cancellation Policy
In-Person Class: If you cancel within 24 hours of registration, the full amount will be refunded. If you cancel more than 14 days prior to the course, there will be a 10% processing fee. If you cancel less than 14 days but before 48 hours, there is a 50% cancellation fee. If you cancel less than 48 hours prior to the course, there is a 100% cancellation fee. You can reschedule for a different date with no charge up to 14 days prior to the course. If you must reschedule and there is less that 14 days until the course, a $100 processing fee will be required.
Online Class: No refunds will be issued on the purchase of an online course.
Weather Policy
In-Person: Flying drones is an outdoor activity, and we cannot predict the weather. In the event of inclement weather, we will still host the classroom portion, but reschedule the outdoor flying for a designated makeup date and time. We will try our best to get the flying in, but due to restrictions we cannot guarantee flying during a course.
"No Show" Policy
You will be unable to re-schedule or receive any kind of refund if you do not show up to a class without prior notice.