Aerial Drone Inspections Workshop
June 27 - 28, 2020
Orlando,
fl
Instructors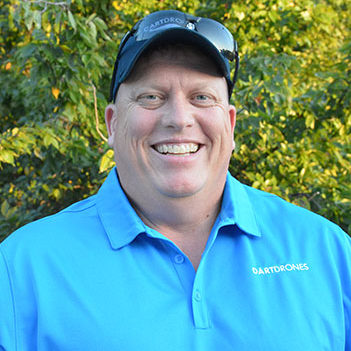 Karl Schwab
Software and Systems Engineer
Read More
About this Class
It's time to bring your drone skills to the next level with the advanced Aerial Drone Inspections Workshop! This two-day intensive course will prepare you for a career as an aerial inspector. You will learn new skills such as quality image capturing, managing drone emergencies, camera optimization, pre-flight and on-site planning, crew coordination, thermal imaging, and more.
When you arrive on-site, you can expect a group of 5 to 20 students and 1 to 2 DARTdrones instructors. Learn the topics in the classroom and then rotate outside to gain hands-on experience completing inspections missions.
Refund Policy
Cancellation Policy
In-Person Class: If you cancel within 24 hours of registration, the full amount will be refunded. If you cancel more than 14 days prior to the course, there will be a 10% processing fee. If you cancel less than 14 days but before 48 hours, there is a 50% cancellation fee. If you cancel less than 48 hours prior to the course, there is a 100% cancellation fee. You can reschedule for a different date with no charge up to 14 days prior to the course. If you must reschedule and there is less that 14 days until the course, a $100 processing fee will be required.
Weather Policy
In-Person: Flying drones is an outdoor activity, and we cannot predict the weather. In the event of inclement weather, we will still host the classroom portion, but reschedule the outdoor flying for a designated makeup date and time. We will try our best to get the flying in, but due to restrictions we cannot guarantee flying during a course.
"No Show" Policy
You will be unable to re-schedule or receive any kind of refund if you do not show up to a class without prior notice.