Custom UAV Training for Fire and Rescue
Develop the skills needed to safely and effectively use UAV technology for multiple public safety applications.
Trusted by organizations such as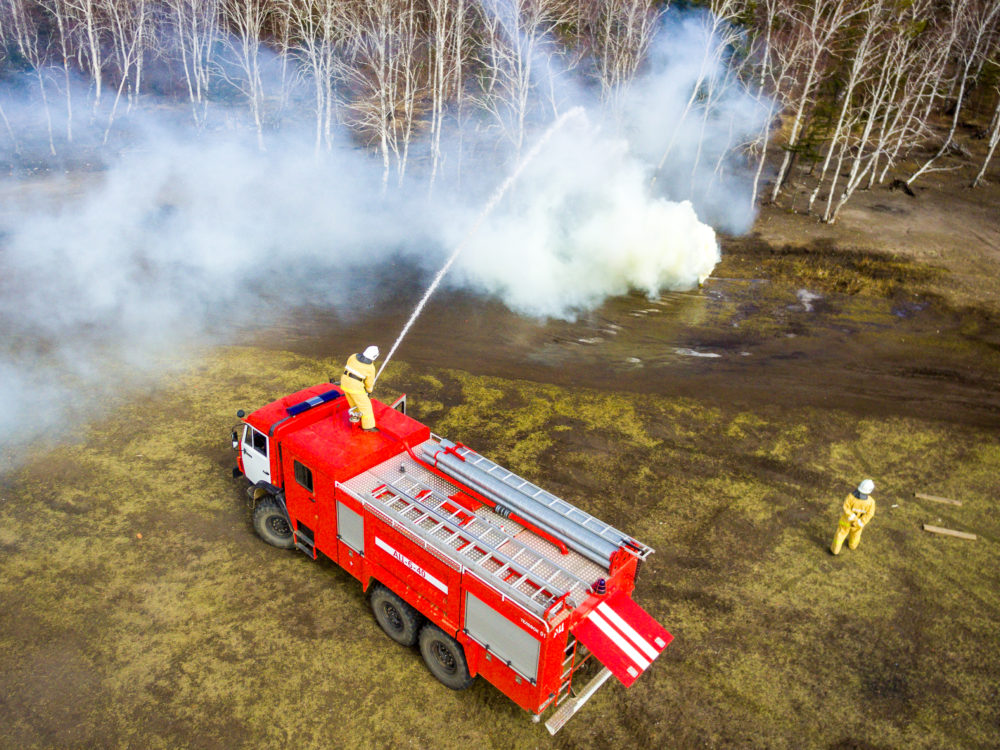 Ready to Respond
Unmanned aerial vehicles have quickly become one of the most beneficial tools for fire departments and rescue teams. Departments can rapidly deploy a drone to provide aerial coverage, inspect a damaged structure, locate a missing person, monitor a wildfire, and much more – all while staying safely out of harm's way. Our fire and rescue courses prepare responders to operate safely and efficiently in situations where every moment counts.
New Operator

Pilot In Command

Custom Training
New Operator
Pilot In Command
Custom Training

Click on each ⓘ to get more info about its class

Become a certified drone operator and build your foundation with these entry level courses.
Gain the skills, knowledge, and certifications needed to operate a UAV for your department.
Work with our experts and build a package that meets your department's specific needs.
Basic Flight Training In-Person Course ⓘ

More Info

Our full day in-person Basic Flight Training course will equip you with the knowledge and skills you need to become an expert drone pilot. This course offers a combination of classroom training and hands-on flight sessions with one of our expert flight instructors. Limited class sizes guarantee that you will get adequate flight time and leave feeling confident in your abilities to fly!

Available

Part 107 Test Prep In-Person Course ⓘ

More Info

The Part 107 Test Prep course will teach you everything you need to know in order to pass the FAA exam. Our in-person course is an 8-hour classroom learning experience with one of our expert drone instructors. We offer a money back guarantee if you fail the exam, but we are proud to say our students have a 99% pass rate!

Available

Aerial Mapping & Modeling Workshop ⓘ

More Info

Many departments are using outdated maps of their response area. Learn how to utilize your sUAS and specialized software to develop up-to-date maps and 3D models of the communities you serve.

Available

Disaster Response Drone Training ⓘ

More Info

Learn how to be of assistance with your sUAS in a disaster or emergency while ensuring compliance with federal, state and local restrictions. This multi-section online course teaches you what you need to know to properly deploy your sUAS in the aftermath of a natural or man-made disast

Available

Aerial Search and Rescue Workshop ⓘ

More Info

Learn to use your department's UAV to gather critical information and locate a missing person. This intensive two-day course covers Aerial Search and Rescue, Thermal Imaging/FLIR, and Night Operations. From weather considerations to the psychology of a missing person, this course will prepare your department to successfully handle a rescue situation.

Available

Real-World Flight Planning and Execution Program ⓘ

More Info

14 scenario-based e-learning courses take you through interactive sUAS flight issues and emergency scenarios to get you ready for real-world missions.

Available

DJI Matrice 200 Series Flight Training In-Person Course ⓘ

More Info

Learn how to successfully operate the most advanced UAV platform available. Our in-person full day DJI Matrice 200 series training course offers a combination of hands-on flight training and classroom preparation led by our expert instructors. The DJI Matrice 200 series drones have advanced weather capabilities, extended battery life, and the ability to mount multiple cameras.

Available

Night Operations Training ⓘ

More Info

With decreased visibility and equipment limitations, sUAS night operations take special preparation and execution. Get ready to fly your drone at night with this interactive, online learning program.

Available

Mapping & Modeling For Accident Reconstruction ⓘ

More Info

A specialized version of our traditional Aerial Mapping & Modeling Workshop, this course will provide you with the skills needed to accurately collect aerial imagery at an accident scene. From geotagging photographs to manually processing scene maps.

Available

Close Proximity Flight ⓘ

More Info

In emergency services, having an open flight area is not always possible. This course will prepare your pilots for flight within close spaces with emphasis on additional safety concerns and complex maneuvers.

Available

Public Safety Standard Operating Procedures Manual ⓘ

More Info

It is important for your department to clearly define its approved UAS flight operations. You will receive this Public Safety Standard Operating Procedure Manual in the form of a Word Document. Customize the Procedures to fit the unique needs of your unit.

Available

COA Submission ⓘ

More Info

Government agencies such as police departments, fire departments, and public universities may have the option to either fly under Part 107 or an FAA Certificate of Authorization (COA). We will assist your agency in deciding which option best fits your needs. If a COA is the right path for your agency, we can assist in filing a COA application.

Available

Airspace Authorizations and Waiver Filing ⓘ

More Info

The FAA has laid out all of the regulations and limitations under which commercial sUAS pilots can operate. For some companies, the need may arise to conduct missions outside of these guidelines. To fly in controlled airspace, drone pilots need to apply for an Airspace Authorization Waiver from the FAA. To go beyond the FAA Regulations under Part 107 such as night flights, an application for a Waiver must be made to the FAA and additional training may be required. Our team can help you navigate this process.

Available

Training Customized for Your Needs ⓘ

More Info

Need something more advanced or specific to your team? Not a problem. Work with our expert curriculum team to modify an existing training course or customize new training to fit your department's specific needs.

Available

See Schedule
and Pricing
See Schedule
and Pricing
Contact Us
Mobile arrow left
Mobile arrow right
Free Resources to get you Started!
Still gathering information? That's great! Here are some free resources to get you started. Read about the development a drone unit within a fire department, cover the budgetary requirements, and see how other public safety departments are successfully utilizing their unmanned aircraft.
Start a Drone Unit in Fire and Rescue

Cover the research and planning needed to develop a Fire UAV Unit.

Download

Lives Saved by Search and Rescue Drones

Read about the successful search and rescue missions conducted with sUAS.

Download

Complete Budget Planner

Preview the budget considerations for developing a drone program.

Download
Watching YouTube videos does not compare to the hands-on experience with a professional drone pilot. If you want to fine-tune your pilot skills then DARTdrones is the place to do it.
Christopher Schnatz
Firefighter, FDNY
Both instructors were very knowledgeable and kept the program on track. The lesson plans matched the presentation perfectly! I would highly recommend DARTdrones training!
Tim Smith
Fire Marshall , Orange Fire Marshal's Office
The instructor was great! He used his real-world experiences in the field to tie in the classroom material. I would highly suggest this training to anyone looking to gain knowledge in the sUAS field.
Christian Dick
Firefighter and EMT, Palm Beach County Fire Rescue
I attended the class having never flown anything before. With the classroom portion followed by the hands-on, I was able to fly the drones and accomplish the objectives set by the instructors without any issues. The one-on-one explanations as you were flying made learning very easy.
Darrick Lundeen
Fire Marshall , Ansonia Fire Marshals Office
Oops! We could not locate your form.
Why Train with DARTdrones?
45

Flight Instructors

40+

Cities Nationwide

11,000+

UAS Instruction Hours

10,500+

Pilots Trained!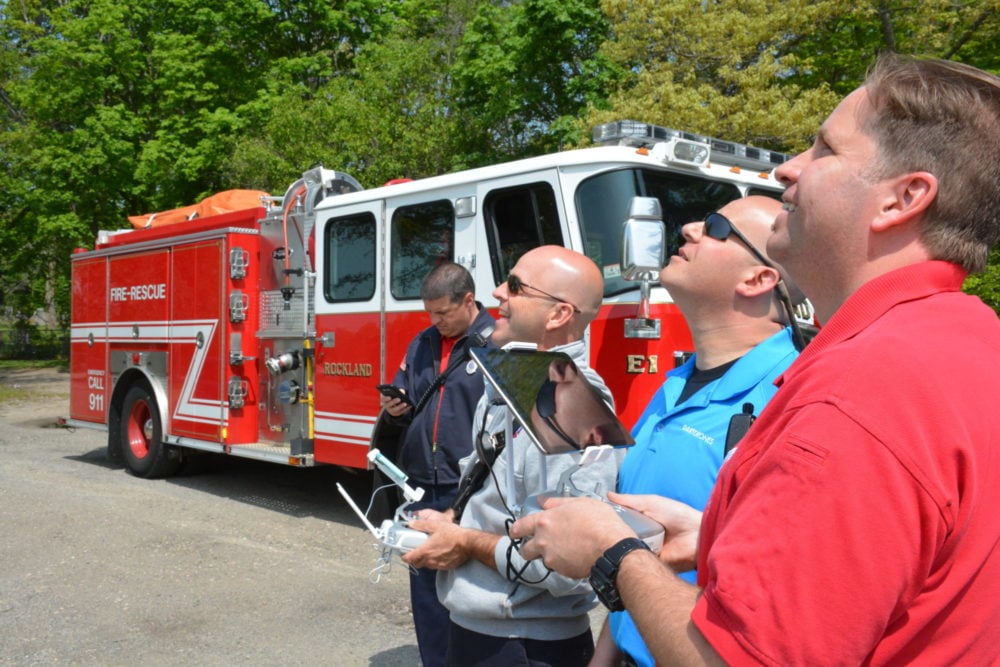 Your Complete Training Solution
Training with DARTdrones is more than simply learning to fly. We will work with your department in all facets of building a successful UAV program. Our public safety training covers FAA Part 107 test preparation, hands-on flight training, Standard Operating Procedures (SOP), equipment procurement, night operations training, waiver applications, FAA regulations, local and state legislation, search and rescue training, and more. The curriculum and training your department will receive was professionally designed with content from experienced public safety UAV operator.
St. Claire Williams
Sniper Team Lead for Atlanta Police
Sergio Gemoets
Private Pilot and Photographer
Roger Hall
Retired Firefighter
Bob Warfel
Commercial and ATP Rated Pilot
Nick Davis
R.C. and Manned Aircraft Pilot
Mark Garza
United States Navy Veteran
Mark Fronrath
Owner/Chief Pilot for NC Drone Pro
Larry Cross
U.S. Air Force Instructor and Pilot
Ryan Walker
Marine Combat Instructor and Pilot
Kevin Coughlin
Pulitzer Prize Photojournalist
Juan Jimenez
Multi-Engine Instrument Rated Pilot
Josh Haddad
Helicopter Pilot and CFI
Jimmy Burkhart
Helicopter Pilot and CFI
Colin Romberger
Embry Riddle Masters in UAS
Chris Grazioso
FEMA Search and Rescue Team
Christina Martinez
CFII and Commercial Pilot
Bob Wess
Commercial Pilot and CFI
Matt Bettencourt
UAS Instructor for U.S. Navy
Marcus Head
Police Officer & Helicopter CFI
Keith Phillips
Blackhawk Helicopter Pilot and FAA CFII
Robert Patterson
CFI and Mission Pilot for Civil Air Patrol
Robert Beck
Experimental Aircraft Pilot and Engineer
Tod Strickland
Navy Nuclear Weapons Technician
Frank Gutierrez
Corporate Pilot and sUAS Instructor
Kent Chivers
Navy Veteran
Craig Trammell
CFI / CFII & ATP Rated Aviator
Becky Hagner
Former Military Pilot
Mark Kurzinski
Retired Navy Pilot
Michael Bush
CFI & Lifelong Educator
Michael Martin
Avid drone photographer
Joel Martin
CFII and Aviation Instructor
Rick Mills
U.S. Military Academy Professor
Michael Uleski
Sergeant Daytona Beach Police
Jim O'Keefe
Sergeant Milford Police Department
Paul Matheson
Commercial Helicopter Pilot
Eduardo Voloch
Army National Guard Signal Officer
Jason Miller
Instrument Rated Pilot
Kevin Gillespie
Pilot & Entrepreneur
Sean Pagliari
Private Pilot and Patent Holder
Jack McIntosh
Private Pilot and Business Owner
Randy Eary
Private Pilot, AGI & IGI
Karl Schwab
Software and Systems Engineer
Alex Abatie
sUAS Photographer & Design Director
Jerry White
Airline Pilot & Business Owner
Heather Hasper
AAAE's UAS Committee member
Louis Morales
Thermal Drone Pilot