Use our proven model to pass the FAA Part 107 exam on your first try
Our Online FAA Part 107 Test Prep Course has helped 14,000+ students pass their exam and become FAA certified drone pilots. Our 99% pass rate ensures you'll pass.
Online Part 107 Test Prep course built by:
Jerry White

, Airline Pilot & Drone Business Owner and Entrepreneur

Roger Hall

, Retired Firefighter & Public Safety Educator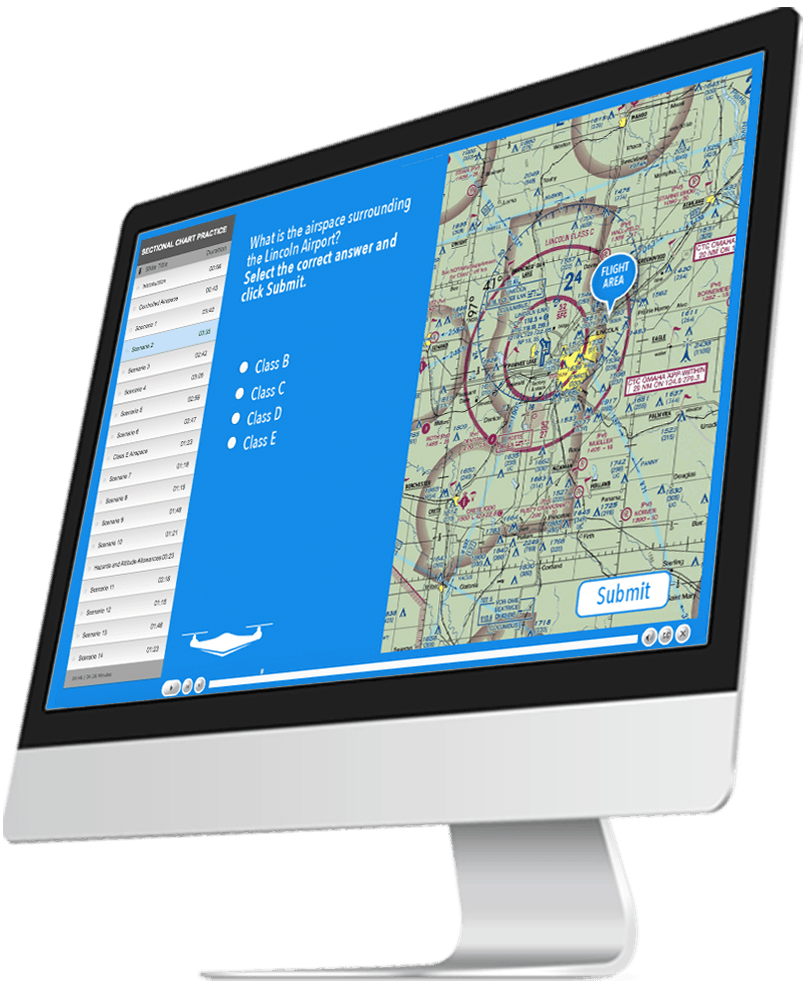 Trusted by Top Organizations Across the Nation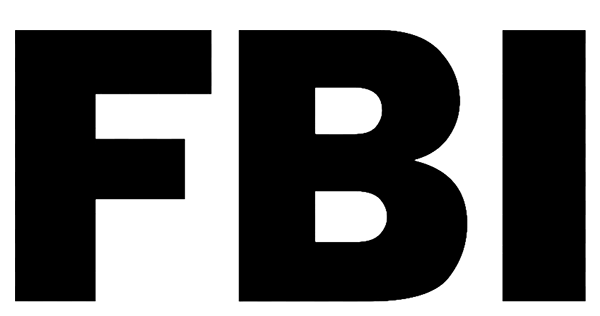 Part 107, the FAA commercial drone regulation, allows drone pilots to fly drones for business purposes. To fly under FAA Part 107, you need to pass the FAA drone pilot test called the Airman Knowledge Test. The two hour, 60 question test requires extensive studying. With 99% of our FAA Part 107 students passing on their first attempt, we provide everything you need to be equipped for your certification:
Estimated study time: 10 - 20 hours
Our online course includes 8 interactive hours of class materials, unlimited practice tests, and a monthly review webinar.
The exam is a 2 hour online test with 60 multiple choice questions.
Our practice exam features 300+ practice test questions.
The FAA Part 107 exam costs $150.
Our students have a 99% pass rate on their first attempt.
If you fail, the exam costs $150 to take it again.
With our Money Back Guarantee, we will pay your exam fee if you fail on the first attempt.*
The exam topics cover complicated aviation topics.
All of our instructors and curriculum development team are real manned aviation pilots.
Some of the topics are confusing and require in-depth explanation.
You have access to our Chief Instructor to ask questions as well as a monthly review webinar.
Get ready to ace your exam with our experienced flight instructors.
FAA Part 107 curriculum designed by industry experts to ensure the most professional training possible
Pilot In Command
Registration Requirements
Eligibility Requirements
Conditions for Safe Operations
Waiver Policy
National Airspace System
Air Traffic Control
Clearances and Permissions
Uncontrolled Airspace
Controlled Airspace
Restricted Areas
Filing NOTAMS
Special Use Airspace
Military Training Routes
VFR versus IFR Flight Rules
Reading Sectional Charts
Chart Legend
Navigation Basics
Chart Interpretation
Difficult Chart Test Questions
Operating Near an Airport
Traffic Patterns
Heliports
Towered and Non-Towered Airports
Runway Markings and Signage
Controlled Tower Communication Procedures
Phonetic Alphabet
Airport Terminal Information Service
Self-Announce Procedures
UNICOM/ MULTICOM
Internet Weather Briefings
Micrometeorology
Reading METARS
Stages of a Thunderstorm
Types of Cloud Formations
Scheduled Maintenance
Unscheduled Maintenance
Preflight Inspection
Record Keeping
FAA Inspection and Testing
Requirements of Pilot In Command
Situational Awareness
Hazardous Attitudes
Effective Communication
Risk Management for Drone Pilots
Basic Aerodynamics
Aircraft Loading
Weight and Balance
Stability and Control
Center of Gravity
Reporting In-Flight Emergencies
Fail Safe Procedures
Airborne Inspections
Wildlife Hazards
Lithium Battery Hazards
Impacts of Drugs and Alcohol
Vision Impairment
Determining Fitness for Flight
Physiological Considerations
Part 107 Regulations Requirements
Registering for Airman Knowledge Test
300+ FAA Test Questions
Best Study Practices
Applying on IACRA
Applying for the Remote Pilot Certificate
Night Physiology
Part 107 Requirements
Visual Line of Sight
Visual Observers
Lighting
Equipment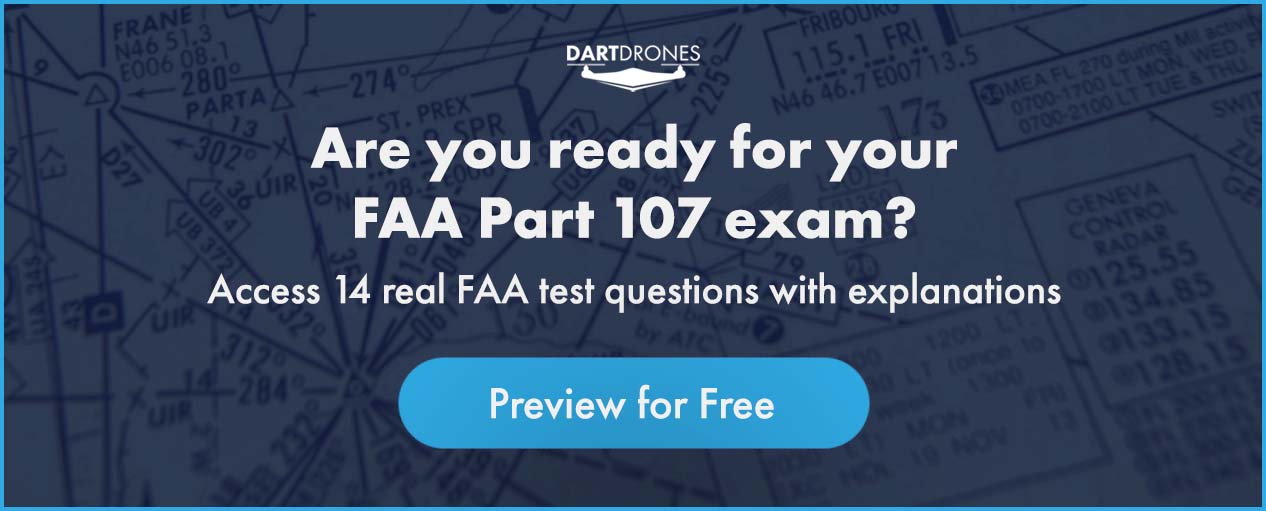 Meet our Online Part 107 Test Prep developers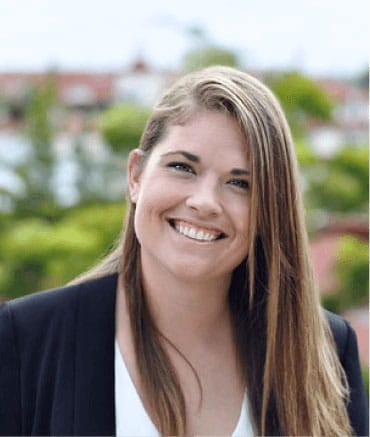 Amelia Owre
Former Military Lead of the U.S. Navy's MQ-8 UAS Curriculum Development Team
Lead Curriculum Developer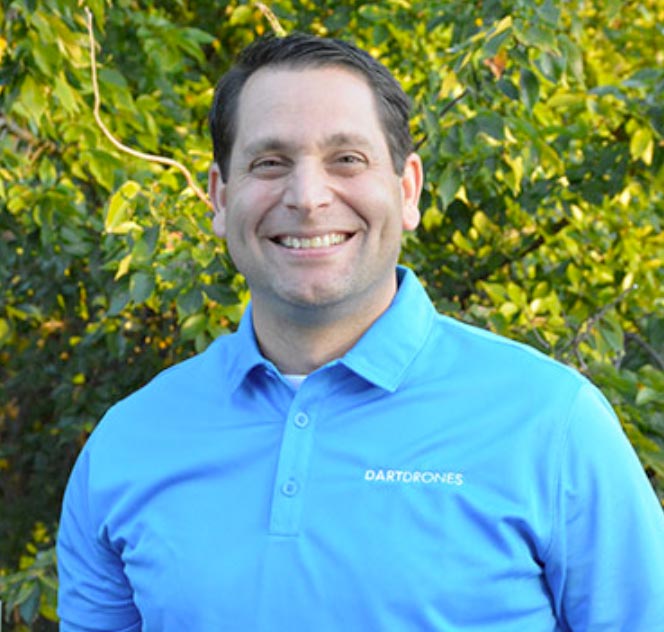 Jerry White
Airline Pilot & Drone Business Owner and Entrepreneur
Chief Pilot and Webinar Host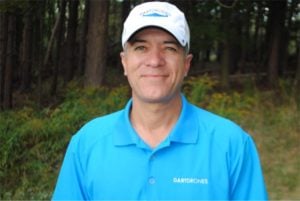 Roger Hall
Retired Firefighter, Hazmat & Dive Rescue Team, Public Safety Educator
Subject Matter Expert
Worth the money!
This course was worth the money! Everything was clearly explained throughout the lessons. I had a handful of questions that I need clarification on, and when I e-mail DartDrones I quickly had a detailed answer! I absolutely recommend this course to anyone.
See More Reviews →
Registration for Online Part 107 Test Prep
8 Hours of Online Part 107 Test Prep

300+ FAA Part 107 Test Questions

Money Back Guarantee*

50 Page Study Guide

Access to Monthly Q&A Webinar with Chief Pilot

Lifetime Access to Online Part 107 Course
Why DARTdrones for your Drone License Training?
Option to Upgrade to In-Person Part 107
With DARTdrones you are able to upgrade to any of our in-person Part 107 Test Prep courses hosted in 30+ cities.
Availability for Advanced Classes
DARTdrones doesn't just train drone pilots on the Part 107 Drone License. As the national leader in drone training, we have over 15 in-person and online classes.
$50 Credit Towards any other DARTdrones Class
Receive a $50 credit towards any other DARTdrones class when you train with us.
Access to our Extensive Alumni Network
We have thousands of alumni across the country and train some of the largest organizations in the world. Join the ranks of the nation's leading drone pilots.
99% Pass Rate
Our students continue to maintain a 99% pass rate on the exam.
Money Back Guarantee*
All students who take our Part 107 Test Prep course and achieve an 85% or better on at least 3 practice exams, we will pay for you to take the exam again if you fail.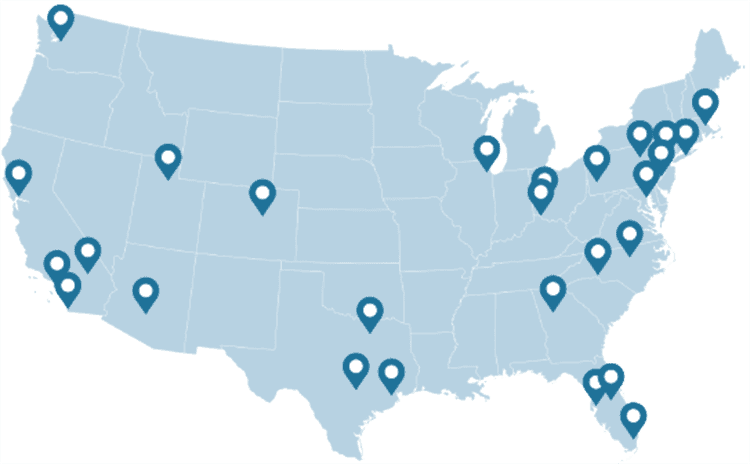 As seen on ABC's "Shark Tank"
WHY DARTDRONES? We have a proven track record for training pilots in dozens of industries.
35
QUALIFIED
INSTRUCTORS
Our instructors have manned aviation experience flying airplanes and helicopters and have gained the highest drone piloting recognitions in the industry. Many own successful UAS businesses themselves.
25+
CITIES
NATIONWIDE
As featured on ABC's Shark Tank, we are the nation's leading drone training company with an extensive network of alumni and partners throughout the country.
150+
HOURS OF
MATERIAL
Created and refined by UAS training experts, including our Director of Training, a UAS Navy Curriculum Developer and former Navy helicopter pilot.
17k+
PILOTS
TRAINED
With a community of over 50,000 drone enthusiasts across the US and internationally, DARTdrones is at the forefront of UAS technology.
Expert Instructors
Learn from our specialized team of instructors, comprised of manned pilots and drone business owners. Our classes are engaging, dynamic, and extremely informative.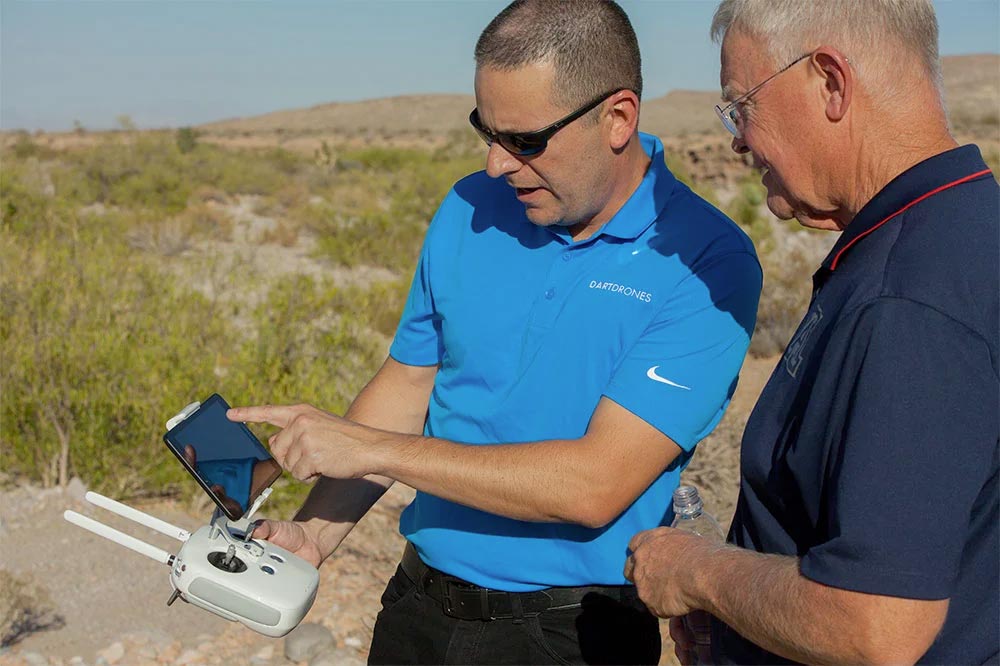 Advanced Training Courses
We don't just train our students on the basics. We also offer extensive advanced training courses to help our alumni succeed in mapping, inspections, disaster response, aerial photography, night operations, search and rescue, and more.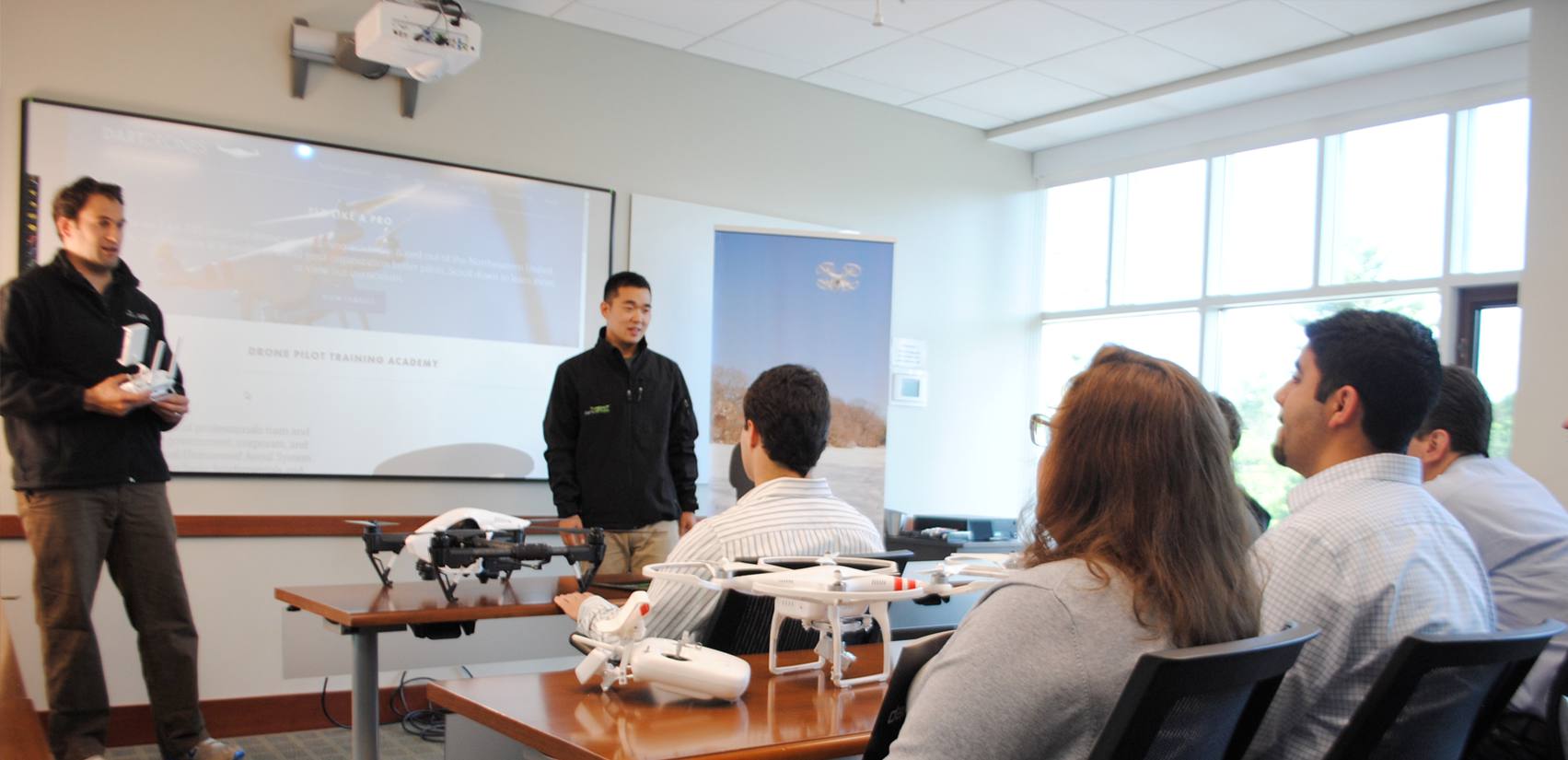 Industry Certified and Vetted Curriculum
DARTdrones' curriculum is vetted and certified by AUVSI, the leading UAS industry association, to ensure professional quality.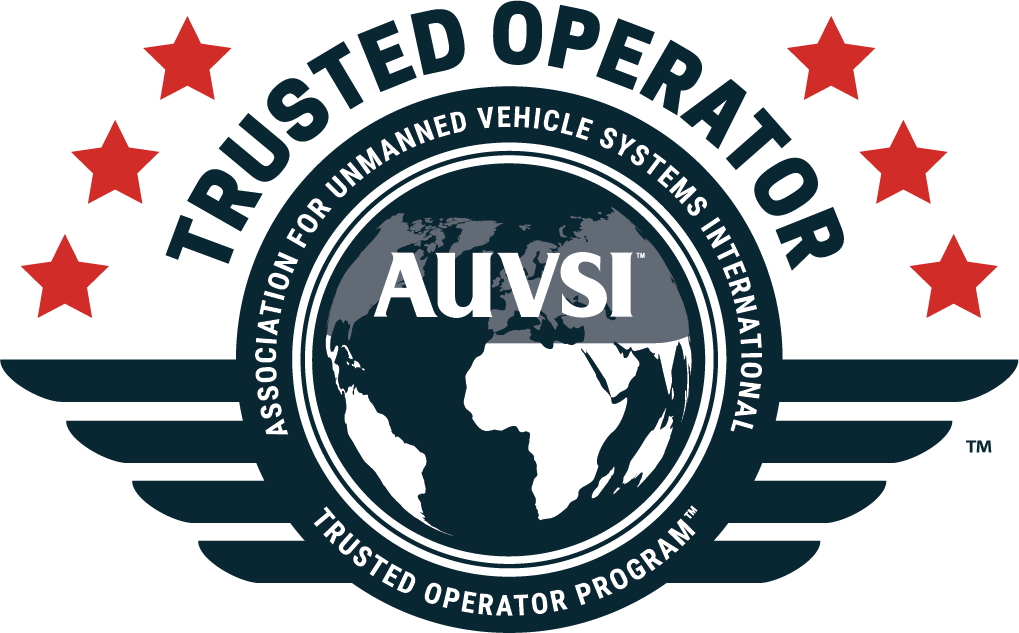 FAQs
In August of 2016, the FAA launched rules for commercial drone pilots under the FAA regulations called Part 107. The new rules allow people interested in flying their drones for a profit or commercial use to gain a license from the FAA to fly their drone for commercial purposes after passing a 60 question, 2 hour exam offered at a FAA testing center.
Someone new to aviation could commit 15 – 20 hours of study time and be ready to pass their exam. After taking our Part 107 Test Prep course, you can book at one of the FAA's 690 testing centers across the country to take your exam. Once you pass the exam, you get your certificate within a few weeks and are able to fly commercially.
Starting a business or using your drone for commercial use? You need your Part 107 certification.
Once registered, you'll have lifetime access to the DARTdrones Part 107 Test Prep Course.
DARTdrones is the leading nationwide drone training and is the first to offer an exclusive webinar answering everything about the FAA Part 107 exam. This interactive monthly webinar will review any questions or concerns you have about the exam. Once a month, one of our instructors will invite all Part 107 Test Prep students to join them in a review session. The instructor will answer any questions and review some of the most difficult questions in the exam.
The course is completed at your own pace, but you can expect to commit 8 – 15 hours before feeling ready to take your exam. The 300-plus practice test questions can take several hours to complete but will easily prepare you to pass your Part 107 exam.
DARTdrones is the leading nationwide drone training company offering courses in over 30 cities across the United States. From online training to open enrollment courses and custom organizational training, DARTdrones has trained thousands of new sUAS pilots in almost every industry. Our Part 107 course was developed by our Director of Training, Amelia Owre, a former Navy helicopter pilot. She spent 5 years developing curriculum and implementing training for the Navy's MQ-8 Fire Scout UAS. She now focuses on developing curriculum for DARTdrones.
We loaded our course with all the material needed to ace your exam! The course includes extensive video-based training curriculum, a 50-page student guide, over 300 practice test questions, advanced learning management technology, access to our Chief Pilot and an interactive webinar for any questions you may have.